Weekend Fridays is updated continuously
Abilities Expo
@NRG Center
Friday 8/5/2022 11:00 AM
Saturday 8/6/2022 11:00 AM
Abilities Expo returns to the Bayou City with its exhibitions products, technologies and resources to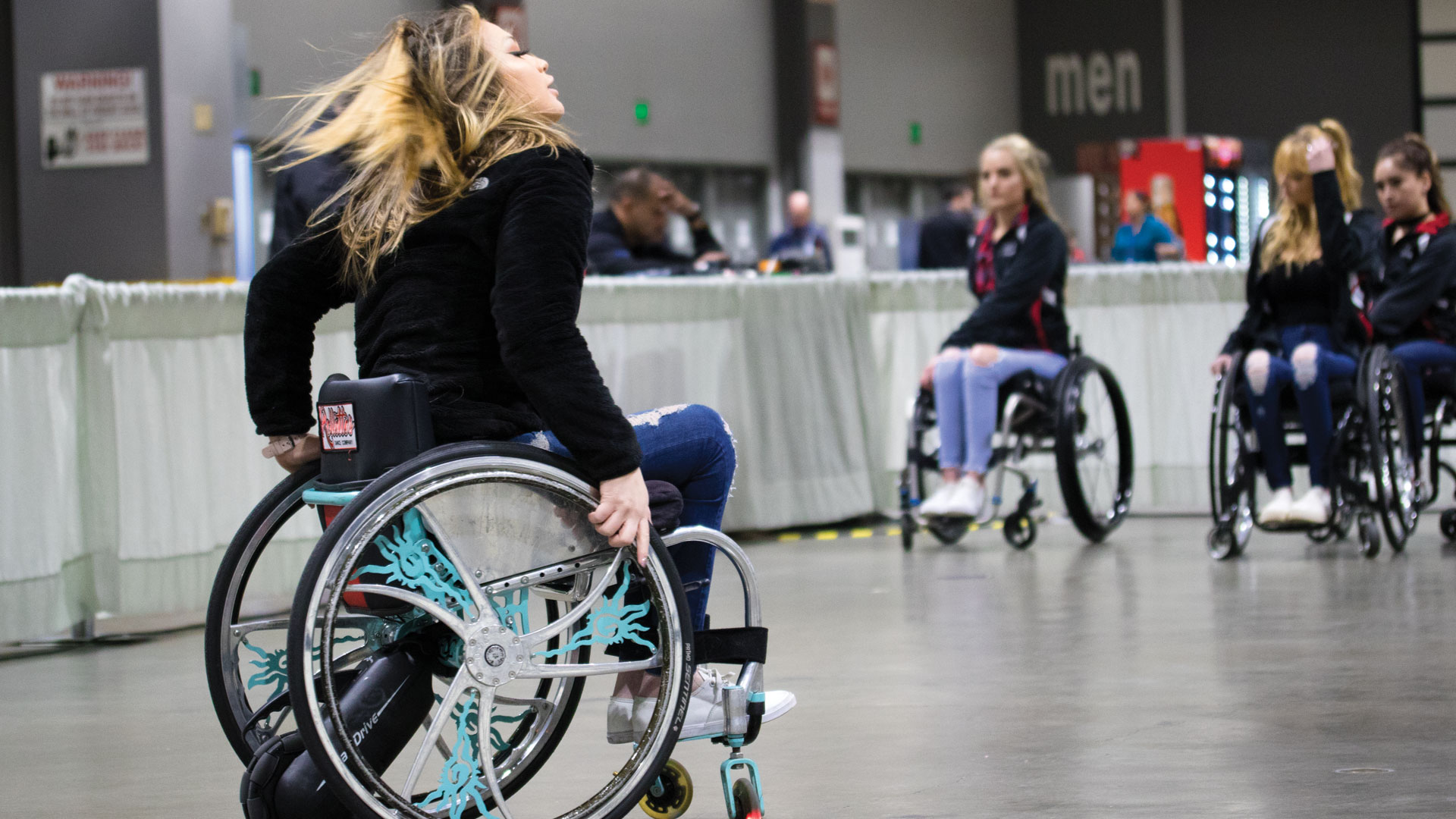 help everyone who need that extra assistance. The producers of the expo say "Buckle up for an all-inclusive climbing wall, a slew of adaptive sports, fun dance opportunities, info-packed workshops and more."
Latest Tech & Disability Products
Abilities Expo brings you thousands of game-changing products, services and technologies all under one roof. Regardless of the type and level of your disability, we strive to provide the resources you need to exceed your own expectations and thrive.
Informative Workshops
Attend free, info-packed workshops on issues that matter. Get tips on travel, home accessibility, medical cannabis and...an ALL NEW session on augmented and virtual reality. This tech is transforming accessibility; learn how it can directly help you. There's more, check it out!


Interactive Events and Features
Find your new favorite pastime at Abilities Expo! Try such inclusive activities as adaptive sports, dance, assistance animals and so much more for the kids of all ages! If something sparks your interest, you can find out how to engage year-round.
100% Money-Back Ticket Guarantee
Tickets for Weekend Houston's Planning guide is provided by Ticket Liquidator a resale marketplace, not a box office or venue. Prices may be above or below face value. Your seats are together unless otherwise noted. If problems with our affiliate call us (832) 304-0701
Franz Ferdinad
"Hits to The Head Tour
@White Oak Music Hall
Downstairs
Friday 8/5/2022
Doors Open 8:00 PM

(From All Music.com - Heather Phares) With their sharply stylish mix of rock and dance music, Franz Ferdinand brought a wry sophistication to indie rock while becoming one of the U.K.'s most popular bands in the early 21st century. The Glasgow-based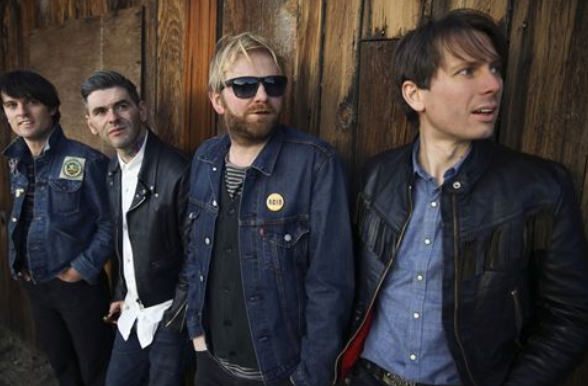 group arrived in the wake of the early-2000s rock revival, with bands such as the Strokes and the Libertines reminding listeners just how refreshing -- and evergreen -- hook-driven guitar music could be. While Franz Ferdinand had a kinship with those acts, their lineage also included the arch, angular post-punk of bands such as Wire and the witty, funky jangle of fellow Glaswegians Orange Juice. From the beginning, the group had a flair for translating arty and unexpected concepts and references into widely appealing music and visuals, whether it was the Russian Constructivism-inspired artwork that graced their early releases or the Howlin' Wolf homage in the guitar solos of 2004's smash single "Take Me Out." .
In late 2001, and bassist Bob Hardy began working on music together when they met Nick McCarthy, a classically trained pianist and double bass player who originally played drums for the group despite no prior experience as a drummer.
After laying the groundwork for their sound with that year's Mercury Prize-winning, platinum-selling, Grammy-nominated debut album Franz Ferdinand, the band soon branched out. On 2005's You Could Have It So Much Better, they added more detail and nuance to their style, then expanded on the danceable side of their music on albums ranging from the dub explorations of 2009's Tonight to the sleek disco leanings of 2018's Always Ascending. The group continued to embellish on their signature sound in the 2020s, dabbling in electro pop and vintage glam influences on the new songs included on 2022's best-of Hits to the Head
Franz Ferdinand - Curious
Prior to forming Franz Ferdinand, singer/guitarist Alex Kapranos played in bands such as the Karelia and Yummy Fur (the latter of which also featured drummer Paul Thomson). In late 2001, and bassist Bob Hardy began working on music together when they met Nick McCarthy, a classically trained pianist and double bass player who originally played drums for the group despite no prior experience as a drummer. The trio had rehearsed at McCarthy's house for a while when they started playing with Thomson, who felt like playing guitar instead of drums. Eventually, McCarthy and Thomson switched instruments and the band switched practice spaces, moving to an abandoned warehouse that they named the Chateau. Taking their name from the Austro-Hungarian Archduke whose murder sparked World War I (and hoping they'd have a similarly world-changing effect on music), Franz Ferdinand rehearsed at the Chateau and held rave-like events incorporating music and art (Hardy graduated from the Glasgow School of Art, and Thomson also posed as a life model there). The band needed a new rehearsal space once their illicit art parties were discovered by the police, and they found one in a Victorian courthouse and jail. (Read more @All Music.com Click Here)
White Oak Music Hall
2915 N Main Street
Houston, TX 77009
Directions (Map)
Phone: (713) 237-0370
Kevin Hart
In Concert
"Reality Check Tour"
@Toyota Center
Tonight !
Thursday 8/4/2022 7:00 PM
Friday 8/5/2022 7:00 PM

This will be Hart's first major tour in over four years! Hart says, "There is nothing better than making people laugh, I can feel the energy in the venues like caffeine pumping through my veins. I've been cooking up something special and have thoughts I need to get off my chest."
Hart makes his way to Houston with his stand-up act at Toyota Center. The Philadelphia, Pennsylvania native began his career by winning several amateur comedy competitions at clubs throughout New England.
Hart's first gig was at The Laff House in Philadelphia under the name of Lil Kev, which did not go well. His career suffered a slow start, as he was booed off stage several times, once even having a piece of chicken thrown at him. After those initial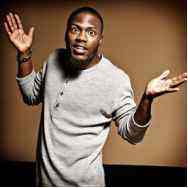 unsuccessful shows, Hart began entering comedy competitions throughout Massachusetts, and his fortunes soon turned for the better.
It took time for Hart to develop a unique comedic style. After an early period of attempting to imitate comedians like Chris Tucker, he found his own rhythm by delving into his insecurities and life experiences. "Because of what I do, it has to be an open book," he has said. "But right now this is a book that is being written."
Hart's comedic style can be described as routines based on his racial, physical, familial and gender role experiences. His stand-up frequently invokes self-deprecation, derived from his experiences as a shorter-than-median (5'2"), black, adult male, with an extended black family, trying to navigate his career and personal paths in life. He frequently talks about his fears of being less than ideally physically gifted, the resulting ways in which they intersect with his masculinity, sexuality, traditional male gender role, as well as the experiences and dynamics of his social interactions, and how he fails to live up to the traditional definitions and notions of them.
Kevin Hart has spoken about both his acceptance of his vulnerability with the issues and the painful experiences with his perceived shortcomings as well as the society and family he belongs to as being the primary sources of his comedic material and humour. In particular, this has included acceptance of both his height and the resulting roles in both his personal and professional life he's often given.
Texas Trophy Hunters Extravaganza
@NRG Center
Friday 8/5/2022 3:00 PM
Saturday 8/6/2022 9:00 AM
Sunday 8/7/2022 10:00 AM
The original Texas hunting show is back! Join us for the 46th annual Hunters Extravaganza. Scope out the biggest & best in: camo, blinds, feeders, ATVs, optics, game calls, and more. Zero in on your next hunt with the world's most premier outdoor outfitters & guides – all under one roof. Track down all the greatest giveaways & attractions at the Granddaddy of all Hunting Shows.


The Hunters Extravaganza® is where hunters from across Texas and beyond gather each year to get ready for hunting season. Whether it's hunting products, accessories, clothing, rifles, knives, archery equipment or other hunting gear - hunters know they'll find it at the Hunters Extravaganza. This is the place to launch a new product or service, sell hunts, gather market information, and hear what your customers want when they make buying decisions.
Big Time Rush
with special guest
Spencer Sutherland
@Smart Financial Center

(From All Music.com Andrew Leahey) Like the Naked Brothers Band, Big Time Rush is both a pop band and a Nickelodeon TV series. Launched in 2009, the show followed the fictional lives of four high school friends as they move to Los Angeles, sign a record deal, and become a chart-topping boy band.
The series also incorporated original music into each episode, effectively turning the fictional band onscreen into a real group featuring actor/vocalists Kendall Schmidt, James Maslow, Carlos Pena, Jr., and Logan Henderson. Read more @All Music.com (Click Here)
Shakespeare Festival
@Miller Outdoor Theatre

Now Playing thru August 6th, 2022
The annual University of Houston's Shakespeare Festival kicks off this weekend (Thursday) at Miller

Outdoor Theatre.
University of Houston's says, "Houston Shakespeare Festival uses Shakespeare's works to draw together our diverse community to explore our common humanity."
King Lear
"As flies to wanton boys are we to the gods—they kill us for their sport."
King Lear, in dividing his estate, disowns the wrong child. Family loyalty, betrayal, and madness set the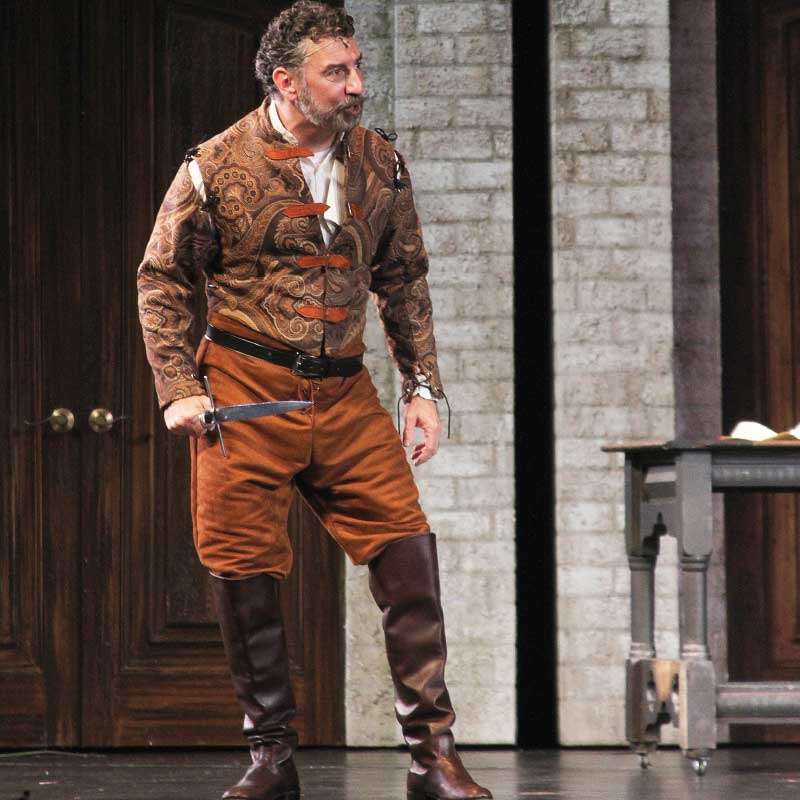 stage for King Lear—the first Houston Shakespeare Festival production of this enthralling masterpiece in over 20 years. Director Stephanie Shine (As You Like It) leads a powerful ensemble in Shakespeare's epic opus, with Jack Young in the title role.



Friday 8/5/2022 8:15 PM
Cymbeline
"I am glad I was up so late, for that's the reason I was up so early."
Shakespeare's dark fairytale romance, Cymbeline,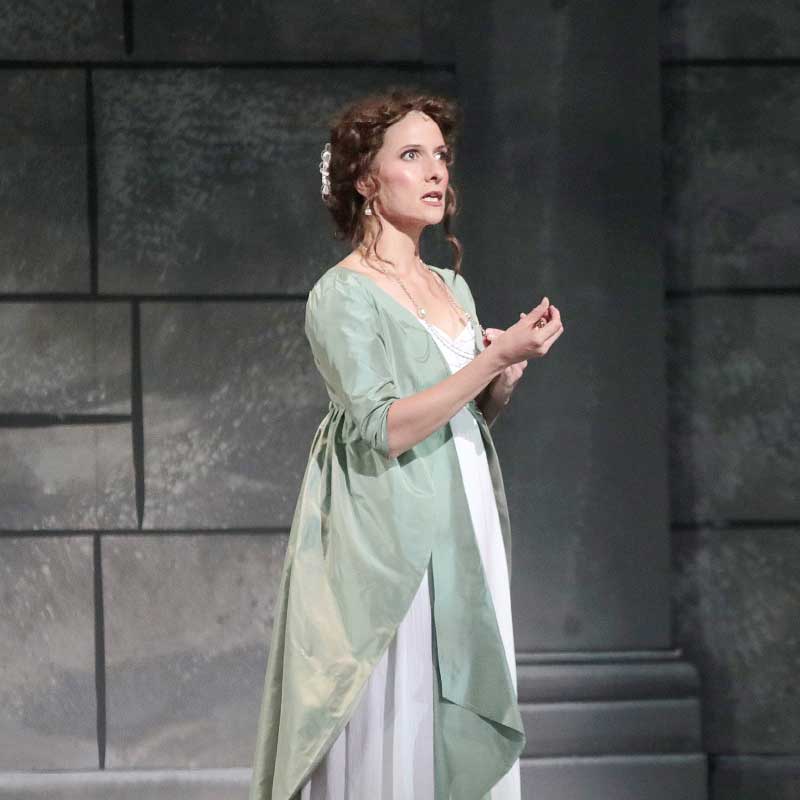 ells the tale of a hopeful princess Imogen and her banished secret husband, plus her wicked stepmother, her goofball step-brother, and her powerful father, King Cymbeline. They make a harrowing journey through secret plots, forbidden love, mistaken identity, vile poisons, and treachery. Laura Frye, who shined as Rosalind in As You Like It, returns to Houston to take on Imogen's adventure.

Thursday 8/4/2022 8:15 PM
Saturday 8/6/2022 8:15 PM
The Houston Shakespeare Festival debuted in 1975 when Dr. Sidney Berger, then director of the School of Theatre at the University of Houston, met with UH administrators and the Miller Theatre Advisory Board to enlist support for a two-­production season of Shakespeare's works to be played in repertory on Miller Theatre's bill. Berger and UH theatre professor Cecil Pickett went on to direct a pair of plays each summer, performing free to the public at Hermann Park's Miller Outdoor Theatre in this unique collaboration between a city and a university.
Miller Outdoor Theatre
Hermann Park
6000 Hermann Park Dr
Houston, TX 77030
Directions click here
(832) 487-7102
Eddie Griffin
@Houston Improv
Friday 8/5/2022 7:30 PM & 9:45 PM
Saturday 8/6/2022 7:00 PM & 9:30 PM
Eddie Griffin has built an ever-growing fan base since jumping onto the comedy scene in 1990 and hasn't looked back since.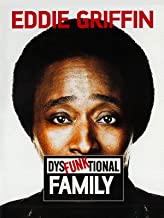 His Stand-Up Comedy Specials have received rave reviews including Def Comedy Jam (1992), the Cable Ace Award-nominated HBO special One Night stand (1992), the HBO special Voodoo Child (1997), Dysfunktional Family (2003), Comedy Central's You Can Tell 'Em I Said It (2011), and the Showtime Special Undeniable (2018). Comedy Central has honored Eddie as one of the Top 100 Greatest Stand-Up Comedians of all time.
Beware of Casinos - Eddie Griffin: E-Niggma
As an actor, Eddie Griffin has appeared in over 50 films such films as The Last Boy Scout (1991), Coneheads (1993), Armageddon (1998), Deuce Bigalow: Male Gigolo (1999), Norbit (2007), American Hero (2015) Mucho Dinero (2016), and A Star is Born (2018). His most notable film role was Anton Jackson in Undercover Brother (2002). Eddie was nominated (1996) and won (2000) the NAACP Image Award for Best Actor in his own hit comedy series Malcolm and Eddie (1996-2000). In 2019 Eddie began shooting the feature film The Comeback Trail alongside actors Robert De Niro, Morgan Freeman and Tommy Lee Jones. Eddie Griffin is back for his third SHOWTIME comedy special, Eddie Griffin: E-NIGGMA, premiering on Friday, December 6, 2019. Currently, Eddie can be found performing his weekly Las Vegas Residency, The Eddie Griffin Experience at the Sahara Hotel and Casino.
The Improv
7620 Katy Freeway Space
455 Houston, TX 77024
Directions
Buy tickets over the phone:
713-333-8800
[Disclaimer]
Houston's Weekend Planning Guide participates in various affiliate marketing programs, which means, we receive paid commissions on purchases made through our links to retailer sites.Our editorial content is not influenced by any commissions we receive.
Houston's Online Weekend Entertainment Guide
Looking for that Friday weekend event and can't find it, try our custom "Google Search"