Houston's Online Weekend Entertainment Guide
Our Weekend Entertainment Picks for Weekend Saturdays in April 2017
Disney On Ice
Follow Your Heart
@NRG Stadium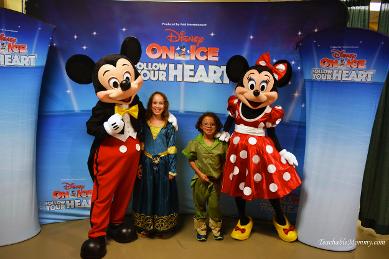 Follow your heart straight to adventure at Disney On Ice! Just keep swimming with Dory and new pal Hank from Disney•Pixar's Finding Dory as they set out to find her parents and discover the devotion of family. Cheer with Joy, Sadness, and the rest of the Emotions from Disney•Pixar's Inside Out as they work together to boost Riley's spirit and win the big hockey game. Venture to wintery Arendelle where Olaf and Kristoff help reunite royal sisters Anna and Elsa from Disney's Frozen and learn love is the most powerful magic of all. See Cinderella, Rapunzel, Ariel and the Disney Princesses make their dreams possible through virtues of bravery, kindness and perseverance. And celebrate true friendship with Buzz Lightyear, Woody and the Toy Story gang. Make unforgettable memories with Mickey, Minnie and all your Disney friends when Disney On Ice presents Follow Your Heart skates into your hometown!
Foxygen
@White Oak Music Hall
Downstairs
Saturday, April 15th, 2017 8:00 PM
Rado and France started their band in high school when they were fifteen years-old. It was after their formation in 2005, the band played experimental music; influenced by psychedelia and avant-garde. They self-released four EPs between 2007 and 2011. In early 2011, they were 'discovered' by producer Richard Swift after handing him one of their EPs at a Mynabird's show in New York. The group eventually signed on to Jagjaguwar Records and their first studio album, Take the Kids Off Broadway, released by Jagjaguwar in July of 2012.

The Entertainment Weekly staff wrote in a review several years ago, "We just can't stop playing the scruffy psych-rock duo's Rolling Stones-obsessed album with the appropriately exuberant title We Are the 21st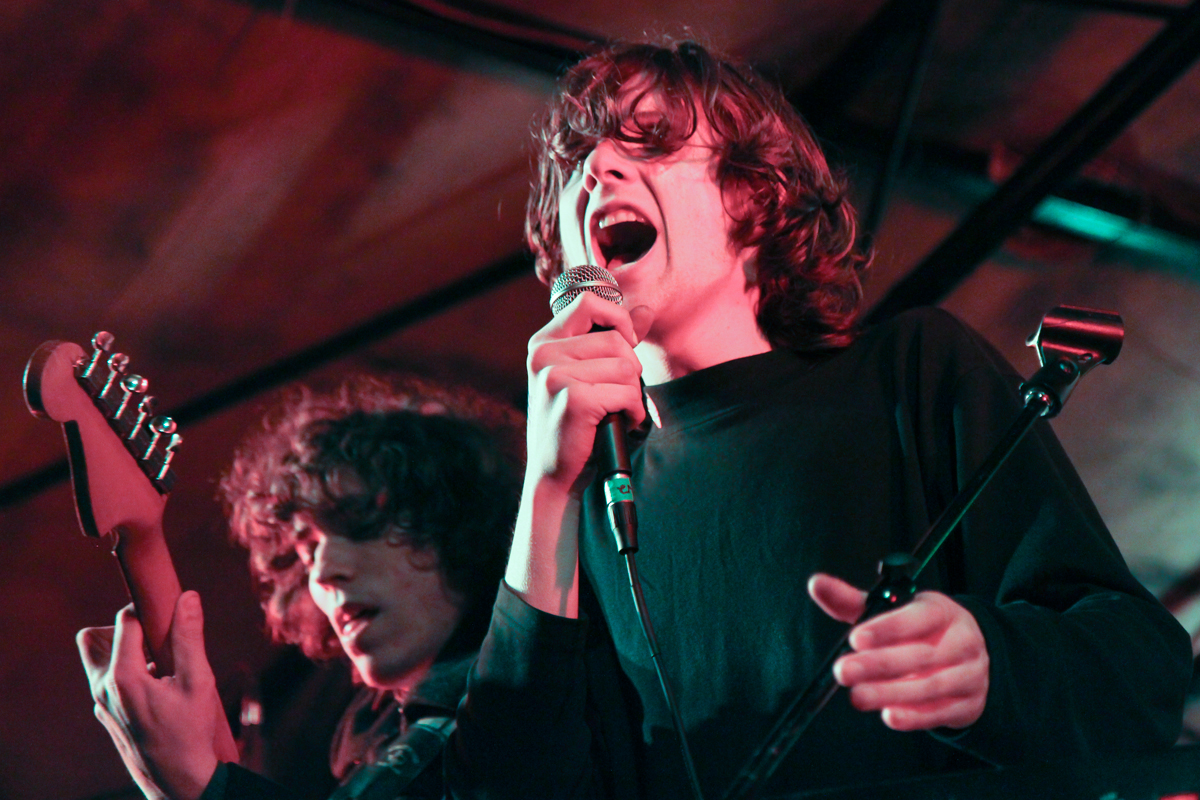 Century Ambassadors of Peace & Magic." In January 2013, Pitchfork Media cited Foxygen under "Best New Music" in their review of the new album. Their 2014 album, the Todd Rundgren-influenced ...And Star Power received decidedly mixed reviews. While Paste praised it as "...indulgent, unhinged, sprawling, funny and sometimes spookily great," and Slant Magazine called it a "dense and rewarding listen," other critics like Hal Horowitz at American Songwriter called it "...an occasionally interesting failed experiment.
Foxygen
White Oak Music Hall
Downstairs
2915 N Main St
Houston, TX
Directions
Saturday 4/15/2017 8:00 PM
view tickets
The band has gained a reputation for its unhinged live shows and maniacal behavior of lead singer France. In 2014, for their tours promoting the sprawling double album …And Star Power, the group expanded to a nine-piece including three back-up singer/dancers.

The band released their fourth LP, the theatrical Hang, back in January, via Jagjaguwar. The album features collaborations with The Lemon Twigs, the Flaming Lips' Steven Drozd and a 40+ piece orchestra arranged by Trey Pollard and Matthew E White. The Irish Times described the album as "Theatrical is an apt description of this collection as a whole "while noting that the album "edges perilously close to pastiche".
Saturday, April 22nd, 2017 6:30 PM
ERRA formed in 2009 by high school friends Alex Ballew, Jesse Cash, Adam Hicks, Garrison Lee and Alan Rigdon in the southern city of Birmingham, Alabama. The band wrote and self-released two EP's, self-titled in 2009 and Andromeda in 2010. This gained the attention of Tragic Hero Records, signing them in 2011. Later that year, the band released their first studio album Impulse and toured with bands Born of Osiris and Upon a Burning Body.
Their namesake comes
from Akkadian mythology
and represents mayhem.
In 2012, Adam Hicks left the band to pursue other career options and the band began writing their second studio album with Cash tracking both guitar and bass for the album. Augment was released and gained the band a lot more attention from touring bands and they began touring more extensively. Hicks was replaced by current guitarist Sean Price,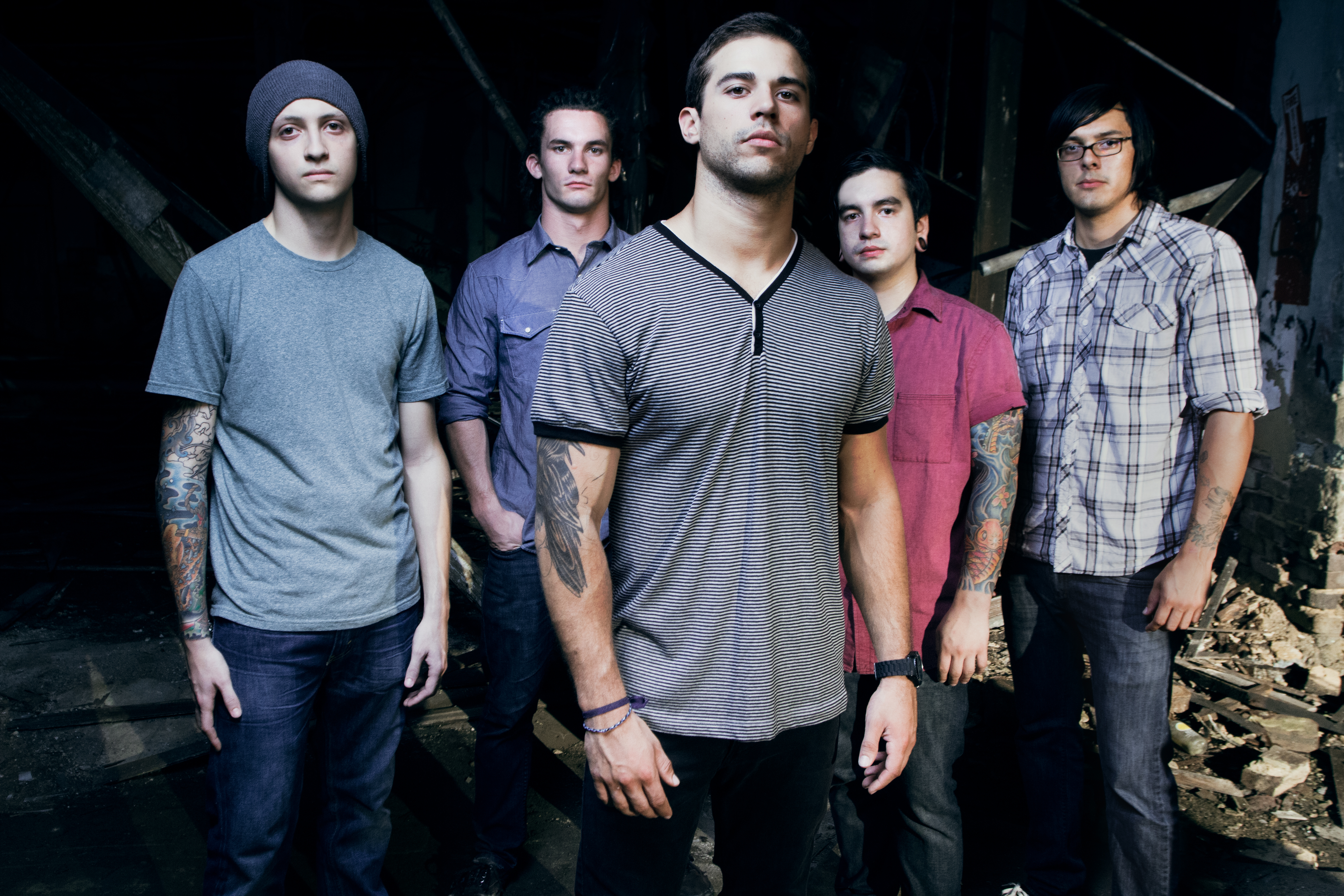 who was included in the "Hybrid Earth" music video. The band toured the following year to promote their second release. Vocalist Garrison Lee and guitarist Alan Rigdon announced their departure from the band in 2014 and left reportedly on good terms.

Following the end of their record deal with Tragic Hero, Erra signed to Sumerian Records mid-2014. Bassist Sean Price moved to rhythm guitar and vocalist Ian Eubanks replaced Garrison Lee's position. In 2014, their third EP Moments of Clarity was released through Sumerian. It reached #1 on the Billboard Heatseekers Albums chart.
Throughout 2015, Erra opened up for bands such as August Burns Red on their Frozen Flame Tour & TesseracT on their 2015 Polaris album tour. In late 2015, Eubanks parted ways with the band, citing health reasons.

In 2016 vocalist J.T Cavey (ex-Texas in July) joined the band to replace Ian Eubanks' position. Cavey and the band entered the studio and wrote and released their third studio album Drift. The album reached #1 on the Billboard Heatseekers Albums chart. The band toured on the Sumerian 10-year tour, along with Born of Osiris, Veil of Maya, After the Burial and Bad Omens
Erra Members

Current

Alex Ballew – drums (2009–present)
Jesse Cash – clean vocals, guitar, bass (2009–present)
Sean Price – guitar (2014–present), bass (2012–2014)
J.T. Cavey – unclean vocals (2016–present)

Former

Adam Hicks – bass (2009–2012)
Garrison Lee – unclean vocals (2009–2014)
Alan Rigdon – guitar (2009–2014)
Ian Eubanks – unclean vocals (2014–2015)



Jesse Cook
@Cullen Performance Hall
Saturday, April 29, 2017 7:30 PM
Canadian guitarist, Jesse Cook is widely considered one of the most influential figures in nuevo flamenco music. Cook incorporates elements of flamenco rumba, jazz and many forms of world music into his work.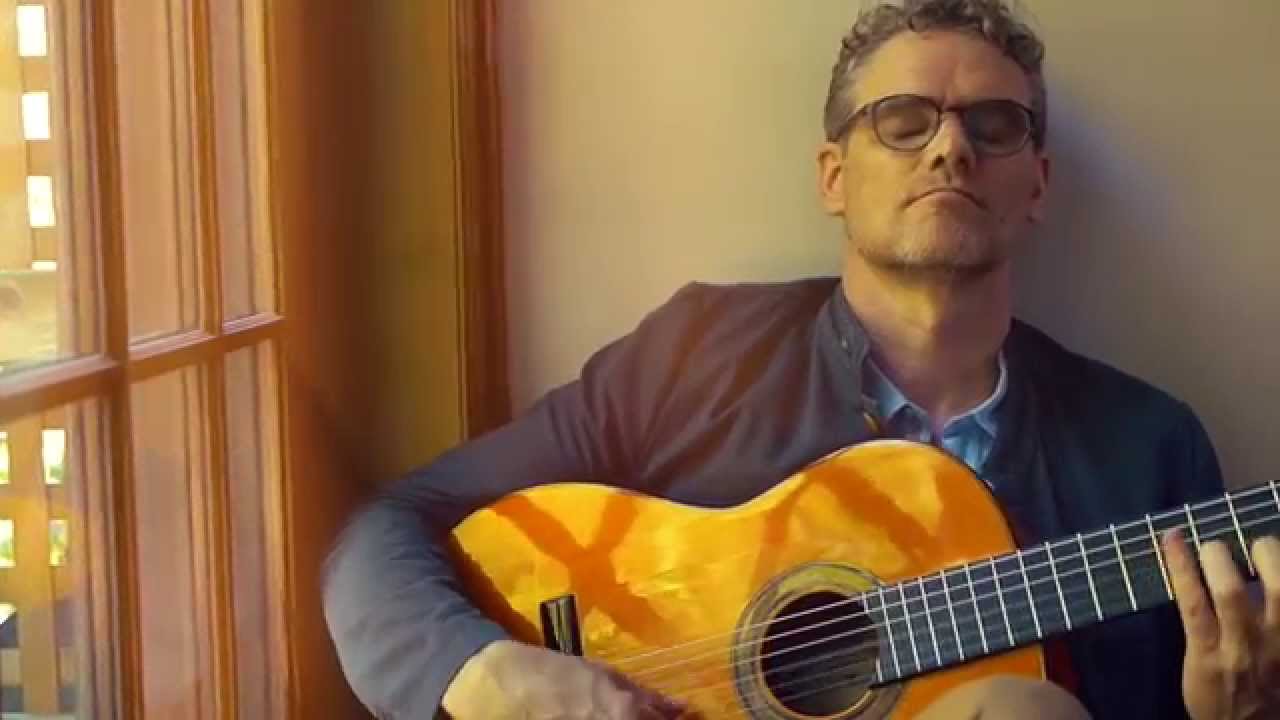 He is a Juno Award winner, Acoustic Guitar Player's Choice Award silver winner in the Flamenco Category, and a three-time winner of the Canadian Smooth Jazz award for Guitarist of the Year. He has recorded on the EMI, E1 Music and Narada labels and has sold over 1.5 million records worldwide.
Born in Paris to photographer and filmmaker John Cook and television director and producer Heather Cook, is also the nephew to artist Arnaud Maggs. Jesse Cook spent the first few years of his life moving between Paris, Southern France and Barcelona. As a toddler he was fascinated by the guitar and tried to emulate the sound he heard coming from his parents' recordings of Manitas de Plata, a famous Gypsy guitarist from the region of Southern France known as the Camargue.

"My strange way of playing guitar is a hybrid of styles. I was a classical guitarist as a kid, and I studied flamenco and then I studied jazz. So there are three musical and guitar traditions in my background. And one of the forms I use, rumba flamenco, is itself a hybrid created in the 1800s when sailors were coming back to Spain from Cuba, having heard these Cuban rhythms. And here I am, 150 years later, taking it and mixing it back with modern music and seeing where it takes me. Music is a constantly evolving thing."

Jesse Cook
Cullen Performance Hall
4800 Calhoun Road
Houston, TX
Directions
Saturday 4/29/2017
7:30 PM
view tickets
Looking for that Saturday weekend event and can't find it
try our custom "Google Search"