Saturday
December 9th, 2023
Weekend Saturdays is updated continuously

Houston Symphony's Brett Mitchell Conducts a Spine-Tingling Symphony
'The Nightmare Before Christmas In Concert'
@Jones Hall for the Performing Arts
Saturday 12/9/2023 7:30 PM
Sunday 12/10/2023 2:30 PM
"A Haunting Harmony of Tim Burton's Classic Animated Tale Meets Live Orchestral Magic"
[Menendez Media Services] The Houston Symphony is preparing to cast a spell of musical enchantment this holiday season with a hauntingly beautiful rendition of "The Nightmare Before Christmas In Concert." Under the baton of the dynamic conductor Brett Mitchell, this special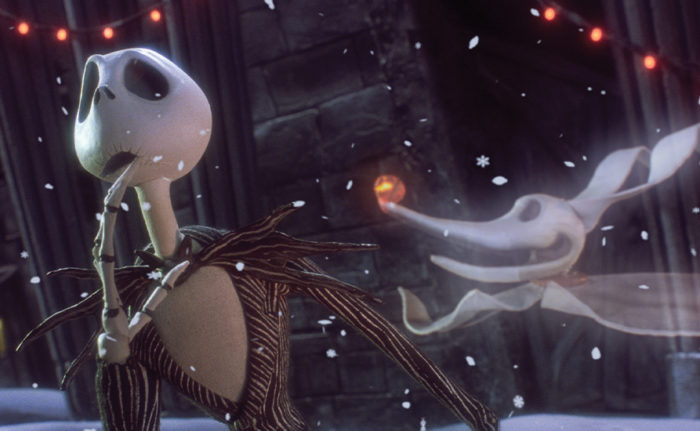 presentation promises to weave a mesmerizing tapestry of sound, bringing Tim Burton's beloved animated masterpiece to life in a way that transcends imagination.
Brett Mitchell, renowned for his captivating and dynamic conducting style, is set to lead the Houston Symphony in a spine-tingling performance that merges the artistry of a live orchestra with the visual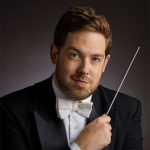 splendor of Tim Burton's iconic film. The synergy of Mitchell's skilled direction and the symphony's emotive precision aims to transport the audience into the whimsical, yet eerie world of Jack Skellington and his holiday hijinks.
"The Nightmare Before Christmas In Concert" represents a fusion of two artistic realms, each complementing the other to create a symphonic spectacle that captivates audiences of all ages. Mitchell, known for his ability to infuse energy and emotion into orchestral performances, brings a fresh perspective to the film's iconic score, composed by the acclaimed Danny Elfman.
As the orchestra breathes life into Elfman's haunting melodies, the film's stunning visuals will be projected on a large screen, providing a spellbinding visual accompaniment to the live music. This unique concert experience is set to enhance the magic of Tim Burton's stop-motion masterpiece, creating a sensory journey that resonates with both fans of the film and lovers of classical music.
Brett Mitchell, who assumed the role of the Houston Symphony's Music Director in 2020, has quickly become a dynamic force within the city's cultural landscape. Under his leadership, the orchestra has continued to push boundaries, offering innovative and immersive experiences that appeal to a diverse audience.
Tim Burton's "The Nightmare Before Christmas" in Concert

"The Nightmare Before Christmas In Concert" is not just a concert; it's an immersive adventure that blurs the lines between film and live performance. Mitchell's dedication to musical storytelling promises to deliver an unforgettable experience, one where the familiar notes of "This Is Halloween" and "What's This?" take on a new life when performed by a live orchestra.
Beyond the enchantment of the performance itself, the Houston Symphony's collaboration with Brett Mitchell underscores the orchestra's commitment to redefining the concert experience. By merging the worlds of film and classical music, this event represents a bridge between two art forms, creating an accessible and captivating cultural experience for audiences of all backgrounds.
As the lights dim at [Venue], and Brett Mitchell raises his baton, Houston Symphony's "The Nightmare Before Christmas In Concert" is poised to cast a spell of delight and wonder over audiences, reminding them that the magic of the holiday season can be found in the harmonious union of music, film, and the boundless imagination that transcends the ordinary.
Houston Symphony's Brett Mitchell Conducts a Spine-Tingling Symphony
'The Nightmare Before Christmas In Concert'
@Jones Hall for the Performing Arts
Houston Symphony
615 Louisiana Street
Houston, Texas
(713) 224-7575
Directions (Map)
Andy Frasco Brings the Party to Last Concert Cafe
Saturday 12/9/2023 8:00 PM
[Menendez Media Services] This weekend, Last Concert Cafe is set to ignite with the infectious energy and soulful tunes of the one and only Andy Frasco. The renowned musician and his band, The U.N., are gearing up for a night of unforgettable performances on December 9th, 2023, promising a musical journey that transcends genres and brings the audience to their feet.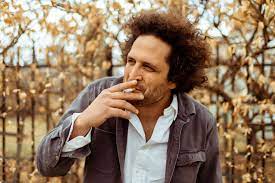 Last Concert Cafe, known for its eclectic atmosphere and commitment to showcasing diverse musical talents, is the perfect venue for Frasco's dynamic and high-energy show. Fans can expect an immersive experience filled with a fusion of rock, soul, and blues, delivered with Frasco's signature charisma and crowd-engaging antics.
The excitement surrounding this event has been building for weeks, as Frasco's reputation for delivering electrifying live performances precedes him. Fans can anticipate a setlist featuring tracks from his latest album, "Keep On Keepin' On," which has been receiving widespread acclaim for its vibrant sound and soulful lyrics.
In a recent interview, Frasco expressed his enthusiasm for the upcoming show, stating, "Houston has always been a special place for us. The Last Concert Cafe is like a second home, and we're ready to bring the party to our Texas family. Expect the unexpected, and let's make this a night to remember!"
Andy Frasco & The U.N. - Smokin Dope and Rock n' Roll

Last Concert Cafe's intimate setting provides an up-close-and-personal experience with the artist, creating an atmosphere where the boundaries between performer and audience blur. This unique connection has become a trademark of Frasco's live shows, leaving concert goers with memories that last a lifetime.
For those planning to attend, doors open at 7:00 PM, and the music is set to start at 8:00 PM. Tickets are available online and at the venue, but with Andy Frasco's popularity, securing tickets in advance is recommended.
As the anticipation builds for this musical extravaganza, Last Concert Cafe is gearing up to host an unforgettable night with Andy Frasco and The U.N. on December 9th. Get ready to dance, sing, and immerse yourself in the magic of live music at one of Houston's most iconic venues.
Last Concert Cafe
1403 Nance Street
Houston, TX 77002
Directions (Map)
(713) 226-8563
[Disclaimer]
Houston's Weekend Planning Guide participates in various affiliate marketing programs, which means, we receive paid commissions on purchases made through our links to retailer sites.Our editorial content is not influenced by any commissions we receive.
The Eccentric Musical Universe of Jazmin Bean Takes Center Stage for a Night of Unforgettable Performance
Saturday 12/9/2023 7:00 PM
[Menendez Media Services] Prepare to step into a kaleidoscopic world where music, fashion, and the avant-garde collide as the eclectic artist Jazmin Bean graces the stage at Houston's iconic House of Blues. Renowned for boundary-pushing style and genre-defying music, Jazmin Bean promises to bring a unique and unforgettable performance that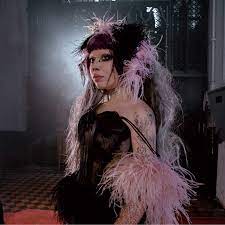 defies conventions and captivates the audience's imagination.
The House of Blues, a venue known for hosting diverse and dynamic acts, will serve as the perfect backdrop for Jazmin Bean's vibrant and otherworldly aesthetic. The artist, whose persona blurs the lines between fantasy and reality, is set to deliver a performance that not only showcases their musical talent but also invites the audience into a visually stunning and immersive experience.
Known for their genre-blending music that incorporates elements of pop, electronic, and alternative sounds, Jazmin Bean has cultivated a dedicated fan base drawn to the artist's unapologetic expression of individuality. The House of Blues will become a playground for self-expression, with Jazmin Bean's signature style and infectious energy resonating throughout the venue.
As the lights dim, and the first chords reverberate through the House of Blues, Houston will bear witness to a one-of-a-kind spectacle that embodies the essence of Jazmin Bean's artistry.
The anticipation for this performance has been palpable among fans and Houston's vibrant arts and music community. Jazmin Bean, who has been making waves on the international scene, is set to leave an indelible mark on the city's cultural landscape, offering a night that promises to be more than just a concert but an immersive journey into the artist's unique universe.

From the elaborate costumes to the mesmerizing stage presence, Jazmin Bean's performance is a celebration of self-expression and the power of music to transcend conventional boundaries. With a repertoire that spans from ethereal ballads to high-energy anthems, the artist's setlist is carefully curated to provide a dynamic and engaging experience for fans both new and old.
The House of Blues, known for its commitment to showcasing diverse and innovative acts, is the ideal venue for an artist like Jazmin Bean. The stage, a canvas for creativity, will become a playground where musical genres blend seamlessly, and the artist's vision comes to life with every note and movement.
As the lights dim, and the first chords reverberate through the House of Blues, Houston will bear witness to a one-of-a-kind spectacle that embodies the essence of Jazmin Bean's artistry. From the intimate lyrics to the extravagant visuals, the performance promises to be a testament to the boundless possibilities that music and self-expression can unlock.
For those attending, the House of Blues on Saturday, December 9, 2023 will be more than a concert; it will be a journey into the extraordinary, guided by the enigmatic and effervescent presence of Jazmin Bean. Brace yourselves, Houston, for a night of music, fashion, and unapologetic individuality as the House of Blues transforms into a vibrant sanctuary where Jazmin Bean's artistry takes center stage, leaving an indelible mark on the city's cultural landscape.
Jazmin Bean
@Bronze Peacock
The House Of Blues
in GreenStreet
1204 Caroline St.
Houston, TX
(888) 402-5837
Directions (Map)
Queens of The Stone Age Set to Rock Houston's 713 Music Hall This Weekend!
Saturday 12/9/2023 7:00 PM
[Menendez Media Services] This Saturday, the heart of Houston will pulsate to the thunderous beats and electrifying riffs of rock legends, Queens of The Stone Age, as they take center stage at the 713 Music Hall. The anticipation in the air is palpable as the iconic venue prepares to host what promises to be a night of pure musical magic.
Queens of The Stone Age, known for their genre-defying sound and energetic performances, are poised to deliver an unforgettable experience to their Houston fanbase. The 713 Music Hall, isbecoming a hallowed ground for music enthusiasts, is the epicenter of this sonic extravaganza.
The band's frontman, the charismatic Josh Homme, has teased that the Houston show will be a unique blend of their classic hits and a few surprises for the faithful crowd. Fans can expect to be taken on a musical rollercoaster, spanning the entirety of Queens of The Stone Age's illustrious career, from their self-titled debut to their latest critically acclaimed release.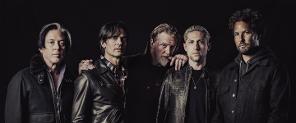 The 713 Music Hall, nestled in the heart of downtown Houston, is no stranger to hosting musical legends, but the arrival of Queens of The Stone Age is generating a level of excitement that is unparalleled. The venue's state-of-the-art sound system and dynamic lighting setup are sure to complement the band's sonic prowess, creating an immersive experience for all in attendance.
Queens Of The Stone Age
Go With The Flow

Houston's diverse and passionate music community is gearing up for a night of collective celebration, where die-hard fans and newcomers alike will unite under the banner of rock and roll. The synergy between the band and the audience promises to create an electric atmosphere that will resonate long after the final chords fade away.
As the countdown to Saturday night continues, Houstonians are clearing their schedules and readying themselves for a musical journey that transcends the ordinary. Queens of The Stone Age at the 713 Music Hall is not just a concert; it's a celebration of the enduring power of rock music and a testament to the timeless appeal of one of the greatest bands of our era. Be prepared to be rocked, Houston!
Queens of The Stone Age
713 Music Hall
In POST Houston
401 Franklin Street
Houston, TX 77201
Directions (Map)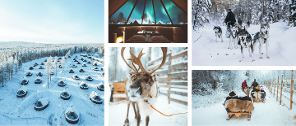 You could win a trip to the North Pole!
A magical holiday experience could await after you enter for a chance to win a grand-prize trip to Finland and the North Pole.
Enter each day for a chance for a three-night visit to Santa's Village, meet Santa's reindeer, plus the big guy himself. You'll also be entered for a chance to win a sleighload of other instant prizes.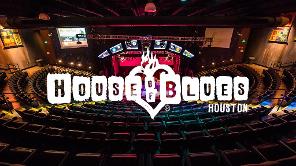 The Art Museum of Texas
@Sugraland Town Square
Established in 2020, Art Museum TX is a not-for-profit institution in Fort Bend County,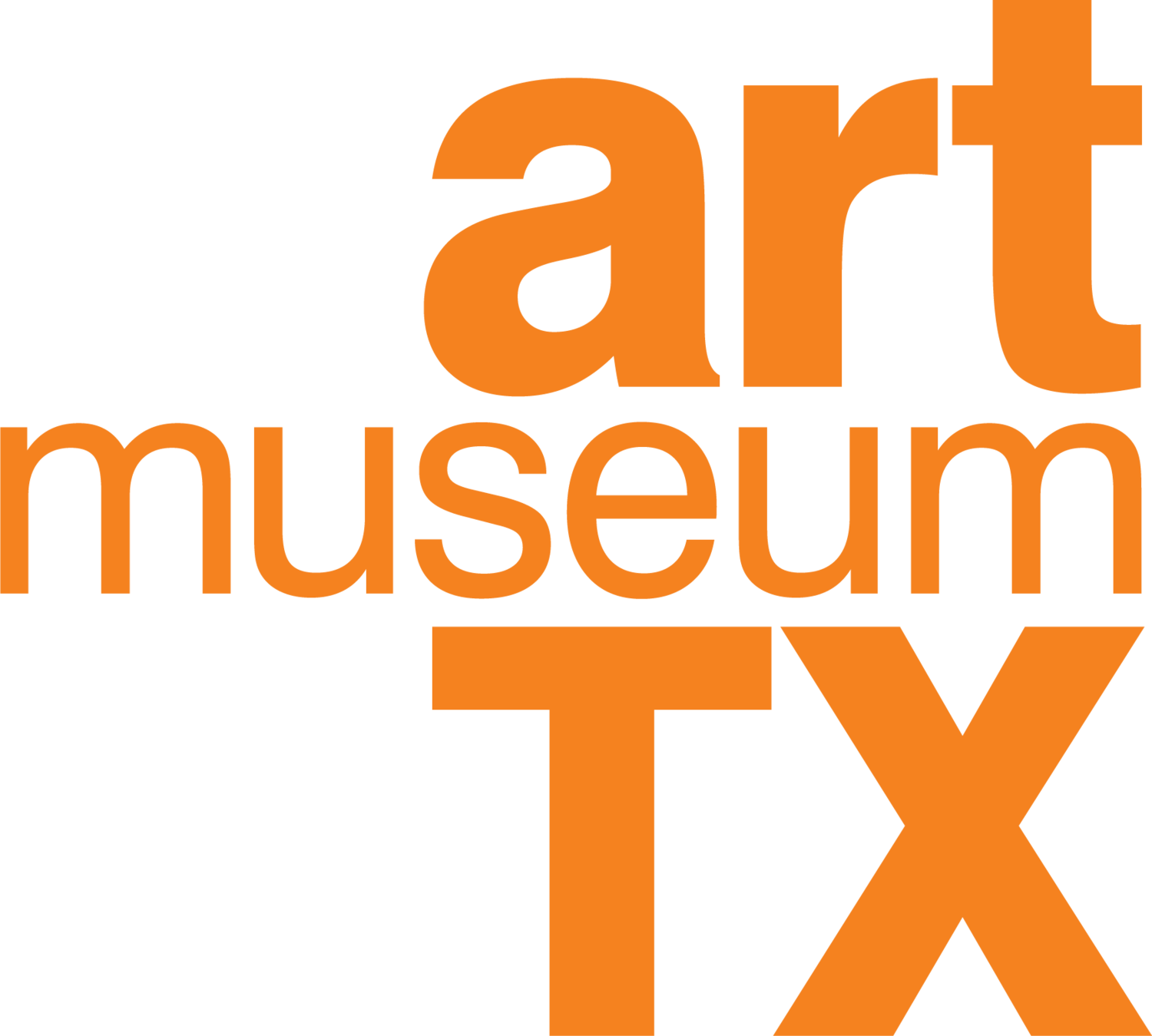 Texas, dedicated to presenting the region's contemporary art to the public. Art Museum TX provides an interchange for visual arts of the present and recent past, presents new directions in art, strives to engage the public, and encourages a greater understanding of contemporary art through education programs.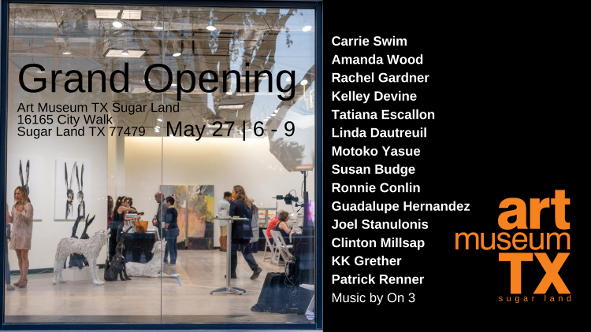 Art Museum TX is a museum dedicated to reaching our Fort Bend area population from one end of the region to the other, reaching throughout the surrounding areas and growing a wider audience. Art Museum TX is introducing art to so many. We bring art to YOU by opening our art space where YOU already frequent! We are in THE NEIGHBORHOOD!
Art Museum TX
16165 CITY WALK
SUGAR LAND TX 77479
Directions
Admission Free
Suggested Donation $5.00
Houston's Online Weekend Entertainment Guide
Looking for that Saturday weekend event and can't find it
try our custom "Google Search"