University of Houston's
Shakespeare Festival
@Miller Outdoor Theatre
Now through August 5th, 2018 8:15 PM
This will be their44th season of performances for these University of Houston performers.
The festival kicked-off at the unvierstiy.
The Houston Shakespeare Festival debuted in 1975 when Dr. Sidney Berger, then Director of the School of Theatre at the University of Houston, met with UH administrators and the Miller Theatre Advisory Board to enlist support for a two-production season of Shakespeare's works to be played in repertory on Miller Theatre's bill. Dr. Berger and UH Theatre professor Cecil Pickett went on to direct a pair of plays each summer, performing free to the public at Hermann Park's Miller Outdoor Theatre in this unique collaboration between a city and a university.
. . .more at Weekend Fridays click here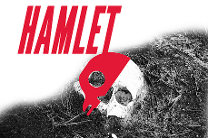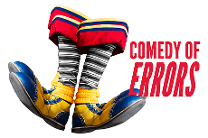 Houston's Weekend Planning Guide's Summer Entertainment Guide is now ready for download. It's free for your mobile, laptop or tablet devices.

Imagine everything you need, all under one roof! For more than 30 years, Abilities Expo has been the go-to source for the Community of people with disabilities, their families, seniors, veterans and healthcare professionals. Every event opens your eyes to new technologies, new possibilities, new solutions and new opportunities to change you life.

Abilities Expo will be in NRG Center Hall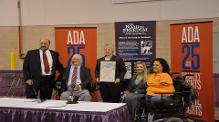 Where else can you discover ability-enhancing products and services, play a few adaptive sports, learn new dance moves, attend informative workshops and only scratch the surface of what Abilities Expo has to offer.
Jurassic Quest
@NRG Center
Friday August 3 through Sunday August 5, 2018
Jurassic Quest brings you a Dinosaur Adventure for the whole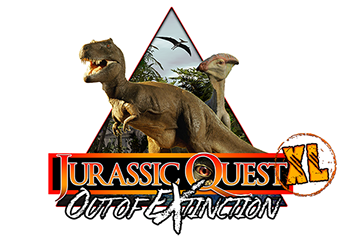 family. The main dinosaur exhibit features ultra-realistic, life-size animatronic dinosaurs; Over 80 life-size dinosaurs in all. Visitors can interact with these huge creatures, learn about them and even ride a few. It features realistic scenes, enormous dinosaurs, cute baby dinosaurs and lots of fun activities for kids of all ages. There are huge T-Rex and Triceratops fossil digs where young paleontologists can uncover long hidden dinosaurs bones, the "Dino Bounce" area with several, towering, dinosaur theme inflatable mazes, face painting, Dino crafts and much more!
Friday, August 3 – 3:00pm-8:00 pm
Saturday, August 4 – 9:00am-8:00 pm
Sunday, August 5 – 9:00am-8:00 pm
Tickets for this event click here
Friday August 3 through Sunday August 5, 2018
The Granddaddy of ALL Texas hunting shows is back for 201

8 – so, make sure you and the whole family are there! Try out the latest deer hunting equipment, hunting accessories, hunting clothing, rifles, knives, archery & other exciting hunting gear.
Hunters Extravaganza will be in NRG Center Hall A.
Friday, August 3, 2018 3:00PM-8:00PM
Saturday, August 4, 2018 9:00AM-7:00PM
Sunday, August 5, 2018 10:00AM-5:00PM
Tickets to this event click here Ticketmaster
Bob Schneider
and Dollie Barnes
The Heights Theatre
Friday 8/3/2018 8:00 PM
One of Austin's most celebrated musicians, Bob Schneider makes his way to the Houston Heights areas with a performance at The Heights Theatre.
One thing Schneider has excelled at in his career is bringing audiences back. Though he has received little national press or major label support, he has managed to become one of the biggest acts in Austin, if not in Texas. His fans, who often discover him from being brought to his shows by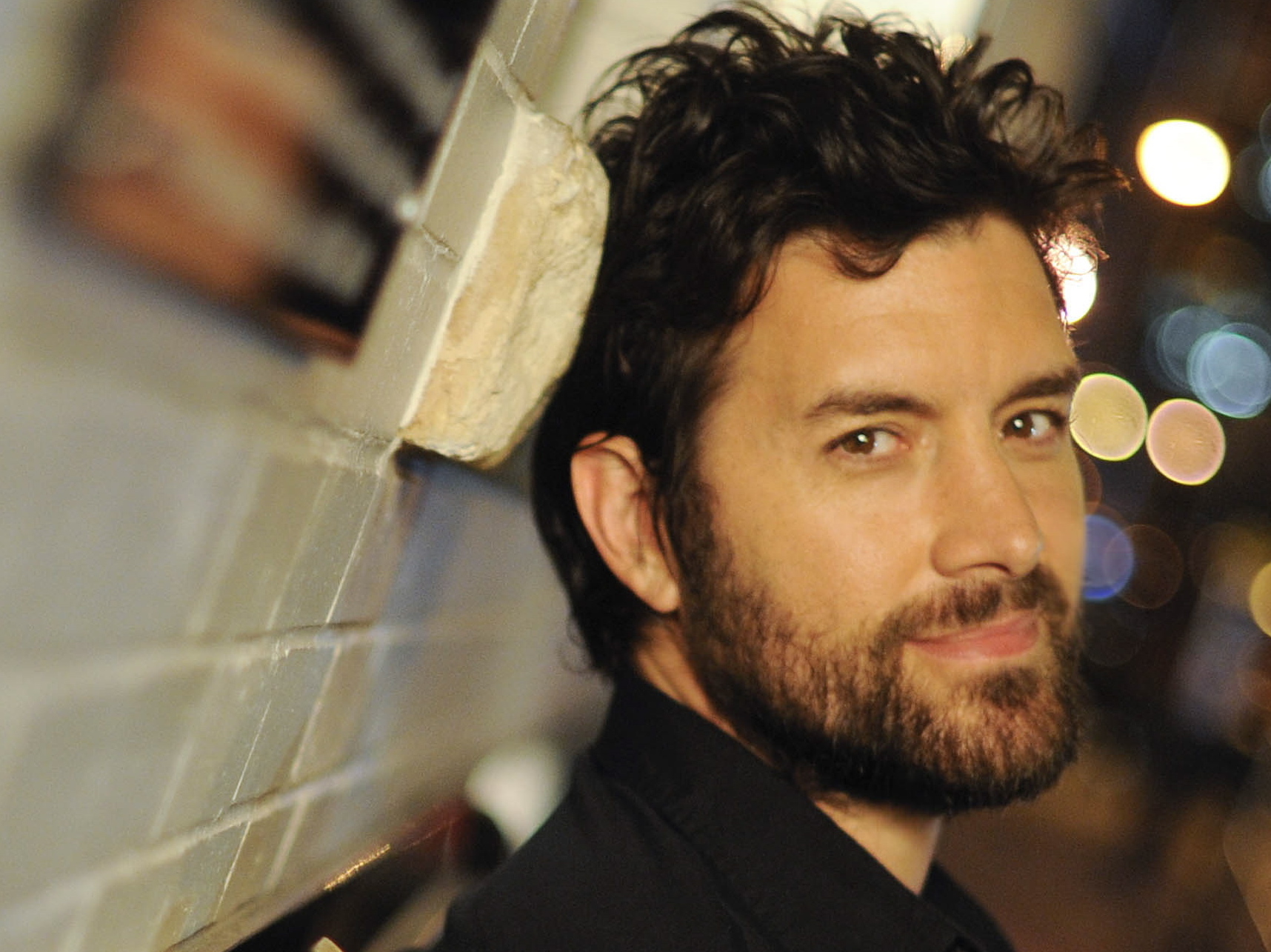 friends, are fiercely loyal. Many have attended dozens or even hundreds of shows. Thanks to these fans, Schneider has won more Austin Music Awards than any other musician, including Best Songwriter, Best Musician, and Best Male Vocals, rounding in at 54 total awards to date.
. . .more at Weekend Fridays click here
Dave Koz
@Houston Arena Theatre
Sunday 8/5/2018 7:30 PM
In a career that spans more than three decades, saxophonist Dave Koz has racked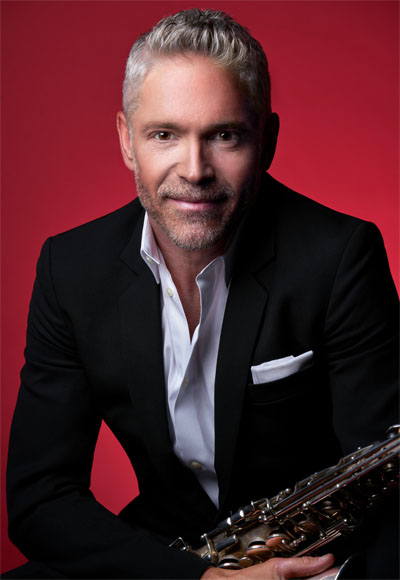 up an astoundingly impressive array of honors and achievements: nine GRAMMY® nominations, nine No. 1 albums on Billboard's Current Contemporary Jazz Albums chart, numerous world tours, playing for multiple presidents, a Star on the Hollywood Walk of Fame and more. A platinum-selling artist, Koz is also known as a humanitarian, entrepreneur, radio host, instrumental music advocate and restaurateur.
. . .more at Weekend Sundays click here
The Mousetrap
@Alley Theatre
August 10th-September 2nd, 2018


The ExxonMobil Summer Chills returns with the longest running show in world theatre history, Agatha Christie's The Mousetrap. James Black, Interim Artistic Director will direct this classic whodunit that recently celebrated its 66th anniversary on London's West End and yet still thrills audiences today. A group of strangers find themselves trapped in a British boarding house during a snow storm with a murderer afoot. It's an Agatha Christie plot twist finish you won't want to miss. Come chill out with the Alley once again this summer.
The play is known for its twist ending, which the audience are traditionally asked not to reveal after leaving the theatre.
. . . more at Weekend Sundays click here
Subscribe to Houston's Weekend Planning Guide
It's free in your e-mail In-Box every Thursday Click Here
Menendez Media Group the publishers of Weekend America Networks do not sell, trade or barter e-mail addresses

[Disclaimer]
Houston's Weekend Planning Guide participates in various affiliate marketing programs, which means we receive paid commissions on purchases made through our links to retailer sites.
Our editorial content is not influenced by any commissions we receive.