Aurelio Martinez
& the Garifuna Soul Band
@Miller Outdoor Theatre
This is a free event see ticket information below.
Singer-songwriter, guitarist and percussionist, Aurelio Martinez aka AURELIO (born 1969), is one of Central America's most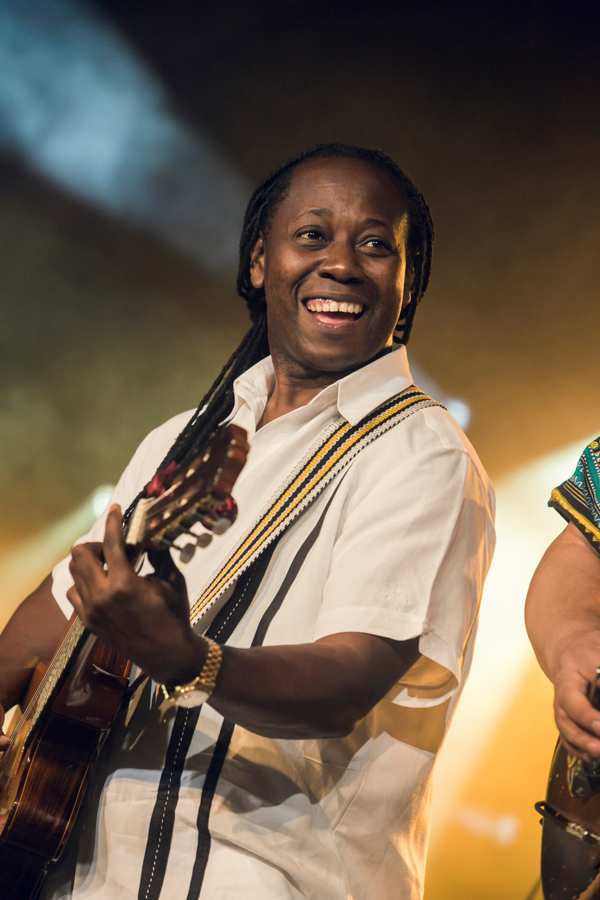 gifted performers. Born in Honduras, the artist is known for his powerful and evocative voice. He is a major tradition-bearer of the Garifuna culture and music and he is considered nowadays as the Cultural Ambassador of the Garifuna nation. This weekend he is at Miller Outdoor Theatre. (Friday, April 12, 2019).
It was in 1997, Aurelio met his Belizean friend and fellow musician Andy Palacio. The two artists struck up a decades-long friendship thanks in part to their shared hopes for the future of Garifuna music and culture.
Through Palacio, Aurelio met Ivan Duran, the tireless producer behind Belize's Stonetree Records. The same year, the young artist participated in a paranda project, including the King of Paranda Paul Nabor "Nabi", Junie Aranda, Jursino Cayetano, Andy Palacio, among others. Critics around the world acknowledge PARANDA: AFRICA IN CENTRAL AMERICA (Stonetree Records, 1999) as being one of the best albums to come out of this part of the world. It is in fact a very rich collection of three generations of paranderos with a depth and range that grows with each listen. From the haunting, bluesy exuberance of Paul Nabor's "Naguya Nei" to the fresh sounds of Aurelio's "Africa", this album takes the listener through the tapestry of feeling and soulful striving that lies at the heart of the Garifuna culture.

The Garinagu, commonly known as the Garifuna are people of Amerindian and West African descents who live along the coasts of Belize, Guatemala, Honduras, and Nicaragua. The original home of the Garifuna is St. Vincent (one of the windward islands in the West Indies) from which they were deported in 1796 by the British government and landed on Roatan island, situated in the Bay Islands of Honduras.
Aurelio grew up in a small Caribbean village called Plaplaya, surrounded by a family of talented musicians. His father was a well-known local troubadour who improvised Paranda songs containing Garifuna roots rhythms and Latin sounds. Following the influence of his uncles and grandfather, he became a brilliant drummer in his early childhood. From his vocally gifted mother, he learned to sing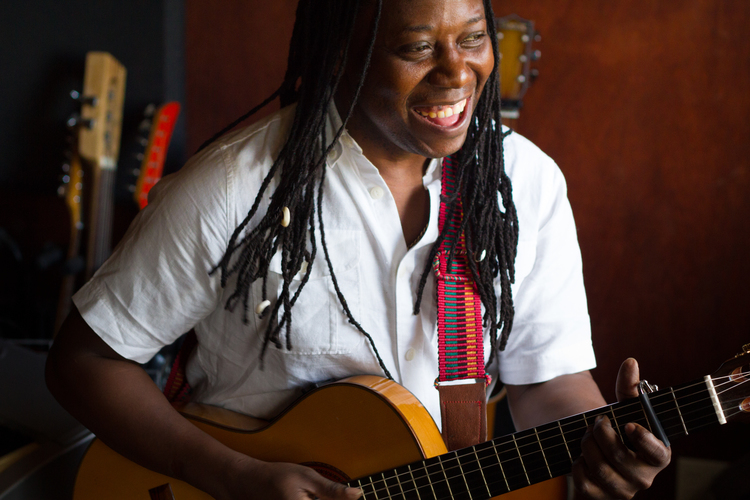 and picked up many songs she crafted. Actually, Aurelio began performing at Garifuna ceremonies when just a boy, even at the most sacred events where children were usually not even allowed. At the age of 14, the young man became a respected musician with a firm grounding in Garifuna rhythms, rituals and songs.
"We're not going to let this culture die. I know I must continue my ancestors' legacy and find new ways to express it. Few people know about it, but I adore it, and it's something I must share with the world." says Aurelio.

This is a ticketed event for the covered seating area. Free tickets are available (4 per person over age 16 while they last) at the Miller Outdoor Theatre box office the day of the performance between the hours of 10:30 AM-1:00 PM. If tickets remain at 1:00 PM, the box office will re-open one hour before show time to distribute the remaining tickets. As always, open seating on the hill. The shows goes on rain or shine.
Aurelio Martinez
& the Garifuna Soul Band
Miller Outdoor Theatre
6000 Hermann Park Dr.
Houston, TX
Directions
Friday 4/12/2019 8:15 PM
Free Event
See Ticket Information Above

Presented by Miller Outdoor Theatre


Weekend Saturdays Listings

Weekend Sunday's Listings

Houston's Weekend Planning Guide utilizes Ticket Liquidators.com. TL is not a box office. Ticket prices can be more or less than face value. Only the most qualified, trustworthy sellers are part of their network, after TL vets them for superior service. TL guarantee that your tickets will be legitimate, arrive in time for the event, be the exact tickets you ordered or comparable alternatives, and be completely refunded if the event is cancelled. If your experience falls short of these expectations, you're covered by their100% money-back guarantee.
Looking for that Saturday weekend event and can't find it
try our custom "Google Search"