Big Freedia & The Suffers
@HOB Houston

The big voice of New Orleans' Big Freedia with The Suffers make their way to LiveNation's House of Blues this weekend. (Friday, January 17, 2020) Freddie Ross aka Big Freedia has been wowing her audiences for years since her beginning in the Crescent City during the 90's.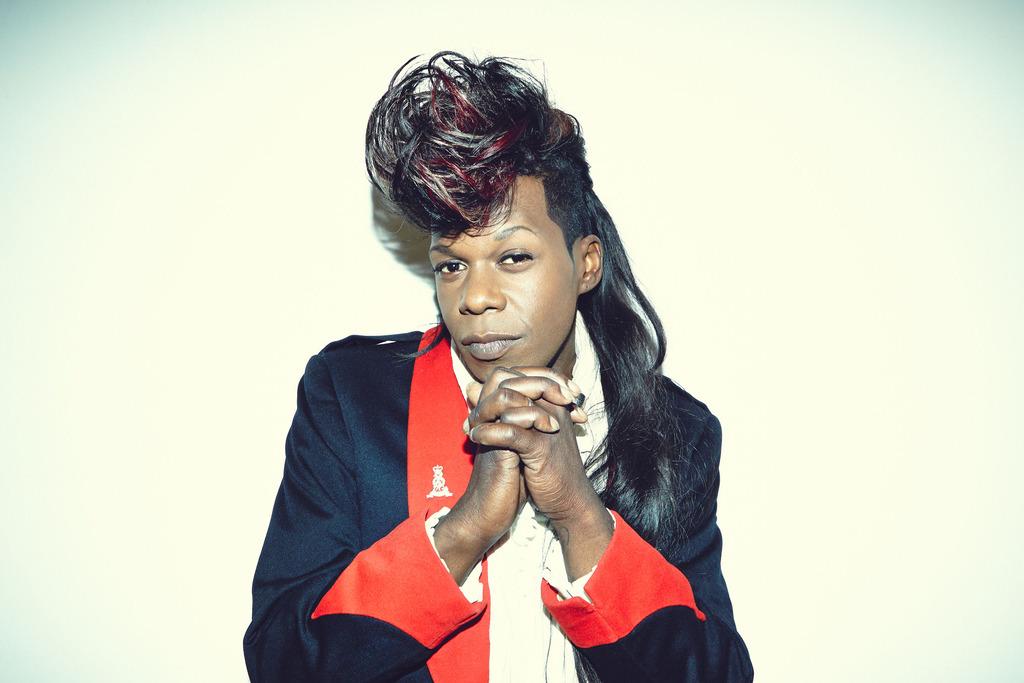 Known as the Queen of Bounce music, Big Freedia is New Orleans-based hip-hop artist and worldwide ambassador of bounce music says her web biography. After a series of cult hit singles during the mid-2000's, she was tapped for a reality show, Big Freedia Bounces Back on Fuse TV. The docuseries followed the life of a choirboy turned bounce rapper and remains the highest rated original series on the network.

It was only a matter of time until Big Freedia caught the attention of iconic artists Beyoncé and Drake. She was featured on both Beyoncé's Grammy-winning single, "Formation" and Drake's "Nice for What."
Big Freedia released what her bio calls the critically acclaimed album, '3rd Ward Bounce' (which featured Lizzo among others) on Asylum Records in 2018. In the summer of 2019, the Queen of Bounce debuted her limited run ice cream flavor 'Big Freedia's Bouncin' Beignets' with the ice cream giant Ben & Jerry's. She graced the cover of Billboard Magazine and was invited by Vogue Magazine to be the official host of the Iive Instagram stream for the Met Gala.
In October 2019, Big Freedia and multi-platinum pop artist Kesha released their new pop single "Raising Hell." The song remains on the pop radio charts and the two performed the hit song on ABC's Jimmy Kimmel LIVE!

Big Freedia's latest single "Louder" from her forthcoming project dropped in November. She is also the author of the critically acclaimed memoir, Big Freedia: God Save the Queen Diva! on Gallery Books/Simon & Schuster.
The hip-hop/Bounce
music artist's
voice has been used
by Drake and Beyoncé.
Some music critics say this music genre of hip hop called bounce music started to develop in the nineties. Freedia has been credited with helping popularize the genre, which was largely underground.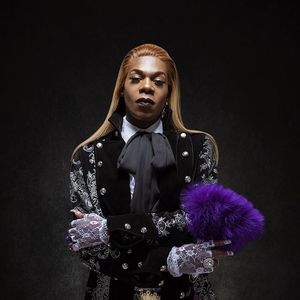 It all started for Freedia singing in the choir of her neighborhood Baptist church, Pressing Onward M.B.C., and started her professional performance career around 1999. In 2003, she released the studio album Queen Diva. She first gained mainstream exposure in 2009, and her 2010 album Big Freedia Hitz Vol. 1 was re-released on Scion A/V in March 2011, as well as a number of music videos. Those YouTube videos have garnered over 1.5 million views worldwide.

Big Freedia is or has moved into mainstream pop culture with the introducing her sound for the last few years appearing on HBO's Treme, a drama following residents of New Orleans as they try to rebuild after Katrina. She performed on Jimmy Kimmel Live! in 2012. Her performance at SXSW in 2012 was reviewed by Rolling Stone as with the music writer saying, "Probably this writer's favorite SXSW set."
The hip-hop/Bounce music artist's voice has been used by Drake and Beyoncé. Beyoncé used Freedia's voice to open her 2016 "Formation" World Tour. Freedia says, "Oh Miss Bey, I know you came to slay! Give them hoes what they came to see. Baby, when I tell you, I'm back by popular demand. I did not come to play with you hoes. I came to slay, bitch! Oh yes, you best believe it, I always slay. You know I don't play!"

Beyoncé and Drake have been criticized for promoting Big Freedia using her voice but leaving her completely visually absent from their videos. However, in a 2018 interview with The Wendy Williams Show, Freedia said she was out of the country doing a show and therefore she could not be in the "Formation" video with Beyoncé. Big Freedia has performed onstage with Beyoncé during her Formation Tour.

Weekend Saturdays Listings

Weekend Sunday's Listings

Houston's Weekend Planning Guide utilizes Ticket Liquidators.com. TL is not a box office. Ticket prices can be more or less than face value. Only the most qualified, trustworthy sellers are part of their network, after TL vets them for superior service. TL guarantee that your tickets will be legitimate, arrive in time for the event, be the exact tickets you ordered or comparable alternatives, and be completely refunded if the event is cancelled. If your experience falls short of these expectations, you're covered by their100% money-back guarantee.
Looking for that Saturday weekend event and can't find it
try our custom "Google Search"