Bob Schneider
@HOB Houston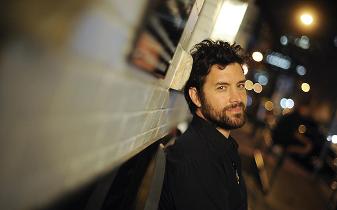 House of Blues Houston, 1204 Caroline Street, Houston, TX 77002 Directions (MAP)
Austin, Texas native Bob Schneider former lead-singer of Ugly Americans will be at Houston's HOB, Friday, June 17, 2016.
Schneider has created about a dozen albums, mostly on his own Shockorama label. Lonelyland (2001) was licensed through Universal Records, while in a 2005 distribution deal with Vanguard Records his albums became widely available.
In 2009 he signed up with Kirtland Records and put out Lovely Creatures, A Perfect Day, and Burden of Proof. His most recent record, The King Kong Suite, was released on Shockorama Records in 2015.
In 1999, Schneider formed a solo act, at first under the name Lonelyland, which became the title of his record through Universal Records. Schneider's style has been described as "acoustic based songs with electronic beats and noises in the background. His live shows are known for improvisation with at times, audience involvement".