Brick Fest Live
Fan Experience
@NRG Center
Saturday 10/19/2019 10:00 AM
Sunday 10/20/2019 10:00 AM

It seems Legos have been around forever, but it all started in 1949 in Billund, Denmark by The Lego Group. Legos are plastic construction toy blocks consisting of interlocking bricks with gears and figurines called mini figures. This weekend the fans of legos will mee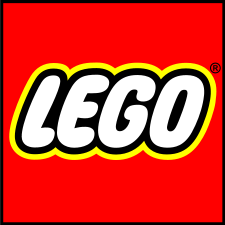 t up at NRG Center for Brick Fest Live. (Saturday, October 19th and Sunday, October 20, 2019)

The Lego Group began in the workshop of Ole Kirk Christiansen (1891–1958), a carpenter from Billund, Denmark, who began making wooden toys in 1932.
In 1934, his company came to be called "Lego", derived from the Danish phrase leg godt, which means "play well".

Each Lego piece must be manufactured to an exacting degree of precision. When two pieces are engaged they must fit firmly, yet be easily disassembled. The machines that manufacture Lego bricks have tolerances as small as 10 micrometres. Dimensions of some standard Lego bricks and plates.


In May 2011, Space Shuttle Endeavor's mission STS-134 brought 13 Lego kits to the International Space Station, where astronauts built models to see how they would react in micro gravity . . .

Primary concept and development work of legos takes place at the Billund headquarters, where the company employs approximately 120 designers. The company also has smaller design offices in the UK, Spain, Germany, and Japan which are tasked with developing products aimed specifically at these markets. The average development period for a new product is around twelve months, split into three stages. The first stage is to identify market trends and developments, including contact by the designers directly with the market; some are stationed in toy shops close to holidays, while others interview children.
The second stage is the design and development of the product based upon the results of the first stage. As of September 2008 the design teams use 3D modelling software to generate CAD drawings from initial design sketches. The designs are then prototyped using an in-house stereolithography machine. These prototypes are presented to the entire project team for comment and for testing by parents and children during the "validation" process. Designs may then be altered in accordance with the results from the focus groups. Virtual models of completed Lego products are built concurrently with the writing of the user instructions. Completed CAD models are also used in the wider organisation, for marketing and packaging

We jump to nowadays here is where legos have taken us.
In May 2011, Space Shuttle Endeavor's mission STS-134 brought 13 Lego kits to the International Space Station, where astronauts built models to see how they would react in micro gravity, as a part of the Lego Bricks in Space program. The results were shared with schools as part of an educational project.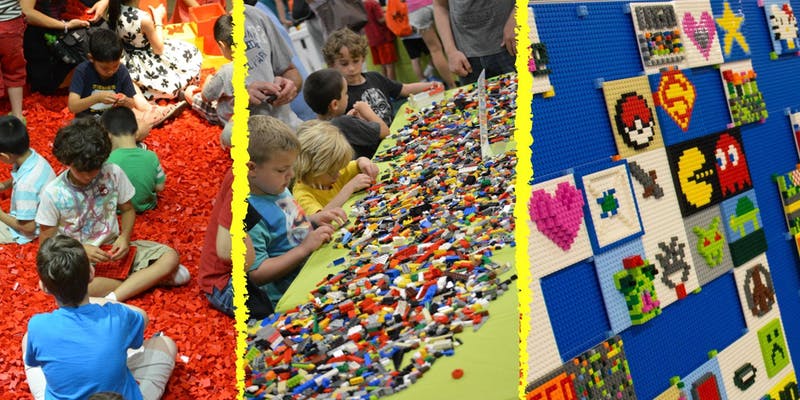 Since the 1950s, the Lego Group has released thousands of sets with a variety of themes, including space, robots, pirates, trains, Vikings, castle, dinosaurs, undersea exploration, and wild west. Some of the classic themes that continue to the present day include Lego City
(a line of sets depicting city life introduced in 1973) and Lego Technic (a line with more unique pieces such as rotating gears introduced in 1977).
Brick Fest Live
Fan Experience
NRG Center
1 NRG Park
Houston, TX
Directions
Saturday 10/19/2019 10:00 AM
Sunday 10/20/2019 10:00 AM
Ticket Information

Weekend Saturdays Listings

Weekend Sunday's Listings

Houston's Weekend Planning Guide utilizes Ticket Liquidators.com. TL is not a box office. Ticket prices can be more or less than face value. Only the most qualified, trustworthy sellers are part of their network, after TL vets them for superior service. TL guarantee that your tickets will be legitimate, arrive in time for the event, be the exact tickets you ordered or comparable alternatives, and be completely refunded if the event is cancelled. If your experience falls short of these expectations, you're covered by their100% money-back guarantee.
Looking for that Saturday weekend event and can't find it
try our custom "Google Search"