C.S. Lewis
My Lifes Journey
@Hobby Center
Zilkha Hall
Thursday 3/4/2019 thru Sunday 3/7/2019

An Evening with C.S. Lewis – the year is 1963 and C.S. Lewis, the famous British author, is hosting a group of American writers at his home near Oxford. They are about to experience a captivating evening with a man whose engaging conversation and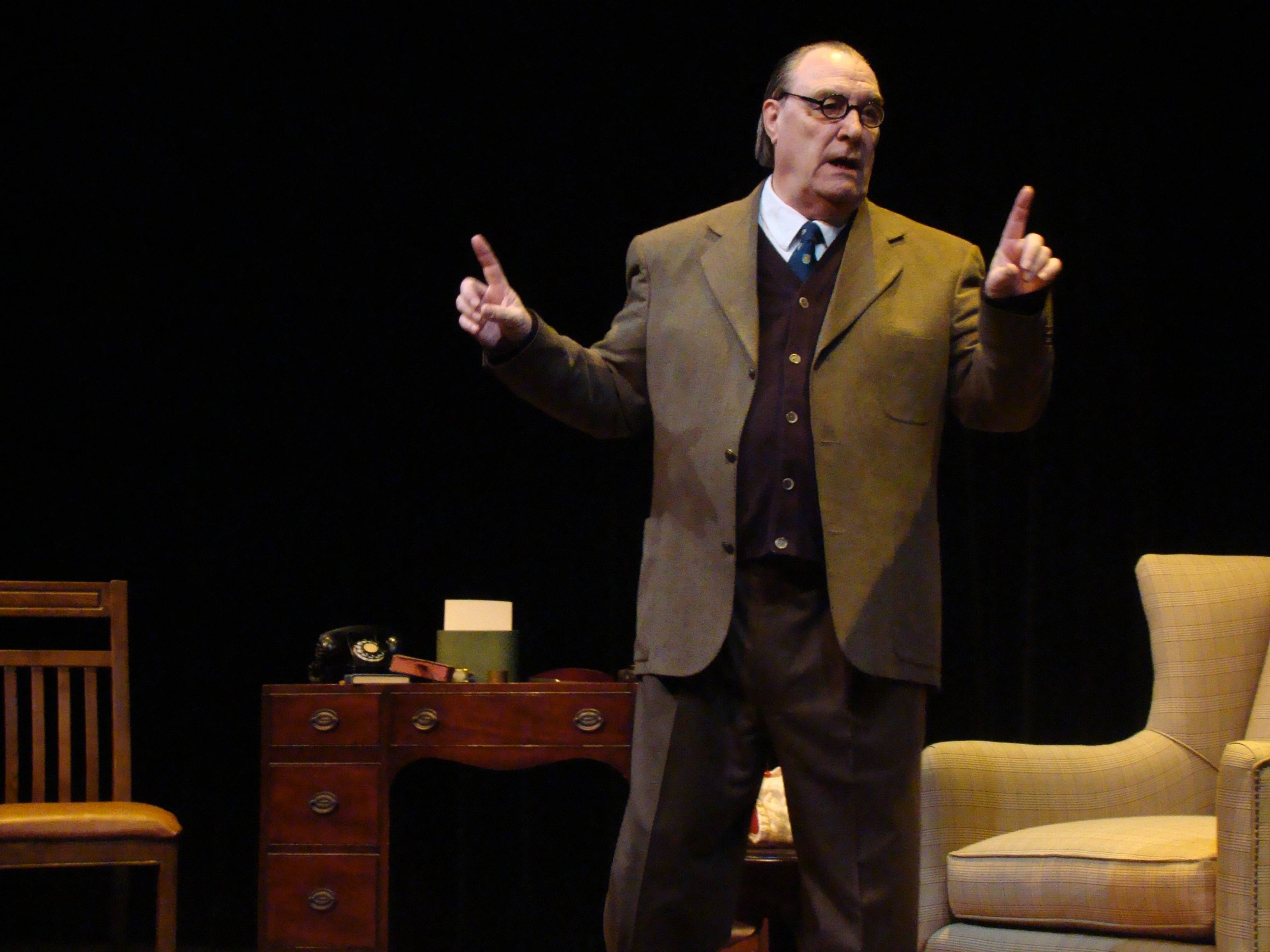 spontaneous humor made him one of the great raconteurs of his day.
Seated in his living room and in front of a warm fire he recalls the people and events that inspired his thought and shaped his life; of his friendship with J.R.R. Tolkien; why he nearly abandoned the Narnia Chronicles; how he came to embrace Christianity and of the American woman who turned his life upside down.

Described by critics as 'Extraordinary!' 'A Must See!' 'A Master Class!' An Evening with C.S. Lewis has proved again and again to be an enthralling theatrical experience and one which has led many thousands to discover (or rediscover) the continuing impact of a man who died over 50 years ago and whose collected works made him one of the literary giants of the 20th Century.
This presentation at Hobby Center was the brainchild of Bird and Baby Productions. Founded by British actor, David Payne, Bird and Baby Productions is a theatrical company based in the USA and UK. It was originally founded to present inspiring and joy-filled stage productions based on the life and writings of CS. Lewis and J.R.R. Tolkien.
The name Bird and Baby Productions is inspired by the name of the pub where Lewis, Tolkien and other members of the Inklings regularly met – the Eagle and Child in Oxford.
Over the last 22 years multiple productions written by David Payne have been produced and performed across the world including Relative Surprise, Prisoner of Passion, Weep for Joy, St. Jack and the Dragon, Target Practice, The Lion, The Witch, and The Wardrobe and The Magician's Nephew. The most recent addition to this roster of productions is Lewis & Tolkien, Of Wardrobes & Rings, the touching story of the last meeting of C.S. Lewis and his close friend J.R.R. Tolkien.
Although all of these productions are well loved, Payne's one-man show – An Evening with C.S. Lewis – remains the company's flagship production with over 700 performances.

Weekend Saturdays Listings

Weekend Sunday's Listings

Houston's Weekend Planning Guide utilizes Ticket Liquidators.com. TL is not a box office. Ticket prices can be more or less than face value. Only the most qualified, trustworthy sellers are part of their network, after TL vets them for superior service. TL guarantee that your tickets will be legitimate, arrive in time for the event, be the exact tickets you ordered or comparable alternatives, and be completely refunded if the event is cancelled. If your experience falls short of these expectations, you're covered by their100% money-back guarantee.
Looking for that Saturday weekend event and can't find it
try our custom "Google Search"