Crimes Of The Heart
@Alley Theatre

This weekend its the Winner of the 1981 Pulitzer Prize and New York Drama Critics Circle Award---Crimes Of The Heart at the Alley Theatre on the Hubbard stage. It runs until May 5, 2019.
It's Beth Henley's first play brings you to the Mississippi home of the Magrath sisters. Babe has just shot her husband because she didn't like his looks. This brings middle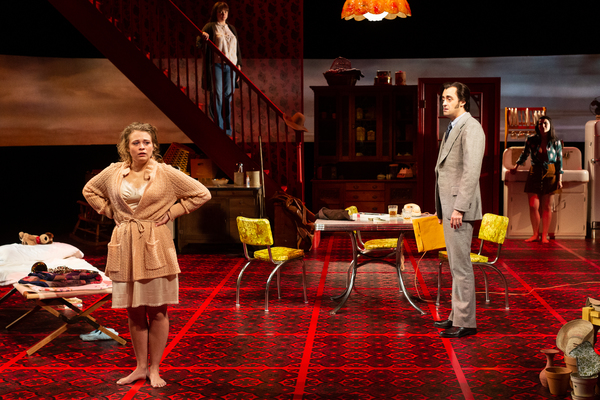 sister Meg back to town from Los Angeles, where she is unsuccessfully pursuing a music career. And poor Lenny, everyone has forgotten her birthday! Warm-hearted, irreverent, and imaginative, Crimes of the Heart teems with humanity as the sisters forgive the past, face the present, and embrace the future. Renowned Director Theresa Rebeck returns to the Alley to direct.

The Washington Post.com several years ago said this about Beth Henlye's plays, "In her plays the characters at least have vitality, even if they are wanted for the murder of a boring husband, dying of three different diseases or fleeing a job scraping dead dogs off the road. Many of them tread a fine line between eccentricity and insanity, but never descend into the impenetrable despair of the sidewalk drummer.
And they love to talk. Henley tries to brighten, like the well-mannered southerner she is. Despite living for nearly a decade in Los Angeles, she retains her Mississippi accent and the cheerful, if slightly glacial, politeness so characteristic of a southern girl.
It is a useful skill, this southern-lady routine, an ability to create the illusion of intimate conversation without actually revealing anything. Wry optimism is a necessary component, too, as in the "tomorrow is another day" philosophy. Her characters, no matter how battered and bruised by life, reflect this modest hope for better days -- even if her frog has hopped away, as Carnelle notes in "The Miss Firecracker Contest," she still has his little pink suit."

In 1981 The New York Times.com said this about Beth Henley's' Crimes of the Heart'' (It) ends with its three heroines - the MaGrath sisters of Hazelhurst, Miss. -helping themselves to brick-sized hunks of a chocolate birthday cake. The cake, a ''super deluxe'' extravaganza from the local bakery, is as big as the kitchen table, and the sisters laugh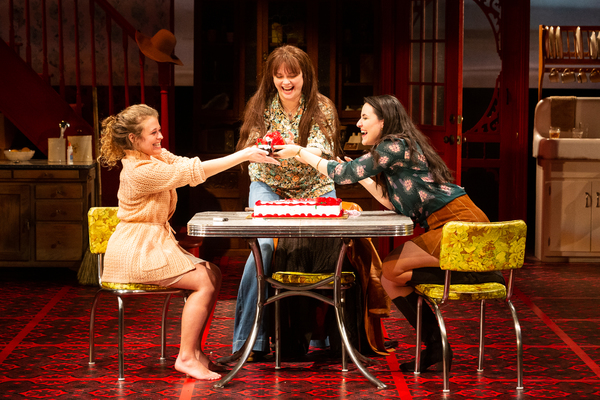 their heads off as they dig in. The scene is the perfect capper for an evening of antic laughter - yet it's by no means the sum of ''Crimes of the Heart.'' While this play overflows with infectious high spirits, it is also, unmistakably, the tale of a very troubled family. Such is Miss Henley's prodigious talent that she can serve us pain as though it were a piece of cake.

Weekend Saturdays Listings

Weekend Sunday's Listings

Houston's Weekend Planning Guide utilizes Ticket Liquidators.com. TL is not a box office. Ticket prices can be more or less than face value. Only the most qualified, trustworthy sellers are part of their network, after TL vets them for superior service. TL guarantee that your tickets will be legitimate, arrive in time for the event, be the exact tickets you ordered or comparable alternatives, and be completely refunded if the event is cancelled. If your experience falls short of these expectations, you're covered by their100% money-back guarantee.
Looking for that Saturday weekend event and can't find it
try our custom "Google Search"