Darren Knight's Southern Momma An Em Comedy Show
The Improv - Houston
Thursday 10/24/2019 8:00 PM
Friday 10/25/2019 7:30 PM & 9:45 PM
Saturday 10/26/2019 7:00 PM & 9:30 PM

Darren Knight brings his southern humor to the Bayou City this weekend with his "Southern Momma An Em Comedy Show" at Houston's Improv. (October 24th-26th, 2019)Darren Knight's Southern Momma An Em Comedy Show is produced by John Edmonds Kozma featuring Comedians Red Squirrel and Gary Cargal with DJ Slim McGraw.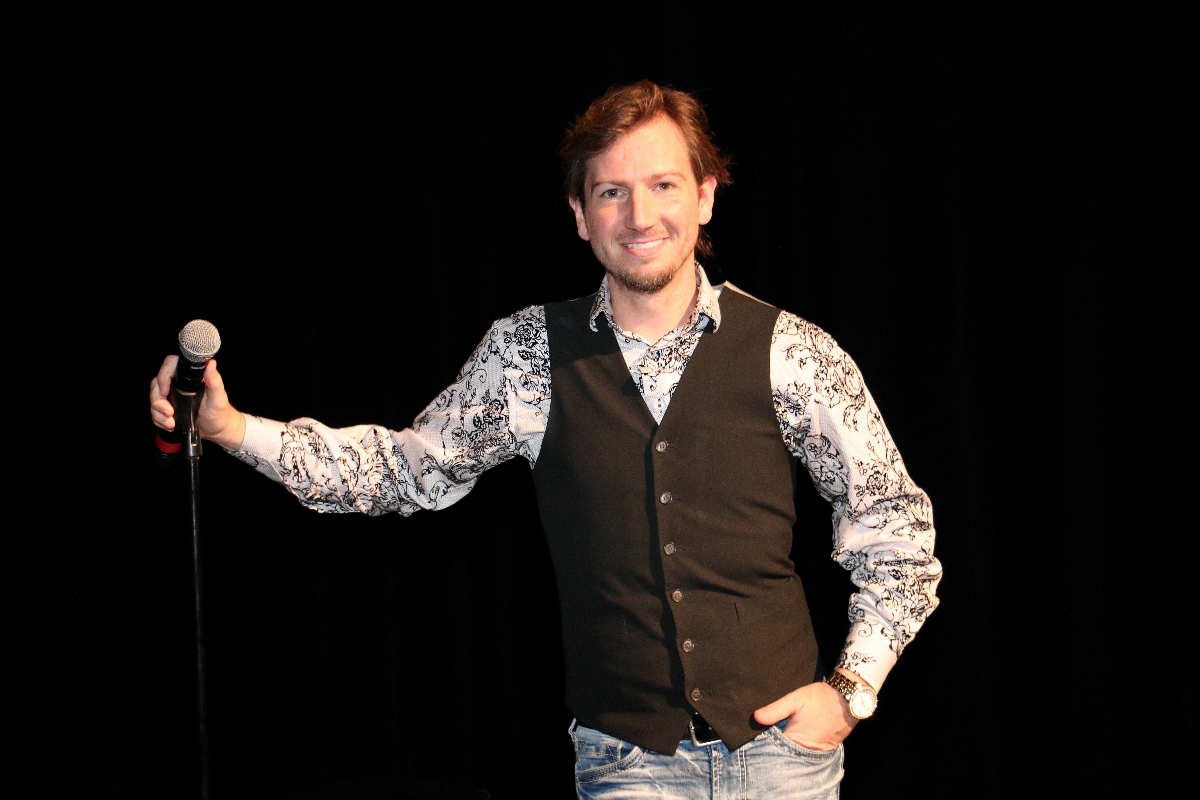 Bang Productions bills the comedian from Munford, Alabama as the fastest rising comedian in American history. Knight does have the YouTube and social media following to prove this promotional moniker. He has cultivated a massive online presence, accumulating over a half a billion views across multiple social media platforms. He's been compared to Jeff Foxworthy, as the next star of redneck comedy.

The comedian does have detractors and controversy that follows him, and it is perhaps great for promoting his humor and shows. Jay Jurden of Vulture.com last year summed up Knight in a review of his comedy during the annual Just for Laughs comedy festival in Montreal.

"The tradition of domestic comedy, particularly focusing on women and child-rearing, was and still continues to be a huge part of the chitlin' circuit and African American comedy/urban rooms in general. Southern Momma only exists because of Tyler Perry's Madea character, Rickey Smiley's drag performances, Martin Lawrence, Jamie Foxx, Eddie Murphy, and so on, whether Knight wants to admit that or not. While he won't be invited to any cookouts soon, it would be nice if he acknowledged the history of his preferred comedic avenue. Knight is not alone in his cashing in on Instagram and Facebook drag humor, but he does seem to be the most popular white performer in the medium. Gaslighting performers of color by telling them that comedy shouldn't be about race, only to use tools and tropes established by black comedians in order to gain success, is a level of race-baiting that I had yet to see.

His statements also managed to take the focus away from performers of color, female performers, and queer performers. In a way, this very article and others like it are in no small part a testament to his success in conveying his message. A social-media personality who utters predictable Southern Momma-isms, who started doing comedy in his car two years ago, earned more attention and focus than the talented, diverse, award-winning comics featured on the Variety showcase. Even when a white man fails, his failure seems to suck up all the oxygen in the room, and that is the saddest part of this entire fiasco." (more @ Vulture.com)
The showbiz website Variety.com in 2018 Knight is one of the ten comedians to watch and perhaps is a weekend ticket to the improv.
Darren Knight's
Southern Momma An Em Comedy Show
The Improv
Marq-E Entertainment Center
Address: 7620 Katy Fwy.
Houston, TX
Directions
Thursday 10/24/2019 8:00 PM
Friday 10/25/2019 7:30 PM & 9:45 PM
Saturday 10/26/2019 7:00 PM & 9:30 PM
Ticket Information

Weekend Saturdays Listings

Weekend Sunday's Listings

Houston's Weekend Planning Guide utilizes Ticket Liquidators.com. TL is not a box office. Ticket prices can be more or less than face value. Only the most qualified, trustworthy sellers are part of their network, after TL vets them for superior service. TL guarantee that your tickets will be legitimate, arrive in time for the event, be the exact tickets you ordered or comparable alternatives, and be completely refunded if the event is cancelled. If your experience falls short of these expectations, you're covered by their100% money-back guarantee.
Looking for that Saturday weekend event and can't find it
try our custom "Google Search"