The Commodores
@Houston Arena Theatre

Berry Gordy is credited with bringing America R&B music, starting back in the 1950's. Gordy out Detroit, ILL created Motown Records. The music factory that mass appealed R&B music to America's suburbs.
It was Gordy's Motown Records who discovered The Commodores at that time in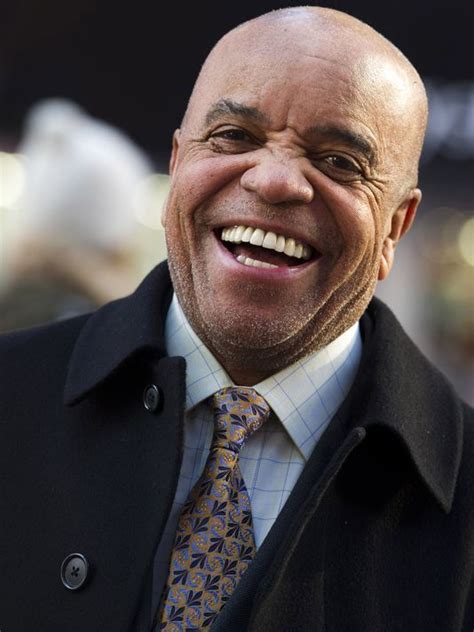 Alabama. It was 1968 the group was formed while all the members were at Tuskeegee Institute (Now Tuskeegee University). After being discovered by Berry Gordy, (The group initially opened for the Jackson 5) the Commodores went on to sell over 60 million records for Motown. With hits like "Machine Gun" and "Sail On", the Commodores became proven artists. For five decades, the Commodores have remained a force in the music industry. The Commodores aren't just any group. They have staying power. Just like their hit song "Brick House," the Commodores have created a foundation that just won't budge.

After winning the university's annual freshman talent contest, they played at fraternity parties as well as a weekend gig at the Black Forest Inn, one of a few clubs in Tuskegee that catered to college students. They performed mostly cover tunes and some original songs with their first singer, James Ingram (not the famous solo artist). Ingram, older than the rest of the band, left to serve active duty in Vietnam, and was later replaced by Walter "Clyde" Orange, who wrote, or co-wrote, many of their hit tunes. Lionel Richie and Orange alternated as lead singers. (Orange was the lead singer on the Top 10 hits "Brick House" and "Nightshift".)

"Machine Gun", the instrumental title track from the band's debut album, became a staple at American sporting events and isfeatured in many films, including Boogie Nights and Looking for Mr. Goodbar. It reached No. 22 on the Billboard Hot 100 in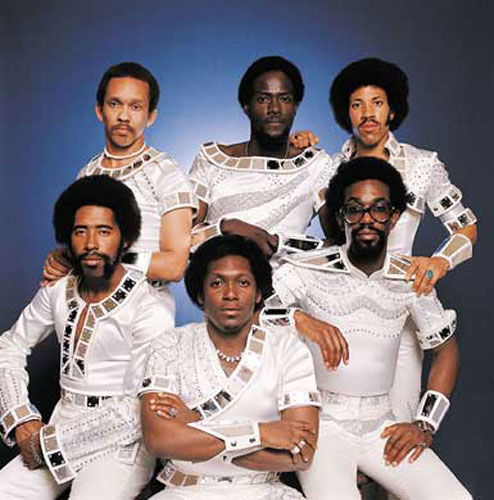 1975. Another instrumental, "Cebu" (named after an island in the Philippines), later became a staple in Quiet storm radio formats across urban America. Three albums released in 1975 and 1976 (Caught in the Act, Movin' On, and Hot On the Tracks) are considered the peak of their harder funk period. After those recordings the group started to move towards a softer sound. That move was hinted at in their 1976 Top Ten hits "Sweet Love" and "Just to Be Close to You". In 1977 the Commodores released "Easy", which became the group's biggest hit yet, reaching No. 4 in the U.S., followed by "Brick House", also top 5, both from their album The Commodores, as was "Zoom". The group reached No. 1 in 1978 with "Three Times a Lady". In 1979 the Commodores scored another top-five ballad, "Sail On", before reaching the top of the charts once again with another ballad, "Still". In 1981 they released two top-ten hits with "Oh No" (No. 4) and their first upbeat single in almost five years, "Lady (You Bring Me Up)" (No. 8).

The group's most successful period was in the late 1970s and early 1980s when Lionel Richie was their co-lead singer. The band's biggest hit singles are ballads such as "Easy", "Three Times a Lady", and "Nightshift"; and funky dance hits which include "Brick House", "Fancy Dancer", "Lady (You Bring Me Up)", and "Too Hot ta Trot". In 1986 the Commodores won their first Grammy for the song "Nightshift".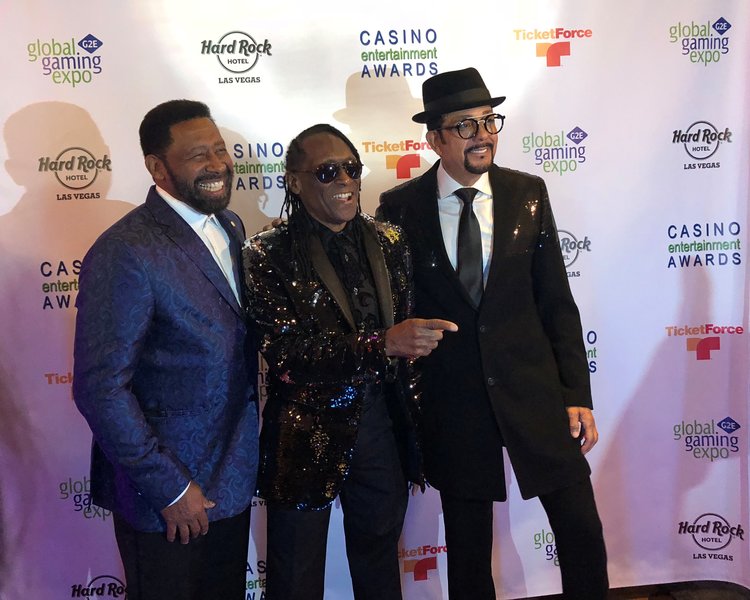 Walter "Clyde" Orange, James Dean "JD" Nicholas and William "WAK" King have influenced both artists young and old and in all genres with their classic songs. The Commodores brand is bigger than ever as they continue to blaze trails all over the world.
Don't miss your chance to feature one of the most successful vocal groups of all time in 2018 and beyond as The Commodores continue to thrill audiences with their Greatest Hits Tour – Live!

The Commodores
Houston Arena Theatre
7326 Southwest Fwy.
Houston, TX
Directions
Friday 12/7/2018 8:30 PM
view tickets
6LACK
@Revention Music Center
Friday 12/14/2018 8:00 PM

6lack's music focuses and at times is based on personal and business relationships frequently, especially the topic of heartbreak. 6lack has said that his songwriting is influenced mainly by his personal experience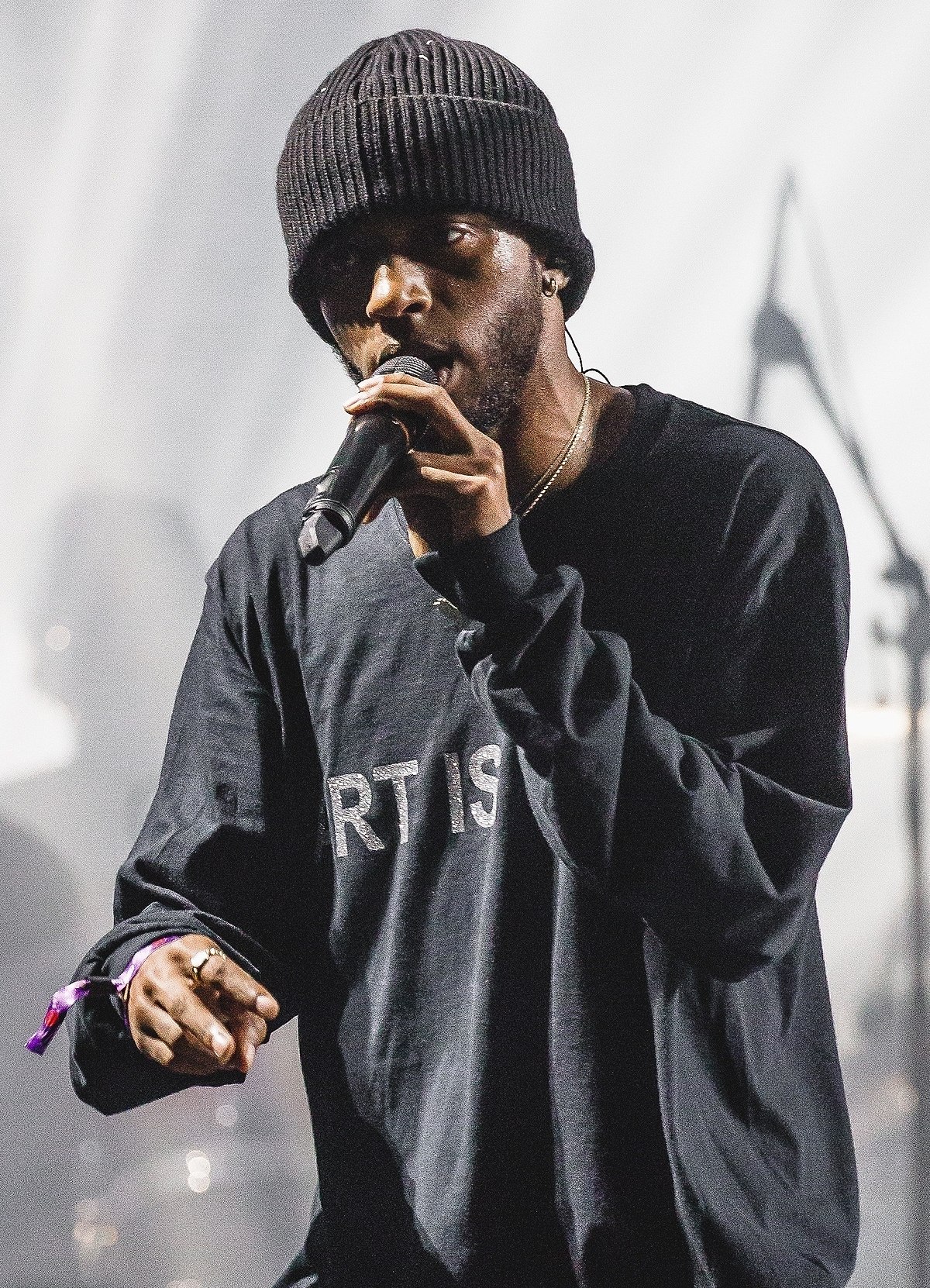 s and failed relationships. Billboard has described 6lack's music as "moody hip hop" that "spotlights vulnerability and honesty in a way the emoji generation can understand." 6lack has cited Sade, T-Pain, The-Dream and Usher as his influences.
6lack is currently signed to Love Renaissance and Interscope Records. He then went on to release his debut studio album, Free 6lack, which peaked at number 34 on the Billboard 200 chart. The album's single "Prblms" peaked at number 73 on the Billboard Hot 100 chart and became his first platinum record.

On that album cover feature 6lack with a big bear, contributor,Jacob Moore of Pigeons and Planes asked the singer/songwriter how that came about. "It's crazy because we knew we wanted the bear for the ["Prblms"] video shoot. We didn't know it would be the cover. It was like, we've got a bear here, we've been trying to figure out the cover, and it was just the perfect opportunity. Right on the set, we were like, "Let's get the album cover."
"To get the bear was easy. To actually get the bear to do what I needed him to do, that was a whole different story. The first day, the first six hours were dedicated solely to the bear walking in the room and looking around. Everyone was kind of holding their breath, hoping the bear would do what it was supposed to do. You can't make a bear do anything."

In April, he released the single "OTW" with Khalid and Ty Dolla Sign, which has reached at number 57 on the Billboard Hot 100. In September, 6lack released his second studio album, East Atlanta Love Letter, featuring guest appearances from Future, J. Cole, Offset and Khalid. The album's release was preceded by the singles "Switch" and "Nonchalant."
6lack launched a worldwide tour with Tierra Whack and Boogie making their way to Houston's Revention Music Center this weekend.
Trans-Siberian Orchestra
@Toyota Center
Friday 12/21/2018 3:30 PM & 8:00 PM

This annual holiday traditional tour moves TSO into Houston's Toyata Center with two performances. The orchestra has been doing this for 20-years now.
TSO is excited to celebrate 20 years on the road this winter with an all-new prod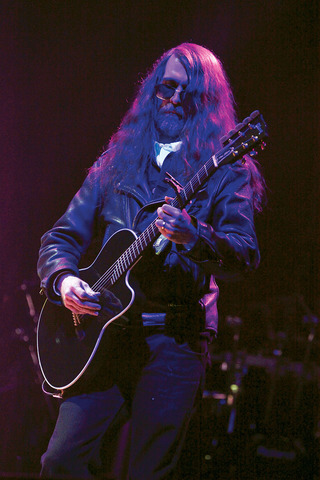 uction of 'The Ghosts of Christmas Eve' featuring the Best of TSO and more!!
It all started with an idea:
When the late Paul O'Neill first conceived Trans-Siberian Orchestra, his goal was as straightforward as it was incredibly ambitious. "The whole idea," he explains, "was to create a progressive rock band that would push the boundaries (of the genre) further than any group before... Way, way further."
With more than 10 million albums sold, TSO has inspired generations of fans to rediscover the multi-dimensional art form of the rock opera. Meanwhile, on the road, they have become one of the world's top acts, with Billboard magazine naming TSO as one of the top touring artists of the past decade -- a $20 million-plus production that has played to over 100 million people in 80+ cities, selling more than $280 million worth of tickets and presenting $11 million to charity.
O'Neill, a New York City native grew up, "with a wide-ranging world of (rock) musical influences." But, O'Neill also soaked up sources such as Broadway musicals, Motown and singer-songwriters such as Jim Croce and Harry Chapin, while authors such as Oscar Wilde and Robert Graves fueled his literary tastes. He began his career playing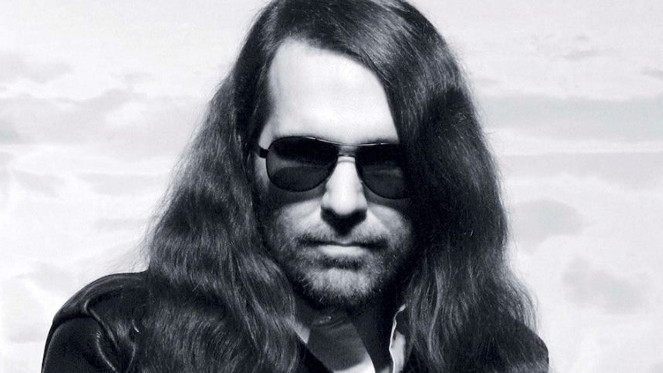 guitar for touring productions of Jesus Christ Superstar and Hair, then went to work in the late '70s for Leber-Krebs Inc., the Manhattan management company whose clients included Aerosmith, Ted Nugent, AC/DC, Def Leppard, the Scorpions, the New York Dolls, and scores of others. In the '80s, O'Neill became a major concert promoter in Japan as well, but returned to the States to start writing and producing full-time.

O'Neill helmed Aerosmith's Classics Live I and Classics Live II albums before beginning a fortuitous relationship with the band Savatage that led to conceptual pieces such as Hall Of The Mountain King, Gutter Ballet, Streets: A Rock Opera and Dead Winter Dead. Producing introduced O'Neill to Jon Oliva, Bob Kinkel and Al Pitrelli, as well as reconnecting him with legendary studio engineer Dave Wittman, who all became key original collaborators in O'Neill's grand vision - Trans-Siberian Orchestra.
"My original concept was that we were going to do six rock operas, a trilogy about Christmas and maybe one or two regular albums."
"I wanted to take the very best of all the forms of music I grew up on and merge them into a new style," O'Neill says. "Basically I was building on the work of everybody I worshiped: the rock opera parts from bands like the Who; the marriage of classical and rock from bands like Emerson, Lake & Palmer and Queen; the over-the-top light show from bands like Pink Floyd... I always wanted to do a full rock opera with a full progressive band and at least 18 lead singers."
Trans-Siberian Orchestra
Toyota Center
1510 Polk St. Houston, TX
Directions
Friday 12/21/2018 3:30 PM & 8:00 PM
view tickets
O'Neill took the idea to Atlantic Records which, to his surprise, went for it and financed the creation of Romanov, which was initially to be TSO's first release. "We were very fortunate," he says. "It was one of the only labels left that still did an 'old school' kind of artist development. My original concept was that we were going to do six rock operas, a trilogy about Christmas and maybe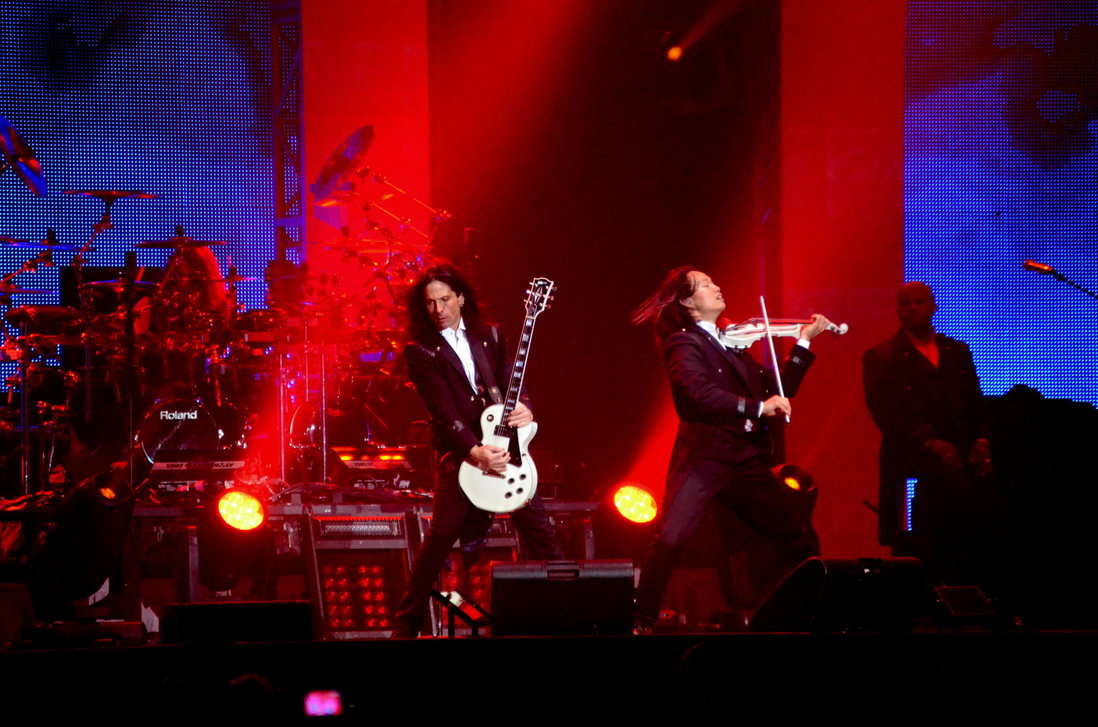 one or two regular albums."
However, when Romanov got temporarily put on the back burner, the first installment of the Christmas trilogy, Christmas Eve and Other Stories became TSO's debut album. Fueled by the socially conscious single "Christmas Eve/Sarajevo 12/24," the album was certified double platinum. More platinum certifications followed with 1998's The Christmas Attic, and the final installment of the Christmas trilogy, The Lost Christmas Eve in 2004. In the midst of completing the trilogy, TSO released their first non-holiday rock opera, the gold certified Beethoven's Last Night.
But TSO really cemented its following in concert. The group hit the road in 1999, beginning an annual November-December extravaganza that O'Neill takes pride in being, "as over the top as we can make it. We have, two stages --with pyro, light and lasers-- on both sides of the arena, as well as in the crowd and the best sound we can find... There's no second-class seats at a Trans-Siberian Orchestra show. I want people to walk out of our shows speechless and still not believing what they have seen was possible."
TSO's latest album, Night Castle, released in October of 2009 debuted at #5 and was certified gold by year's end. A sweeping two-discs of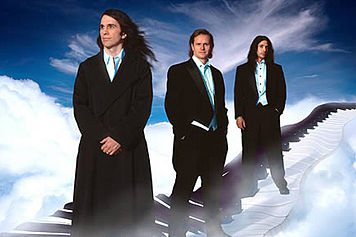 genre-bending epics, Night Castle is an affecting story that takes the listener around the world, through time and to points beyond. O'Neill and company will eventually give Night Castle its due in a live setting just as they have Beethoven's Last Night in spring '10 with a new hybrid form of concert they called "Rock Theatre"-- just one of many multi-media avenues TSO will be exploring in the near future...
"We spend a lot of time planning," O'Neill confesses with a laugh, "and people are always telling me, 'Paul, stop writing and start recording!' It's working out great, though. I feel lucky that it's gone this long and that we get to do what we love for a living. The arts have incredible power, and with that comes incredible responsibility. Someone once said that if you want to change the world, don't become a politician -- write a book, write a great song. I believe in that, and that's what Trans-Siberian Orchestra is about."
"I've always believed that music has the power to transport and transform," O'Neill explained. "The original concept of Trans-Siberian Orchestra was how to make music have the most emotional impact. We always try to write melodies that are so infectious they don't need lyrics and lyrics so poetic that they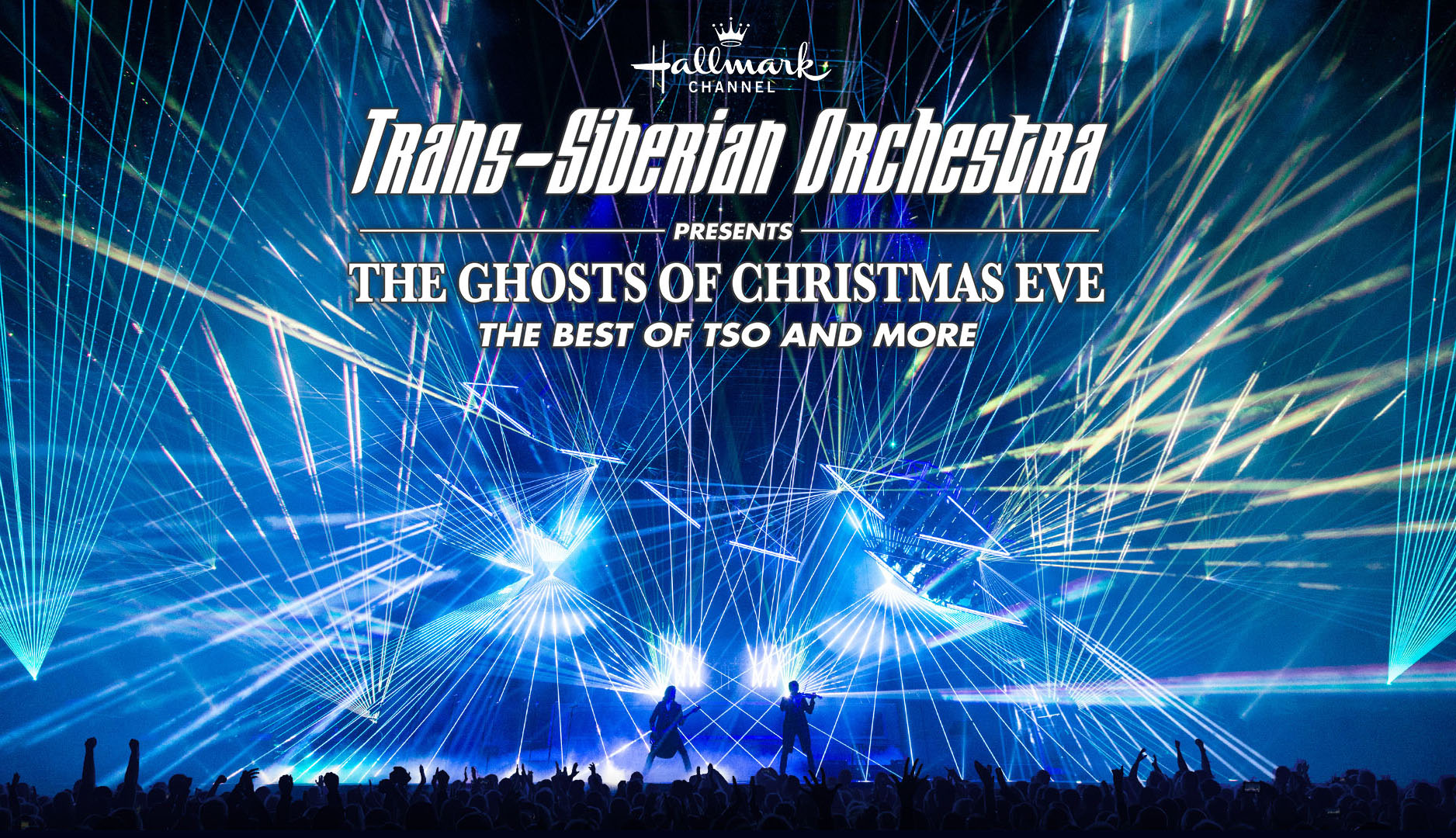 don't need a melody, but when you combine the two together they create an alloy where the sum of the parts is greater than the whole. Once those songs are woven together into a tapestry they create a story which gives each song a third dimension."
"That was so much in the spirit of Trans-Siberian Orchestra," O'Neill explains. "This is a group --a constantly morphing group-- of extremely creative and talented individuals who are always trying to raise the bar of where a band can take its audience sonically, visually and emotionally. With that as our core ideal, the possibilities are endless."
Since you are here...
Houston's Weekend Planning Guide is updated on a continuous bias for all in the Greater Houston Area. We haven't put up a paywall or asked anyone to log-in to see our content. We want to keep it that way. We accept advertising, but the revenue from that area is not enough to support us. If everyone who reads our weekend entertainment blog, who likes it and helps to support it, our future would be much more secure. For as little as $1 or more, you can support Houston's Weekend Planning Guide – and it only takes a minute. Thank you.
Houston's Online Weekend Entertainment Guide
December Friday's Listings
Looking for that Friday weekend event and can't find it, try our custom "Google Search"