Moscow Ballet's
Great Russian Nutcracker
@Smart Financial Centre
Saturday 12/29/2018 7:00 PM

Moscow Ballet's Great Russian Nutcracker and annual North American tours evolved out of the 1989-92 "Glasnost Festival" created by theatrical producer Akiva Talmi. The International Glasnost Festival Tours, starting in 1988, featured soloists from the Bolshoi Ballet, Kirov/Mariinsky Ballet, National Ballet of Czechoslovakia and more companies of Russian Federation countries.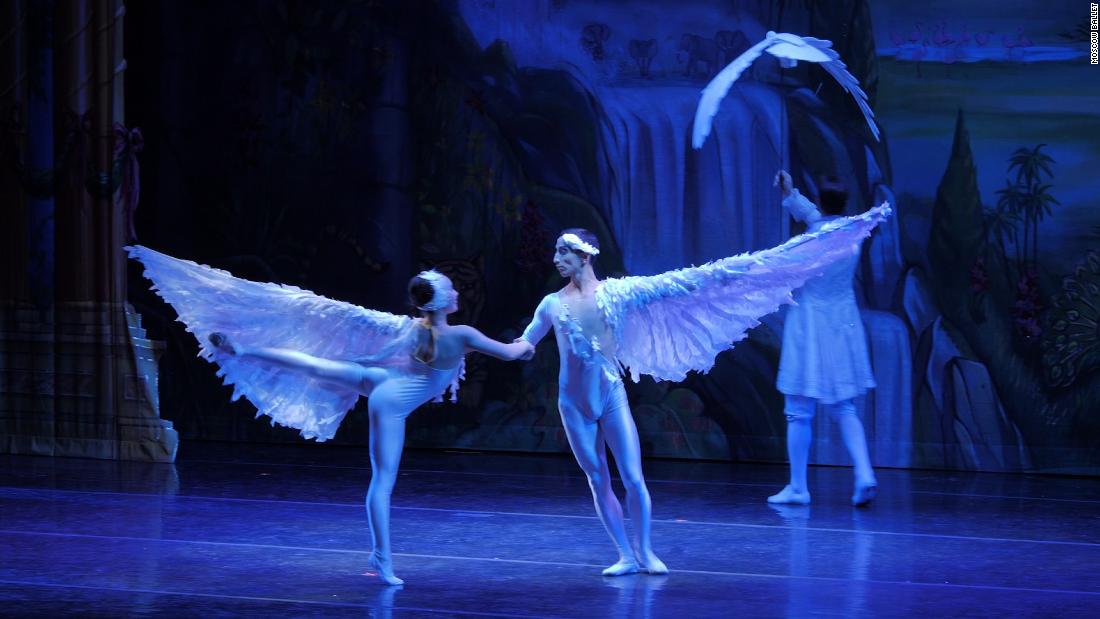 Moscow Ballet's current staging of the Great Russian Nutcracker follows Tchaikovsky's complete Nutcracker Suite score. In Moscow Ballet's story the first act maintains the classic tradition and story line. In the second act, however, Masha a.k.a. Clara and her Prince travel to the Land Of Peace and Harmony instead of visiting the Sugar Plum Fairy, to fit the company's theme of international and cultural unity.
"It is the annual Christmas Eve party at the Staulbaum home. The adults dance exquisitely as presents are given to the children. Uncle Drosselmeyer arrives with a magical Nutcracker for Masha. Her brother Fritz soon becomes jealous of Masha and he races raucously around her, breaking the wondrous toy.
Moscow Ballet's Great Russian Nutcracker
Smart Financial Centre
18111 Lexington Blvd. Sugar Land, TX
Directions
Saturday 12/29/2018 7:00 PM
view tickets

Masha is distraught and buries her face in a pillow until she eventually falls asleep. When she finally lifts her head, all is quiet and the house is empty. Out of the silent shadows the Rat King emerges, followed by a swarm of mice that threaten Masha. Without warning, the blazing red figure of the Nutcracker strides forth to defend her. The fight is fierce and the Nutcracker is wounded! Masha throws a slipper into the fray, knocking the Rat King unconscious. The mice recede into the shadows as their leader is defeated.

Uncle Drosselmeyer appears, and with a wave of his wand the Nutcracker Doll is transformed. In its place, a dashing Prince rises. Masha and her Prince travel to the Snow Forest where they are greeted by Father Christmas, the Snow Queen and her court. They are escorted to the realm of Peace & Harmony. Emissaries from around the world dance for the couple, honoring them. The flowers themselves seem to dance for Masha and the Prince! After the celebration, the couple perform a love duet, and the cheers rebound throughout the "Land of Peace & Harmony."
A Christmas Carol
@Alley Theatre
Hubbard Stage
Now Playing thru December 30, 2018

Houston's seasonal favorite returns! A Christmas Carol - A Ghost Story of Christmas is a family-friendly re-telling of Charles Dickens' classic story, which follows Ebenezer Scrooge's journey with the three ghostly spirits who visit him on Christmas Eve. A Christmas Carol instills a powerful message about redemption and the spirit of the holiday season.
Those who have studied Charles Dickens say this about the British novelist, journalist, editor, illustrator and social commentator who wrote such beloved classic novels as Oliver Twist, Nicholas Nickleby, David Copperfield, A Tale of Two Cities, Great Expectations and of coursed A Christmas Carol.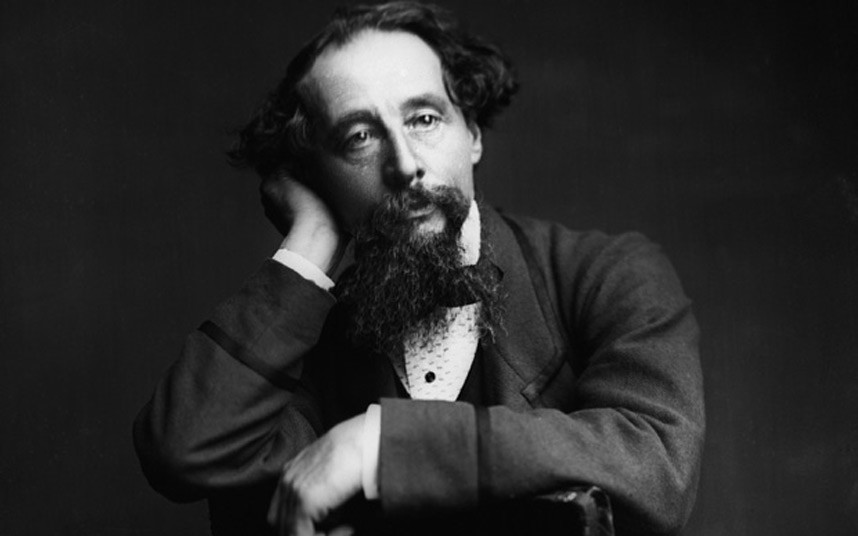 Dickens wrote A Christmas Carol during a period when the British were exploring and re-evaluating past Christmas traditions, including carols and newer customs such as Christmas trees. He was influenced by the experiences of his own youth and by the Christmas stories of other authors including Washington Irving and Douglas Jerrold. Dickens had written three Christmas stories prior to the novella, and was inspired following a visit to the Field Lane Ragged School, one of several establishments for London's street children. The treatment of the poor and the ability of a selfish man to redeem himself by transforming into a more sympathetic character are the key themes of the story. There is discussion among academics as to whether this was a fully secular story, or if it is a Christian allegory.

Last year their was a movie about Dickens, (bio pic) that delved into how A Christmas Carol came about. The plot follows Charles Dickens at the time when he wrote A Christmas Carol, and how Dickens' fictional character Ebenezer Scrooge was influenced by his real-life father, John Dickens.
The film continues telling us two years after the success of Oliver Twist, Charles Dickens is suffering financial hardship from the failure of his last three books. Rejected by his publishers, he sets out to write a new book to restore his finances. Seeing inspiration around London, most notably a rich man's funeral that is largely unattended, he begins writing A Christmas Carol, due in six weeks in order to be published by Christmas. As Charles begins to develop his story, he interacts with the characters he is writing about, most notably Ebenezer Scrooge. Helping Dickens is one of his servants, Tara, an Irish immigrant who is literate and able to provide advice.

While writing his book, Charles is greeted by the arrival of his father, John Dickens, whom Charles views as immature and fiscally irresponsible. Charles' relationship with his family is increasingly strained as he struggles to finish the book in time, as he is unable to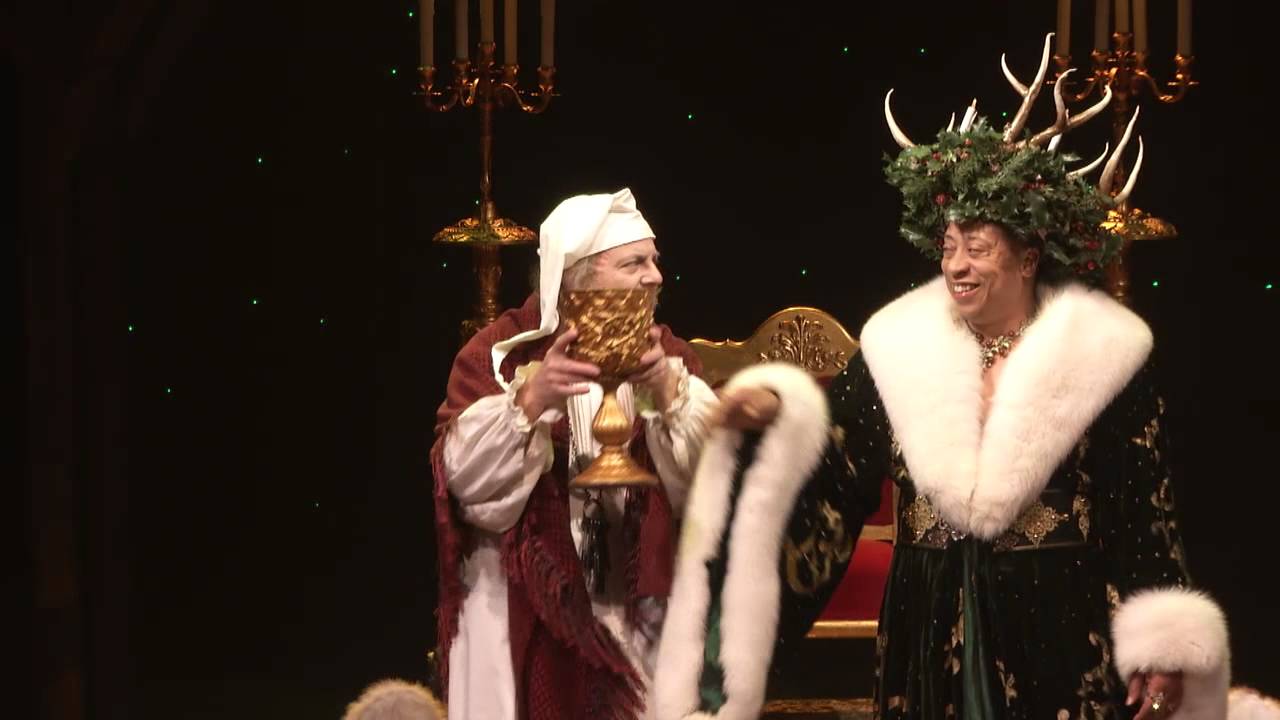 resolve Scrooge's story. Hearing that Charles intends to let Tiny Tim die, Tara suggests a resolution for Scrooge by having him save Tiny Tim instead. Charles rejects her help, and soon sends her away from his house in a fit of rage. Additionally, Charles has a falling out with his father and sends him away upon learning that he has been selling Charles' signature.

It is revealed that much of Charles' animosity towards his father is from his childhood embarrassment of working in a blacking factory after his family was taken to debtor's prison. Returning to the long-abandoned factory, Charles is forced to confront his own insecurities through Scrooge. Charles realizes that his story should be one of redemption, and races home to finish his manuscript. As he leaves to submit it to his illustrator, he encounters Tara, and invites her back. His wife suggests he do the same with his father, who is about to board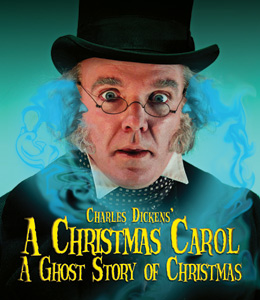 a train to leave London. Reconnecting with his family, Charles submits the manuscript in time for publishing before Christmas. The film ends with the Dickens family celebrating the holidays, while a title text explains the overnight success of A Christmas Carol, and its lasting impact on the Christmas holiday.
Now that you know the background of this holiday classic enjoy the Alley's theatrical version of the Dickens classic this weekend.
A Christmas Carol
Alley Theatre
Hubbard Stage
615 Texas St.
Houston, TX
Directions
November 16th thru December 30, 2018
Performance times and tickets
click here
Houston Ballet Presents
The Nutcracker
@Wortham Center
Brown Theater
Now Playing thru December 29, 2018

Every year this holiday ballet classic comes alive in the Bayou City via the Houston Ballet. But how did this Nutcracker tale begin?
"The Nutcracker and the Mouse King" is a story written in 1816 by German author E. T. A. Hoffmann, the story is about the young Marie Stahlbaum's favorite Christmas toy, a Nutcracker that comes alive and, after defeating the evil Mouse King in battle, whisks her away to a magical kingdom populated by dolls. It was in 1892, Russian composer Pyotr Ilyich Tchaikovsky and choreographers Marius Petipa and Lev Ivanov turned Alexandre Dumas père's adaptation of the story into the ballet The Nutcracker.

Here's how it goes...
Although the original production was not a success, the 20-minute suite that Tchaikovsky extracted from the ballet was. However, the complete Nutcracker has enjoyed enormous popularity since the late 1960s and is now performed by countless ballet companies, primarily during the Christmas season, especially in North America. Major American ballet companies generate around 40% of their annual ticket revenues from these performances of The Nutcracker. The ballet's score has been used in several film adaptations of Hoffmann's story.
The ballet is performed in two acts . . . Act I

It is Christmas Eve. Family and friends have gathered in the parlor to decorate the beauti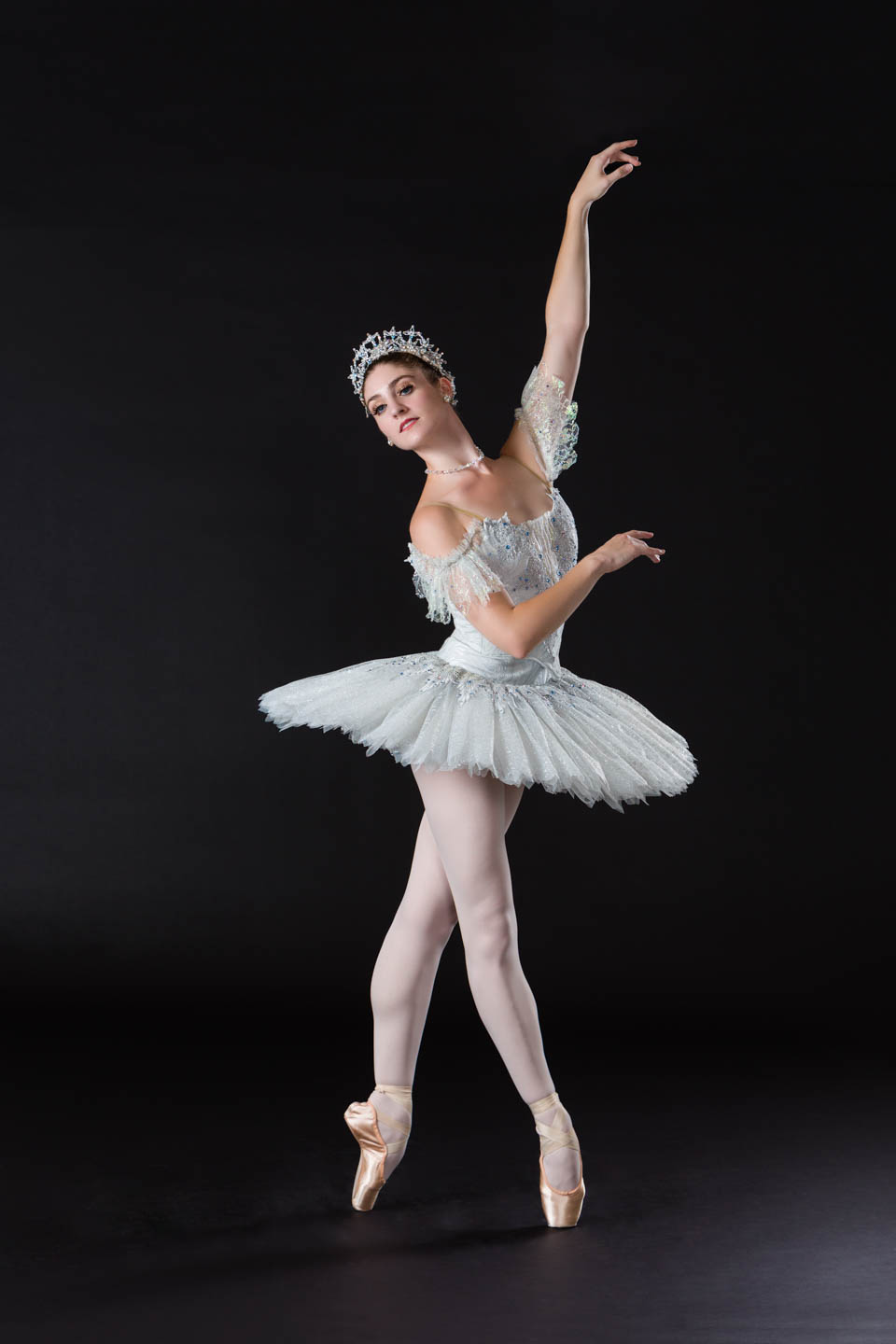 ful Christmas tree in preparation for the party. Once the tree is finished, the children are sent for. They stand in awe of the tree sparkling with candles and decorations.
The party begins. A march is played. Presents are given out to the children. Suddenly, as the owl-topped grandmother clock strikes eight, a mysterious figure enters the room. It is Drosselmeyer, a local councilman, magician, and Clara's godfather. He is also a talented toymaker who has brought with him gifts for the children, including four lifelike dolls who dance to the delight of all. He then has them put away for safekeeping.

During the night, after everyone else has gone to bed, Clara returns to the parlor to check on her beloved nutcracker. As she reaches the little bed, the clock strikes midnight and she look up to see Drosselmeyer perched atop it. Suddenly, mice begin to fill the room and the Christmas tree begins to grow to dizzying heights. The nutcracker also grows to life size. Clara finds herself during a battle between an army of gingerbread soldiers and the mice, led by their king. They begin to eat the soldiers.
The nutcracker appears to lead the soldiers, who are joined by tin ones and dolls who serve as doctors to carry away the wounded. As the Mouse King advances on the still-wounded nutcracker, Clara throws her slipper at him, distracting him long enough for the nutcracker to stab him.
The mice retreat and the nutcracker is transformed into a handsome Prince. He leads Clara through the moonlit night to a pine forest in which the snowflakes dance around them, beckoning them on to his kingdom as the first act e
Act II The Land of Sweets
Clara and the Prince travel to the beautiful Land of Sweets, ruled by the Sugar Plum Fairy in the Prince's place until his return. He recounts for her how he had been saved from the Mouse King by Clara and transformed back into himself.
In honor of the young heroine, a celebration of sweets from around the world is produced: chocolate from Spain, coffee from Arabia, tea from China, and candy canes from Russia all dance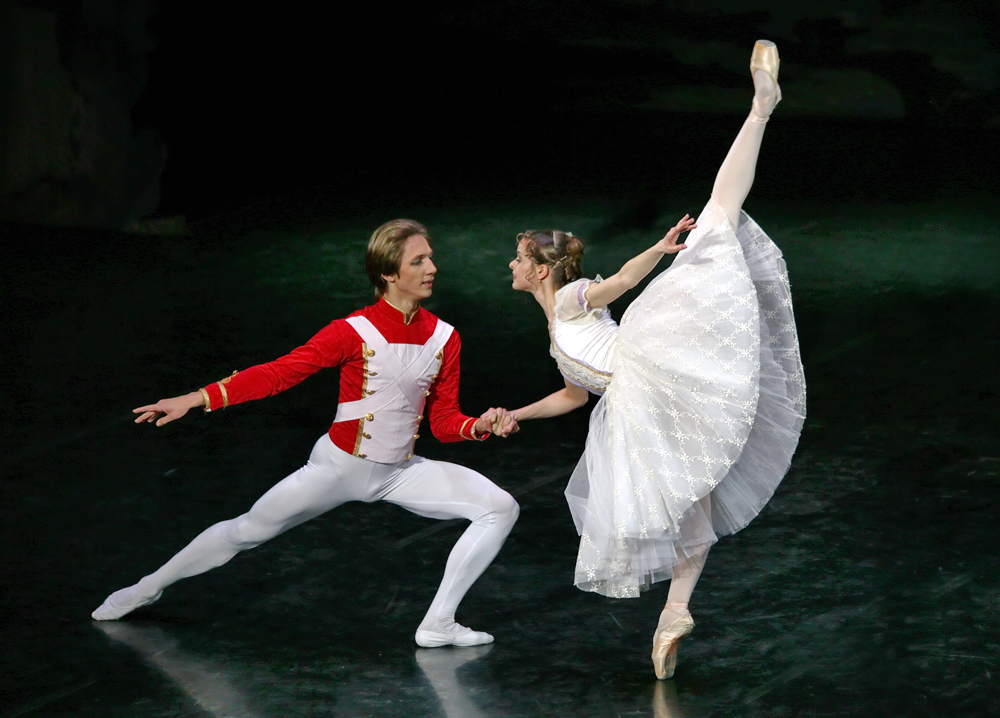 for their amusement; Danish shepherdesses perform on their flutes; Mother Ginger has her children, the Polichinelles, emerge from under her enormous hoop skirt to dance; a string of beautiful flowers perform a waltz. To conclude the night, the Sugar Plum Fairy and her Cavalier perform a dance.
A final waltz is performed by all the sweets, after which the Sugar Plum Fairy ushers Clara and the Prince down from their throne. He bows to her, she kisses Clara goodbye, and leads them to a reindeer drawn sleigh. It takes off as they wave goodbye to all the subjects who wave back.
In the original libretto, the ballet's apotheosis "represents a large beehive with flying bees, closely guarding their riches". Just like Swan Lake, there have been various alternative endings created in productions subsequent to the original.
Everyone enjoys this Houston holiday ballet classic performed by Houston's Ballet presented by Methodist hospital.
Since you are here...
Houston's Weekend Planning Guide is updated on a continuous bias for all in the Greater Houston Area. We haven't put up a paywall or asked anyone to log-in to see our content. We want to keep it that way. We accept advertising, but the revenue from that area is not enough to support us. If everyone who reads our weekend entertainment blog, who likes it and helps to support it, our future would be much more secure. For as little as $1 or more, you can support Houston's Weekend Planning Guide – and it only takes a minute. Thank you.
Houston's Online Weekend Entertainment Guide
Looking for that Saturday weekend event and can't find it
try our custom "Google Search"