Houston's Online Weekend Entertainment Guide
Our Weekend Entertainment Picks for Weekend Saturdays
Saturday, December 30th, 2017
Matt Hammon & Tody Castillo
@White Oak Music Hall
Saturday 12/30/2017 7:00 PM
"All those years I was working as a journeyman musician I was amassing volumes of my own material, much of it directly influenced by whom I was working with at the time", recalls Hammon, who, at 43 years of age, has settled on his 10 favorite from his catalog of songs and recorded them anew for his debut effort entitled "Silver Suitcase". «Some of them are ancient to me as if I was covering them. Others are so new they have never been performed live. It's a sort of anthology, I guess, in a very legitimate sense of the word", Matt Hammon said recently. Hammon along with Tody Castillo will be in America's Space City Saturday, December 30 at White Oak Music Hall.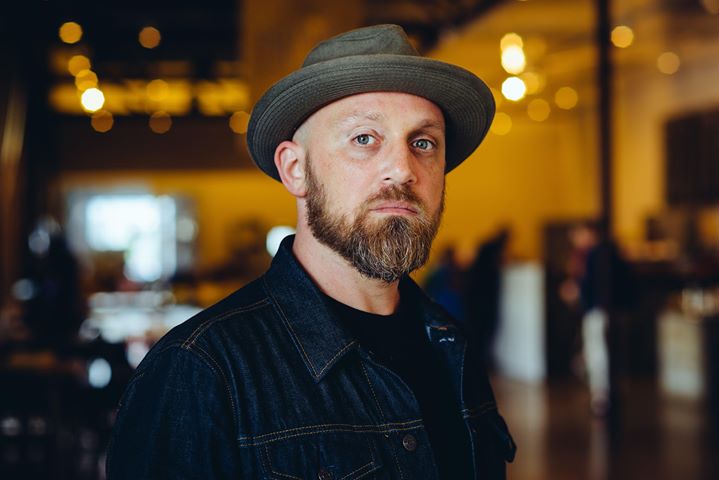 While growing up in Spring Branch, Hammon started his musical journey at 15 when he learned to play drums and guitar. Not too long after that, he was a founding member of the legendary emo band, Mineral. The Sunny Day Real Estate/Dinosaur Jr hybrid actually started in Houston in 1994 before they relocated to Austin. Hammon's stint was short, lasting only a couple of months before he was replaced by Gabriel Wiley, writes Houston Press.com.

A singer and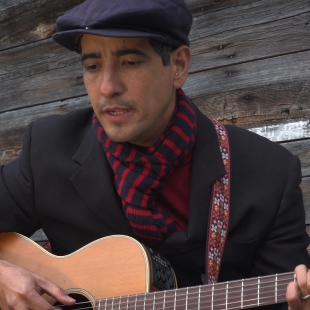 songwriter who got his start in Houston, TX, Tody Castillo soon found himself honing his skills and refining his brand of country, rock, and folk in the more competitive and fickle scene in New York City. Drawing comparisons to such names as Jeff Tweedy and Ryan Adams, Castillo released his first album, Tody Castillo, in 2005.

Castillo will be opening for Hammon at the White Oak Music Hall.
Matt Hammon & Tody Castillo
White Oak Music Hall
2915 N Main St.
Houston, TX
Directions
Saturday 12/30/2017 7:00 PM
view tickets
The Homeless Chronicles are the go to pages for service organizations to obtain information as to what is happening in the community (news) to help homeless individuals and families. The blog is also designed to meet the needs of every homeless person with information they can use to help them back to self-sufficiency.[Click here for more]
A Christmas Carol
@Alley Theatre
Hubbard Stage
Now Playing through December 30th, 2017


Dickens wrote A Christmas Carol at a time when the British were examining and exploring Christmas traditions from the past, such as carols, as well as new customs such as Christmas trees. He was influenced by experiences from his own past, and from the Christmas stories of other authors, including Washington Irving and Douglas Jerrold. Dickens had written three Christmas stories prior to the novella, and was inspired to write the story following a visit to the Field Lane Ragged school, one of several establishments for London's half-starved, illiterate street children. The treatment of the poor and the ability of a self-interested man redeeming himself by transforming into a more sympathetic character are the key themes of the story. There is discussion among academics as to whether this was a fully secular story, or if it is a Christian allegory.
The story was published in 1844 with Dickens eventually being acknowledged as an influencer on our modern Western observance of Christmas which has inspired several aspects of Christmas, such as family gatherings, seasonal food and drink, dancing, games and a festive generosity of spirit.
This is a classic Houston seasonal theater event.
A Christmas Carol
Alley Theatre
Hubbard Stage
615 Texas Ave Houston, TX
Directions
Showtimes and Tickets
Click Here
Big Freedia
@White Oak Music Hall
Downstairs
Saturday 1/6/2018 8:00 PM

New Orleans rapper Big Freedia, is known as the ambassador of New Orleans Bounce music. A vibrant twist on hip-hop, Bounce music is characterized by call-and-response lyrics over rapid-fire beats and booty-shaking.
After running the New Orleans club scene for over two decades, Big Freedia is bringing the Bounce movement to a world-wide stage with her hit reality show, Big Freedia Bounces Back on Fuse. The weekly docu-series, now in its sixth season, follows the life of a gay choirboy turned Bounce rapper and remains the highest rated original series on the network.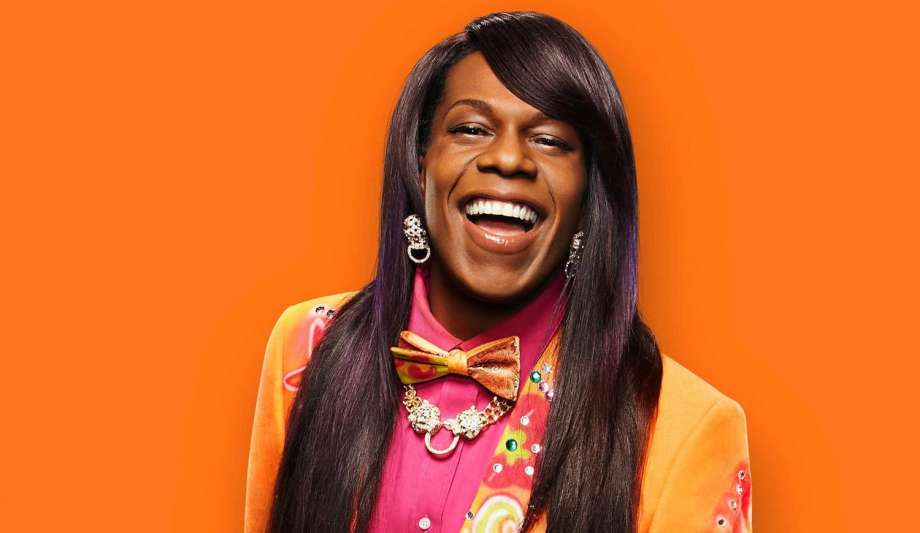 In 2015, Freedia collaborated with Beyonce on the Grammy-nominated single, "Formation." A collaboration with pop-vocalist Sia for "Eye of the Needle" was released in 2015 as part of the Adult Swim Series and Big Freedia's single "I Heard" was released in February. Freedia's first LP, "Just Be Free" was named one of the 'best electronic releases of 2014' by Rolling Stone and was critically acclaimed in outlets such as Pitchfork.com, SPIN.COM, USA Today, and consequenceofsound.com.
She and her shake team are a festival favorite, often known to steal
the show at Outside Lands,
Fun Fun Fun Fest, and Bumbershoot.

Big Freedia maintains a rigorous tour schedule which features her legendary shake team and Bounce dance moves like "the twerk" (popularized by Miley Cyrus in 2013), "the shake" "the wiggle," "the bend ova," the "hands on the ground," to name just a few. She and her shake team are a festival favorite, often known to steal the show at Outside Lands, Fun Fun Fun Fest, and Bumbershoot.

In 2015, Big Freedia penned her first memoir, Big Freedia: God Save the Queen Diva! on Gallery Books/Simon & Schuster. The book was hailed in the press by outlets from Rolling Stone and Pitchfork to Out and Bust.

In 2012, Big Freedia made her television network debut on Jimmy Kimmel Live! She has also appeared on Last Call with Carson Daly, Watch What Happens Live, NPR's All Things Considered, NPR's Marketplace, Totally Biased with W. Kamau Bell and The Real. Her TV show received the GLAAD Media Award in 2014 and was nominated again for the award again in 2015.
Big Freedia's sophomore album will be released in 2017.
Big Freedia
White Oak Music Hall
Downstairs
2915 N Main St.
Houston, TX
Directions
Saturday 1/6/2018 8:00 PM
view tickets
Looking for that Saturday weekend event and can't find it
try our custom "Google Search"