Mannheim Steamroller Christmas
@Smart Financial Center
Sunday 12/30/2018 7:30 PM
This amazing holiday music journey started with Louis Davis, Jr, know as just "Chip" by everyone. It was he who created the Mannheim Steamroller Christmas some 25-years-ago.
"I remember when I created Mannheim Steamroller Christmas," Davis says of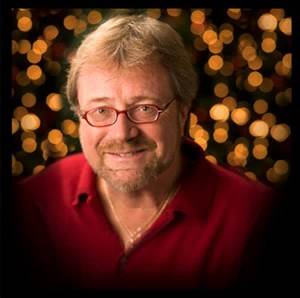 his landmark 1984 album. "I took it around to all the major buyers and distributors. Back in those days, there were about 20 or 30 independent distributors and hundreds of retail stores and chains. There were a lot places to go and sell. I remember taking it out and showing it off and playing it for people, and the first thing out of their mouths was: 'This is a Christmas record; that'll never work!'
That across-the-board skepticism only fueled Davis' determination. "For me, it was like, 'OK, tell me something else I can't do…' And today, with 9 million copies sold of that one record, we can look back and say: 'Well, we were right – you can successfully market Christmas music.'"

When it comes to the music he has created and the massive audience he has built behind Mannheim Steamroller, Davis has rarely been wrong. From his unlikely base of operations in Omaha, Nebraska, Davis has sold over 40 million records – 27 million in the Christmas genre– making the group one of the top 50 biggest selling musical artists of all time and THE biggest selling Christmas artist of all time. He's produced hundreds of sold-out Mannheim Steamroller concerts around the world, and his American Gramaphone record label stands as one of the most successful independent music franchises in history.
The success of Mannheim Steamroller and American Gramaphone is testament to what can happen when widespread "word-of-mouth enthusiasm" collid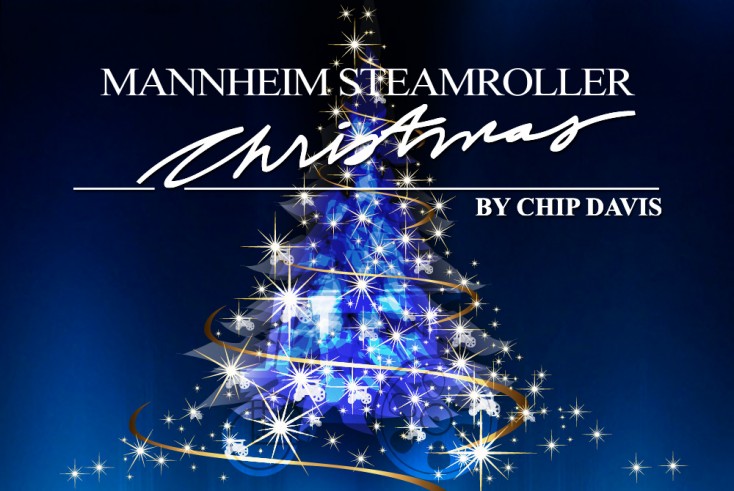 es with a deliberate series of innovative marketing techniques. Davis' fan base is so immense, he consistently hits the platinum sales level by leveraging his own marketing company, a label distributed by Universal Music, and savvy website selling not only music but Mannheim Steamroller-branded products.
Born in Sylvania, Ohio as Louis Davis, Jr., he was nicknamed Chip and the name stuck. Chip came from a musical family, and learned piano from his grandmother. Davis' father was a high school music teacher, while his mother performed with Phil Spitalny's All Girl Orchestra. By the time he graduated from the University of Michigan he was prolific classical musician, trained to mastery in bassoon and percussion.
After a stretch as a music teacher himself, Davis worked as a jingle writer for a thriving Omaha, Nebraska advertising agency. While there, he and one of the agency's ad execs, Bill Fries, dreamed up a fictional truck driver named CW McCall for a series of commercials for The Old Home Bread company.
The television commercials were so popular that stations began fielding requests from listeners. Eventually, the Nashville A&R community came calling and Davis and Fries negotiated a record deal to produce recordings for under the name of CW McCall. One of the songs, a single called "Convoy" blew open the popular CB radio craze of 1975. Within two months, 10 million record buyers were singing along and two years later Kris Kristofferson starred in the hit movie by the same name.
With the money he made from the record and the film, Davis left the jingle writing business and recorded an album called Fresh Aire, which he dubbed "18th Century Classical Rock". Though Davis was literally a one-man-band at that point, he released that first album under the name Mannheim Steamroller (based on a musical term meaning "crescendo").
However, Davis did not anticipate complete and total rejection from the established record industry—but that's what he found. "As I have said, everyone passed on it," said Davis, "so, I figured out how to distribute and sell it myself." The first step: to start his own record label, named American Gramaphone.
The next few years meted out lesson after lesson about business, marketing and artistic integrity. Not able to break into traditional music stores, Mannheim Steamroller snuck in through the side door—by becoming the recording artist of choice for hi-fi equipment dealers. Says Davis: "Showroom customers would say,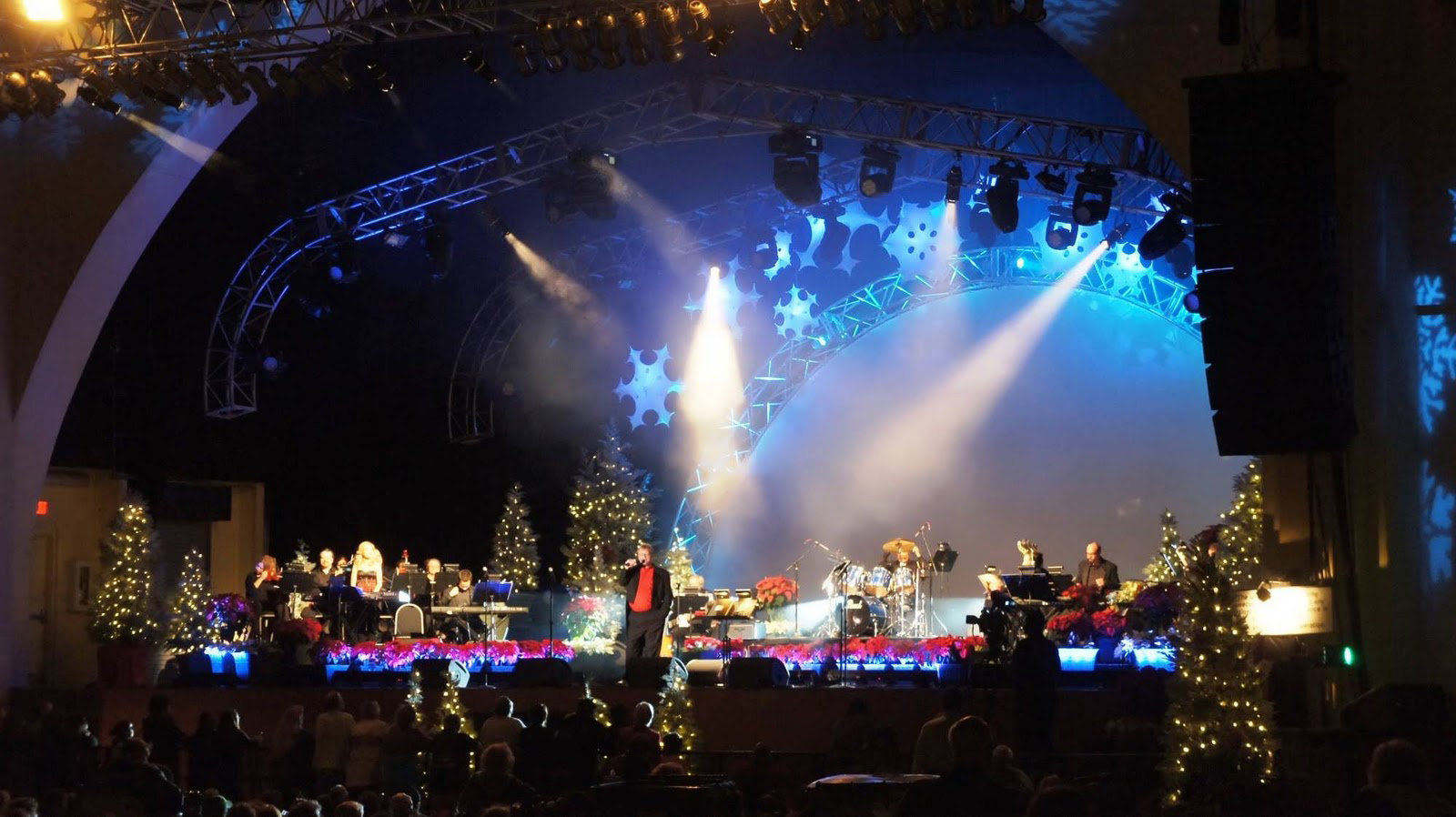 'I like this stereo system, but I really love the record you're playing. Who is that?'" Before long Mannheim Steamroller's Fresh Aire titles were among the best selling independent releases in the U.S. and Europe. Finally, after selling millions and winning a Grammy Award for his Fresh Aire 7, Davis had earned the respect of the music business; today he is largely credited with helping to create the popular "New Age" genre.
In 1984, Davis decided to create a Christmas album. That's when everything exploded. During that period, Christmas music wasn't popular. It was generally the last stop for an artist before the end of a career, it was most often overtly religious, and it typically did not sell well.
"I came at it differently," says Davis and soon Mannheim Steamroller Christmas hit Top 40 radio led by its modernized, electronic version of "Deck The Halls," and five million copies flew off the shelves. Davis assembled a bunch of his friends–classically trained (but rock loving) musicians, and took to the road for Mannheim's very first Christmas tour. This year marks the 25th Anniversary of the Mannheim Steamroller annual tour – which continues to be ranked as one of the best selling tours in the entire music business each year.
Mannheim Steamroller has long since crossed over into the traditional record media and retail outlets, and continues to be a favorite choice for radio shows throughout the world. Radio personalities such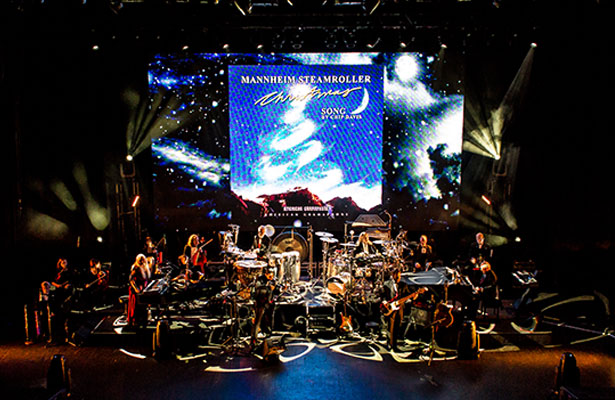 as Delilah, Jim Bohannon, and the enormously popular Rush Limbaugh, have long been fans. Limbaugh is credited with introducing a large audience to the various Steamroller Christmas albums. Says Davis: "Rush Limbaugh started playing us on his show in December about 15 years ago. One time, I sent him an advance copy of a new Christmas album and he played one of our Christmas recordings in August. So, yeah, I guess you could say he is a fan."
Since the groundbreaking success of Mannheim Steamroller Christmas, the band has released 16 more Christmas albums and compilations, including the popular Christmas Song, which features guest appearances by Johnny Mathis, Olivia Newton-John, and jazz legend Paul Winter, as well as 2008's Christmasville featuring the music of How The Grinch Stole Christmas.
Last holiday season, Davis commemorated the anniversary of his first holiday album by releasing Mannheim Steamroller Christmas – 25th Anniversary Collection, a two CD set featuring 25 of the group's famous holiday classics. Spanning the group's entire Christmas catalog, the album includes "Joy To The World," "The First Noel," "Winter Wonderland" as well as "The Christmas Song" featuring guest vocalist Johnny Mathis. Other guest performers include Paul Winter, The Cambridge Singers and members of The Chicago Symphony and The Omaha Symphony. The Christmas Music of Mannheim Steamroller by Chip Davis also toured over 70 cities.
Mannheim Steamroller Christmas
Smart Financial Center
18111 Lexington Blvd.
Sugar Land, TX
Directions
Sunday 12/30/2018 7:30 PM
view tickets
Budweiser Beermaster Tour
Budweiser Brewery Experience

The Houston brewery offers an immersive experience, perfect for visitors of all ages. From the advanced brewing technology to the history displays, you will gain a better understanding of the historical significance of one of America's oldest brewers.
Opened in 1966, the Houston Brewery has quickly become one of our "greenest" breweries. The brewery gets some of its energy from landfill gas that is piped in six miles from the nearby McCarty Landfill. On average, the brewery sources approximately 30 percent of its energy needs from alternative energy. The brewery's energy efficiency and conservation efforts also include an on-site bio-energy recovery system (BERS), where brewery wastewater can be recycled adding to our water conservation efforts.

Budweiser Beermaster Tour
Budweiser Brewery Experience
775 Gellhorn Dr.
Houston, TX
Directions
Every Weekend
view tickets
Since you are here...
Houston's Weekend Planning Guide is updated on a continuous bias for all in the Greater Houston Area. We haven't put up a paywall or asked anyone to log-in to see our content. We want to keep it that way. We accept advertising, but the revenue from that area is not enough to support us. If everyone who reads our weekend entertainment blog, who likes it and helps to support it, our future would be much more secure. For as little as $1 or more, you can support Houston's Weekend Planning Guide – and it only takes a minute. Thank you.
Houston's Online Weekend Planning Entertainment Guide
Tickets provided by Ticket liquidators.com
Looking for that Sunday weekend event and can't find it try our custom "Google Search"