Our February Friday Weekend Picks
Tanya Tucker
@Stampede Houston

West Texas native Tanya Tucker makes her way to the Bayou City this weekend (February 8th, 2019). Tucker has been entertaining us since she was 13-years old when she gained country hit attention with "Delta Dawn".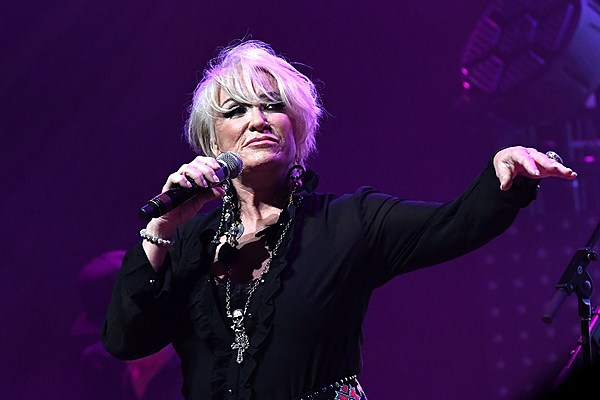 Tucker became one ofa few child performers to mature into adulthood without losing her audience, and during the course of her career, she notched a streak of top-10 and top-40 hits. She has had several successful albums, several Country Music Association award nominations, and hit songs such as 1973's "What's Your Mama's Name?" and "Blood Red and Goin' Down", 1975's "Lizzie and the Rainman", and 1988's "Strong Enough to Bend".

Tucker's style and music in the 70's was considered in the country music business as "Outlaw" brand. Tucker is one of the few and best-known female country singers to be classified as an "Outlaw" in the Outlaw country movement, which was most popular in the late 1970s. As Tucker matured by the end of the 1970s, her Outlaw image grew. Like the other Outlaw artists in the business at the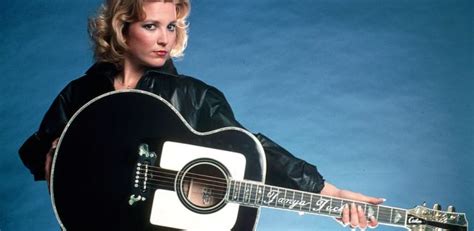 time (Johnny Cash, Willie Nelson, Kris Kristofferson, Waylon Jennings, Jessi Colter, Emmylou Harris, David Allan Coe, Hank Williams Jr.), Tucker was able to combine qualities of country and rock music into her voice to make the Outlaw sound that was popular at the time. These qualities could be heard on some of her biggest hits at the time, including 1978's "Texas (When I Die)". Tucker also had a spirit of independence, which was another Outlaw quality. She ranked number nine on CMT's Dozen Greatest Outlaws, the only woman to appear on that list.
As the 1980s progressed, Tucker continued to add the Outlaw qualities to her hits. At the beginning of the 1990s, Tucker was still identified as an Outlaw. Today, Tucker continues to be recognized as one, regularly attending Outlaw events among regular shows. Gretchen Wilson made reference to Tucker in her 2004 hit song "Redneck Woman", and Tucker appears briefly in the video of the song, showing Tucker with other Outlaws.

TV Overnmind.com recently outlined Tucker five best songs of all-time. Delta Dawn they say is her fan's favorite as number one, "This is the song that helped her career to take off when she was younger, and to think that she'd seen Bette Midler sing it first before going out to do her own version of it is kind of interesting. Tanya has been one of the best country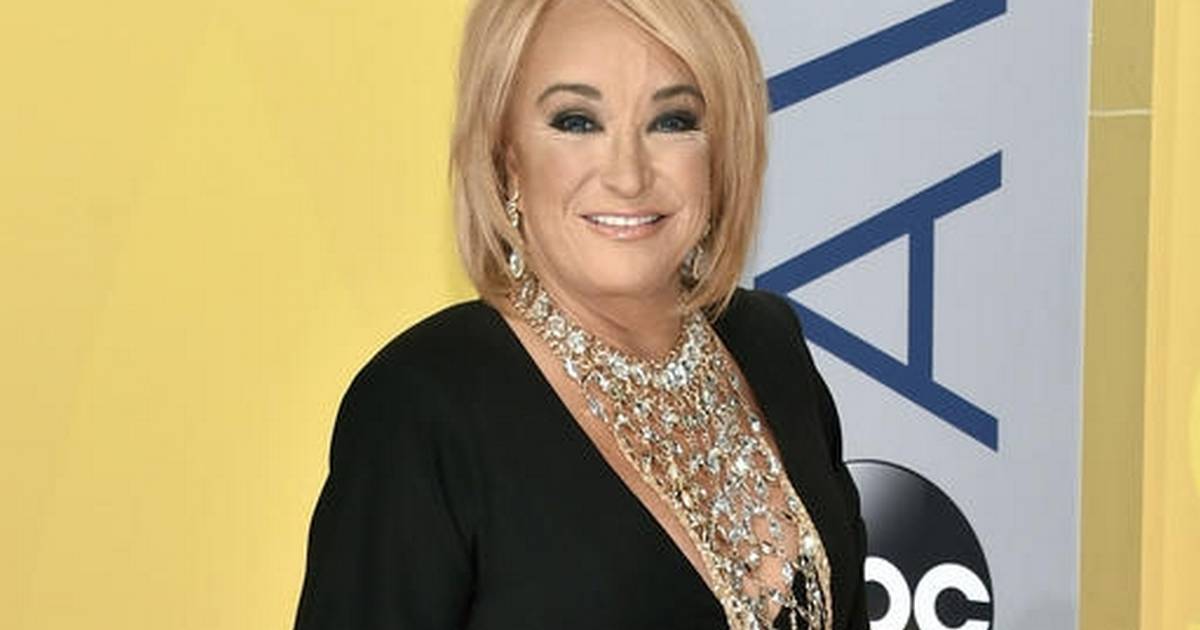 singers of her time and despite the minor setbacks in her career she's been one of those that hasn't really suffered from the bad press or her own decisions thanks to the fact that she made it good before things went south for a little bit. At this point however there's not a lot that can tarnish her legend any longer."
PBS Kids
@Revention Music Center
Bayou Place

A few weeks ago, it was Sesame Street Live at NRG that attracted kids and their parents throughout Houston to see Elmo and his friends have weekend fun. This weekend it's PBS KIDS Live! Really BIG tiny Adventure is the story of Dot, Dee, & Del at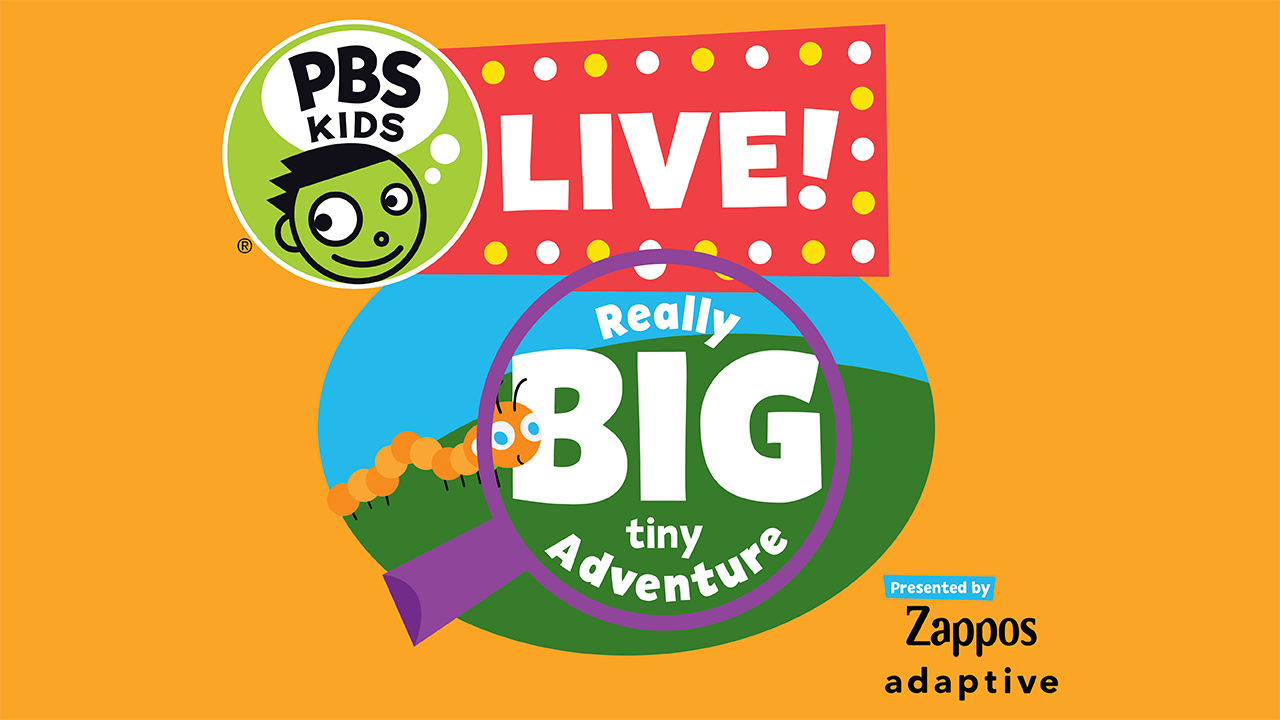 Revention Music Center in downtown Houston.
PBS KIDS Live! Really BIG tiny Adventure follows the story of three kids crossing their backyard to attend a friend's birthday party. It becomes an unexpected adventure when the group gets shrunk to the size of grasshoppers. Will they solve all the big, tiny challenges and grow full-size in time for the birthday fun? Audiences will find out in PBS KIDS Live! Really BIG tiny Adventure. The U.S. tour kicked off in Westbury, New York last month and will head to more than 100 cities.
PBS KIDS collaborated with Gershwin Entertainment Corporation to produce the PBS KIDS Live! Really BIG tiny Adventure.

"We're always seeking ways to engage children through new venues for learning and are thrilled to announce a live tour performance that will do just that," said Dawn Ciccone, Vice President, Brand Licensing, PBS. "The PBS KIDS Live! Really BIG tiny Adventure will offer a new way to extend PBS KIDS' educational goals, creating a live multimedia experience that takes children and their families on an exciting journey together."
As the presenting sponsor of the PBS KIDS Live! Really BIG tiny Adventure, Zappos Adaptive, an inclusive shopping experience on Zappos.com, will be providing sensory-friendly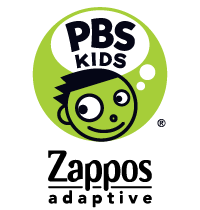 kits to enhance the experience for audience members. As the sole retail partner, Zappos will be hosting official merchandise through an online retail destination, including an assortment of new adaptive apparel.
PBS KIDS has teamed up with Biba, the pioneer of the smart playground movement, to build an augmented reality app that transforms the theatre lobby into an immersive PBS KIDS world, giving families the opportunity to play and explore together. With the app, parents take the helm and guide their children through an interactive social scavenger hunt in search of the key to a virtual bug garden. The experience combines imagination, collaboration and technology to promote healthy play that can be extended to any local playground after the show.

PBS KIDS collaborated with Gershwin Entertainment Corporation to produce the PBS KIDS Live! Really BIG tiny Adventure. Gershwin Entertainment has developed and produced successful theatrical productions, concerts and tours for numerous iconic brands. Current North American tours include A Charlie Brown Christmas, Rudolph the Red Nosed Reindeer and Million Dollar Quartet. The stage show is written and directed by Marshall Pailet.
Banda MS
@Smart Financial Center
Friday 2/22/2019 8:30 PM
Saturday 2/23/2019 8:00 PM

The creation of brothers Sergio and Alberto Lizárraga, Banda Sinaloense MS de Sergio Lizárraga, also known as Banda MS, make their way to Smart Financial Center this weekend in Sugarland.
If you are not familiar with the popularity of Banda. Banda is a style of Mexican music, mainly an ensemble of wind instruments along with mostly brass and percussion.
Bandas play a wide variety of songs, including rancheras, corridos, cumbias, baladas, and boleros.

The history of banda music in Mexico dates from the middle of the 19th century with the arrival of piston metal instruments, when the communities tried to imitate the military bands. The first bands were formed in Southern and Central Mexico. In each village of the different territories there are certain types of wind bands, whether traditional, private or municipal.
Banda music was established in the 1880s in the state of Sinaloa, Mexico, when it exploded into popularity in the 1890s throughout Mexico. Its roots come from the overlapping of Mexican music with German polka music. At the time, many German Mexicans lived in the states of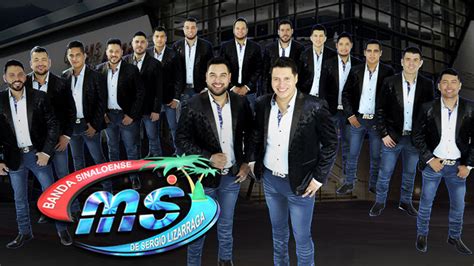 Sinaloa, Chihuahua, Jalisco and Nuevo León. This greatly influenced northern Mexican music. Immigrants from northern Mexico brought the music to the United States. Initially popular in the southwest United States, primarily in Texas, California and Arizona, banda has followed the movement of Mexican immigrants to the Midwest United States and the rest of the country. Mexicans who encountered Latin-based Jazz of Chicanos or Mexicans born and raised in the United States adopted jazz-like sounds in banda to further enrich the music type.
Throughout the 20th century, Banda music was traditionally confined to the states of Sinaloa, Jalisco and Zacatecas, whereas Mariachi and other Regional Mexican genres enjoyed more popularity in the rest of the country. However, in the 1990s Banda music started to become popular throughout the country, eventually becoming the dominant Regional Mexican genre in the XXI century.
Banda MS debuted in 2004 with their album "No Podrás". Their album Qué Bendición reached number one on the Billboard Latin albums chart in the United States.
Quack
@Alley Theatre
Neuhaus Stage
Now playing through March 10th, 2019

The play was developed during the 2018 Alley All New Festival.

Quack is a story about how a Dr Phil like character is caught up into scandal which leads to creditability problems for this celebrity doctor. Alley Theatre describes it this way, millions of women across America rely on Dr. Irving Baer and his daytime talk show to help them lose weight, manifest their destinies, and take their health into their own hands. Then, a take-down piece of journalism goes viral, leaving his career hanging in the balance, his marriage on the rocks, and his carefully maintained public persona in peril. In the frenzy of crisis management that follows, one thing becomes clear…if Irving Baer is going to fall from grace, he's bringing everyone else with him. Eliza Clark's hilarious new comedy exposes the shaky foundations of the wellness industry, the fleeting nature of 21st century fame, and the relationship between the powerful men who dole out advice and the women who are supposed to receive it with a smile.
The playwright, Eliza Clark when interviewed by the Alley Theatre's Elizabeth Frankel explained the process of how she captured the creation of Dr. Irving Baer, "There's something sneaky going on in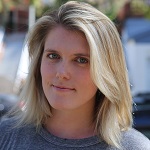 the play. You're focused on the protagonist, who is this dynamic man, but the women that surround him make it possible for him to exist. He is that quintessential self-proclaimed "feminist man"— "male ally" or whatever—who doesn't adhere to any of the values of feminism or of being an ally. But he's at the center, because he's held up by all the women who are his supporting cast. I feel like it mirrors the way the world works."
"The development process for this play has been the most rigorous that I've ever had. I think the play is in the best shape of any play I've ever written because of that. Center Theatre Group decided to do the play, and the Alley decided to do the play, before I knew I was going to have two more workshops. So, I was able to know going into that development that I was working toward a production—toward two productions.
I was able to really focus on what is the experience of the audience going to be. When I started the rehearsal process, I was in a much better place with the play— I knew what the play was. And while I was still trimming and shaping during the rehearsal process and we found cool things—and I'm sure we're gonna find amazingly new and cool things at the Alley—the play itself, what the play is at its core, exists because I had those development workshops."

"Dr. Baer is complicated. He's a narcissist but he has done some amazing things. The people that work for him really admire him. And I think people—especially women—have had the experience of working for a person that they really admired who at some point became problematic for them. The play is also about mentorship and the weird, tricky relationship between a mentor and a mentee—particularly an older man and a younger woman. Which is a weird—it's weird. It's a weird relationship. And, y'know, you love, and admire, and respect the mentor, but they also take advantage of you, and they see you as beneath them, and what happens to the relationship when you surpass them?
Cirque du Soleil-Luzia
Grand Chapiteau
@Sam Houston Race Park
Performing now thru - February 24, 2019

Luzia is a Cirque du Soleil show inspired by the richness of the Mexican culture. The name Luzia fuses the sound of luz (light in Spanish) and lluvia (rain), two elements at the core of the show's creation.
Luzia has a cast of 44 artists from 15 countries and is Cirque du Soleil's 38th production since 1984, and its 17th show presented under the Big Top. Its creative team comprises 16 creators under the artistic guidance of Guy Laliberté (Guide) and Jean-François Bouchard (Creative Guide).


The World of Luzia
Water as a source of inspiration
Integrating the element of water adds a level of acrobatic complexity never-before-seen under the Big Top at Cirque du Soleil. Cyr Wheel artists perform the unprecedented feat of rolling and spinning under the rain, while an aerialist suspended from a Trapeze flies and twirls through pouring showers.
Cirque du Soleil-Luzia
Grand Chapiteau
Sam Houston Race Park
7575 North Sam Houston Pkwy W. Houston, TX
Directions
January 10, 2019 - February 24, 2019
view tickets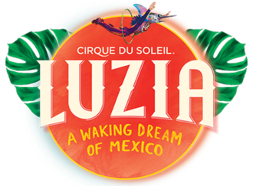 A set of multiple faces

LUZIA takes audiences from an old movie set to the ocean to the semi-desert to an undersea world to a cenote to the jungle to a city alleyway to a dance salon – passing smoothly from an urban setting to the natural world, past to present, tradition to modernity.

Surreal menagerie

The fascination of the Mexican people for the animal world is as evident in the country's traditions and mythology as it is in its traditional arts and crafts. The world of LUZIA is populated by surrealistic animals of all sizes.

Breaking down the barriers

LUZIA explores the combination of hoop diving – a traditional circus discipline from China – and two giant treadmills to generate speed and expand exponentially the amount of daring leaps executed.
Since you are here...
Houston's Weekend Planning Guide is updated on a continuous bias for all in the Greater Houston Area. We haven't put up a paywall or asked anyone to log-in to see our content. We want to keep it that way. We accept advertising, but the revenue from that area is not enough to support us. If everyone who reads our weekend entertainment blog, who likes it and helps to support it, our future would be much more secure. For as little as $1 or more, you can support Houston's Weekend Planning Guide – and it only takes a minute. Thank you.
Houston's Online Weekend Entertainment Guide
Looking for that Friday weekend event and can't find it, try our custom "Google Search"