Disney
DCappella
@Smart‌ Financial Center
Saturday 2/2/2019 7:30 PM

Contemporary a cappella includes many vocal groups and bands who add vocal percussion or beatboxing to create a pop/rock/gospel sound, in some cases very similar to bands with instruments. Examples of such professional groups include Straight No Chaser, Pentatonix, The House Jacks, Rockapella, Mosaic,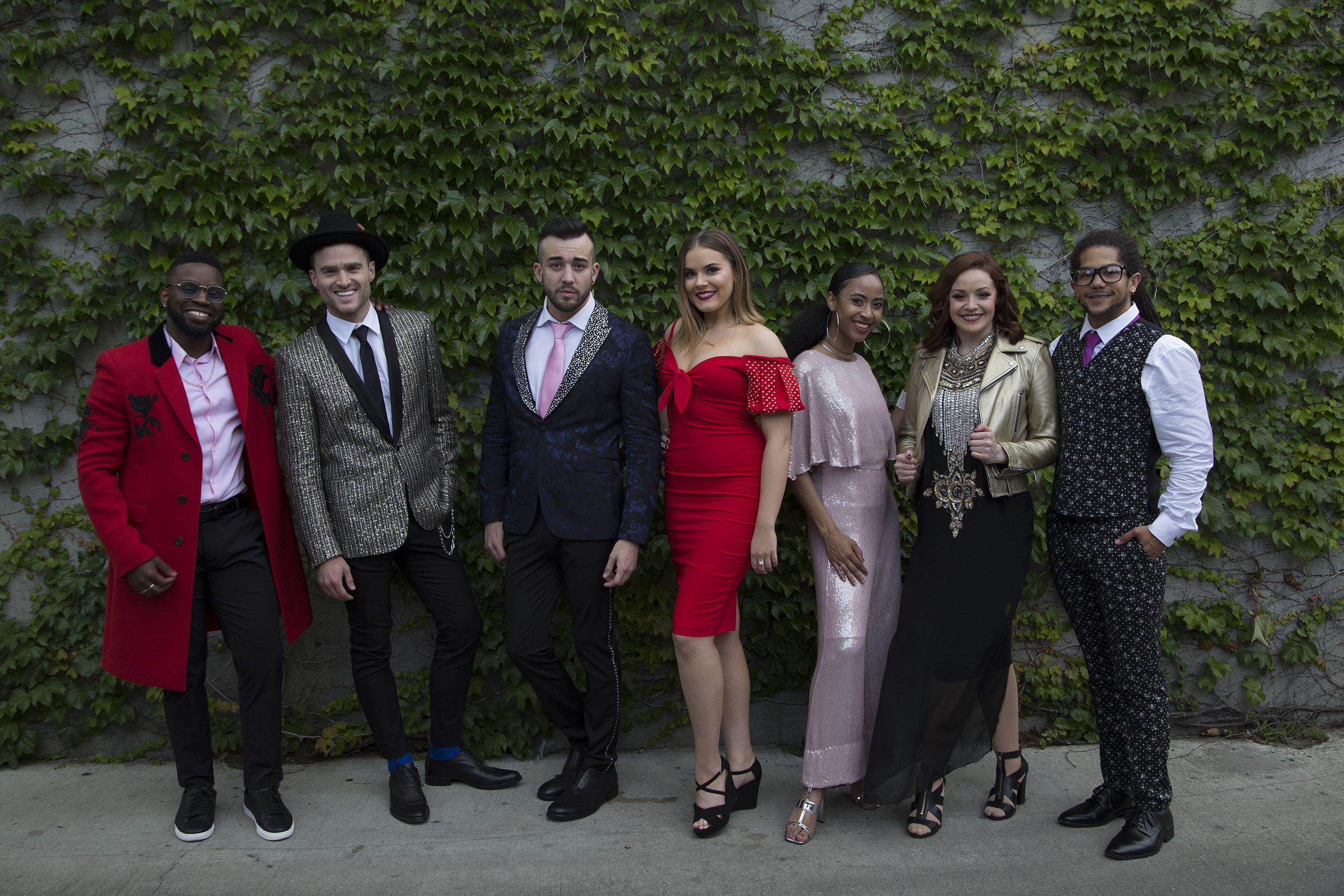 Home Free and M-pact. There also remains a strong a cappella presence within Christian music, as some denominations purposefully do not use instruments during worship. Examples of such groups are Take 6, Glad and Acappella. Arrangements of popular music for small a cappella ensembles typically include one voice singing the lead melody, one singing a rhythmic bass line, and the remaining voices contributing chordal or polyphonic accompaniment.

A cappella music attained renewed prominence from the late 1980s onward, spurred by the success of Top 40 recordings by artists such as The Manhattan Transfer, Bobby McFerrin, Huey Lewis and the News, All-4-One, The Nylons, Backstreet Boys, Boyz II Men, and *NSYNC.

DCappella, Disney Music Group's new a cappella group features 7 world class vocalists who make their way to Sugarland this weekend on their first North American tour in 2019. The group created by Disney and contemporary a cappella legend Deke Sharon (Pitch Perfect, The Sing Off and much more), the tour will appeal to fans of both Disney and a cappella with their modern a cappella versions of Disney hits.
DCappella's debut album includes an eclectic mix of tracks, breathing new life into timeless songs such as "You'll Be in My Heart" and "A Whole New World" to modern day classics "Let It Go/Do You Want to Build a Snowman?" and "Remember Me."
Known for their reimagined classics from the Disney songbook, the seven dynamic voices that make up DCappella, Sojourner Brown [alto], Orlando Dixon [baritone/"The Voice"], Antonio Fernandez [vocal percussion], Morgan Keene [soprano/"Newsies"], Shelley Regner [mezzo/"Pitch Perfect" films], Joe Santoni [bass], and RJ Woessner [tenor], represent a first for Disney, who launched the brand's flagship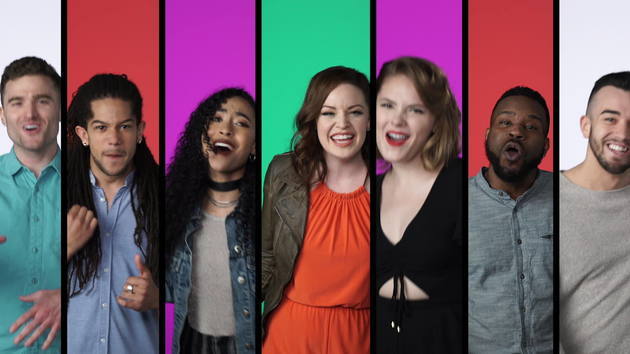 a cappella experience last Spring with a TV debut on "American Idol" during "Disney Night," where the group performed classics from "The Little Mermaid," "Beauty and the Beast," "The Lion King," and "Aladdin." That same week, they graced one of Hollywood's most hallowed stages to open Disney's Beauty and the Beast Live in Concert at the Hollywood Bowl. Most recently, they performed on two ABC specials, "The Wonderful World of Disney: Magical Holiday Celebration" and "Disney Parks Presents a 25 Days of Christmas Holiday Party." DCappella's self-titled debut album is available via all digital and physical retailers. For more information on the opening acts, please visit DCappellalive.com.
Bob Schneider
The Heights Theatre
One of Austin's most celebrated musicians, Bob Schneider makes his way to the Houston Heights areas with a performance at The Heights Theatre.
Did you know that Schneider is the son of an opera singer with his parents moving to Germany when he was two. Schneider says while his father received instruction from noted vocal teachers. It led to a marginal existence as "my parents had this big plan, but my dad just didn't have the voice". He learned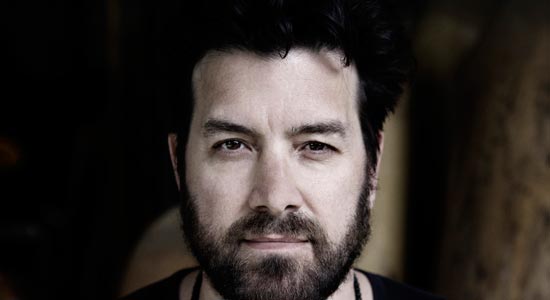 guitar and piano at an early age, and performed at his parents' parties.
Before performing solo, he performed for years in various bands. He dropped out of the University of Texas at El Paso where he studied art, while performing in his first band, a funk-rock outfit called Joe Rockhead. The band independently released three albums before disbanding. Schneider subsequently performed with Ugly Americans who were an opening act for the Dave Matthews Band and signed with the revived Capricorn Records. In 1997, Schneider co-founded The Scabs, a funk ensemble that regularly played in around Austin and described as " inspired by The Rugburns (right down to the suits and ties) [with] bawdy show tunes and puerile blues in the beginning, but eventually the powerhouse funk took over when the Grooveline Horns were added".

One thing Schneider has excelled at in his career is bringing audiences back. Though he has received little national press or major label support, he has managed to become one of the biggest acts in Austin, if not in Texas. His fans, who often discover him from being brought to his shows by their friends, are fiercely loyal. Many have attended dozens or even hundreds of shows. Thanks to these fans, Schneider has won more Austin Music Awards than any other musician, including Best Songwriter, Best Musician, and Best Male Vocals, rounding in at 54 total awards to date.

In retrospect, it appears inevitable that Bob Schneider would become an artist. He was born in Michigan and raised in Germany, where his father pursued a career as a professional opera singer. As a boy, Schneider studied piano and guitar, often performing at family parties and backing his father on drums at nightclubs throughout his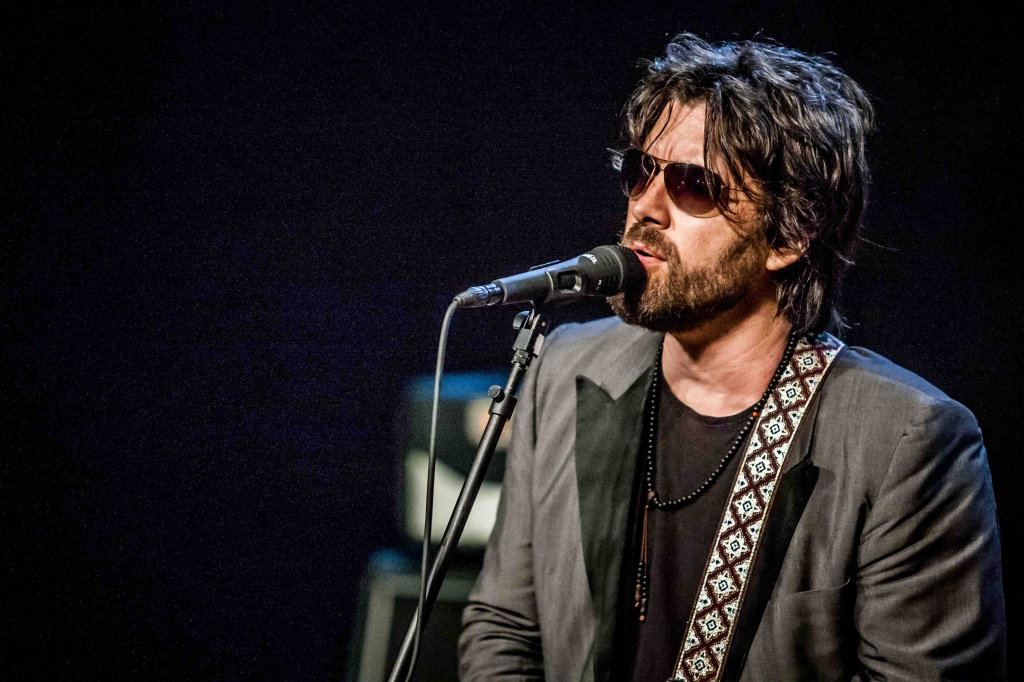 youth in Germany and Texas. He went on to study art - his other primary passion and avocation - at the University of Texas El Paso, before moving to Austin and establishing himself as a musician. He performs relentlessly, creates new music compulsively, writes poetry, and regularly shows his visual art in galleries around Austin. With Blood and Bones, Schneider further cements his reputation as one of the most versatile, inventive, and engaging songwriters working today.
Charlie Wilson
Kenney "Babyface" Edmonds
@Smart Financial Center
Saturday 2/16/2019 8:00 PM

It's the weekend after Valentine's Day. The weekend we perhaps told our significant other this will be the romantic weekend with this concert. The concert promoters have billed this as a Valentines' love celebration with both R&B artists.
Charlie Wilson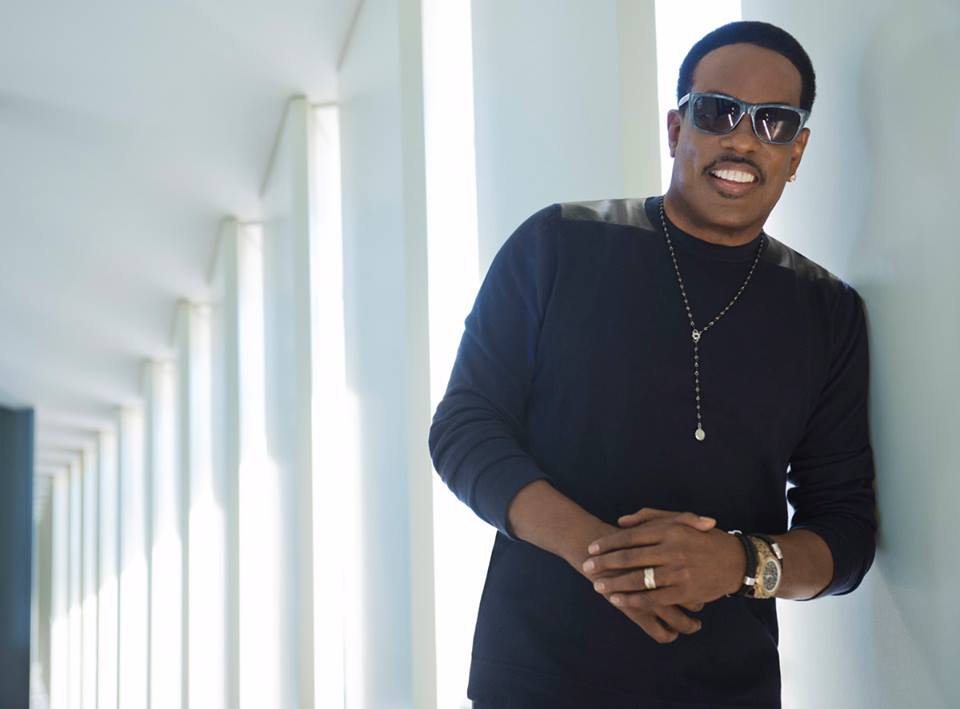 has become an R&B popular icon. Some people might say that after notching ten No. 1 singles, 13 Grammy Award nominations, a New York Times best-selling memoir and ongoing sold-out, coast-to-coast arena tours, Charlie Wilson has proven his point….and he isn't planning to slow down anytime soon.
"I've been in this game for many years," reflects the Gap Band founder and solo icon. "I've had some big hit records and sold a lot of records. But I need to still show people that I'm in it. It's championship time."

From the start of his career, Charlie and his brothers, Robert and Ronnie, helped define and popularize an upbeat form of funk music that was infectious and lasting with their group The Gap Band. The group's songs such as "Outstanding", "Party Train", "Yearning for Your Love", "Burn Rubber on Me", "You Dropped a Bomb on Me", and "Oops Upside Your Head" are among their immense catalog and some of the most sampled songs in music history. After 15 albums The Gap Band announced their retirement in 2010.
Here is something that is not generally known, Wilson has made it his personal mission to support American troops, especially in the Middle East. He and his band have traveled to Kuwait and Iraq four times (2009, 2010, and twice in 2011), taking his critically acclaimed, high energy show to dozens of bases throughout both countries and giving American military members a "little taste of home." Wilson's November 2011 trip was in response to a special request by the U.S. Armed Forces for Wilson to return to the Middle East and perform at five bases in Kuwait for the thousands of troops stationed there.

Another item you may not know about Wilson is in 2008, he was diagnosed with prostate cancer and was treated successfully with implants. He has since worked with the Prostate Cancer Foundation, encouraging black men to be tested for the disease.
In the late eighties and early nineties R& B balladeer Kenny "Babyface" Edmonds ruled pop and R&B radio with more than 200 top 10 R&B and over 50 top 10 pop hits (including 16 No. 1's). In turn, those stats have generated cumulative single and album sales of more than 600 million units worldwide. He has won numerous awards and honors including the Soul Train Music Awards, BMI Awards, NAACP Image Awards, American Music Awards, BET Walk of Fame Award, received a star on the Hollywood Walk of Fame in 2013, and was inducted into the 2017 Songwriter's Hall of Fame.
In the late 1980s, he contributed to
the creation of new jack swing . . .

Paralleling those achievements are Babyface's extensive songwriting and production credits from the 1990's forward. He has produced and written/co-written hits for artists from Whitney Houston, Eric Clapton, and Michael Jackson to Boyz II Men, Mariah Carey, P!nk, and Beyoncé, among countless others. That hit list boasts such smashes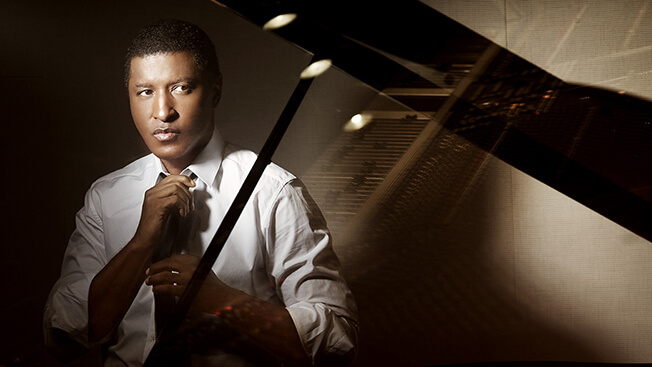 as Madonna's "Take a Bow," Clapton's "Change the World," and Boyz II Men's "I'll Make Love to You." His most recent productions include collaborations with BET for "New Edition Story," Bruno Mars, Kat Graham, Johnny Mathis, Barbra Streisand, Celine Dion, Ledisi, Colbie Caillat, Jennifer Hudson, Ariana Grande, After 7, and Toni Braxton, as well as wrote and produced music for the Adam Sandler film Sandy Wexler.

In the late 1980s, he contributed to the creation of new jack swing, writing and producing music for the likes of Bobby Brown, Karyn White, Pebbles, Paula Abdul, Michael Jackson and Sheena Easton.
In 1989, Edmonds co-founded LaFace Records with Antonio Marquis "L.A." Reid. Three of the label's early artists TLC, Usher, and Toni Braxton were very successful. TLC's second album CrazySexyCool, for which he wrote and produced some of the hits, became the bestselling album of all time by an American girl group. Under his direction, TLC was able to sell more than 60 million albums worldwide, and a combined total of 75 million records. Toni Braxton's first two albums, Toni Braxton (1993) and Secrets (1996), for which he wrote most of the songs, went on to sell a combined total of over 10 million copies in America alone.
Since you are here...
Houston's Weekend Planning Guide is updated on a continuous bias for all in the Greater Houston Area. We haven't put up a paywall or asked anyone to log-in to see our content. We want to keep it that way. We accept advertising, but the revenue from that area is not enough to support us. If everyone who reads our weekend entertainment blog, who likes it and helps to support it, our future would be much more secure. For as little as $1 or more, you can support Houston's Weekend Planning Guide – and it only takes a minute. Thank you.
Download
Houston's Weekend
Planning Guide
February-March Calendar (Free)
Houston's Online Weekend Entertainment Guide
Looking for that Saturday weekend event and can't find it
try our custom "Google Search"