Our February Saturdays Weekend Picks
Saturday 2/9/2019 7:00 PM Pit Party 2:30 PM
Sunday 2/10/2019 3:00 PM Pit Party 11:30 AM

Monster Jam® returns to NRG Stadium! These stadium and arena events blow the roof off traditional motor sports racing, as 1,500 horse power Monster Jam trucks fly 30 feet in the air, flattening anything in their path. Monster Jam® is the most action-packed live event on four wheels where world-class drivers compete in front of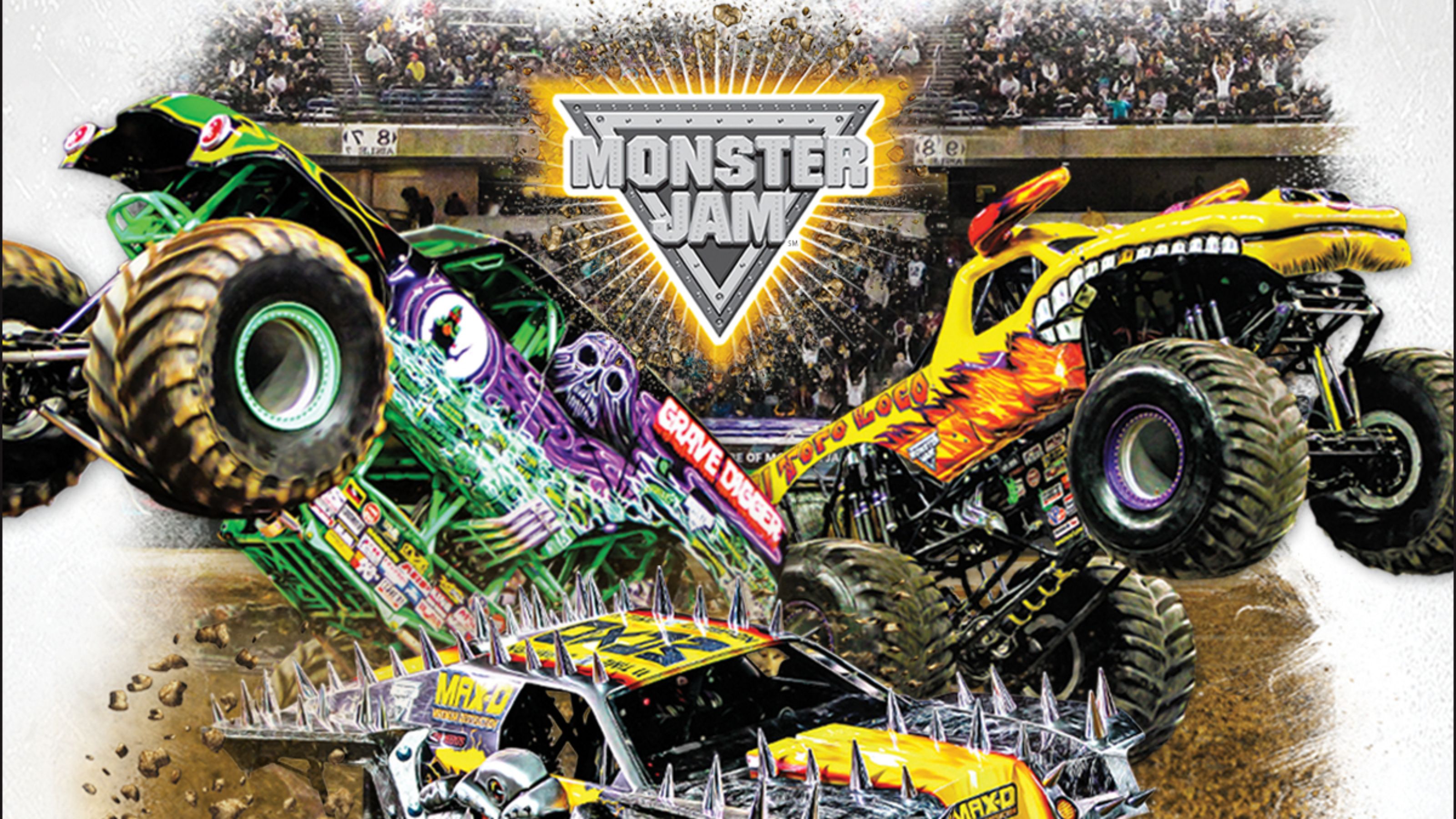 capacity crowds in both monster truck racing and freestyle competitions. Celebrating 25 years of adrenaline-charged family entertainment, Monster Jam combines spontaneous entertainment with the ultimate off-road, motorsport competition. Monster Jam features the most recognizable trucks in the world including Grave Digger®, Max-DTM, El Toro Loco®, Monster Mutt® and many more. Monster Jam events leave you on the edge of your seat as these competitors thrill fans with jaw-dropping displays of gravity-defying feats.
At Monster Jam shows, monster trucks face off in two different forms of competition - Racing and Freestyle. In the smaller shows they have a wheelie competition and / or a donut contest. The goal in the wheelie competition is to hit a ramp and get big air while remaining perpendicular to the ground.

In the donut competition a driver tries to spin their truck until he/she gets dizzy, the truck can't go any more, or they think they have a high enough score to win. Side-by-side racing is traditional heads-up tournament racing, where the first truck to cross the finish line moves onto the next round until it is eliminated or wins the racing trophy by winning the Championship race.
The freestyle competition allows drivers two minutes on an open floor to show off their skills as they drive the trucks over cars, and doing stunts and tricks with their trucks. The freestyle winner is determined by 6 judges each giving a score out of 10. The high and the low scores are dropped that the fans gave. The max score is 40. There are two winners from both events, however if the same person that won racing that night also won freestyle that night then they get the biggest trophy, next to the world finals trophy, the Double Down trophy, named after the Double Down activities in Las Vegas at the Monster Jam World Finals.
The series is sanctioned under the umbrella of the United States Hot Rod Association (USHRA) and takes place primarily in the United States. Although individual event formats can vary greatly based on the "intermission" entertainment, the main attraction is always the racing and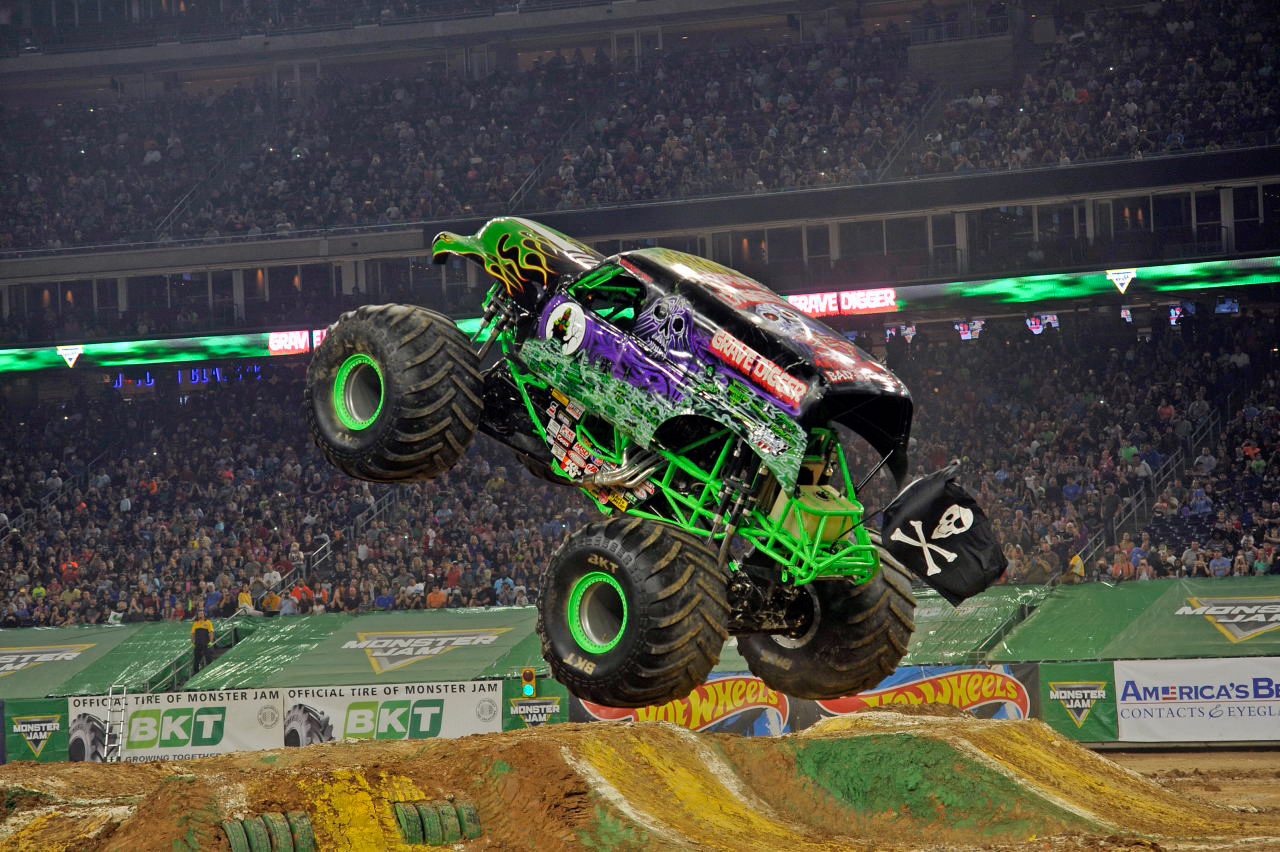 freestyle competitions by monster trucks.
Monster Jam shows are held throughout the whole year with more shows during the winter than the summer, and travel around the country in U.S. and Canada. Shows are also being held in other locations around the world, such as Canada, Europe, Australia, Mexico, Costa Rica, The Philippines, Saudi Arabia and recently Japan.
Featuring: Avenger driven by Jim Koehler, Big Kahuna driven by Shane England, El Toro Loco driven by Bryan Wright, Grave Digger driven by Adam Anderson, Great Clips Mohawk Warrior driven by Bryce Kenny, Ice Cream Man driven by Roy Pridgeon, Jester driven by Matt Pagliarulo, Max-D driven by Neil Elliott, Megalodon driven by Alex Blackwell, Monster Mutt Rottweiler driven by Brad Allen, Mutant driven by Todd LeDuc, Stone Crusher driven by Steve Sims, Whiplash driven by Brianna Mahon, Xtermigator driven by JR McNeal.

Monster Jam
NRG Stadium
8825 Kirby Drive
Houston, TX
Directions
Saturday 2/9/2019 7:00 PM Pit Party 2:30 PM
Sunday 2/10/2019 3:00 PM Pit Party 11:30 AM
View Ticket Information
Texas Home & Garden Show
@NRG Center
It's the 33rd Annual Houston Home & Garden Show, presented by Mattress Firm. The show returns to NRG Center this February 8-10, 2019, just in time to get all your spring projects ready.
From windows and doors to roofs and floors, this show covers more than 100,000 square feet, with more than a thousand products and services on hand, including experts and ideas all for your convenience. Build a home from scratch or renovate the space you already have!

Spruce up your garden and help an amazing cause! All proceeds will go to the Houston Habitat for Humanity foundation helping to bring people together to build homes, communities and hope.
This year's show will once again have an entire section devoted to Vacation, Leisure, and Outdoor companies and destinations. Learn everything to help plan your next trip to Big Bend, Coushatta casinos, North East Texas and more. Also, be sure to see the latest rental options from Freedom boat club who will have a boat in their booth for you to check out.

Don't forget the many workshops (click here)
Multiple companies are ready to show you how to make a mirage a reality. Add palm trees and lush plants with Big Tex Trees, Moon Valley Nurseries, and Baty Palm Trees. Looking for a new deck or stone patio, Turf Plus, Premier Pools and Spas and Hidden cove Outdoors have the experience and know how to make it happen. Pools, Spas, Decks, Outdoor Kitchens,

furniture and greenery is just the beginning.
Once again, we have something for everyone at our shows, even the kids! Don't miss the KidsZone where your little ones can play and work out all that energy! With the KidsZone you can bring the little ones along knowing there's plenty to keep them entertained.

International Exhibitions, Inc. (IEI) has been organizing home and garden events in Texas continually for over 35 years. This weekend's show will be no exception. This is where Texas homeowners can get the best resources and expert advice, money saving tips, remodeling ideas, landscape features and everything needed for home and garden! It really is a family event.
Meet with industry professionals who have extensive knowledge related to all your upcoming home improvement projects.
Get a chance to participate in hands-on experiences through our workshops.
Learn about all the latest products for your home and family.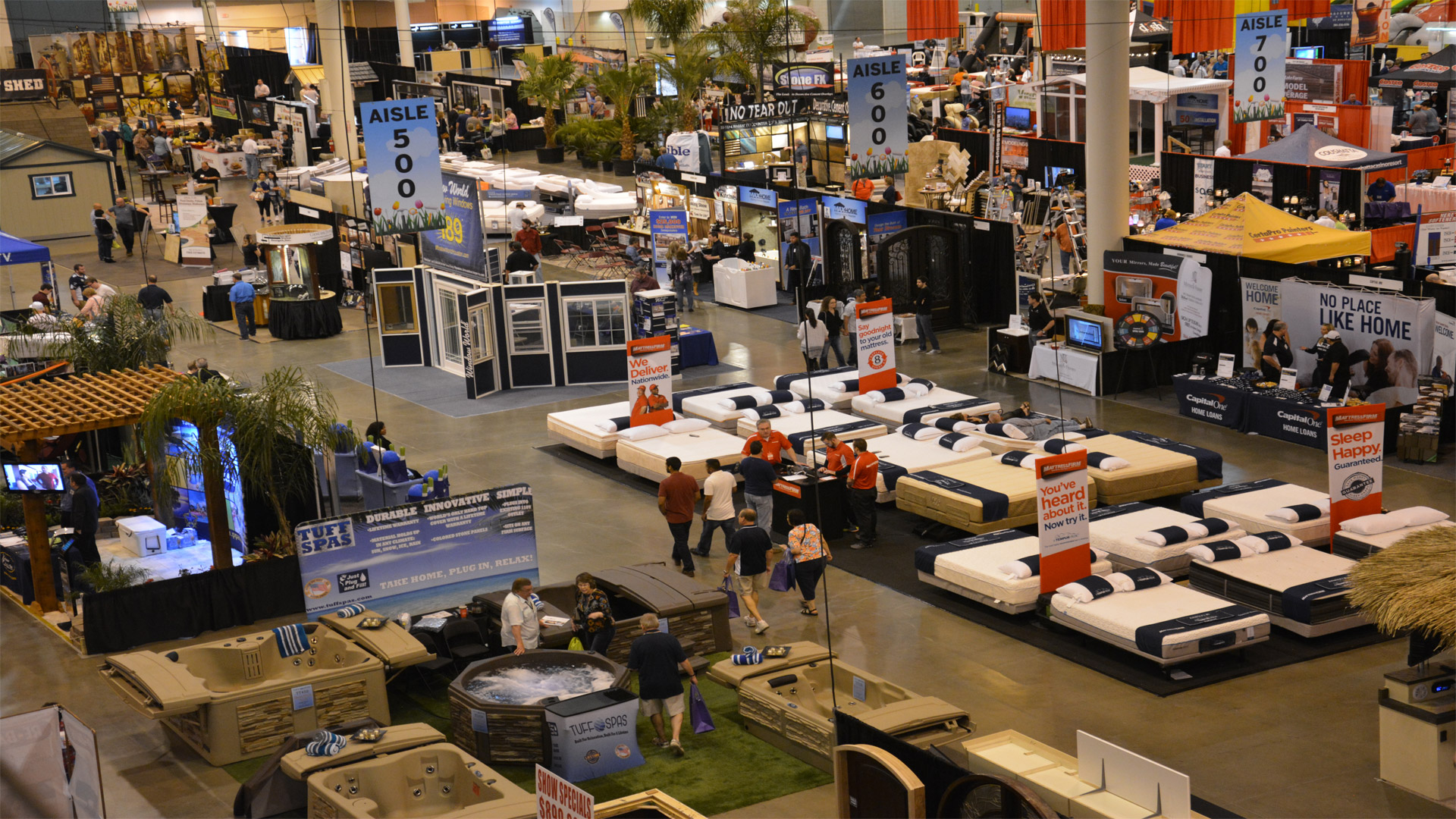 Comparison shop several companies under one roof saving you time and resources.
Set appointments for project estimates on the spot or take your time and contact
companies when you're ready to begin your project.
Save money with show-only specials and incentives.
Meet face-to-face with experts.
Get to know companies before you bring them into your home!


Houston RV Show
@NRG Center

This weekend it's The Houston RV Show their 55th Annual event. The show's producers say it is now the largest in Texas with over 600 units on display. This includes Motorhomes, Travel Trailers, Tent Campers, Fifth Wheels, and Van Conversions.
The show will also have recreational vehicle related vendors representing campgrounds, resorts, parks and RV supplies. This show is worth a family outing particularly if you're planning a road trip spring or summer family vacation.
RVs can either be trailers
(which are towed behind motor vehicles)
or self-motorized.

Did you know the recreational vehicle has been around for quite a time? Although the most common usage of RVs is as temporary accommodation when traveling, some people use an RV as their main residence. In the United States and Canada, traveling south each winter to a warmer climate is referred to as snow birding. In Australia, the slang term for a retired person who travels in a recreational vehicle is a "grey nomad".

By the 1920s the RV was well established in the United States, with RV camping clubs established across the country, despite the unpaved roads and limited camping facilities. Several companies began manufacturing house trailers (called trailer coaches at the time). Airstream is one such company. Until the 1950s, the RV industry was closely connected to the mobile home industry because most mobile homes were shorter than 9 meters (30 ft) long, and thus easily transportable. During the 1950s, the RV and mobile home industries became separated and RV manufacturers began building self-contained motorhomes.

Typical amenities of an RV include a kitchen, a bathroom, and one or more sleeping facilities. RVs can range from the utilitarian — containing only sleeping quarters and basic cooking facilities — to the luxurious, with features like air conditioning (AC), water heaters, televisions and satellite receptors, and quartz countertops, for example.
RVs can either be trailers (which are towed behind motor vehicles) or self-motorized. Most RVs are single-deck; however, double-deck RVs also exist. To allow a more compact size while in transit, larger RVs often have expandable sides, called slide-outs, or canopies. Some owners fit solar panels to the roof of their RV. Usage of RVs is common at rural festivals such as Burning Man.
Bob Schneider
The Heights Theatre
One of Austin's most celebrated musicians, Bob Schneider makes his way to the Houston Heights areas with a performance at The Heights Theatre.
Did you know that Schneider is the son of an opera singer with his parents moving to Germany when he was two. Schneider says while his father received instruction from noted vocal teachers. It led to a marginal existence as "my parents had this big plan, but my dad just didn't have the voice". He learned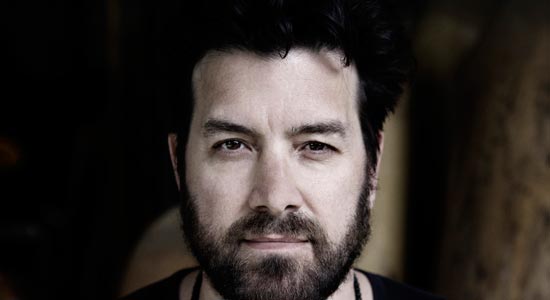 guitar and piano at an early age, and performed at his parents' parties.
Before performing solo, he performed for years in various bands. He dropped out of the University of Texas at El Paso where he studied art, while performing in his first band, a funk-rock outfit called Joe Rockhead. The band independently released three albums before disbanding. Schneider subsequently performed with Ugly Americans who were an opening act for the Dave Matthews Band and signed with the revived Capricorn Records. In 1997, Schneider co-founded The Scabs, a funk ensemble that regularly played in around Austin and described as " inspired by The Rugburns (right down to the suits and ties) [with] bawdy show tunes and puerile blues in the beginning, but eventually the powerhouse funk took over when the Grooveline Horns were added".

One thing Schneider has excelled at in his career is bringing audiences back. Though he has received little national press or major label support, he has managed to become one of the biggest acts in Austin, if not in Texas. His fans, who often discover him from being brought to his shows by their friends, are fiercely loyal. Many have attended dozens or even hundreds of shows. Thanks to these fans, Schneider has won more Austin Music Awards than any other musician, including Best Songwriter, Best Musician, and Best Male Vocals, rounding in at 54 total awards to date.

In retrospect, it appears inevitable that Bob Schneider would become an artist. He was born in Michigan and raised in Germany, where his father pursued a career as a professional opera singer. As a boy, Schneider studied piano and guitar, often performing at family parties and backing his father on drums at nightclubs throughout his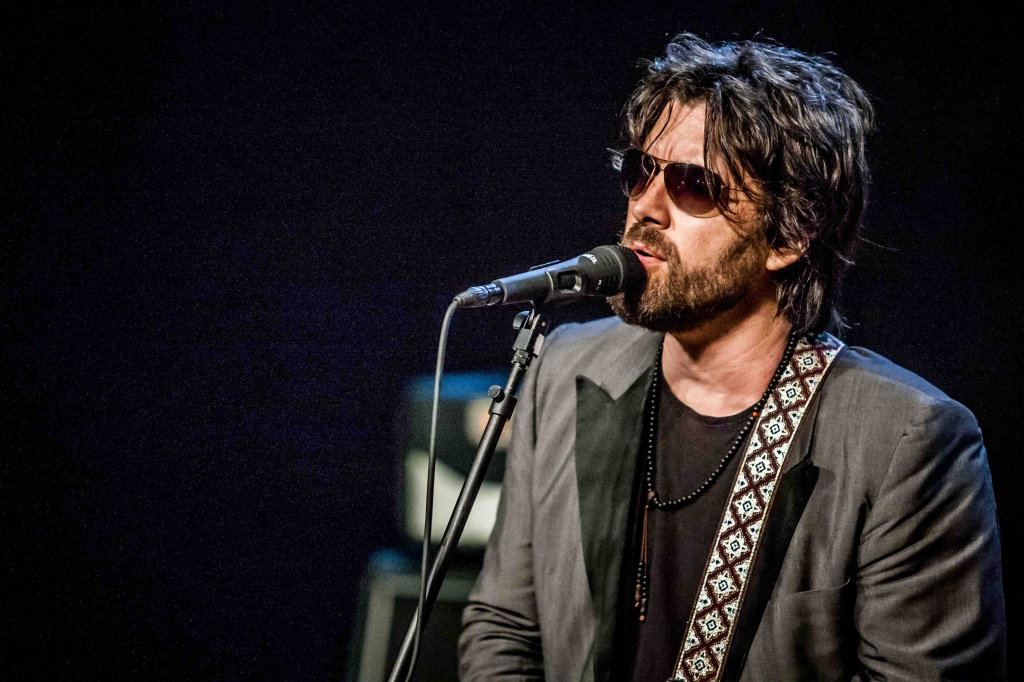 youth in Germany and Texas. He went on to study art - his other primary passion and avocation - at the University of Texas El Paso, before moving to Austin and establishing himself as a musician. He performs relentlessly, creates new music compulsively, writes poetry, and regularly shows his visual art in galleries around Austin. With Blood and Bones, Schneider further cements his reputation as one of the most versatile, inventive, and engaging songwriters working today.
Charlie Wilson
Kenney "Babyface" Edmonds
@Smart Financial Center
Saturday 2/16/2019 8:00 PM

It's the weekend after Valentine's Day. The weekend we perhaps told our significant other this will be the romantic weekend with this concert. The concert promoters have billed this as a Valentines' love celebration with both R&B artists.
Charlie Wilson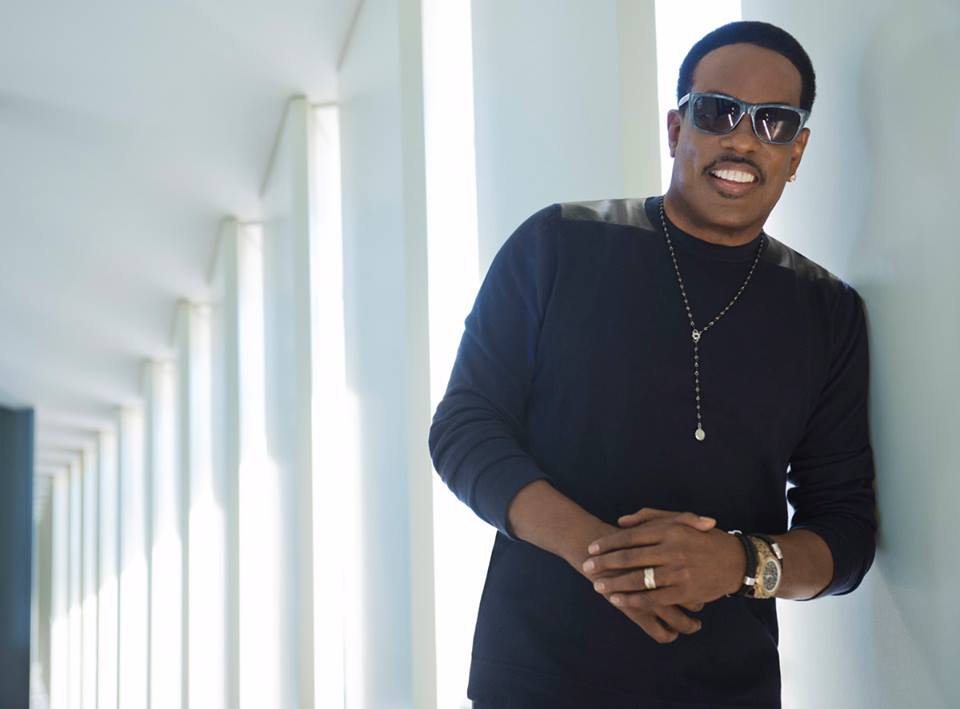 has become an R&B popular icon. Some people might say that after notching ten No. 1 singles, 13 Grammy Award nominations, a New York Times best-selling memoir and ongoing sold-out, coast-to-coast arena tours, Charlie Wilson has proven his point….and he isn't planning to slow down anytime soon.
"I've been in this game for many years," reflects the Gap Band founder and solo icon. "I've had some big hit records and sold a lot of records. But I need to still show people that I'm in it. It's championship time."

From the start of his career, Charlie and his brothers, Robert and Ronnie, helped define and popularize an upbeat form of funk music that was infectious and lasting with their group The Gap Band. The group's songs such as "Outstanding", "Party Train", "Yearning for Your Love", "Burn Rubber on Me", "You Dropped a Bomb on Me", and "Oops Upside Your Head" are among their immense catalog and some of the most sampled songs in music history. After 15 albums The Gap Band announced their retirement in 2010.
Here is something that is not generally known, Wilson has made it his personal mission to support American troops, especially in the Middle East. He and his band have traveled to Kuwait and Iraq four times (2009, 2010, and twice in 2011), taking his critically acclaimed, high energy show to dozens of bases throughout both countries and giving American military members a "little taste of home." Wilson's November 2011 trip was in response to a special request by the U.S. Armed Forces for Wilson to return to the Middle East and perform at five bases in Kuwait for the thousands of troops stationed there.

Another item you may not know about Wilson is in 2008, he was diagnosed with prostate cancer and was treated successfully with implants. He has since worked with the Prostate Cancer Foundation, encouraging black men to be tested for the disease.
In the late eighties and early nineties R& B balladeer Kenny "Babyface" Edmonds ruled pop and R&B radio with more than 20 top 10 R&B and over 50 top 10 pop hits (including 16 No. 1's). In turn, those stats have generated cumulative single and album sales of more than 600 million units worldwide. He has won numerous awards and honors including the Soul Train Music Awards, BMI Awards, NAACP Image Awards, American Music Awards, BET Walk of Fame Award, received a star on the Hollywood Walk of Fame in 2013, and was inducted into the 2017 Songwriter's Hall of Fame.
In the late 1980s, he contributed to
the creation of new jack swing . . .

Paralleling those achievements are Babyface's extensive songwriting and production credits from the 1990's forward. He has produced and written/co-written hits for artists from Whitney Houston, Eric Clapton, and Michael Jackson to Boyz II Men, Mariah Carey, P!nk, and Beyoncé, among countless others. That hit list boasts such smashes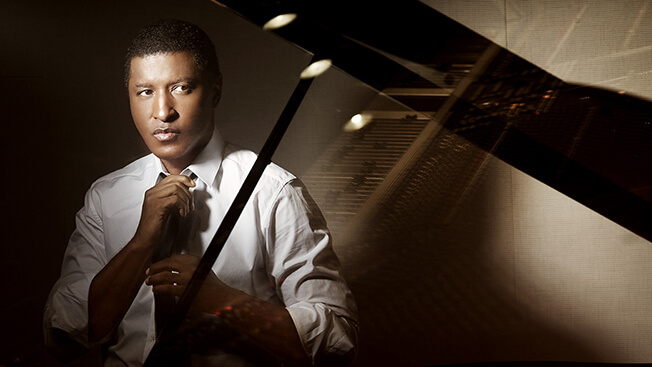 as Madonna's "Take a Bow," Clapton's "Change the World," and Boyz II Men's "I'll Make Love to You." His most recent productions include collaborations with BET for "New Edition Story," Bruno Mars, Kat Graham, Johnny Mathis, Barbra Streisand, Celine Dion, Ledisi, Colbie Caillat, Jennifer Hudson, Ariana Grande, After 7, and Toni Braxton, as well as wrote and produced music for the Adam Sandler film Sandy Wexler.

In the late 1980s, he contributed to the creation of new jack swing, writing and producing music for the likes of Bobby Brown, Karyn White, Pebbles, Paula Abdul, Michael Jackson and Sheena Easton.
In 1989, Edmonds co-founded LaFace Records with Antonio Marquis "L.A." Reid. Three of the label's early artists TLC, Usher, and Toni Braxton were very successful. TLC's second album CrazySexyCool, for which he wrote and produced some of the hits, became the bestselling album of all time by an American girl group. Under his direction, TLC was able to sell more than 60 million albums worldwide, and a combined total of 75 million records. Toni Braxton's first two albums, Toni Braxton (1993) and Secrets (1996), for which he wrote most of the songs, went on to sell a combined total of over 10 million copies in America alone.
Since you are here...
Houston's Weekend Planning Guide is updated on a continuous bias for all in the Greater Houston Area. We haven't put up a paywall or asked anyone to log-in to see our content. We want to keep it that way. We accept advertising, but the revenue from that area is not enough to support us. If everyone who reads our weekend entertainment blog, who likes it and helps to support it, our future would be much more secure. For as little as $1 or more, you can support Houston's Weekend Planning Guide – and it only takes a minute. Thank you.
Download
Houston's Weekend
Planning Guide
February-March Calendar (Free)
Houston's Online Weekend Entertainment Guide
Looking for that Saturday weekend event and can't find it
try our custom "Google Search"