Our Weekend Entertainment Picks Weekend Fridays
John Moreland
@The Heights Theatre
The replay of John Moreland's network television debut is…glorious and affirming and a sucker punch. He is announced by Stephen Colbert, lights dissolve, and the camera slowly focuses on the person midway across the unadorned stage, revealing him beneath muted blue lights.
He is a big man. Seated, alone, cradling his acoustic guitar. He looks like nobody who is famous.
Then he begins to sing, to caress the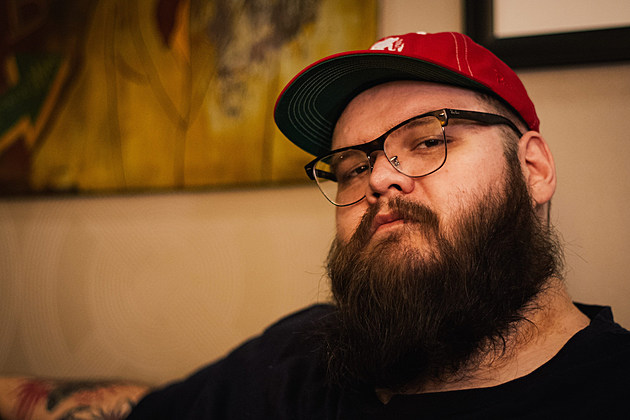 song "Break My Heart Sweetly," and all that remains is to whisper, "Oh, my god."
In Colbert's studio everybody stood, like they were in church.
Big Bad Luv is the record John Moreland made after, after everything in his life changed. For the better.
He sings in one of those accents from flyover country that's impossible to locate and implausible to mimic. (Texas, by way of Northern Kentucky, but mostly Tulsa, as it happens.) He sings directly from his heart, with none of the restraint and filters and caution the rest of us would apply for public protection. He sings with resolute courage.
He sings.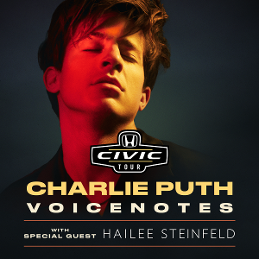 Charlie Puth
Cynthis Woods Mitchell Pavilion
2005 Lake Robbins Dr.
The Woodlands, TX
Directions
Friday 8/24/2018 6:30 PM
view tickets
NobleMotion Dance
Presents
Vortex
@Hobby Center
Friday 8/24/ 2018 7:30 PM
Saturday 8/25/2018 7:30 PM

NobleMotion Dance has been discribed as one of Houston's premier dance companies and has received critical acclaim for their "extraordinary athleticism".
The downtown Houston based ensemble is a Resident Incubator at the Houston Arts Alliance and is currently on the TCA Touring Roster.
The company's season consists of three Houston productions a year and regular tours to New York City. NMD employs two choreographers, two light and technology artists, and ten or more dancers of varying styles from culturally diverse backgrounds. The Company offers a broad repertory and remains focused on creating new work—work that lives close the nerves. NMD's mission of integrating technology, theater and dance is unique to this region.

NobleMotion Dance accolades include over 30 positive local and national reviews and is described as one of Houston's "A-list" dance companies in Dance Magazine. The Houston Press awarded NobleMotion Dance "Best Dance Company." NMD tours nationally and has been invited to perform by numerous organizations including The Dance Gallery Festival in New York City, Boston Contemporary Dance Festival, and the American College Dance Festival to name a few. The 2011 collaborative evening with light artist Jeremy Choate was deemed by Houston critic Theodore Bale as "the dance event to see this season." Critic Nancy Wozny listed Photo Box D as one of the best works of 2010 and hailed NobleMotion Dance as "the new troupe to watch."

NMD's mission is to make work that is emotionally daring and honest; inspires discourse and understanding amongst diverse communities; and integrates dance, theater, and technology in unique ways. By following this mission, NMD has become an integral and respected part of the Texas dance community. The primary goals of NobleMotion Dance include the following.
NobleMotion continues to set trends with new work featuring flying drones, pole-vaulting set pieces, and live-feed technology. Vortex offers everything from kinetic patriotism in the world premiere of Unsinkable, to a dark world run by technology in Drone. NMD even gets a little crunk in 9/tenths of the Law and shows its endearing side in Suite Nostalgia. And as always, you can count on NobleMotion to deliver physically exciting and visually alluring dances. Vortex will intoxicate your senses and leave you dizzy with adrenaline!
NobleMotion Dance
Presents
Vortex
Hobby Center
800 Bagby St. Houston, TX
Directions
Friday 8/24/ 2018 7:30 PM
Saturday 8/25/2018 7:30 PM
view tickets
The Homeless Chronicles are the go to pages for service organizations to obtain information as to what is happening in the community (news) to help homeless individuals and families. The blog is also designed to meet the needs of every homeless person with information they can use to help them back to self-sufficiency.
[Click here for more]
A Public Affairs Blog of the
Menendez Media Group.com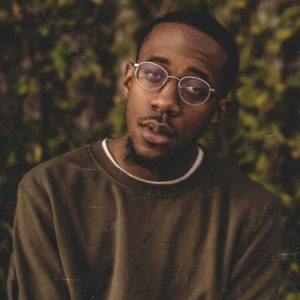 Anti Lilly
Warehouse Live
The Greenroom
813 St Emanuel
Houston, TX
Directions
Friday 8/31/2018 9:30 PM
view tickets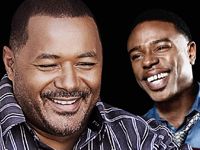 Najee & Norman Brown
Houston Arena Theatre
7326 Southwest Fwy.
Houston, TX
Directions
Friday 8/31/2018 8:30 PM
view tickets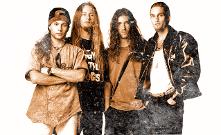 Alice In Chains
Revention Music Center
Bayou Place
520 Texas
Houston, TX
Directions
Friday 9/7/2018 7:00 PM
view tickets
Houston's Online Weekend Entertainment Guide
Looking for that Friday weekend event and can't find it, try our custom "Google Search"