Pilobolus' Shadowland
@Jones Hall
for the Performing Arts

What does the Nick show Spong Bob Square Pants and Pilobolus have in common? Its writer. After its shadow theater performance on the 79th Annual Academy Awards, Pilobolus embarked on the creation of an evening-length movement-theater piece titled Shadowland. It was created in collaboration with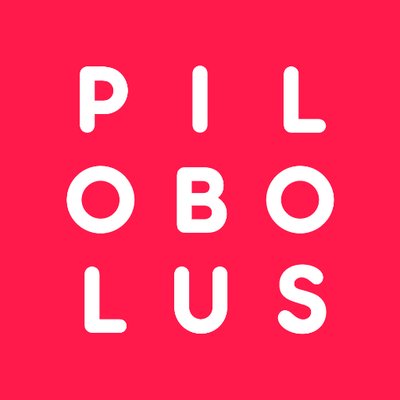 Steven Banks, head writer for the hit Nickelodeon show "SpongeBob SquarePants," and singer-songwriter David Poe, who wrote the score. It has since been upated for this weekend's performance at Jones Hall.
It was in 2009, Pilobolus created Shadowland, the first show of its kind, which has since performed in 32 countries, for over a million people.
. . .more Pilobous Shadowland click here
Nutcracker Market Spring Spectacular
@NRG Center
Friday 4/12/2019 10:00 AM - 8:00 PM
Enjoy much of what you love about the Nutcracker Market but in the spring! Approximately 150 merchants from across the country will showcase unique seasonal items, including summer apparel and accessories, novelties, gourmet food, home decor items for spring and summer holidays and much more. Proceeds from each admission ticket that you purchase, plus 11% of all the merchandise you buy, goes back to Houston Ballet Foundation, its Academy and scholarship programs.
. . .more Nutcracker Market Spring Spectacular
Dave Douglas Dizzy Atmosphere
Dizzy Gillespie at Zero Gravity
@Wortham Center
Da Camera -- Trumpeter and composer Dave Douglas returns to Da Camera with a one-of-a-kind tribute to Dizzy Gillespie, with Gillespie's repertoire as a starting point for improvisation and exploration. Joining Dave Douglas is a powerhouse group of improvisers and composers, including Monk Competition finalist, trumpeter David Adewumi; pianist Fabian Almazan, and guitarist Matthew Stevens.
. . . more Dave Douglas Dizzy Atmosphere Dizzy Gillespie
at Zero Gravity click here
Aurelio Martinez
& the Garifuna Soul Band
@Miller Outdoor Theatre
This is a free event see ticketing information


Singer-songwriter, guitarist and percussionist, Aurelio Martinez aka AURELIO (born 1969), is one of Central America's most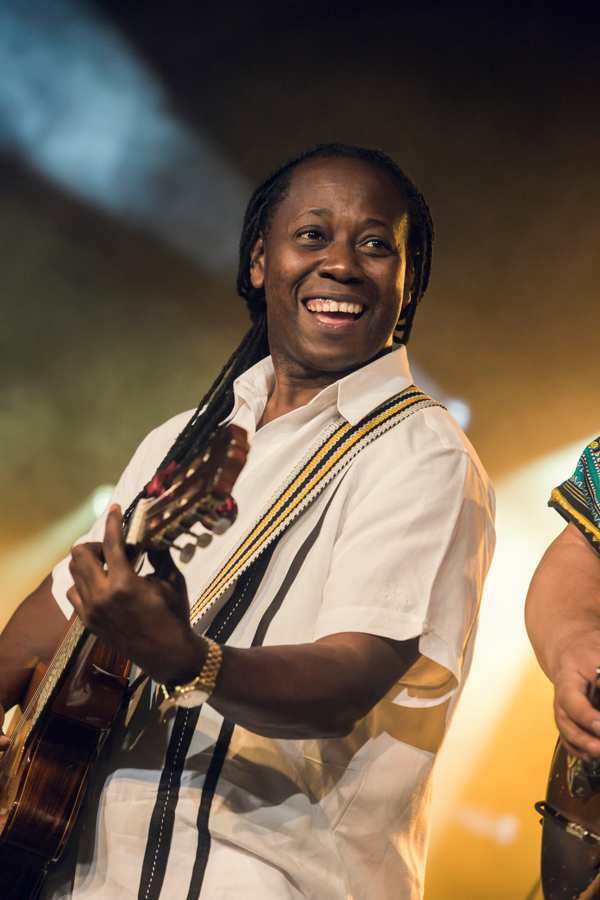 gifted performers. Born in Honduras, the artist is known for his powerful and evocative voice. He is a major tradition-bearer of the Garifuna culture and music and he is considered nowadays as the Cultural Ambassador of the Garifuna nation. This weekend he is at Miller Outdoor Theatre. (Friday, April 12, 2019).
It was in 1997, Aurelio met his Belizean friend and fellow musician Andy Palacio. The two artists struck up a decades-long friendship thanks in part to their shared hopes for the future of Garifuna music and culture.
. . . more AURELIO click here
Pink Martini
@The Grand Opera House in Galveston

Pink Martini's cheeky name is no accident. It speaks to the fizzy spirit and breezy sophistication that this 11-member orchestra, decked out in natty suits and colorful dresses, brings to its music-making. Pink Martini performs its multilingual repertoire in over 25 languages on concert stages and with symphony orchestras throughout Europe, Asia, Greece, Turkey, the Middle East, Northern Africa, Australia, New Zealand, and North and South America, Mixing original songs and classic hits, the popular ensemble revels in a hybrid, throwback style that mixes pop, jazz, classical and world music.
Drawing inspiration from music from all over the world – crossing genres of classical, jazz and old-fashioned pop – Thomas Lauderdale founded Pink Martini in 1994 to provide more beautiful and inclusive musical soundtracks for political fundraisers for causes such as civil rights, affordable housing, the environment, libraries, public broadcasting, education and parks.

Twenty years later, Pink Martini still tours the world, singing in 22 languages at opera houses, concert halls, film festivals, museums and fashion shows. In 2014, Pink Martini was inducted into both the Hollywood Bowl Hall of Fame and the Oregon Music Hall of Fame.
Featuring a dozen musicians, Pink Martini performs its multilingual repertoire in over 25 languages on concert stages and with symphony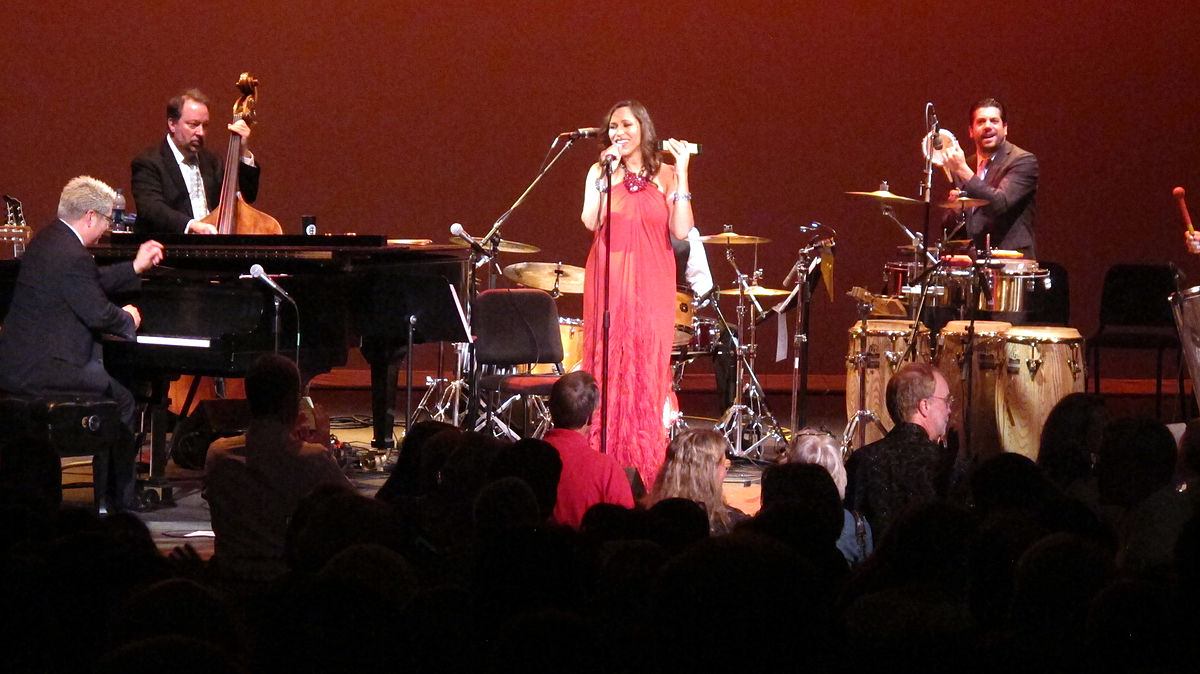 orchestras throughout Europe, Asia, Greece, Turkey, the Middle East, Northern Africa, Australia, New Zealand, South America and North America. Pink Martini made its European debut at the Cannes Film Festival in 1997 and its orchestral debut with the Oregon Symphony in 1998 under the direction of Norman Leyden. Since then, the band has gone on to play with more than 70 orchestras around the world, including multiple engagements with the Los Angeles Philharmonic at the Hollywood Bowl, the Boston Pops, the National Symphony at the Kennedy Center, the San Francisco Symphony, the Cleveland Orchestra, the Sydney Symphony at the Sydney Opera House, and the BBC Concert Orchestra at Royal Albert Hall in London.


US Mens Clay Court
Championships
@River Oaks Country Club
Friday 4/12/2019 12:00 PM
Singles Quarter Finals
Saturday 4/13/2019 1:00 PM
Singles Semifinals - Double Finals
Sunday 4/14/2019 2:00 PM
Singles Finals

This weekend The River Oaks Country Club in the River Oaks neighborhood will host the US Men's Clay Court Championships. The club has been hosting this even since 2008. River Oaks has hosted a tennis tournament since 1931. The qualifying started last weekend; finals this weekend with winners taking home the prize money of ove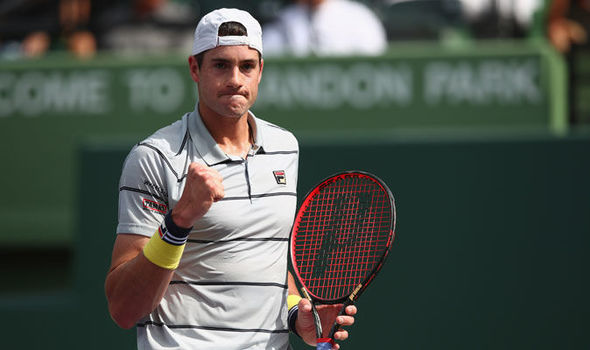 r half a million dollars in total.
Top seed John Isner pulled out the tournament due to a foot injury he suffered in Miami. Isner was playing Roger Federer in the final of the Miami Open when the injury occurred.
This will mark the first time Isner has not appeared in the U.S. Men's Clay Court Championship since the tournament moved to River Oaks Country Club in 2008.
Steve Johnson, the two-time defending US Clay champion, becomes the No. 1 seed as a result of Isner's withdrawal. Johnson is bidding to be the first player three-peat at US Clay since Bobby Riggs did so in 1936-38.
. . . more Clay Court Championships click here
METdance
@Hobby Center
Zilkha Hall
Tonight
Friday 4/12/2019 8:00 PM

It was in 1995 Michelle Smith a former performer and company manager of the the now disbanded Delia Stewart Dance Company founded METdance. This weeknd at the Hobby Center we will see how the dance company has evolved over the years.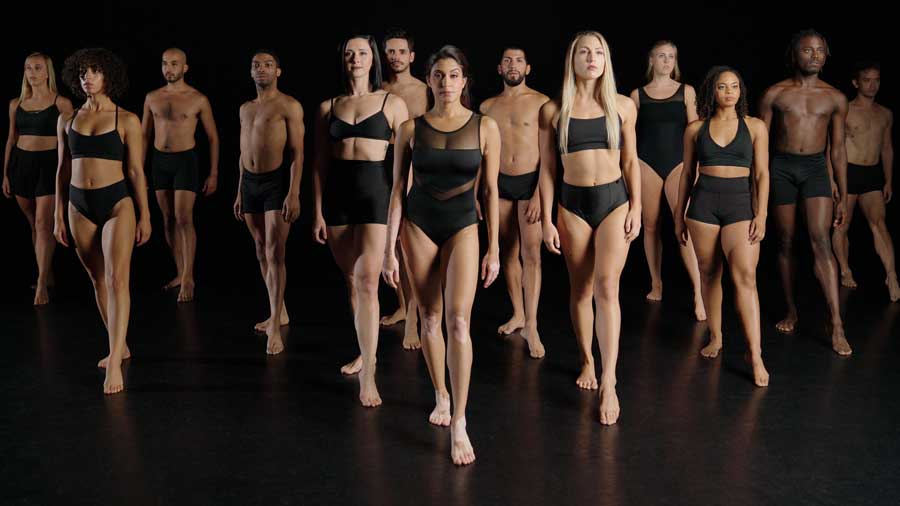 The dance group will present, Better Together showcases the unity in energy and physicality that the artists of METdance bring to the stage.
The program will include a world premiere by long-time METdance collaborator Katarzyna Skarpetowska, as well as works by HSPVA and Juilliard graduate Robbie Moore and acclaimed NYC based artist Kyle Abraham. We also will have a selection from DUO, Guest Company iMEE and the MET too Youth Company.
. . . more METdance click here
Since you are here...
Houston's Weekend Planning Guide is updated on a continuous bias for all in the Greater Houston Area. We haven't put up a paywall or asked anyone to log-in to see our content. We want to keep it that way. We accept advertising, but the revenue from that area is not enough to support us. If everyone who reads our weekend entertainment blog, who likes it and helps to support it, our future would be much more secure. For as little as $1 or more, you can support Houston's Weekend Planning Guide – and it only takes a minute. Thank you.
Houston's Online Weekend Entertainment Guide

Houston's Weekend Planning Guide utilizes Ticket Liquidators.com. TL is not a box office. Ticket prices can be more or less than face value. Only the most qualified, trustworthy sellers are part of their network, after TL vets them for superior service. TL guarantee that your tickets will be legitimate, arrive in time for the event, be the exact tickets you ordered or comparable alternatives, and be completely refunded if the event is cancelled. If your experience falls short of these expectations, you're covered by their 100% money-back guarantee.
Looking for that Friday weekend event and can't find it, try our custom "Google Search"