Weekend Fridays is updated continuously
Lil Durk
@Bayou Music Center

This weekend its Durk Derrick Banks professionally known as Lil Durk from Chicago, Illinois at Live Nation's Bayou Music Center in Bayou Place in downtown Houston. Durk is the lead member and founder of the collective and record label Only the Family (OTF).
(From All Music.com) One of the preeminent rappers from the South Side of Chicago, Lil Durk set himself apart as a teenager in the early 2010s by tempering his raw lyricism with pop appeal -- an approach that has proven to be influential in his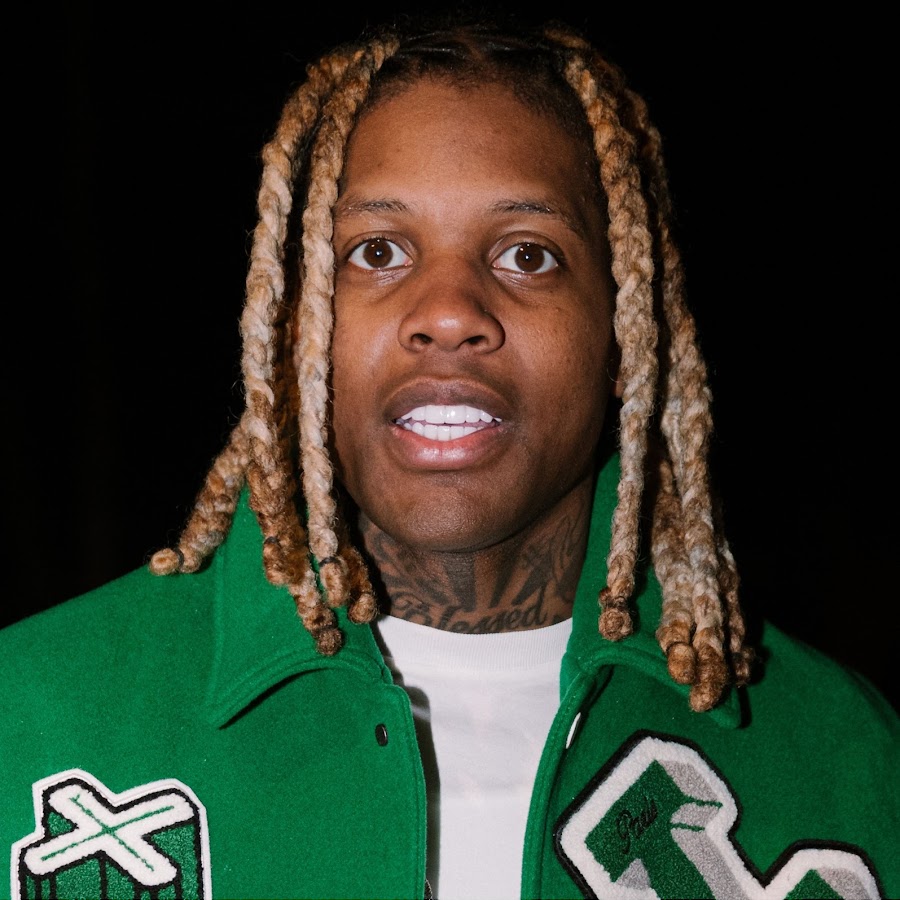 hometown and subsequent distant scenes indebted to the city's innovative drill movement. Durk has followed numerous mixtape releases through his Only the Family label/collective by affiliating with assorted major labels, boosting his commercial exposure with consistent high placements on the Billboard 200. His albums range from 2015's Remember My Name (which featured his first RIAA-certified gold single "Like Me") and 2019's Love Songs 4 the Streets 2 to 2020's The Voice, the latter of which was his third straight Top Ten entry. Among the dozens of tracks on which Durk is featured is Drake's "Laugh Now Cry Later" (also 2020), a number two pop hit nominated for two Grammys: Best Rap Song and Best Melodic Rap Performance. A subsequent collaborative album with Lil Baby, The Voice of the Heroes (2021), went straight to number one, as did his 2022 album 7220.

Born Durk D. Banks, Lil Durk grew up in the Englewood neighborhood of Chicago's South Side. The rapper/singer started issuing mixtapes through his collective OTF (Only the Family) in August 2011 with I'm a Hitta and quickly followed it with I'm Still a Hitta (April 2012) and Life Ain't No Joke (October 2012), the latter of which came out just after the typically melodic and kicked-back "L's Anthem," his debut single for Def Jam. The same year, he was featured on a string of tracks with fellow Chicago natives and close associates like Lil Reese, Fredo Santana, and Chief Keef. "Dis Ain't What U Want," his second Def Jam single, was released in May 2013, just before his affiliation with French Montana's Coke Boys was made official. ( . . more @All Music.com click here)
America in Concert
@Miller Outdoor Theatre
America, the perennial classic-rock favorite, is continuing to celebrate its 50th Anniversary with their powerful performances. Founding members, Gerry Beckley and Dewey Bunnell (along with former band mate, the late Dan Peek) met in high school in London in the late 1960s and quickly harmonized their way to the top of the charts on the strength of their signature song "A Horse With No Name." This weekend they're at Miller Outdoor Theatre.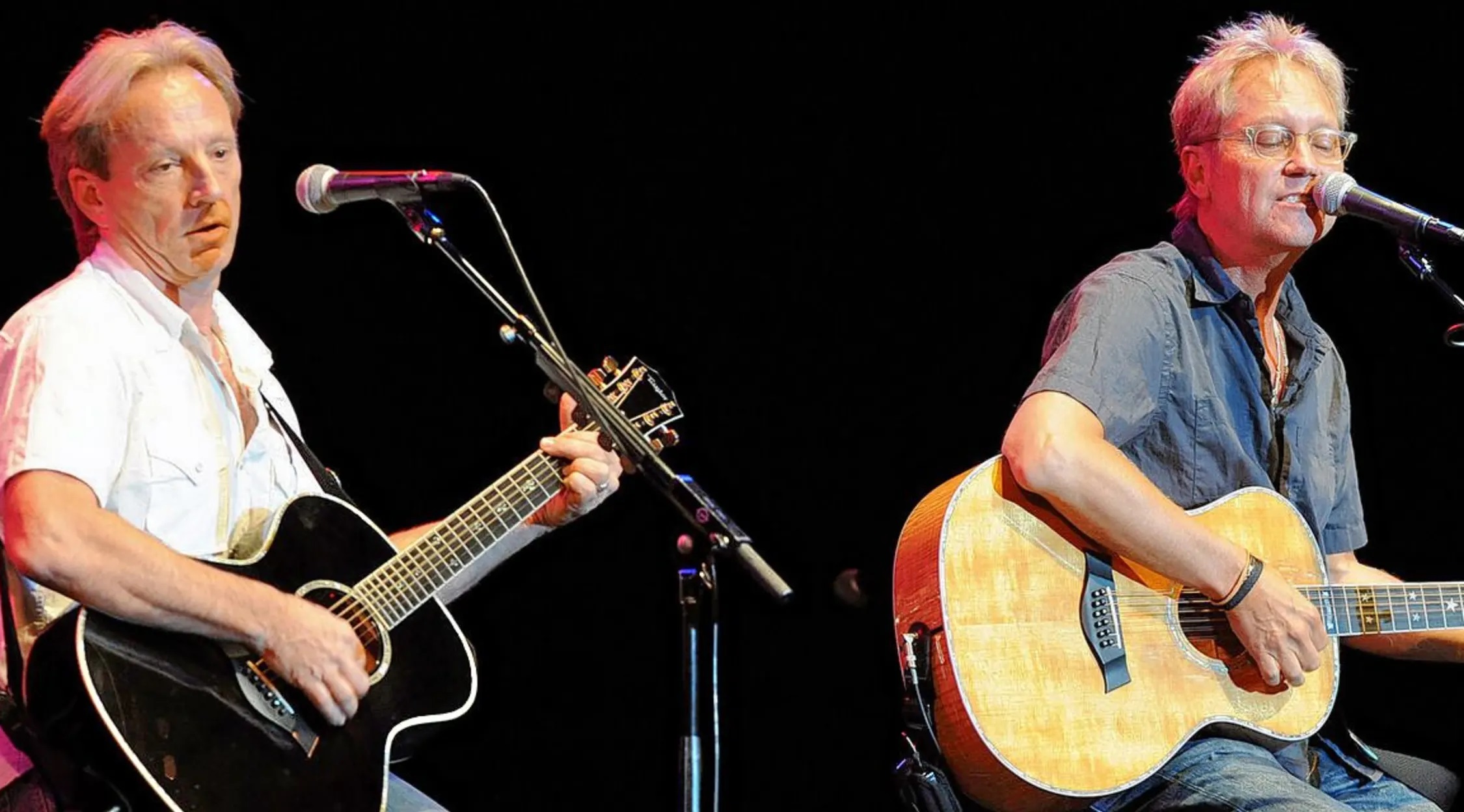 America became a global household name and paved the way with an impressive string of hits following the success of their first #1 single. Forty plus years later, these friends are still making music together, touring the world and thrilling audiences with their timeless sound.
America's journey has found them exploring a wide variety of musical terrain. Their best-known tunes, which also include "I Need You," "Ventura Highway," "Don't Cross The River," "Tin Man," "Lonely People," and "Sister Golden Hair" were cornerstones of 1970's Top 40 and FM rock radio. Yet beyond their impressive catalog of hits, listeners would discover there was always much more to America than surface perceptions. The combination of Gerry Beckley's melodic pop rock and Dewey Bunnell's use of folk-jazz elements, slinky Latin-leaning rhythms and impressionistic lyric imagery contrasted well with Dan Peek's more traditional country-rock leanings and highly
America's albums–six certified gold and/or platinum, with their first greatest hits collection, History, hitting four plus million in sales–displayed a fuller range of the trio's talents than did their singles. Their material encompassed an ambitious artistic swath; from effects-laden rockers to oddballmedleys to soul-bearing ballads, America displayed a flawless blend of disparate genres and styles as wide-open as the great American plains.
Enjoying massive success early in their career, America earned their stripes as musical soldiers on the battlefield amidst the excess, craziness and chaos of the 70's. The trio won the Grammy for Best New Artist in 1972 and began working with George Martin and Geoff Emerick in 1974. This successful team went on to record seven albums and several Top Ten hits, including "Tin Man," "Sister Golden Hair" and "Lonely People."
Easter at the Boardwalk
@Kemah Boardwalk
Friday 4/15/2022 11:00 AM-6:00 PM
Easter weeke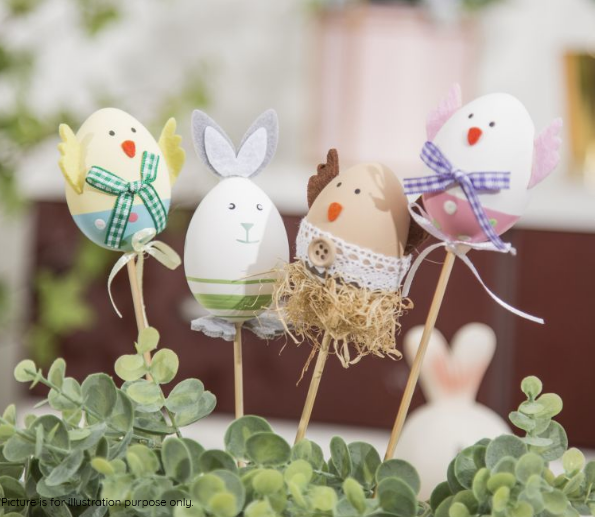 nd an experience! Decorate Easter egg-shaped cookies, take pictures with the Easter Bunny, and participate in the Bunny Hop Egg Hunt.
Saba
"The Back Home Tour"
@HOB Houston
This weekend its Saba at Live Nation's House of Blues in GreenStreet in downtown Houston. Saba initially gained recognition after releasing two independent mixtapes: GETCOMFORTable and ComfortZone. He was also featured on Chance the Rapper's mixtape Acid Rap, in the song "Everybody's Something", and in 2015, Saba and Chance the Rapper collaborated on the song "Angels".
Saba ft. Krayzie Bone - Come My Way
(From Andy Kellman @All Music.com) Chicago-born rapper/producer Saba writes hopeful yet realistic lyrics which address inner-city problems and political matters as well as spiritual concerns, mortality, and his own loss and grief. Saba's contributions to Chance the Rapper songs like 2013's "Everybody's Something" and 2015's "Angels" showcased his range as both a rapper and vocalist and paved the way for his introspective debut studio album, Bucket List Project, in 2016. The loss of a close family member inspired 2018's Care for Me, a tragically beautiful album that explored death, mourning, and life after losing a loved one. On 2022's Few Good Things, he grapples with the effects of his own success. He's also issued songs with artists like Mick Jenkins, Denzel Curry, and Xavier Omär, in addition to releasing an album with his Pivot Gang collective and forming the supergroup Ghetto Sage with Noname and Smino.
Saba (Tahj Malik Chandler) grew up on the West Side of Chicago, specifically within the Austin neighborhood, as part of a deeply musical family. That's also where he formed Pivot Gang, a group of longtime associates that has featured, among others, his brother Jerrel (aka Joseph Chilliams), cousin Walter Long (aka John Walt), Logan Yutters (aka MFn Melo), Frsh Waters, and DJ Damnage. Saba recorded several solo mixtapes -- his first were issued while he was an introverted high-schooler -- and gained traction with ComfortZone, a 2014 release inspired by his father's neo-soul recordings that capitalized on his contributions to awareness-raising tracks by fellow Chicagoans Chance the Rapper and Mick Jenkins. In 2015, Saba appeared as featured artist on several cuts, including Chance's "Angels," Jenkins' "Slumber," and Odd Couple's "What Kings Do." Additionally, he released the reflective Tink collaboration "Temporary," one of his most commercial songs to date. ( . . .more @All Music.com Click Here)
HOB Houston
in GreenStreet
1204 Caroline St.
Houston, TX
(888) 402-5837
Directions (Map)
Upcoming Events
Hobby Center
Thursday 4/14/2022 8:00 PM
Friday 4/15/2022 7:30 PM & 9:45 PM
Saturday 4/16/2022 7:00 PM & 9:00 PM

(From Super Stars bio.com) Erik Griffin's mother enrolled him in a stand-up comedy class at UCLA Extension' when he discovered his interest in becoming a comedian and told his mom.
He performed at The Comedy Store' with Sandi C. Shore, Mitzi Shore, and others. Later on, Erik Griffin performed in a few open mics before quitting, citing the lack of mentorship, his arrogance, and the overall poor experience as reasons for quitting.
The sought-after star revived his stand-up comedian as a career in 2003. Prior to this, Eric worked at a school coaching basketball and handling office work.
He is known for a half-hour special for Comedy Central in 2013. Later in the same year, he released his stand-up album 'Technical Foul: Volume One, on March 12, 2013.
(....more @Super Star bio.com click here)

A towering force in comedy, Erik Griffin is an American actor, comedian, writer, and podcaster. He is best known for his work as the mustachioed Montez Walker on the hit Comedy Central series WORKAHOLICS as well as his series regular role in Showtime's I'M DYING UP HERE, executive produced by Jim Carrey.
Most recently, Griffin was featured in the global Netflix film MURDER MYSTERY alongside Adam Sandler as well as Laurie Collyer's FURLOUGH. Griffin can also be seen in the 2016 box office hit MIKE & DAVE NEED WEDDING DATES.
A veteran stand-up headliner, Griffin performs in venues across the world, but most often can be seen at The Comedy Store in Los Angeles, CA. Griffin's comedy is immortalized on his debut comedy album, TECHNICAL FOUL: VOLUME ONE, his Comedy Central special THE HALF HOUR, in addition to his two hour-long comedy specials titled THE UGLY TRUTH, and AMERIKAN WARRIOR, which are available to stream NOW on Amazon and Showtime respectively.

He will next be seen in the independent feature films GUEST HOUSE with Mike Castle, Aimee Teegarden and Pauly Shore as well as MAYFIELD'S GAME. You can also catch your weekly dose of Griffin on his hit new podcast RIFFIN' WITH GRIFFIN.
The Improv
7620 Katy Freeway Space
455 Houston, TX 77024
Directions
Buy tickets over the phone:
713-333-8800

Houston Arena Theatre
in Arena Towers
7326 Southwest Fwy
Houston, TX 77074
713-772-5900
Directions (Map)
Ericdoa
@White Oak Music Hall
Upstairs
(From All Music.com) Connecticut-based artist ericdoa produces a playful yet angst-ridden mixture of hyperpop, emo-rap, and trap. Affiliated with the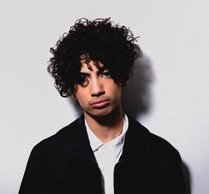 NeilaWorld collective and additionally known by his alter ego Dante Red, ericdoa's releases include the equally cathartic and atmospheric 2020 full-length COA, as well as collaborations with hyperpop scene figures such as osquinn, Glaive, and daine.
Interscope issued "Cloak n Dagger," a collaboration with Glaive, in early 2021, and ericdoa's surprisingly smooth, danceable R&B single "Fantasize" appeared the following May.
Eric George Lopez was born in Connecticut in 2002. Initially known as Killeric, he released his debut EP, Bleed Vol. 1, in 2018. He soon changed his moniker to ericdoa and released DOA in 2019, and his style evolved from dark, trap-influenced rap to songs influenced by emo and alternative rock. His full-length Public Target appeared in early 2020, and he debuted his Dante Red moniker with the bitcrushed single "movinglikeazombie," which was also included on his Hi, I'm Dante EP. Collaborations with artists such as osquinn, Glaive, SEBii, and Kurtains appeared throughout the year, and the full-length COA arrived in November. Interscope issued "Cloak n Dagger," a collaboration with Glaive, in early 2021, and ericdoa's surprisingly smooth, danceable R&B single "Fantasize" appeared the following May.(Read more @All Music.com Click Here)
White Oak Music Hall
2915 N Main Street
Houston, TX 77009
Directions (Map)
Phone: (713) 237-0370
Houston Symphony
Classical Concert
@Jones Hall for the Performing Arts
Friday 4/15/2022 8:00 PM
Saturday 4/16/2022 8:00 PM

Experience the power and grandeur of Beethoven's immortal Eroica Symphony, led by one of today's biggest young conducting stars, Rafael Payare. Liszt is synonymous with finger-flying piano fireworks, and his dramatic Piano Concerto No. 2 is in good hands with returning favorite Jean-Yves Thibaudet. The concerts open with Sofia Gubaidulina's whimsical Fairy Tale Poem, inspired by the Czech fairy tale, "The Little Chalk."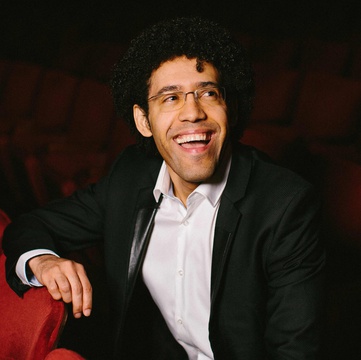 Rafael Payare
Conductor
His profound musicianship, technical brilliance, and charismatic presence on the podium has elevated Rafael to one of today's most sought-after conductors. He kicked off this season with the San Diego Symphony to inaugurate the Rady Shell at Jacobs Park, its stunning new open-air venue, and he gave his first concerts as music director designate of Orchestre Symphonique de Montreal. These concerts mark his Houston Symphony debut.
Jean-Yves Thibaudet
Piano
For more than three decades, Jean-Yves Thibaudet has performed world-wide, recorded more than 50 albums, and built a reputation as one of today's finest pianists. From the start of his career, he delighted in music beyond the standard repertoire, from jazz to opera, which he transcribed to play on the piano. His profound professional friendships crisscross the globe and have led to spontaneous and fruitful collaborations in film, fashion, and visual art.
Jones Hall for the Performing Arts
615 Louisiana Street
Houston, TX 77002-2715
Directions (Map)
Houston's Online Weekend Entertainment Guide
Looking for that Friday weekend event and can't find it, try our custom "Google Search"