Houston's Online Weekend Entertainment Guide
Our Weekend Entertainment Picks for Weekend Fridays
I'm With Her Sara Watkins, Sarah Jarosz & Aoife O'Donovan
@The Heights Theatre

I'm With Her is Sara Watkins, Sarah Jarosz and Aoife O'Donovan. An impromptu show in 2014 at the Sheridan Opera House in Telluride, CO, sparked the formation of I'm With Her and sent the trio touring the world together the next y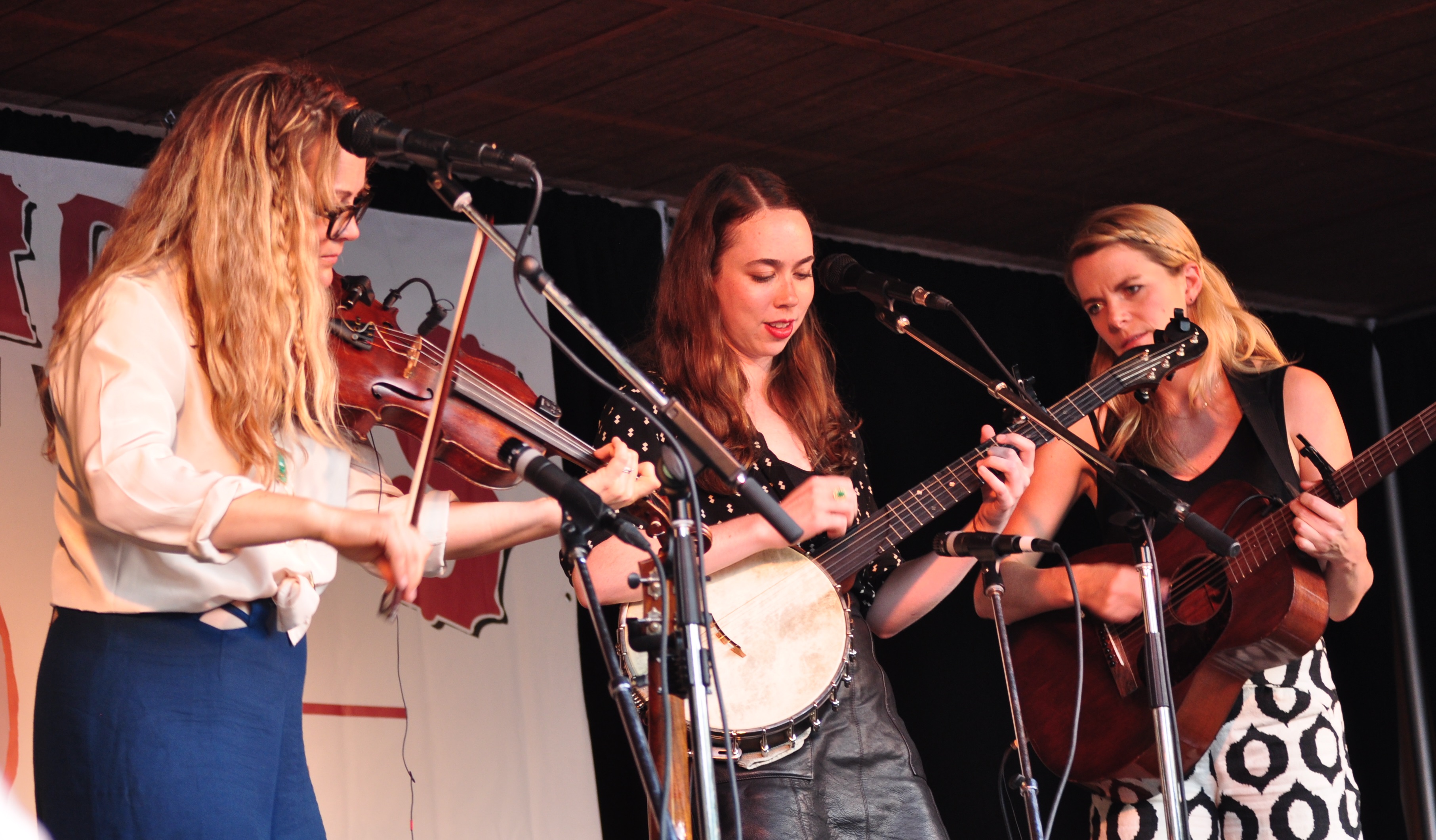 ear. Along the way, I'm With Her formed a special, family-like chemistry, garnering acclaim for their unique blend of instrumental interplay combined with their indelible harmonies, as the New York Times describes, "... that could be sweetly ethereal, or as tightly in tandem as country sibling teams like the Everly Brothers, or as hearty as mountain gospel." Their debut album, See You Around, was recorded in Box, England, with Ethan Johns at Real World Studios.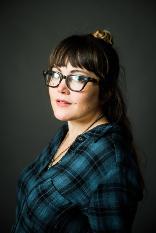 In late 2005, Sara Watkins stated in a PopMatters interview when discussing her first solo-written recorded song, "Anthony", that she "definitely [makes] the effort [to write more], but it's something that doesn't come too easy for me. Nor does it come really easy for the guys, I think they've just been doing it for a very long time."
Sara performing at Austin City Limits Music Festival in 2009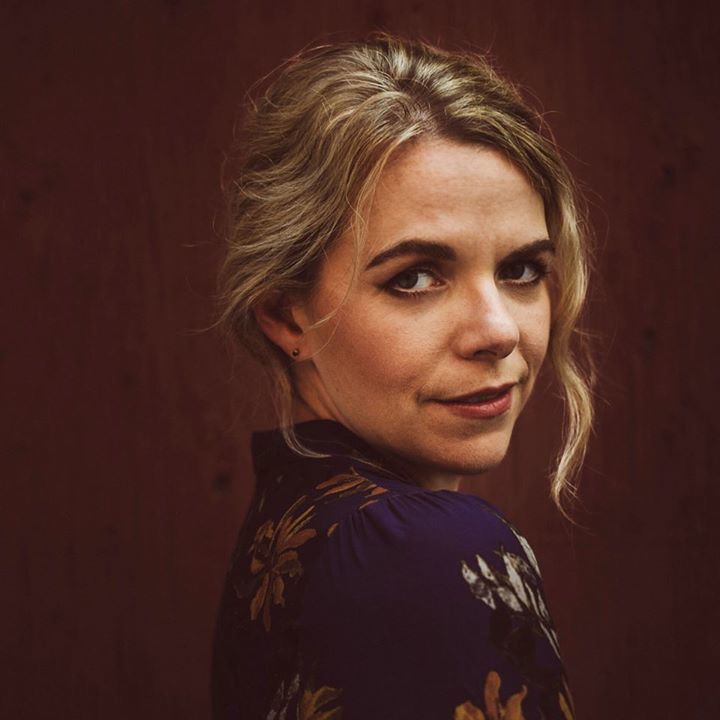 Aoife O'Donovan hails from Newton, Massachusetts. She spent her summers in Ireland singing songs with her extended family. She became interested in American folk music through artists such as Joan Baez and Bob Dylan. Aoife went on to study contemporary improvisation at the New England Conservatory of Music, where she graduated in 2003.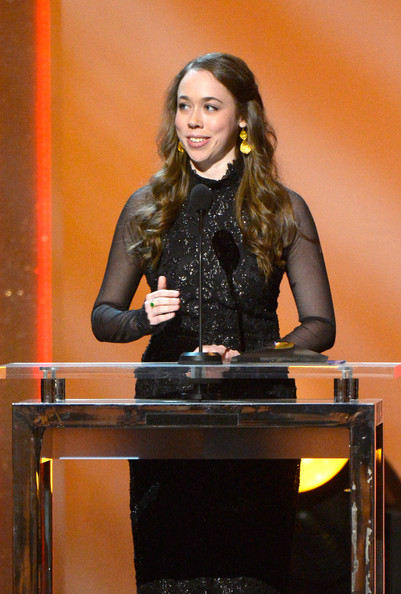 Sarah Jarosz was born in Austin, Texas, and raised in Wimberley, Texas. Her parents were teachers. Her last name is Polish. She began learning the mandolin at age 10 and later began learning to play the guitar, clawhammer banjo, and octave mandolin. During her senior year of high school, Jarosz signed a recording contract with Sugar Hill Records and released her debut album Song Up in Her Head in June 2009.

I'm With Her
Sara Watkins, Sarah Jarosz & Aoife O'Donovan
The Heights Theatre 339 W 19th St.
Houston, TX
Directions
Friday 4/20/2018 7:00 PM
view tickets
Feathers of Fire
@Cullen Performance Hall

[From: spahouston.org]
Feathers of Fire: A Persian Epic is a visually breathtaking cinematic shadow play for all ages, created by Hamid Rahmanian, a 2014 Guggenheim fellowship-winning filmmaker/visual artist. The play unfolds an action-packed magical tale of star-crossed lovers from the 10th-century Persian epic Shahnameh ('The Book of Kings'), – Zaul and Rudabeh, who triumph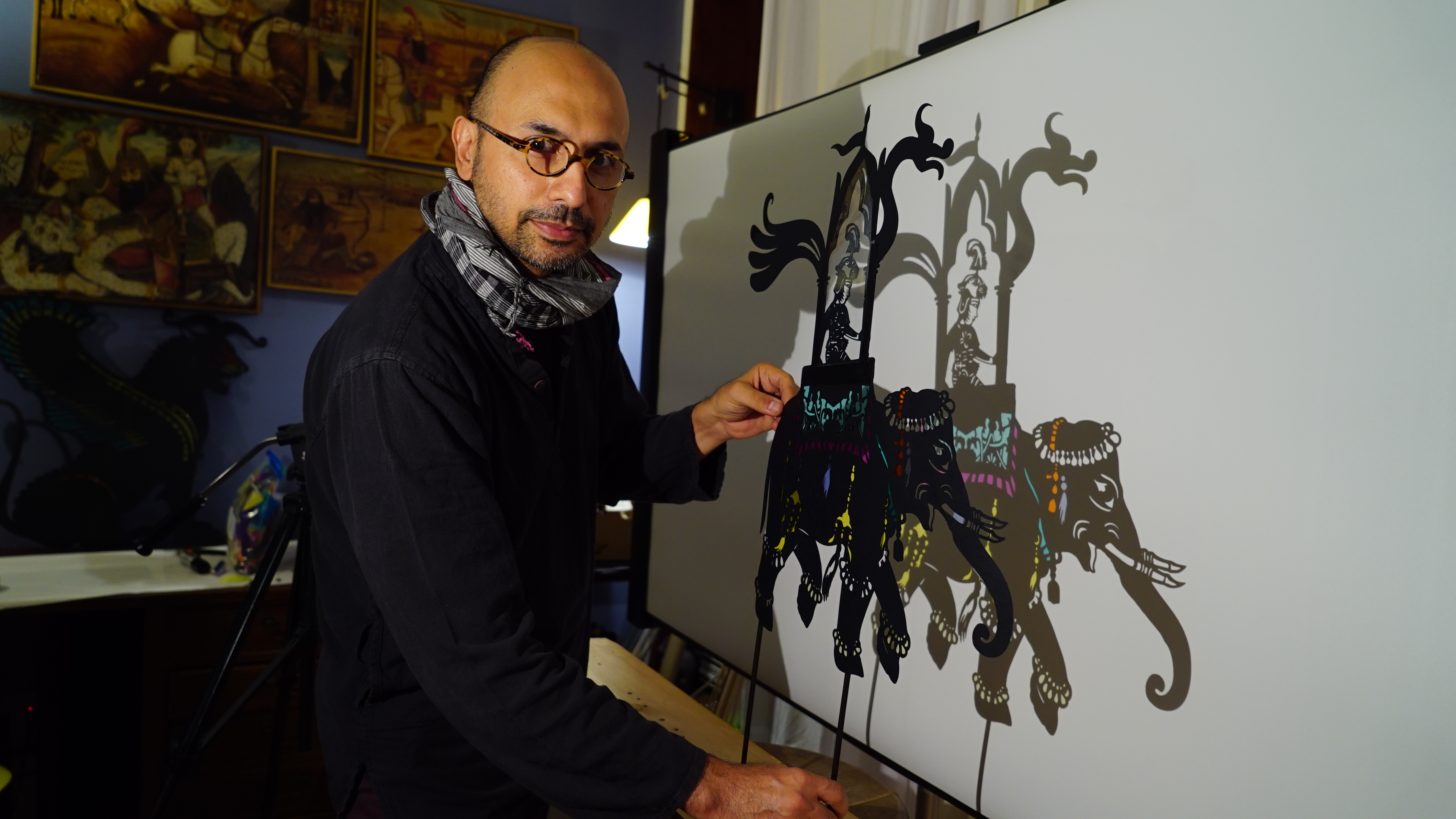 at the end against all odds. Rahmanian's graphics, derived from the visual tradition of the region, will be rendered as puppets, costumes, masks, scenography and digital animation, all of which will come to life in a "live animation" shadow casting technique perfected by shadow master Larry Reed on a cinema-size screen. The play also features an original score by the acclaimed musical team, Loga Ramin Torkian and Azam Ali. Feathers of Fire had its world premiere at the Brooklyn Academy of Music in 2016.
HAYA Band: The Migration
@Miller Outdoor Theatre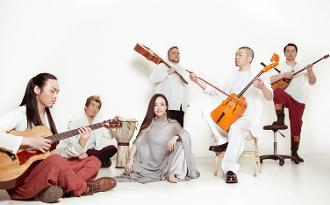 [From Miller Outdoor Theatre.com]

HAYA Band performs Migration, a calm sampling of traditional and contemporary Chinese music
Founded in 2006, HAYA Band is an award-winning world music collective representing a new era in folk music. The group has won many accolades, including from the China Music Awards (Best World Music Performance) and the Chinese Media Awards.
MIGRATION is about searching for one's own spiritual home, experiencing the beauty of life itself, and returning to a simplistic, survivalist lifestyle. HAYA Band's "Migration" Concert employs innovative musical language alongside classic traditional songs, fusing a variety of musical elements such as chants, the Mongolian horsehead fiddle, plucked string instruments, throat singing, and shaman drums. Their music is refined and captivating. Their shows have a distinct "ceremonious" feel. Migration provides us with a path for escape from this fast-paced modern world, a contemporary migration to another realm, one surrounded by the wonders of nature and life.
Houston Symphony's
Michael Krajewski
Star Wars and More
The Best of John Williams
@Jones Hall for the Performing Arts
Friday 4/20/2018 8:00 PM
Saturday 4/21/2018 8:00 PM
Sunday 4/22/2018 2:30 PM & 7:30 PM

Houston Symphony's Michael Karjeski conducts the Best of John Williams this weekend.
With a career spanning over six decades, Williams has composed some of the most popular and recognizable film scores in cinematic history, including the Star Wars series, Jaws, Close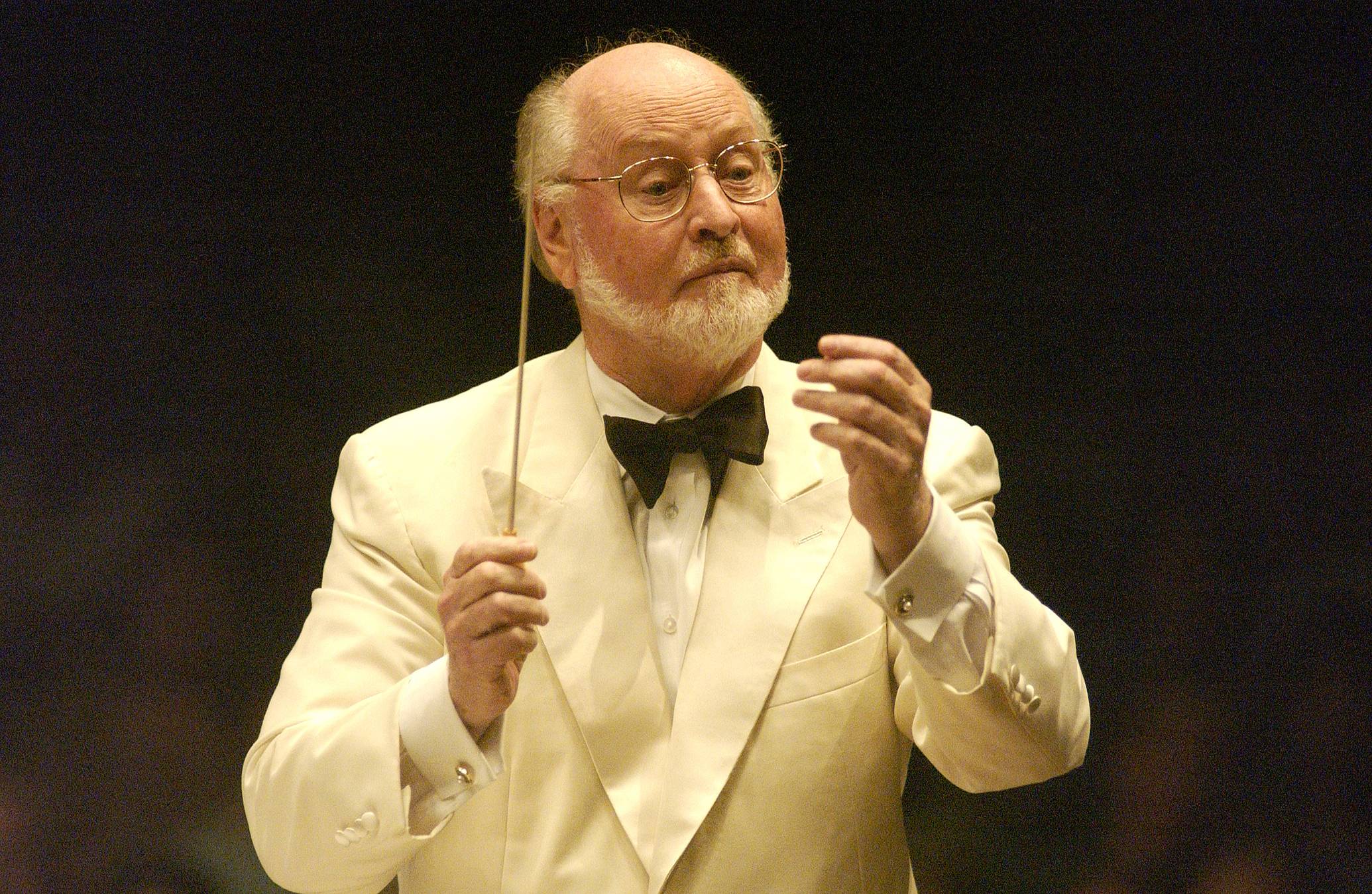 Encounters of the Third Kind, Superman, E.T. the Extra-Terrestrial, the Indiana Jones series, the first two Home Alone films, the first two Jurassic Park films, Schindler's List, and the first three Harry Potter films.Williams has been associated with director Steven Spielberg since 1974, composing music for all but three of his feature films.
Other notable works by Williams include theme music for the 1984 Summer Olympic Games, NBC Sunday Night Football, "The Mission" theme used by NBC News and Seven News in Australia, the television series Lost in Space and Land of the Giants, and the incidental music for the first season of Gilligan's Island. Williams has also composed numerous classical concertos and other works for orchestral ensembles and solo instruments. From 1980 to 1993 he served as the Boston Pops's principal conductor, and is currently the orchestra's laureate conductor.
Houston Symphony's Michael Krajewski
Star Wars and More The Best of John Williams
Jones Hall for the Performing Arts
615 Louisiana St. Houston, TX
Directions
Friday 4/20/2018 8:00 PM
Saturday 4/21/2018 8:00 PM
Sunday 4/22/2018 2:30 PM & 7:30 PM
View Tickets

Houston Texans
Draft Party
@NRG Stadium
Houston Texans fans are invited to come out to the 2017 Houston Texans Draft Party presented by Coors Light on Thursday, April 27 at NRG Stadium. The Draft Party will begin at 6:30 p.m. CDT and the 2017 NFL Draft begins at 7 p.m. CDT.
Tickets went on sale, Thursday, April 13 at 9 a.m. CDT. Although the event is expected to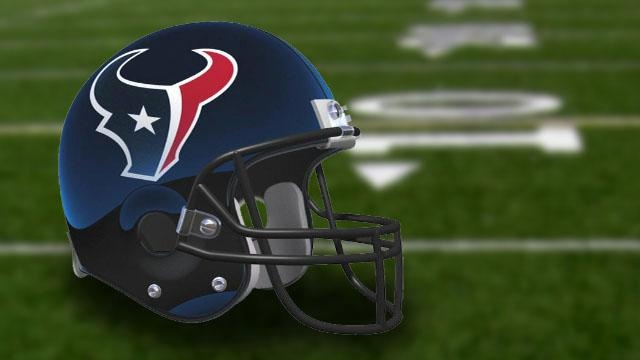 sell out once again this year, the team will reserve a limited number of tickets for Thursday's general public release in order to ensure that all Texans fans have the opportunity to attend.
Parking at the Draft Party is also free and will be located in the Blue Lot on the South end of NRG Stadium.
NFL Network's draft coverage will be shown on the HD televisions throughout the 100 Level Concourse and Texans Radio on SportsRadio 610 will broadcast live, with commentary and analysis from "The Voice of the Texans," Marc Vandermeer, and a number of special guests. When the Texans make their first-round pick, fans at the Draft Party will hear from the player first as part of Texans Radio's live broadcast.
Texans Ambassadors will be on hand to sign autographs throughout the evening. Texans fans can also get their first glimpse of the 2017 Houston Texans Cheerleaders when the squad makes its debut performance at the event.
Young fans can play in the TORO's Kids Club Zone presented by Kroger, which will feature interactive games, a balloon artist, face painters and appearances by TORO and Deep Steel Thunder. Fans can also take photos in Memory Alley located on the concourse.
NRG Stadium
NRG Pkwy.
Houston, TX
Directions
Friday 4/27/2018 6:00 PM
The Homeless Chronicles are the go to pages for service organizations to obtain information as to what is happening in the community (news) to help homeless individuals and families. The blog is also designed to meet the needs of every homeless person with information they can use to help them back to self-sufficiency.
[Click here for more]
A Public Affairs Blog of the Menendez Media Group.com

Looking for that Friday weekend event and can't find it, try our custom "Google Search"