Weekend Fridays is updated continuously
Maggie Belle
and Say Girl Say
@The Heights Theatre
Friday 4/22/2022 8:00 PM
Doors Open 7:00 PM
Maggie Belle will draw you in, keep you moving, and give you something to hold on to says the perfromer's record label. This weekend Belle is in Houston at The Heights Theatre in an album rlease concert.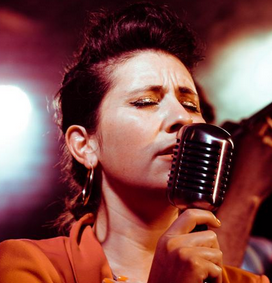 Maggie Belle was formed by Brian Hunter and Maggie Belle in 2013 in New Orleans, LA. The two say they were inspired by Rhythm and Blues, Soul, and Pop that helped them create a unique sound of their own. Maggie Belle has made appearances at New Orleans' very own Jazz and Heritage Festival, Bayou Boogaloo, Houston's Splice Records River Revival Festival, and San Jose's Summer Jazz Festival. Maggie Belle recorded her first full length album during the height of the pandemic, all while working as a local registered nurse in the ICU.

Say Girl Say

Say Girl Say is a genre-bending multi-instrumental duo from Houston, Texas composed of members Brigette Yawn and Suad Ihsan, known for their hypnotic vocal harmonies, lyrical finesse, and entrancing melodies backed by eclectic instrumental production. What began as a casual friendship in 2012, grew into a local staple within Houston's artist community. In May 2015, the band released their first self-titled record "Say Girl Say", an all-acoustic album featuring ukulele, guitar, harp, and violin, accompanied by many sounds of worldly percussion. Since then, Say Girl Say's sound has evolved over the years while writing and recording their sophomore album "Let My Hair Down", which debuted May 2021. "Let My Hair Down" is a concept of finding yourself by stumbling through the human experience in search of love, empowerment, forgiveness, and compassion.
Houston Symphony Pops
Presents
"Queen of Soul"
@Jones Hall
Friday 4/22/2022 8:00 PM
Saturday 4/23/2022 8:00 PM
Sunday 4/24/2022 2:30 PM

Aretha Franklin captured our hearts with her powerhouse voice and soulful refrains about love, pain, and triumph. This weekend the Houston Symphony honor the late R&B singer. Capathia Jenkins, Ryan Shaw, and the Symphony hail the Queen of Soul who demanded the world's R-E-S-P-E-C-T, performing showstoppers like "Chain of Fools," "You Make Me Feel Like A Natural Woman," and "Respect."
It was in 2015 Frankly played the Kenney Center in Washington DC celebrating the woman who wrote one of her signature songs, (You Make Me Feel Like) A Natural Woman.
Aretha Franklin - (You Make Me Feel Like)
A Natural Woman
(Live at Kennedy Center Honors)
LCS Spring Finals
@NRG Stadium
Friday 4/23/2022
Saturday 4/24/2022
This weekend in NRG Park at the stadium will be the LCS Spring Finals. This will be the first time this esport game will be held at a large venue like NRG Stadium. The League Championship Series (LCS) is the top level of professional League of Legends in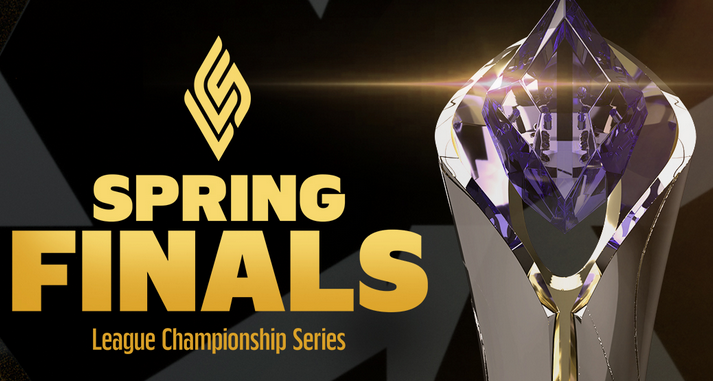 the United States and Canada.
The esports league is run by Riot Games and has ten franchise teams. Each annual season of competition is divided into two splits, spring and summer, which conclude with a double-elimination tournament between the top eight teams. At the end of the season, the winner, runners-up and third-place team of the summer playoffs qualify for the annual League of Legends World Championship.
Performing Arts Houston
Presents
Comedian Tig Notaro
@Wortham Center
Cullen theatre
Tig Notaro is an Emmy and Grammy nominated stand-up comedian, writer, radio contributor, and actor as well as a favorite on numerous talk shows, including The Late Show with Stephen Colbert, The Tonight Show with Jimmy Fallon, and Ellen. Rolling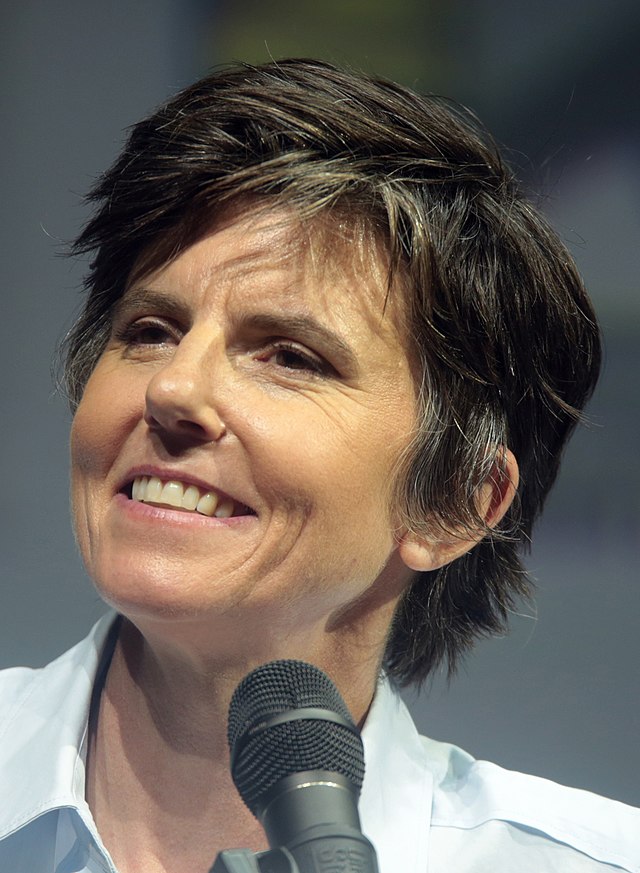 Stone named her one of the "50 best stand-up comics of all time." Notaro appears in Zack Snyder's Army of the Dead and Star Trek: Discovery; she wrote and starred in the groundbreaking TV show One Mississippi and just released her second HBO special Tig Notaro: Drawn. In 2021, Tig co-directed the feature film Am I OK? with wife, Stephanie Allynne, which debuted at the 2022 Sundance Film Festival and will be available on HBO Max later this year. She hosts the critically acclaimed advice podcast, Don't Ask Tig as well as co-hosts the ridiculous documentary film podcast Tig and Cheryl: True Story.
Houston Astros vs. Toronto Blue Jays
Major League Baseball at Minute Maid Park
Friday 4/22/2022 7:10 PM
Saturday 4/23/2022 7:10 PM
Siunday 4/24/2022 1:00 PM
More information on our Sports Weekend page
(Click Here)
Astros Minute Maid Park tickets via ticketliquidator.com
(Click Here)

Party on the Plaza: Claremont Heir
at Avenida Houston
Friday, April 4/22/2022 FREE – 6:00 PM
After a two-year hiatus "Party on the Plaza" is back
with alt rock band Claremont Heir
Kinder HSPVA's Encore 50
@Miler Outdoor Theatre
All performances at Miller Outdoor Theatre
are FREE!
Kinder HSPVA's Encore 50 invites audiences of all ages to join the party as Houston's High School for the Performing and Visual Arts celebrates fifty years of excellence! This weekend at Miller Outdoor Theatre.
Students will share selections from every fine arts department at the school: Creative Writing, Dance, Instrumental Music, Theatre, Visual Arts, and Vocal Music.
In 1971, the Houston Independent School District launched HSPVA as its first magnet program. Since then, the school has become a beacon of equity and diversity, and of artistic and academic excellence. Today, Kinder HSPVA is a model for arts schools around the country.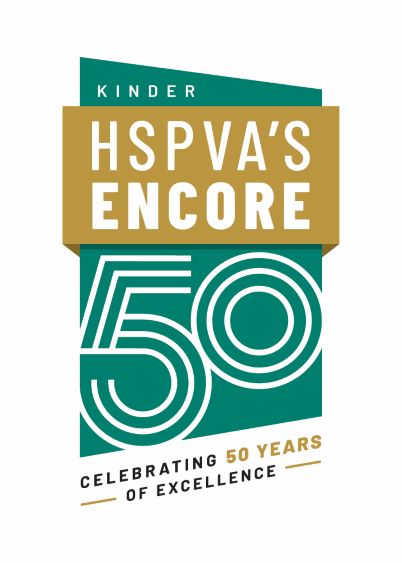 In addition to current students, Encore 50 will feature special guests, including some of the school's most acclaimed alumni. Audiences will get to see how the school's renowned pre-professional arts training has evolved over time through archival footage and behind-the-scenes video. The show will also include remarks from HSPVA faculty legends and members of the Houston arts community who have helped the school grow into a successful launch pad for creative leaders.
Kinder HSPVA has a mission to cultivate both artistic and academic excellence in a diverse environment, HSPVA builds the confidence and enthusiasm required for an accomplished creative future.
Miller Outdoor Theatre
Hermann Park
6000 Hermann Park Dr
Houston, TX 77030
Directions click here
(832) 487-7102
Tim Dillon in Concert
@Bayou Music Center

This weekend at LiveNation's Bayou Music Center its comedian Tim Dillion at the downtown venue. Dillion has a popular pocast, "The Tim Dillon Show". Dillon discusses events from his life and news topics that often revolve around cultural issues, the entertainment industry, and politics.
Dillion created a while back and hosts Tim Dillon's Real NY Tour, which comically takes the audience around Manhattan on a double decker bus.
Did you the comedian was a regulary when he was a kid on the popular PBS childern's show "Sesame Street". He has often told interviewers during this child acting career it was not all that it was cracked up to be and considers himself a failure at it. Actually it was on The Joe Rogan's podcast Dillion opened up about his child acting days saying, "I was a child actor as a kid and I failed. I was on Sesame Street twice. I did the polka with Snuffleupagus".
Bayou Music Center
in Bayou Place
520 Texas Ave
Houston, TX 77002
Directions (Map)
Phone: (713) 230-1600

And Then Came Humans
In Restaurant Bar 6:00 PM
Local Vocals in
The Foundation Room 7:00PM
Great Good Fine Ok 7:00 PM
St. Paul & The Broken Bones
The Alien Coast Tour 7:00PM
HOB Houston
in GreenStreet
1204 Caroline St.
Houston, TX
(888) 402-5837
Directions (Map)
This Weekend
@Warehouse Live

The Movement
Friday 4/22/2022
9:00 PM
Doors Open
8:00 PM

Gatecreeper
Saturday 4/23/2022 7:30 PM
Doors Open
6:30 PM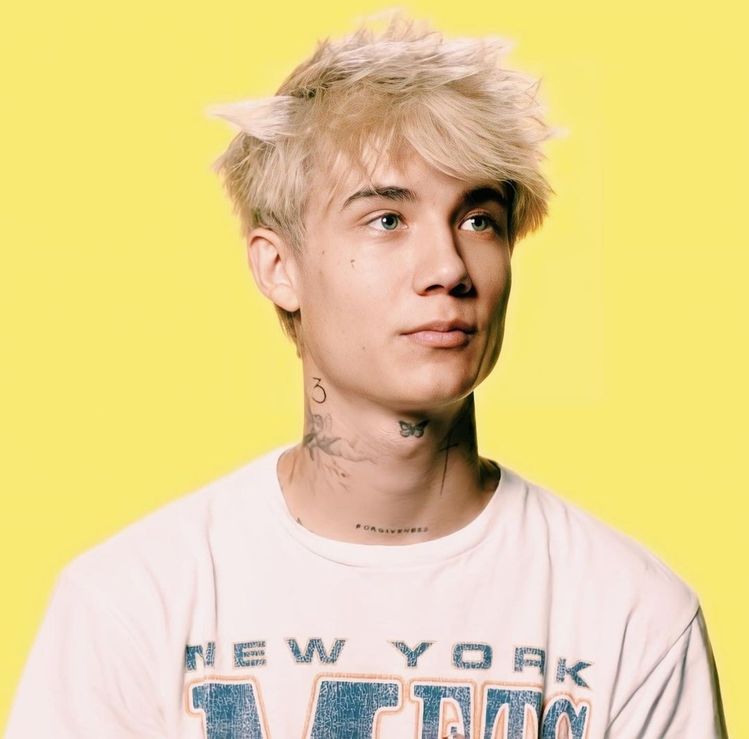 jxdn
"Tell Me About Tomorrow Tour"
Saturday 4/23/2022 8:00 PM
Doors Open
7:00 PM

Palace
in The Studio
Sunday 4/24/202
8 :00 PM
Doors Open
7:00 PM
Warehouse Live
813 St Emanuel Street
Houston, TX 77003
Directions (Map)
(713) 225-5483
Thursday 4/21/2022 8:00 PM
Friday 4/22/2022 7:30 PM & 9:45 PM
Saturday 4/23/2022 7:00 PM & 9:30 PM
Sunday 4/24/2022 7:30 PM
Comedian Carlos Mencia makes his way to northwest Houston this weekend at The Improv. Whether it his man-on-the-street interviews or studio comedy commercial parodies Mencia demonstrates an extraordinary his comic ability to connect with his audience.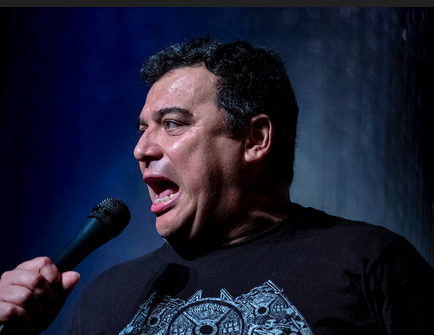 Mencia comes from a humble background born in San Pedro Sula Honduras the 17th of 18 children. His parents sent him to the United States when he was about three months old where he was raised in Maravilla Projects in Los Angeles California by his aunt and uncle. In his early teens Mencia moved back to Honduras because his family wanted him to avoid the destructive gang culture of East Los Angeles. When Mencia later returned to Los Angeles he showed such educational prowess that he was immediately promoted to the tenth grade. Soon after he successfully graduated from Garfield High School.
Carlos Mencia: Not for the Easily
Offended 2003 - Sniper was Black
encia began his career doing stand-up on amateur night at the comedy club Laugh Factory. He later showcased at The Comedy Store and became a regular performing nightly. After he found success on the L.A comedy circuit Mencia was named "International Comedy Grand Champion" from Buscando Estrellas (the Latino version of Star Search). This led to appearances on "In Living Color " "The Arsenio Hall Show " "Moesha" and "An Evening at the Improv."
Mencia continued his journey up the comedy ladder by headlining "The Three Amigos" tour with Freddy Soto and Pablo Francisco which sold out in record time around the United States. He was also featured in the independent films "Outta Time" and "29 Palms" and starred in guest spots on "The Shield" and "The Bernie Mac Show " among others. In 2002 he received a CableACE Award nomination for Best Stand-Up Comedy Special for his HBO special. That same year Mencia was featured on "Comedy Central Presents." Mencia remained busy and after the success of his solo dvd "Carlos Mencia: Not For The Easily Offended " "Mind of Mencia" went into development. The show was an instant hit and after the first season Comedy Central signed Mencia back for his own original stand-up special "Carlos Mencia: No Strings Attached." The special was the first Comedy Central Stand-up Special DVD to achieve Platinum sales status.
Most recently Mencia has gone back to his comedic roots performing at a multitude of comedy venues – allowing him to share his newest material with a more intimate audience.

"Mind of Mencia" became one of the strongest shows in Comedy Central history averaging about 1.5 million total viewers. "Mind of Mencia" was executive produced by Carlos Mencia and Robert Morton ("Late Night with David Letterman").
Mencia starred opposite Ben Stiller and Michelle Monaghan in the Farrelly Brothers' hit feature film THE HEARTBREAK KID (DreamWorks). Mencia also starred in the family comedy OUR FAMILY WEDDING (FOX Searchlight) alongside America Ferrara and Forrest Whitaker.
Since 2007 every holiday season Mencia has embarked on a USO Tour to the Persian Gulf to entertain the troops serving overseas. For his 2008 trip Mencia visited Kuwait to host "Operation MySpace " an exclusive concert for American Troops in the Middle East alongside Jessica Simpson and The Pussycat Dolls.
Most recently Mencia has gone back to his comedic roots performing at a multitude of comedy venues – allowing him to share his newest material with a more intimate audience. His current tour called the "C 4 Urself Tour " has been making stops all around the country performing for eager fans.
Carlos Mencia presently lives in Los Angeles.
The Improv
7620 Katy Freeway Space
455 Houston, TX 77024
Directions
Buy tickets over the phone:
713-333-8800
Houston's Online Weekend Entertainment Guide
Looking for that Friday weekend event and can't find it, try our custom "Google Search"