Weekend Fridays is updated continuously
Celtic Woman
Postcards from Ireland
@Smart Financial Center

The Celtic Woman Postcards From Ireland Tour is a rescheduled date from April 27. 2021. All tickets will be valid for the new date announced.
Grammy nominated global music sensation Celtic Woman is thrilled to return in 2022 with a brand-new show Postcards from Ireland this weekend at Smart Financial Center.
Postcards from Ireland celebrates the rich musical and cultural heritage of Ireland; taking audiences on a journey of story and song from across the Emerald Isle.
Embrace an evening of angelic voices, breath-taking harmonies and instrumental virtuosity, transporting you from your theatre seat to the lush landscapes of Ireland.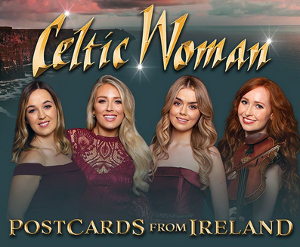 Celtic Woman's fresh fusion of traditional Irish music and contemporary songcraft celebrates Ireland's ancient heritage while reflecting the vibrant spirit of modern Ireland.
With Irish dancers, bagpipers and an array of traditional Irish instruments - including the bodhran, tin whistle and uilleann pipes - this dynamic and multi-talented group has captivated audiences all around the world.
Justin Bieber's
"Justice Tour"
@Toyota Center
Friday 4/29/ 2022 7:00 PM
Last weekend Bieber's tour was in Des Monies, Iowa at the Wells Fargo Arena. This weekend Bieber is in America's Energy City at Houston's Toyota Center.
Hannah Rodriguez of the Des Moines Register.com wrote, "The show started earlier than expected with opening acts ¿Téo?, Eddie Benjamin and Jaden — the son of Oscar and Grammy award winner Will Smith and Jada Pinkett Smith — taking the stage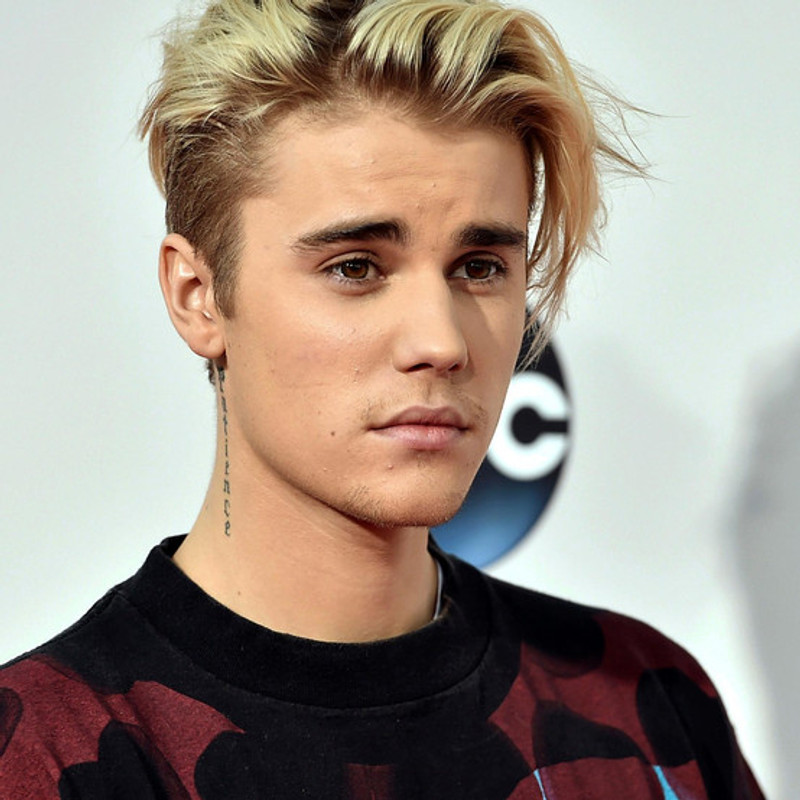 before Bieber's 8:30 p.m. showtime. Bieber's nearly two-hour set featured synchronized, color changing drones, pyrotechnics and laser light shows that seemingly entertained the increasingly animated crowd."
"Early in his performance Bieber donned a pink puffer jacket before going shirtless, with light pink pants to match, an oversized pearl necklace and a New York Yankees hat on backward. His face throughout the concert was partially hidden behind a pair of Balenciaga sunglasses, ditching the pair only for the performance's 18th track, "Lonely."
(From All Music.com) Justin Bieber became a global pop phenomenon with his debut, My World (2009), a multi-platinum smash in the singer's native Canada and several other territories.
Snow Tha Product
@HOB Houston
This weekend its Snow Tha Product at LiveNation's House of Blues in GreetStreet downtown Houston.
(From All Music.com) Bilingual rapper and singer Claudia Feliciano, who goes by the name Snow tha Product, switches between hardened rhymes and bright melodic hooks with an emphasis on the former. Easily mistaken for a drug reference,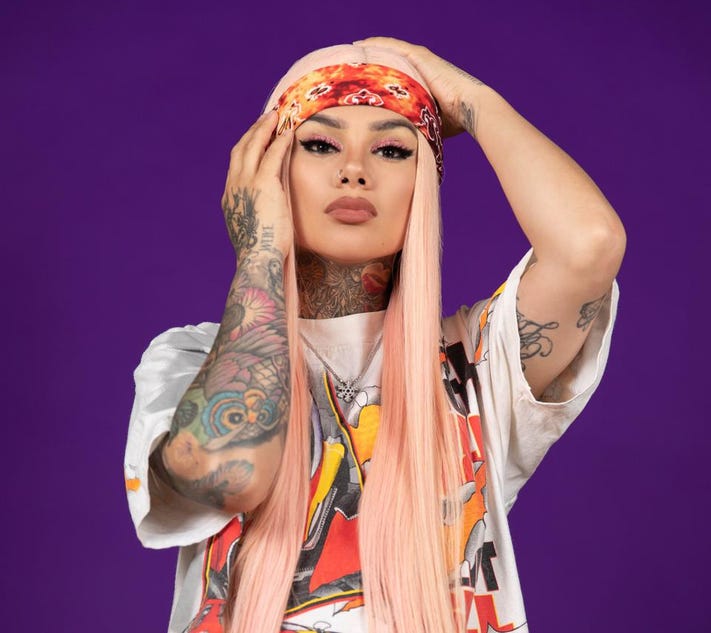 Feliciano's performing alias was inspired instead by Disney character Snow White and the artist's desire to prevent her musical and personal lives from blurring into one another. Born in San Jose and raised in San Diego, she appeared as Claudia White on "Alguien," a 2009 single by Latin pop artist Jaime Kohen, prior to basing herself out of the Dallas-Fort Worth area. For several years she was an underground artist, though she eventually attracted some high-level guest appearances on her mixtape releases, including the likes of Tech N9ne and Ty Dolla $ign. (Read more @All Music.com click here)
The latina rapper last year signed a lucritive deal with PepsiCo makers of "Rockstar Energy. "According to PepsiCo Energy CMO Fabiola Torres, 14% of Rockstar consumers are Hispanic.
Snow Tha Product, Haraca Kiko - Nieve

"Rockstar Energy was founded in the West and has a legacy of engaging with Hispanic consumers through product innovation—and our consumer base actually overindexes with Hispanics," Torres tells Marketing Daily. "This year we are going one step beyond by partnering with an iconic Hispanic talent such as Snow Tha Product and working with her to tell the story of the Hispanic community's hustle. And it's only the beginning."
HOB Houston
in GreenStreet
1204 Caroline St.
Houston, TX
(888) 402-5837
Directions (Map)
Encanto
@Miller Outdoor Theatre
Featuring songs written by Lin-Manuel Miranda, "Encanto" was able to win over critics and audiences alike. The family-friendly musical feature earned a 92 percent Certified Fresh Rotten Tomatoes score and a straight 'A' grade from CinemaScore. Plus, the film's number one opening marks the best for an animated film since the pandemic began. All in all
the film took in $27 million over the three-day weekend and $40.3 million since Wednesday. Overseas it grossed another $29.3 million, making its five-day worldwide total $69.6 million. The animated musical is set in Colombia where it tells the story of an extraordinary family, the Madrigals. The studio describes the plot as: "[The Madrigals] live hidden in the mountains of Colombia, in a magical house, in a vibrant town, in a wondrous, charmed place called an Encanto. The magic of the Encanto has blessed every child in the family with a unique gift from super strength to the power to heal—every child except one, Mirabel. But when she discovers that the magic surrounding the Encanto is in danger, Mirabel decides that she, the only ordinary Madrigal, might just be her exceptional family's last hope."

Common Sense Media reports the film is good for ages six and up, and highlights important lessons like empathy, teamwork and courage. The film also includes diverse on-screen representation and spotlights Colombian culture. The voice cast includes John Leguizamo, Wilmer Valderrama, Maluma, Adassa, María Cecilia Botero, Angie Cepeda, Diane Guerrero and Jessica Darrow.
Miller Outdoor Theatre
Hermann Park
6000 Hermann Park Dr
Houston, TX 77030
Directions click here
(832) 487-7102
Robert Finley
with Special Guests
Peter More (quartet)
and I&R
@The Heights Theatre
Friday 4/29/2022 7:45 PM
Doors Open 7:00 PM
Lobby 6:00 PM
Robert Finley's singing is as primal as an alligator and sweeter than late-summer honey. This weekend Finley is in northwest Houston at The Heights Theatre.
And on the new Sharecropper's Son, he uses his marvelously expressive voice—which can glide from a gut-deep growl to a soothing purr to a transcendent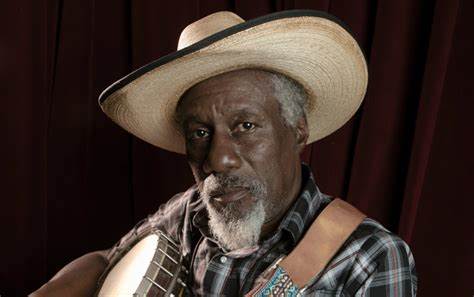 falsetto all in a single phrase—to tell the story of his life in song. The album's 10 numbers, produced by Dan Auerbach for his Easy Eye Sound label and available on July 10th, are blues, soul, gospel, and rock-infused chapters from that life, weaving Finley's own stories of picking cotton, country childhood, hardship on city streets, jail time, the pain and joy of love, the search for a better life and the dream of salvation into a spellbinding musical tale.
"I try to open up my heart and keep it real every time I sing," explains Finley, who has lived nearly all his days in and around the farmlands and swamps between his birthplace, Bernice, and his current home, Winnsboro, in North-Central Louisiana. "We made this album after we all went on tour together, and we were ready. I was ready to tell my story, and Dan and his guys knew me so well by then that they knew it almost like I do, so they had my back all the way."
You can hear that in how Finley and the band nearly breath together in songs like the gospel "Souled Out On You," where the singer's heart-piercing falsetto rings sharp and clear as an angel's horn—underpinned by Auerbach's fuzz-sweetened brown-butter guitar tone—and "Sharecropper's Son," where the musicians mine a deep, funky groove as Finley sings about his raising "out in the red hot sun, where the work is never done."
Cut-by-cut, this follow-up to Finley's 2017's Easy Eye Sound release Going Platinum! bristles with the visceral energy that can only be captured by creatively charged musicians playing live and spontaneously in the studio. In addition to Auerbach, who dips into a deep well of styles and sounds throughout, the band includes Mississippi hill country's Kenny Brown and Eric Deaton, veterans of Junior Kimbrough's and R.L. Burnside's bands, on guitar and bass, respectively. They're joined by other notables: keyboardist and songwriter Bobby Wood, who's played a historic role in Memphis and Nashville music, drum legend Gene Chrisman and the equally legendary Louisiana guitarist Billy Sanford. And the line-up's completed by a full horn section, bassist Dave Roe, who has decades of experience with Johnny Cash, Dwight Yoakam, and John Mellencamp, and drummer Sam Bacco, who has a long resume in rock, country, pop, and bluegrass.
Auerbach's relationship with Finley began as a listener. He was knocked out by Finley's talent at first hearing of Age Don't Mean a Thing, the singer's 2016 debut on Fat Possum Records.
Of course, the fire behind the conflagrant performances on Sharecropper's Son is Finley, who was so deeply in the zone throughout that his lyrics and vocal approach for two of the album's songs, the autobiographical "Country Child" and his manifesto of love and struggle, "Country Boy," were improvised as he and the band rolled tape.
Such untrodden terrain is just another of the many settings where Finley feels comfortable. "When we play live, I always leave room in the show for lyrics I make up on the spot while the band hits a groove," he explains. "I guess the younger generation calls it free-styling, but for me, it's just speaking from my mind straight from my soul. It needs to be something I lived, and then I can just tell people about it. One of the things I love about music is that, when I was a boy growing up in the South, nobody wanted to hear what I had to say or what I thought about anything. But when I started putting it in songs, people listened."
Auerbach's relationship with Finley began as a listener. He was knocked out by Finley's talent at first hearing of Age Don't Mean a Thing, the singer's 2016 debut on Fat Possum Records. "His voice was just out of control, and I thought, 'I've got to get him into the studio,' " Auerbach recounts. So the next year he invited Finley to Easy Eye Sound Studio in Nashville to record a soundtrack for Murder Ballads, a graphic novel. And while Auerbach knew Finley's voice was big, he had no idea that his personality was just as large.
Robert Finley - "Sharecropper's Son"

"He walked in like he was straight out of the swamp," Auerbach attests. "He had leather pants, snakeskin boots, a big country & Western belt buckle, a leather cowboy hat and a three-quarter-length leather duster." The final touch was the folding cane the legally blind Finley wore on his hip, in a holster. "Basically, he was dressed for national television," Auerbach adds.
I&R
I&R is the creative playground for multi-instrumentalist Josh Cournoyer's sonic exploration. Combining the rootsy songcraft of a six-year Nashville stint and the ambient existentialism of his New England upbringing, the loose collective has been in a state of constant evolution over the past four years. 2019's debut full length, Bankrupt City, was called "one of the year's best local records" by No Country for New Nashville. It featured a range of guest musicians, including Joe Pisapia (Guster, kd lang), Mike Poorman (Hot Rod Circuit), MorganEve Swain (The Devil Makes Three), Arun Bali (Craig Finn), Zac Clark, and was engineered by Logan Matheny (Chuck Berry). Returning to Nashville after a tour in summer of 2019, Cournoyer apprenticed under Pisapia as an assistant engineer at Middle Tree Studio. The beginning of 2020 saw I&R's return to Providence, holing up in an empty Airbnb during the springtime lockdowns to write a follow-up. He further developed his production skills, shipping in an array of analog recording gear to begin work on his sophomore LP. Keep the Sun in Your Eyes was entirely written, performed, engineered, and mixed by Cournoyer over eight months in isolation, and set to release in 2022.
This weekend
@White Oak Music Hall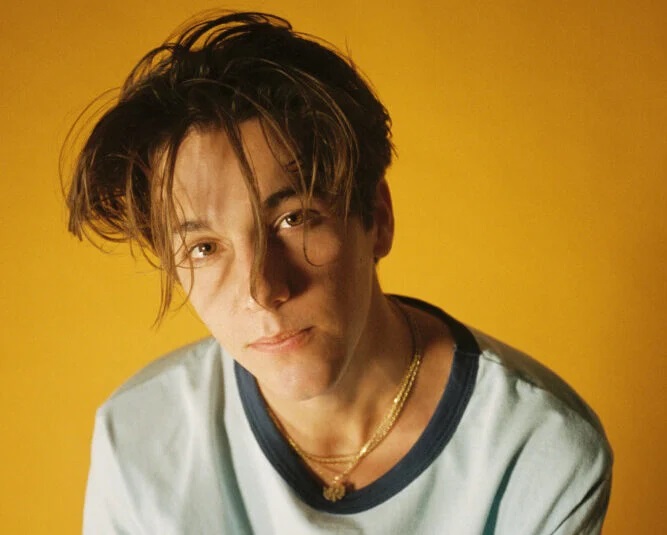 Downstairs
Role Model TouRX 2022 World Tour
Friday 4/29/2022 8:00 PM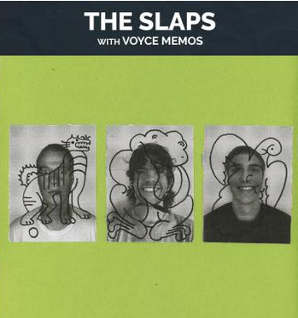 Upstairs
The Slaps with Voyce Memos
Friday 4/29/ 2022
8:00 PM
Lawn
Deftones - Tour 2022
Sunday 5/1/2022 6:00 PM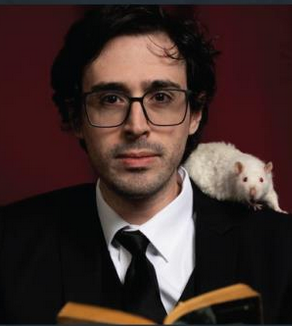 Upstairs
Will Wood
Sunday 5/1/2022
7:00 PM
White Oak Music Hall
2915 N Main Street
Houston, TX 77009
Directions (Map)
Phone: (713) 237-0370
Friday 4/29/2022 7:30 PM & 9:45 PM
Saturday 4/30/2022 7:00 PM & 9:30 PM
Sunday 5/1/2022 7:30 PM

Setting a new standard in the comedy realm, Benji Brown was a part of Martin Lawrence's 2018 LIT AF tour in major arenas around the country. If that's not enough, Benji has been lighting comedy club stages up during his national 2021 "Benji Brown Live" tour. Indeed, this is no small feat as Benji has become a key fixture on the Rickey Smiley Morning Show while serving up the laughs on stage as well as the radio airwaves. Benji's upward momentum has gained steam at the most opportune time as he is gearing up to resume Martin Lawrence's "Lit AF Tour" in arenas around the country.
Benji Brown "Forgot To Pull Out" P Diddy Bad Boys of Comedy
Things are getting back to normal as Benji will also grace the stages of Colleges and Universities all over the country. It's safe to say that Benji is in high demand! No surprise, as Benji's most requested character, the outspoken Kiki will surely be seen and definitely heard every step of the way. Hundreds of thousands of fans adorn his social media pages. When it comes to Benji Brown, the standard is the standard!
The Improv
7620 Katy Freeway Space
455 Houston, TX 77024
Directions
Buy tickets over the phone:
713-333-8800
Houston's Online Weekend Entertainment Guide
Looking for that Friday weekend event and can't find it, try our custom "Google Search"