Weekend Fridays is updated continuously
Jessie James Decker
@HOB Houston
Friday 8/12/2022
Doors Open 7:00 PM
(From All Music.com-Mark Deming) A singer whose style blends country sounds with a pop sensibility, Jessie James Decker's vocal style is strong enough to shine in either style, though her heart is most clearly in country themes. Decker is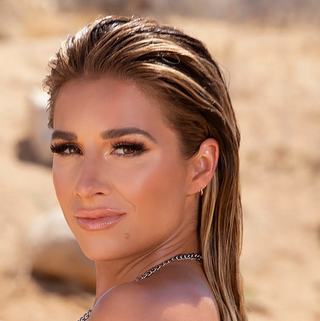 most at home with songs about love, either going well or going south, and she brings a style and glamour to her performances that doesn't cancel out the girl-next-door outlook of her songs. Delivering a slick fusion of country and pop on her 2009 debut as Jessie James, she pushed her country mood up in the mix when she re-established herself as Jessie James Decker on 2014's Comin Home, and she achieved an easy balance between heart and polish on 2021's The Woman I've Become.
Jessie James Decker
Should Have Known Better
Born Jessica Rose James, Decker's somewhat exotic birthplace was a product of her being raised in a military family. By the time she was nine, Decker's family was living in Louisiana, where she won a regional talent contest with a cover of Patsy Montana's "I Want to Be a Cowboy's Sweetheart." By 15, Decker was living in Georgia. She'd started writing songs, and was paying regular visits to Nashville, making the rounds of record companies and music publishers, looking for a deal. She was 17 when she caught the ear of a representative of independent label Big Yellow Dog Records, who began shopping her songs to artists and labels. When Mercury Records president David Massey heard Decker's demos, he passed them along to L.A. Reid, head of the affiliated Island/Def Jam label group, and Reid signed her to a record deal. Read more @All Music.com (Click Here)
HOB Houston
in GreenStreet
1204 Caroline St.
Houston, TX
(888) 402-5837
Directions (Map)
100% Money-Back Ticket Guarantee
Tickets for Weekend Houston's Planning guide is provided by Ticket Liquidator a resale marketplace, not a box office or venue. Prices may be above or below face value. Your seats are together unless otherwise noted. If problems with our affiliate call us (832) 304-0701
Chase Atlantic
In Concert
"Cold Nights tour"
@713 Music Hall
(From All Music.com-Matt Collar) Australia's Chase Atlantic make sensuous pop that straddles the line between emo-electronic, SoundCloud rap, and contemporary R&B. The trio first emerged with their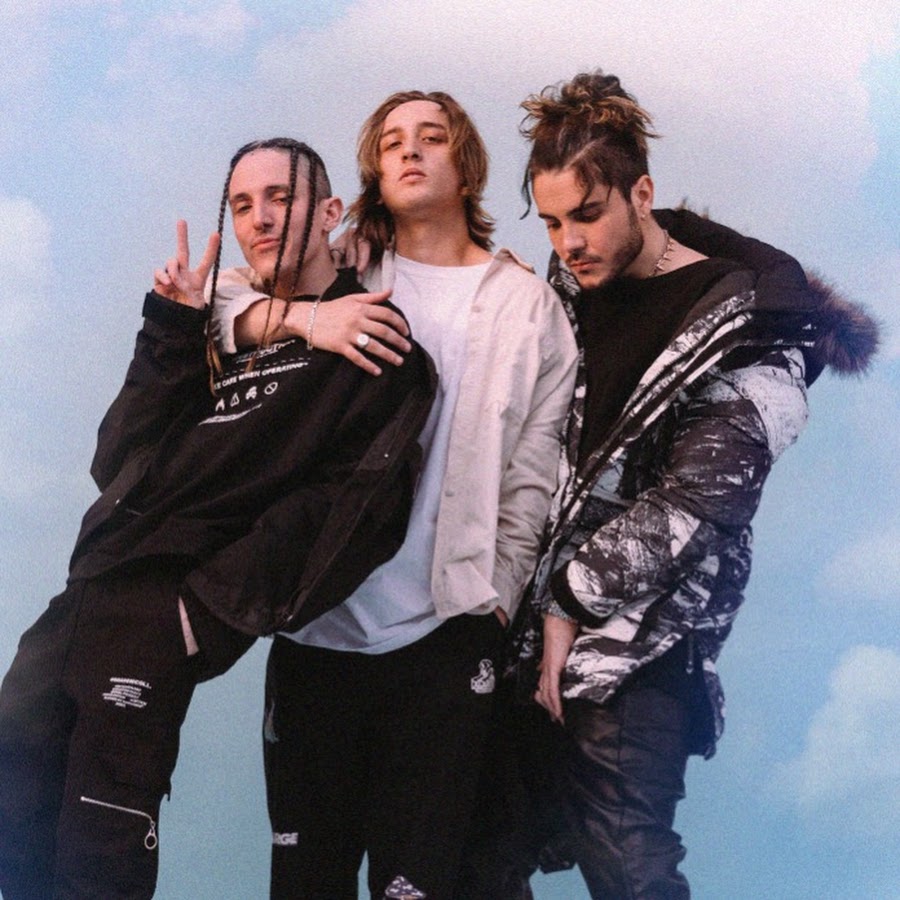 viral 2014 single "Friends" before releasing their full-length debut, 2017's eponymous Chase Atlantic. Their sophomore album, 2018's Phases, gained wider attention, landing on Billboard's Independent Albums chart and earning them a slot on the Warped Tour. They have continued to hone their hypnotic sound, as on 2021's Beauty in Death.
Raised in Cairns, Australia, brothers Mitchel and Clinton Cave grew up studying jazz and classical music. While still in his teens, Mitchel Cave joined the boy band What About Tonight, where he first met singer/guitarist Christian Anthony. The group had a brief moment in the spotlight competing on The X Factor Australia, but ultimately broke up. Over the next few years, the Cave brothers kept making music, releasing tracks via their YouTube channel before reconnecting with Anthony and forming Chase Atlantic in 2011. The trio began reworking their sound, mixing elements of contemporary hip-hop and trap production with hooky pop and emo-rock influences. In 2014, they issued the Dalliance EP, which was followed by 2015's Nostalgia, the latter of which included the viral hit "Friends." Read more @All Music.com (Click Here)

713 Music Hall
In POST Houston
401 Franklin Street
Houston, TX 77201
Directions (Map)
(832) 204-6920
Elder
@White Oak
Music Hall
Upstairs
Friday 8/12/2022
Doors Open 7:00 PM

(From All Music.com-Marcy Donelson) Elder are an explorative American heavy metal group who take inspiration from progressive rock almost as much as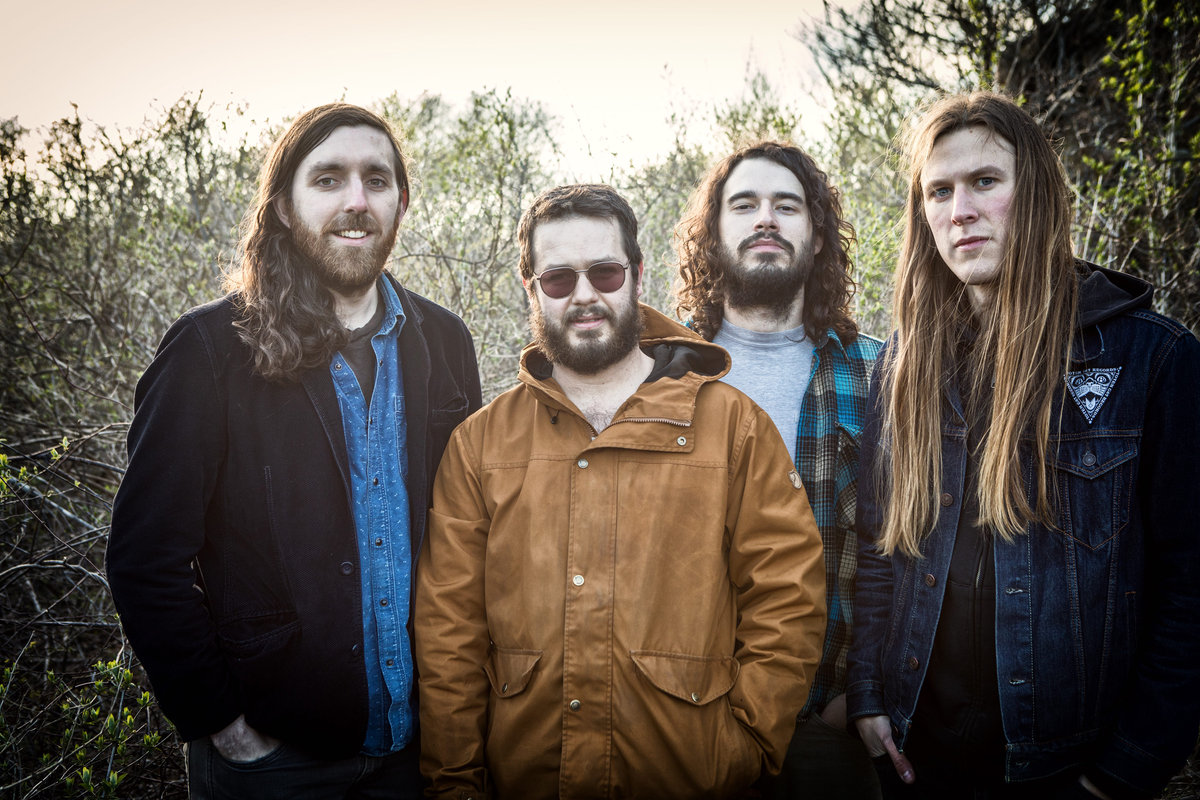 from stoner metal. Emerging in 2006, the band have continued to hone their sound on each successive release, with efforts like Reflections of a Floating World (2017) and Omens (2020) incorporating elements of doom, sludge, prog-folk, and heavy-psych into the mix.
Elder | SXSW Live 2015 | SXSW ON
Elder formed in Massachusetts in 2005 behind singer and main songwriter Nick DiSalvo; bass player Jack Donovan and drummer Matt Couto completed the lineup. The trio released their self-titled debut on Meteor City Records in 2008. Their second album, Dead Roots Stirring, followed two years later on Meteor City and Headspin Productions, with the EP Spires Burn/Release arriving via Armageddon in 2012. Amsterdam-based Roadburn Records then issued the festival set Live at Roadburn 2013 early in 2014. Read more @All Music.com (Click Here)
White Oak Music Hall
2915 N Main Street
Houston, TX 77009
Directions (Map)
Phone: (713) 237-0370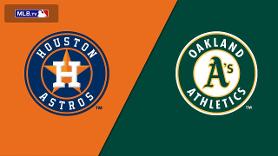 Houston Astros vs. Oakland Athletics
Friday August 12, 2022 7:10 PM
Saturday August 13, 2022 7:10 PM
Sunday August 14, 2022 1:00 PM
Minute Maid Park
501 Crawford Street
Houston, TX 77002
Directions (map)
Read more Astros on our
Weekend Sports Page
(Click Here)
Del Castillo
@Warehouse Live

(From All Mjusic.com-William Ruhlmann) The Latin rock band Del Castillo started in the winter of 2000 in Austin, TX, as a family CD project for singer/guitarists and brothers Mark del Castillo and Rick del Castillo, who eventually added Alex Ruiz on lead vocals, guitar, and harmonica; Albert Besteiro on bass; and Mike Zeoli on drums. That CD turned out to be Del Castillo's debut release, Brothers of the Castle, in 2001. Vida followed in 2002, and Brotherhood (with special guest Willie Nelson) in 2006.
Del Castillo - "Anybody Wanna"
The group's self-titled fourth album appeared in April 2009. Del Castillo also has contributed to several films directed by Robert Rodriguez, including Spy Kids 3D, Once Upon a Time in Mexico, Sin City, and Grindhouse. Performing with Rodriguez under the name Chingon, they recorded a version of the traditional Mexican song "Malaguena Salerosa" used in the Quentin Tarantino film Kill Bill Vol. II. Read more @All Music.com (Click Here)
Warehouse Live
813 St Emanuel Street
Houston, TX 77003
Directions (Map)
(713) 225-5483
Next Weekend
@713 Music Hall
Kevin Gates
In Concert
@713 Music Hall
"Boy Lyfe Tour"
Friday 8/19/2022
8:00 PM
Saturday 8/20/2022 8:00 PM
William Beckmann
@HOB Houston
The Bronze Peacock
Friday 8/12/2022
7:00 PM

Noche Caliente with Humberto Ramírez
and Special Guest Tia Fuller
@Miller Outdoor Theatre
Humberto Ramírez grew up in a household steeped in the music of Tito Puente, Tito Rodríguez, Machito, Cal Tjader, Miles Davis, Lee Morgan, Thelonious Monk and John Coltrane. His father, a saxophone player and bandleader inspired a young Humberto to take up the flugelhorn at age 11. By age 14, Humberto was already performing professionally with his father's band and taking orchestration courses with bass player Inocencio "Chencho" Rivera. At age 18, after graduating from Escuela Libre de Música in San Juan, he pursued a career in music enrolling at Berklee College of Music in Boston where he earned a Bachelor of Music Degree with a Major in Jazz Composition and Arranging in 1984. He also studied Film Music Composition at Dick Grove School of Music in Los Angeles, California.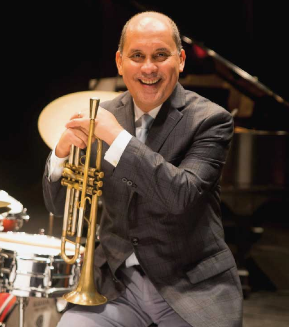 His dream was always to develop a career as a Jazz musician. In 1992 he released his first recording as a leader for the Tropijazz Label, "Jazz Project". He has since shared the stage or has recorded with Jazz and Latin Jazz greats such as Freddie Hubbard, Eddie Gómez, Alex Acuña, Chick Corea, Justo Almario, McCoy Tyner, Gonzalo Rubalcaba, Tito Puente, Airto Moreira, Flora Purim, Herbie Hancock, Michael Brecker, Michel Camilo, Dave Valentín, Hilton Ruiz, Paquito D'Rivera, Ray Santos, Gato Barbieri, Terence Blanchard, Chucho Valdés, Stanley Clarke, Ray Barretto, Gato Barbieri, Eddie Palmieri, Mario Rivera and Herb Alpert with whom he recorded the album "Passion Dance", as well as joining him on Alpert's 1997 world tour.
His music has received unprecedented attention from major publications and music journals including, Down Beat, Jazz Times, New York Daily News, Jazziz, CD Review, Latin Beat, The Plain Dealer, The Boston Globe, Miami Herald, Austin Chronicle, USA Today and Hispanic Magazine. He has 34 recordings as a leader where he has performed with many ensemble formats, duets, trios, quartets, quintets, sextets, octets, strings orchestra, and his favorite, Big Bands.
Humberto Ramírez Jazz Orchestra Manteca

Special Guest -Tia Fuller
When Grammy-nominated Mack Avenue recording artist, composer, and bandleader Tia Fuller picks up her saxophone, something amazing happens. Blending technical brilliance, melodic creativity, and the performing precision drawn from both her academic and stage experience, Fuller is a force to be reckoned with in the worlds of jazz, pop, R&B, and more. Currently, Fuller balances the worlds of performance and education, fulfilling a demanding schedule as both a busy touring and recording artist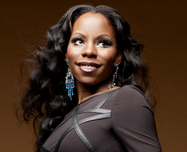 and a full-time professor at the Berklee College of Music in Boston.
An accomplished solo artist in her own right, Fuller has recorded five full-length projects with her quartet. Her most recent album, "Diamond Cut", received a Grammy nomination in the Best Instrumental Jazz category; produced by three-time Grammy Award winner Terri Lyne Carrington, the album also features two superb rhythm sections, both of which contain some of jazz world's brightest luminaries – bassist Dave Holland and Jack DeJohnette, then bassist James Genus and drummer Bill Stewart. Adding texture and harmonic support of several compositions are guitarist Adam Rogers and organist Sam Yahel. Additionally, Carrington contributes to two tracks with percussion.
Fuller debuted in 2005 with her self-produced set, "Pillar of Strength" (Wambui); her sophomore release, "Healing Space" (2007/Mack Avenue), is an offering of "melodic medicine" and healing agents. Her third CD, "Decisive Steps", also for the Mack Avenue label, received the number one JazzWeek rating for two weeks straight, landed at number three in JET magazine's top jazz CDs listing, and was nominated for Best Jazz album by JazzWeek. And in 2012, she released her fourth album, "Angelic Warrior", which received praise from The Wall Street Journal, The New York Times, and numerous jazz publications.
Fuller can also be seen touring regularly with several bands. She has appeared with Terri Lyne Carrington to perform her Grammy-winning Mosaic Project and Money Jungle: Provocative in Blue; served as assistant musical director for Esperanza Spalding's Radio Music Society tour; and recorded and toured with Dianne Reeves for her Grammy-winning Beautiful Life album. She has also performed with such luminaries as the Ralph Peterson Septet, Rufus Reid Quintet, Wycliff Gordan Septet, T.S. Monk Sextet, the Duke Ellington Orchestra, the Nancy Wilson Jazz Orchestra, the Jon Faddis Jazz Orchestra, Chaka Khan, Ledisi, Kelly Rowland, Jay-Z, Jill Scott, Patti LaBelle, Sheila E, Valerie Simpson, Dionne Warwick, Janelle Monáe, Patrice Rushen, Erykah Badu, and the late Aretha Franklin, Nancy Wilson, and Geri Allen.
Miller Outdoor Theatre
Hermann Park
6000 Hermann Park Dr
Houston, TX 77030
Directions click here
(832) 487-7102
Jake Shimabukuro
with Special Guest
Romina Von Mohr
@The Heights Theatre
Friday 8/13/2022 8:00 PM
Doors Open 7:00 PM
Lobby Open 6:00 PM
Last November acclaimed Hawai'i-born 'ukulele player Jake Shimabukuro released 'Jake & Friends,' his most creatively ambitious project to-date, featuring collaborations with a who's who of music royalty, from Willie Nelson and Bette Midler to Jimmy Buffett and Kenny Loggins. In terms of size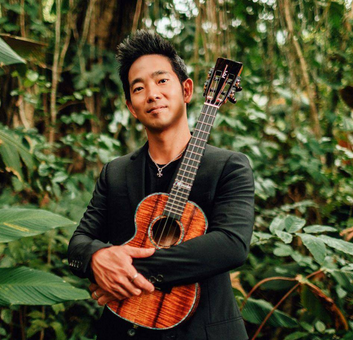 and scope and considering the sheer number of legendary stars who graciously loaned their inimitable talents to the project, 'Jake & Friends' can only be compared to other benchmark duets albums by the likes of Frank Sinatra and Tony Bennett, a shining testament to just how far the singularly gifted Jake has come. Listen to the album's first two singles, "Two High," featuring Moon Taxi, and "Stardust," featuring Willie Nelson. This weekend Shimabukuro is in northwest Houston at The Heights Theatre.
Jake's own head spins when looking over his high-wattage guest list featured on the album-Willie Nelson, Bette Midler, Jimmy Buffett, Moon Taxi, Kenny Loggins, Michael McDonald, Vince Gill and Amy Grant, Jon Anderson, Ziggy Marley, Warren Haynes, Jack Johnson, Jesse Colin Young, Ray Benson & Asleep at the Wheel, Sonny Landreth, Lukas Nelson, Billy Strings.
"I have to pinch myself when I see those names on my own album," he says. "It's like, 'Did that really happen?' Making the album was a real challenge, but I'm deeply honored that all of the artists agreed to record with me.
Just recently, he was nominated by President Joe Biden to serve as a Member for the National Council on the Arts.

Over the past two decades, Jake has proved that there isn't a style of music that he can't play. While versatility for any musician is impressive, what's remarkable about Jake's transcendent skills is how he explores his seemingly limitless vocabulary–whether it's jazz, rock, blues, bluegrass, folk or even classical–on perhaps the unlikeliest of instruments: the 'ukulele. Responding to the urgent calls of his fervent imagination, Jake has taken the 'ukulele to points previously thought impossible, and in the process he's reinvented the applications for this tiny, heretofore under appreciated four-string instrument, causing many to call him "the Jimi Hendrix of the 'ukulele."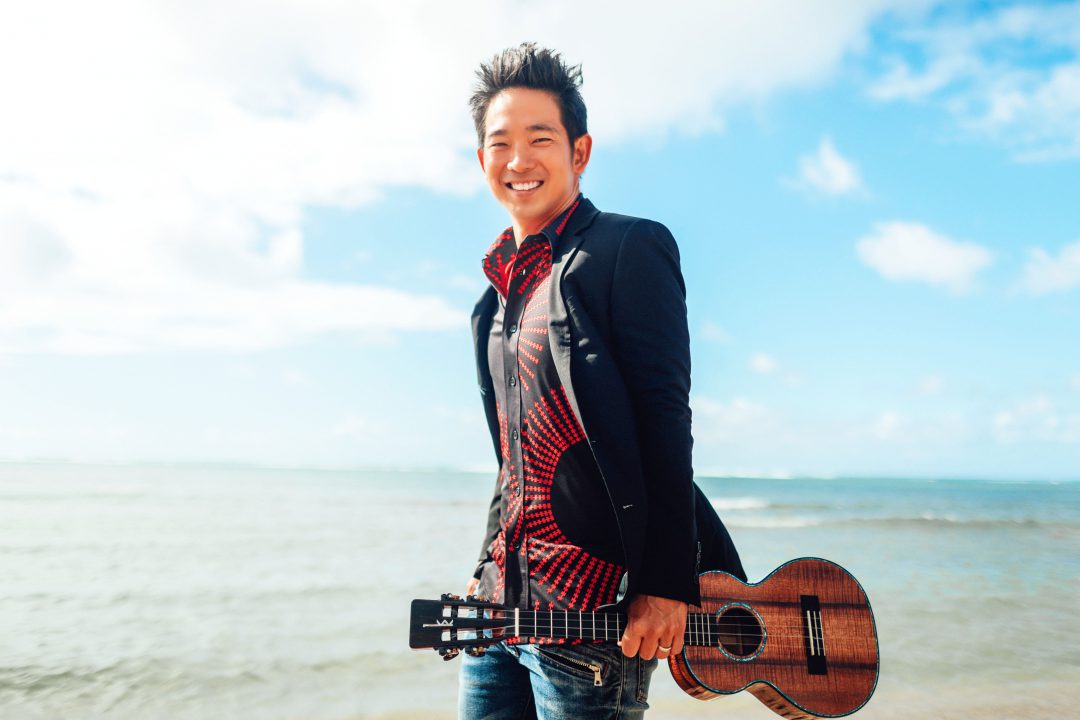 Jake's incredible journey has taken him from local phenom to YouTube sensation, from playing tiny clubs to headlining the world's most prestigious concert venues like the Hollywood Bowl, Lincoln Center and the Sydney Opera House. He's performed on the biggest TV shows and has released a string of award-winning, chart-topping albums. Just recently, he was nominated by President Joe Biden to serve as a Member for the National Council on the Arts. It's fair to say that Jake has picked up more than a few admirers–millions of them, actually–but it wasn't until he began his latest album that he discovered how many of his fans were, in fact, his very own musical heroes.
Jake Shimabukuro
Performing Bohemian Rhapsody On HiSessions
Two years in the making, 'Jake & Friends' started out with a modest idea of featuring perhaps two or three guest stars, but the concept quickly grew. Willie Nelson was the first artist to take part, and significantly he chose his signature song, "Stardust," which he first recorded over 40 years ago. The uniquely sublime pairing yields magical results–Jake's delicate 'ukulele lines form an intimate foundation for Nelson's achingly beautiful vocal. "I was so nervous the night before we cut it," Jake admits, "but Willie put me at ease right away. I think once we got that cut finished, I was ready for anything that came next."
Teaming up with the popular Nashville alt-rock band Moon Taxi, Jake revisits the group's 2017 hit, "Two High," and he even coaxes singer-guitarist Trevor Terndrup, a fellow 'ukulele enthusiast, to join him on the instrument. Inspired by the universal peace sign for hope, "Two High" is a sunny and breezy balm for our troubled times.
"Recording with Moon Taxi was such a blast," says Jake. "Trevor has an amazing spirit that just brightens up any room, and he can shred on the 'ukulele. And [guitarist] Spencer Thomson holds down the rhythm and makes everything groove. It was a joy to collaborate with them."
Bette Midler sounds heavenly on the stark yet shimmering version of her Golden Globe-winning classic, "The Rose." Jake and Jimmy Buffett reprise their delightful rendition of "Come Monday," a song Jake has had the pleasure to perform on tour with Buffett. "Why Not," written and sung by multi-platinum hitmaker Kenny Loggins, is a deliciously upbeat slice of soul-pop with hooks for days and an effervescent ukulele solo that will set pulses racing. Fans longing for all-instrumental bliss will revel in the aptly named "Smokin' Strings," which Jake wrote and performed with bluegrass guitar sensation Billy Strings. Jake throws down with the Allman Brothers/Gov't Mule's Warren Haynes in epic ways on their fiery reading of the blues-rock classic "On the Road to Freedom."

And while the Beatles have always loomed large in Jake's repertoire (he scored one of his first hits with his resplendent version of "While My Guitar Gently Weeps"), on Jake & Friends he covers not one, not two, but three Fab Four gems, teaming up with Ziggy Marley, Jon Anderson, and Vince Gill and Amy Grant for the three tracks. The treasures continue throughout the album.

"Looking back on it all now, it feels like a dream," Jake says with mixture of pride and relief. "I grew up fantasizing that one day I might be able to meet my musical heroes, and here I am on my own record playing with them. That's remarkable beyond words. I'm so fortunate to have had this experience, and I can't wait for people to hear it. I think they're going to be able to tell that I'm having the time of my life." Stay tuned for additional updates.
Romina Von Mohr
Romina is a Mexican-born singer-songwriter based in Houston, TX. Her obsession with lyrics has led her through a path of self discovery, expression and exploration. Her favorite topics to write about are the bittersweetness of love and the turmoil of an overactive mind.
Chris Redd
"Why Am I Like This?"
@The Improv Houston
Thursday 8/11/2022 8:00 PM
Friday 8/12/2022 7:00 PM & 9:45 PM
Saturday 8/13/2022 7:00 PM & 9:30 PM
This weekend in northwest Houston at the Improv it's Saturday Night Live's (SNL) Chris Redd. Redd is an actor, writer, rapper and of course stand-up comic.
Redd currently stars in the Peacock series "Bust Down" opposite Sam Jay, Jak Knight and Langston Kerman, and has an hour long special in the works for HBO Max. In 2018, Redd received the Emmy Award for Outstanding Original Music and Lyrics for the "SNL" song "Come Back, Barack." He appeared in the 2016 film "Popstar: Never Stop Never Stopping" opposite Andy Samberg, and also starred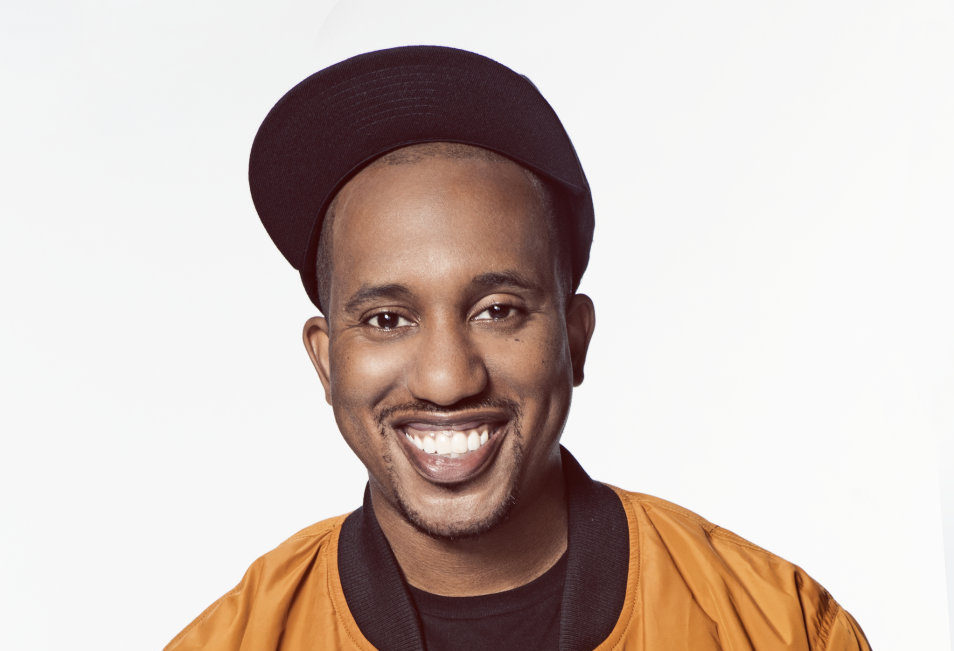 in the Netflix original comedy series, "Disjointed" opposite Kathy Bates. In 2017, Redd debuted his own half-hour episode of "Comedy Central Stand-Up Presents" and in 2019 released his debut stand-up album "But Here We Are." Redd was featured as a roaster on the Comedy Central Roast of Alec Baldwin in 2019. Redd can be seen in the comedy films "Deep Murder," "The House," and "A Futile and Stupid Gesture." On TV, Redd starred in the cult-classic series "Wet Hot American Summer" and was featured in NBC's "Will & Grace," Netflix's "Love," Comedy Central's "Detroiters" and "Comedy Central Stand-Up Presents." Additionally, Redd was featured as a 2016 Standup New Face at Just For Laughs in Montreal. Redd was previously a performer at Chicago's Second City.
Get to Know Chris Redd in Five Jokes
The Improv
7620 Katy Freeway Space
455 Houston, TX 77024
Directions
Buy tickets over the phone:
713-333-8800
[Disclaimer]
Houston's Weekend Planning Guide participates in various affiliate marketing programs, which means, we receive paid commissions on purchases made through our links to retailer sites.Our editorial content is not influenced by any commissions we receive.
Houston's Online Weekend Entertainment Guide
Looking for that Friday weekend event and can't find it, try our custom "Google Search"