Dr. Fresch
@Stereo Live Houston
Friday 8/20/2021 10:00 PM
This weekend if you want to start the weekend night life at Stereo Live Houston it's Dr. Fresch.

A few years back D/J producer was interviewed by Insomniac.com .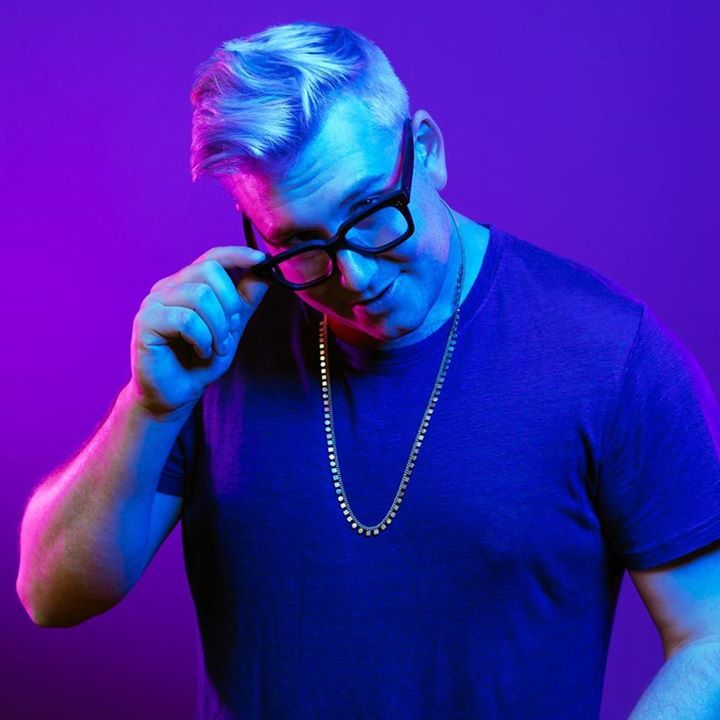 What's the strangest part of your job?

Being able to control and change people's emotions with the music you release and the music you play live. It's amazing to think that you are creating a different experience for people every time you play.
What's the biggest misconception
about being a DJ?

No one "blows up" overnight. Every artist and performer in the EDM community, and in the music industry at large, has put an enormous amount of effort into their career to get where they are now. It took me four years of producing electronic music to feel confident in my productions and share them with the public, and I recognize that I still have a long way to go. But, if it wasn't this hard to establish yourself as an artist/DJ then it wouldn't be nearly as fun or rewarding.

How does what you do for a living affect you on a day-to-day basis?

Being an artist/DJ is a completely unstable career path, but the rewards are much more satisfying. I am constantly sacrificing spending time with family and friends to work on music, but all of my family and friends recognize that I have to pursue this lifestyle in order to succeed as an artist.
My last name is Fresch, and I felt that I had to use that in my artist name. I chose to go by "Dr. Fresch" instead of Tony Fresch because I felt that it better represented the deep and groovy style of music that I make.
. . .more of his interview can be read @ Insomniac.com
Thursday 8/19/2021 8:00 PM
Friday 8/20/2021 7:30 PM & 9:45 PM
Saturday 8/21/2021 7:00 Pm & 9:45 PM
Bryan Callen is an actor, comedian, and podcaster. He is best known for his recurring role as "Coach Mellor" on ABC's Schooled and The Goldbergs and as one of the original cast members of MadTV. Callen has also appeared in TV and films including Kingdom, Hangover 1 & 2, Ride Along, Sex and the City, Old School, Entourage, Californication, and many more.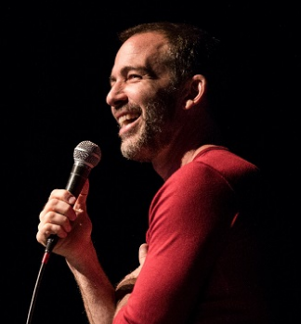 A veteran Headliner, Callen performs in theaters and comedy venues across the world. His third one-hour comedy special, "Complicated Apes", topped the iTunes charts upon its release in March, 2019 and can be found on Amazon Prime.
Callen is known for being the co-host of the top-rated iTunes podcasts The Fighter and The Kid and Big & Hungry, as well as Conspiracy Social Club AKA Deep Waters, which can be found on Patreon.
The Improv
7620 Katy Freeway Space
455 Houston, TX 77024
Directions
Buy tickets over the phone:
713-333-8800
Houston Astros vs. Seattle Mariners
Major League Baseball at Minute Maid Park.
More information at www.astros.com
Fri Aug 20, 2021 7:10 PM
501 Crawford St, Houston, TX 77002
Directions (map)
Indian Performing
Arts Samskriti
Presents
Incredible India – Bhoomi
@Miller Outdoor Theatre
Bhoomi explores one of humanity's greatest challenges – climate change – through the lens of Indian philosophical thought. Framed by the portrayal of the five natural elements – space, air, fire, water, and earth – the work depicts the evolution of humanity's connection to these fundamental aspects of the earth's existence. It asks why and how have we gotten to this point and what might we do to slow this course we have laid for ourselves?
The work unfolds in front of paintings by award-winning artist Shanthi Chandrasekhar and lush designs from Dylan Uremovich. India-based music composer Praveen Rao provides a sweeping and innovative original score.

Bhoomi was commissioned in 2018 by the John F. Kennedy Center for the Performing Arts Local Dance Commissioning Project (LDCP). Kalanidhi Dance was one of only three dance companies from the Washington, D.C. region to receive the award in 2018. LDCP supports local dance artists by commissioning work and presenting it to a wide audience via the Millennium Stage. The project provides funds for each artist to create a new work and a venue to premiere it in, as well as rehearsal space, artistic mentorship, and technical assistance.
Indian Performing Arts Samskriti has a vision of uniting cultural traditions between the East and the West. By bringing the best of Indian fine arts from around the world to Houston audiences and by promoting cross-cultural programs involving Indian and American artists from different ethnic backgrounds in meaningful collaborations, Samskriti has more than amply fulfilled its mission in its twenty five years of service to Houston arts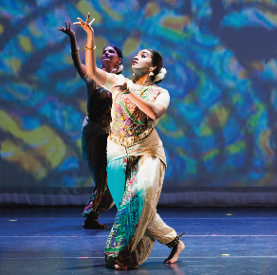 Bhoomi is supported in part by a grant from the National Endowment for the Arts.
Miller Outdoor Theatre is LIVE on stage and online! You can choose to watch on their website on their YouTube Channel (click here) or Facebook (click here).
Get free tickets on line click here
DACAMERA Presents
Dianne Reeves
@Wortham Center
Brown Theatre
Denver, Colorado native Dianne Reeves makes her way to the Bayou City performing as part of DACAMERA's years efforts to program concerts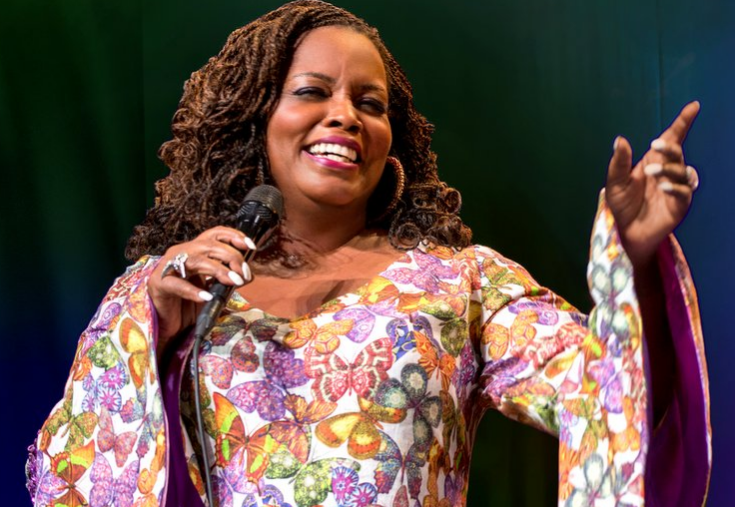 designed to attract new listeners to the concert hall.
DACAMERA says, "Dianne Reeves is the pre-eminent jazz vocalist in the world today — her arsenal of talents is richly on display in every song of her limitless repertoire. As a result of her virtuosity and improvisational prowess, this National Endowment of the Arts Jazz Master has received five Grammy Awards for Best Jazz Vocal Album and an honorary Doctor of Music from Julliard. Dianne's magical, timeless voice, exceptional personality, and the sheer force of her performance mark her as a captivating world-class artist. Adored by audiences and critics alike throughout the world, Dianne Reeves is a natural wonder not to be missed."


Several years ago, the music artist told The Sidney Morning Herald.com in Austria, "My cousins were more like brothers to me. One of them is (the late) George Duke [award-winning musician], who was an extraordinary figure in my life from my teenage years right through to when I signed to the Blue Note label, and he produced my albums. He showed me how to find my voice and my own place within music. He also made me feel like I had authority. George, who was 10 years older, was one of the cousins who always treated me like the queen bee."
"There is a certain kind of fire that happens when you fall in love with a musician. You understand one another because you're connected by a creative desire. I travel with a majority of men in my band. Sometimes the testosterone is too much but we know how to give each other space.
I had a few celebrity crushes when I was growing up, including Eddie Kendricks from the Temptations. And I loved Marvin Gaye – I thought he was everything and instantly fell for his voice. I met him in the late '70s when my guitarist boyfriend Spencer Bean – who was playing in Marvin's band – asked me to drop by a studio in LA where they were recording.
I remember seeing Marvin for the first time. I was like "wow". It was his voice that stood out as well as his presence. Marvin looked at me and asked, "Is he taking care of you? Does he love you?" I answered, "Yes, of course." Marvin made me melt in that moment. He looked at Spencer and said, "You take care of her."
My friend Harry Belafonte is an activist and musician, an extraordinary man who has dedicated his life to human rights. He taught me the power of words and that music can be used to heal and educate people. Through his career he has always been gracious, and I love being on stage with him."
This weekend in the Brown Theatre in the Wortham its Dianne Reeves, presented by DACAMERA.
DACAMERA's HOUSTON SUMMERJAZZ is made possible in part by the Texas Commission on the Arts Cultural District Program and a City of Houston Initiative Grant.
Wortham Theater Center
501 Texas Avenue
Houston, Tx 77002
Directions (Map)
713-524-5050
Since you are here...
Houston's Weekend Planning Guide is updated on a continuous bias for all in the Greater Houston Area. We haven't put up a paywall or asked anyone to log-in to see our content. We want to keep it that way. We accept advertising, but the revenue from that area is not enough to support us. If everyone who reads our weekend entertainment blog, who likes it and helps to support it, our future would be much more secure. For as little as $1 or more, you can support Houston's Weekend Planning Guide – and it only takes a minute. Thank you.
Houston's Online Weekend Entertainment Guide
Looking for that Friday weekend event and can't find it, try our custom "Google Search"