Weekend Fridays is updated continuously
Gloria Trevi
Isla Divina Tour
@Smart Financial Center
This weekend in Sugarland at Smart Financial Center its Latina sensation Gloria Trevi.
(From All Music.com-Alex Henderson) Mexican singer, songwriter, dancer, actress, television host, and entrepreneur Gloria Trevi is one of the most innovative and important Latin musical artists to emerge in the mainstream at the end of the 20th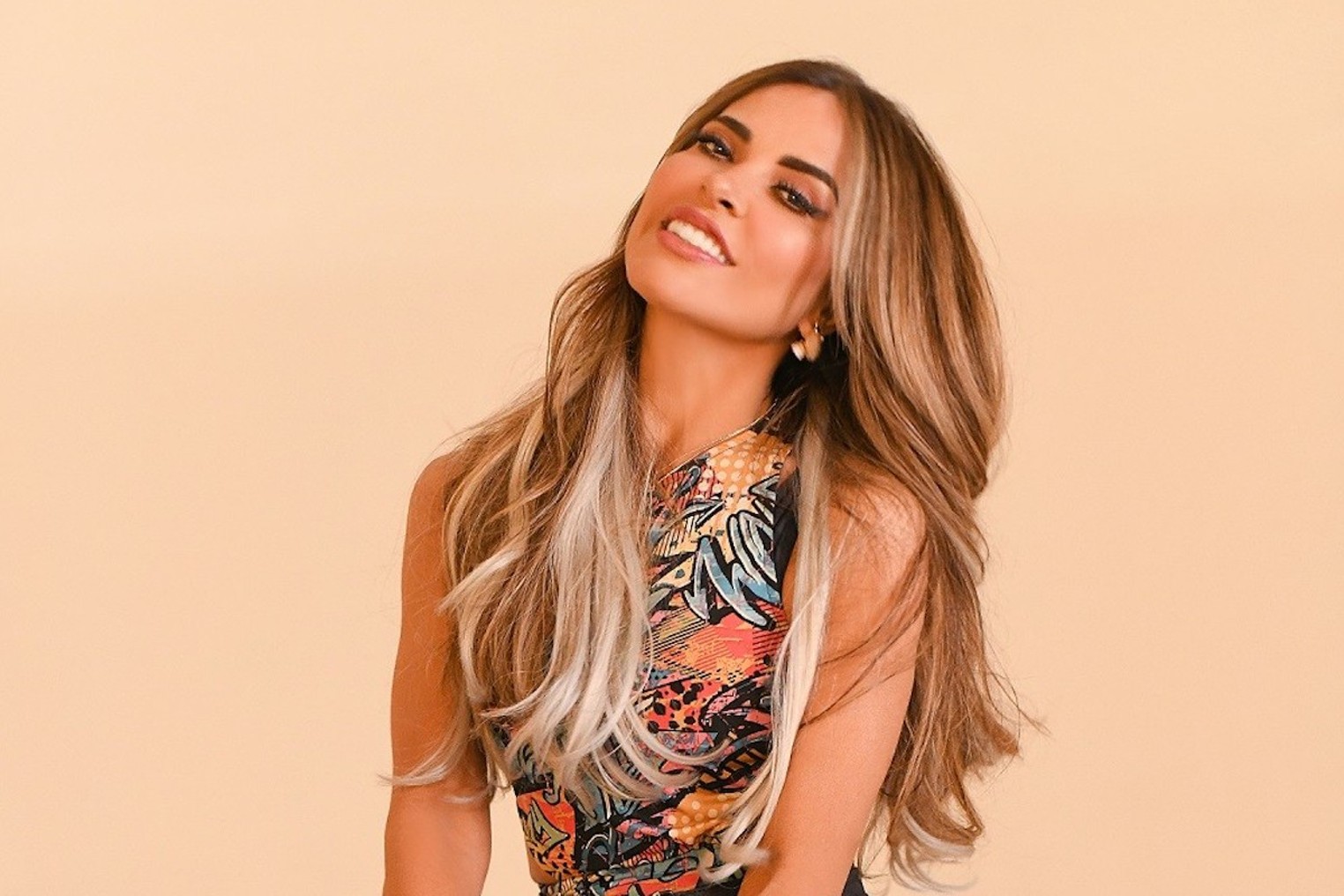 century. Well-known for feminist socio-political lyrics that turn the tables on machismo, she is also noted for always compelling, sometimes provocative stage shows. Trevi has regularly appeared at or near the top of the Latin charts since releasing her 1989 single "Dr. Psiquiatra" and debut album Qué Hago Aqui? Among her chart-topping albums are 2011's Gloria and 2017's Versus, a duo with fellow rebel legend Alejandra Guzman. She was inducted into the Latin Songwriters Hall of Fame before issuing Diosa de la Noche in 2019. She returned in 2022 with Isla Divina on which she experimented with EDM and flamenco-infused beats wed to pop and power ballads.
Gloria Trevi - El Se Equivocó
Trevi was born Gloria de los Angeles Treviño on February 15, 1968 in Monterrey, Mexico. Growing up, she was not only interested in Latin music but was seriously into American and British rock and listened to Led Zeppelin, the Doors, Deep Purple, Pat Benatar, and Janis Joplin (among others). Against her mother's wishes, Trevi left home when she was only 12 and moved from Monterrey to Mexico City to pursue a career in the arts. At first, life in Mexico City was a struggle for Trevi, who survived by doing everything from singing on the streets for money to selling tacos to teaching aerobics. Read more @All Music.com (Click Here)
Miller Outdoor Theatre
Presents
Summer Mixtapes
Wednesday 8/24/2022 8:15 PM
Thursday 8/25/2022 8:15 PM
Friday 8/26/2022 8:15 PM
All Performances at Miller Outdoor Theatre
are Free
Miller Outdoor for the second year is presenting its "Mix Tapes" in their Hermann Park venue. The second annual series is a three day, multi-genre, independent music showcase featuring Houston's top local acts presented by Miller and produced by Rukaz Kultura. From Hip-Hop to Soul, Indie to Pop,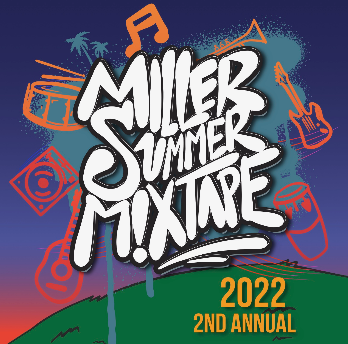 and Rockabilly to Folk, music lovers are invited to enjoy their favorite local artists on the hill under the stars or from the pavilion seats.
The showcases are curated by the Emerging Artist Committee representing the Miller Outdoor Theatre. Miller Summer Mixtape supports fresh sounds from all genres, which is why artist submissions were opened to the public this year, and fans were able to help the decision by voting for their favorite.

This year's featured artists:
Wednesday, August 24th (Rockabilly/Folk/Rock)
– Shame on Me (Fan Favorite)
– Via Linda
– Folk Family Revival
Thursday, August 25th (Indie/Pop)
– Micah Edwards
– Martell Lacey & FOXGLOVE
– Camera Cult (Fan Favorite)
Friday, August 26th (Hip-Hop/Soul)
– O'Shea Woodhouse
– Uncle Tino
– Mother Nature
– The Hue
– Tony Badd (Fan Favorite)
Miller Outdoor Theatre
Hermann Park
6000 Hermann Park Dr
Houston, TX 77030
Directions click here
(832) 487-7102
Boris
@White Oak
Music Hall
Downstairs
Friday 8/26/2022
Doors Open 8:00 PM
(From All Music.com-William York) Japanese sludge/doom rock trio Boris are cult favorites who took their name from a song on grunge godfathers the Melvins' Bullhead album. They had much in common with the Melvins musically, including a fondness for heavily downtuned guitar/bass tones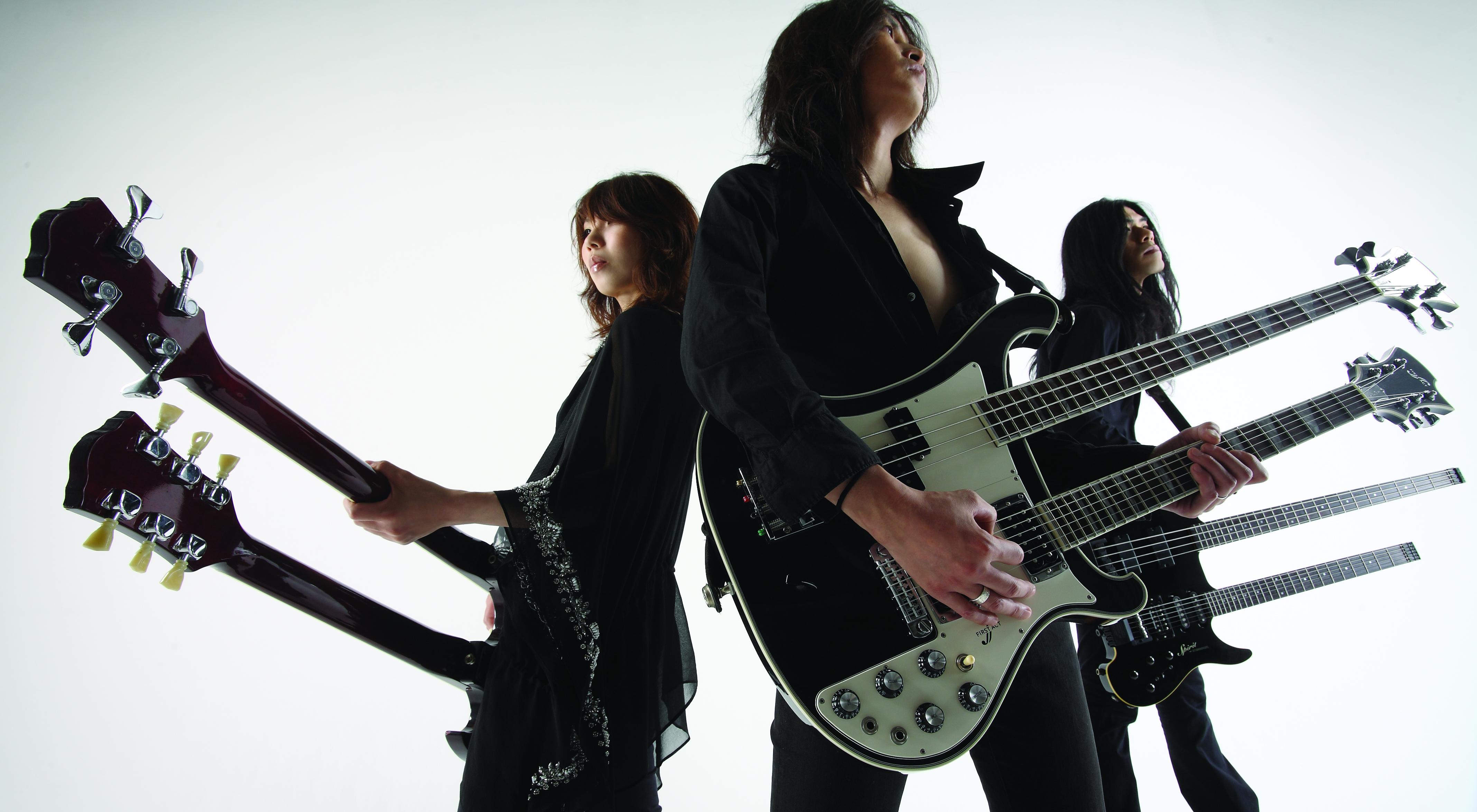 and exceedingly slow tempos. But they have also variously drawn from psychedelic rock, punk, noise, minimalism, pure sludge-drone music, and more, and there is an ambitiously experimental aspect to much of the band's work. Their albums tend toward massive conceptual projects: 2001's Absolutego is a feedback-heavy drone exploration consisting of a single 65-minute track; 2005's Flood consists of a single 70-minute track that explored the band's quieter side with a minimalist/phase music slant, and 2006's Altar was a drone/feedback collaboration with Sunn O))).
There are other collaborative recordings in their discography, including 2008's Cloud Chamber with Japanese psych guitar enigma Michio Kurihara, and several others with power electronics/noise legend Merzbow, including 2013's Gensho. 2017's Dear wove together doom metal, noise, and overdriven shoegaze sounds, while 2020 saw a pair of releases including No. In January 2022, the band issued its companion album, W, as part of a single concept; they issued the third volume in their Heavy Rocks series that August. Read more @All Music.com (Click Here)
The Fabulous Thunderbirds
@HOB Houston
Friday 8/26/2022
Doors Open 7:00 PM
(From All Music.com-Stephen Thomas Erlewine) With their fusion of blues, rock & roll, and R&B, the Fabulous Thunderbirds helped popularize roadhouse Texas blues with a mass audience in the '80s and, in the process, they helped kick-start a blues revival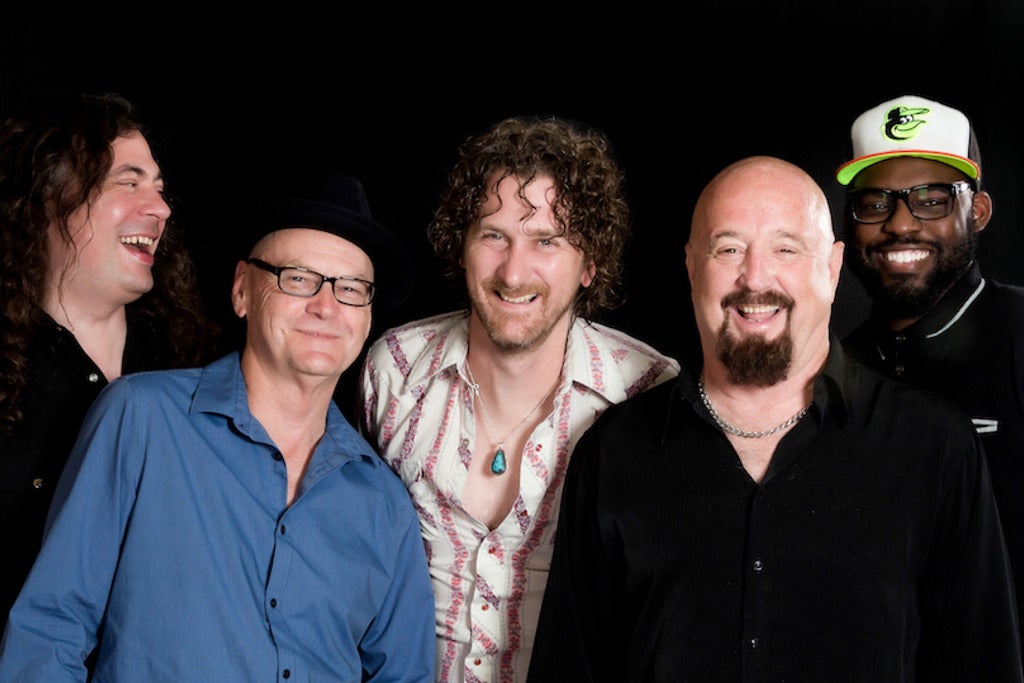 during the mid-'80s. During their heyday in the early '80s, they were the most popular attraction on the blues bar circuit, which eventually led to a breakthrough to the pop audience in 1986 with their fifth album, Tuff Enuff.
Read more @All Music.com (Click Here)
The Fabulous Thunderbirds
The Funky Biscuit Boca Raton, Florida
Matt OX
In The Bronze
Peacock Room
@HOB Houston
Friday 8/26/2022
Doors Open 7:00 PM
Matt OX - Money Makes The World Go Round
HOB Houston
in GreenStreet
1204 Caroline St.
Houston, TX
(888) 402-5837
Directions (Map)
Jack Johnson
Ziggy Marley
In Concert
@Cynthia Woods
Mitchell Pavilion
(From All Music.com-Andrew Leahey) A professional surfer turned chart-topping rocker, Jack Johnson rose to fame in the 2000s with an easygoing, acoustic singer/songwriter style punctuated by an unassuming voice and a mellow, beach-bum demeanor. The combination proved to be particularly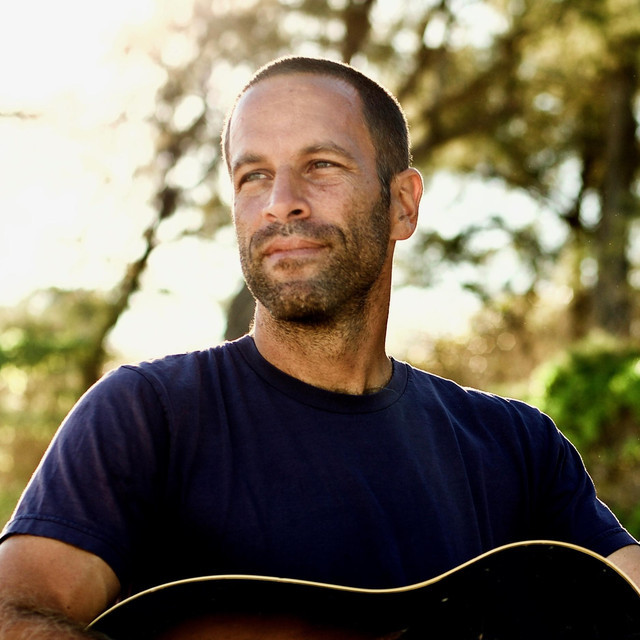 potent on the commercial front, as his first five major-label albums all climbed to platinum status, with his most lauded being 2005's In Between Dreams. While not as prolific, he continued to find success in the 2010s with well-received efforts including From Here to Now to You (2013) and All the Light Above It Too (2017). Although Johnson carved out a mellow niche, he didn't necessarily take things easy: for his 2022 album Meet the Moonlight, he collaborated with Blake Mills, a producer/guitarist known for his work with such edgy, arty singer/songwriters as Fiona Apple and Perfume Genius. Mills maintained Johnson's light touch while allowing the songwriter to stretch creatively.
Thicker Than Water was deemed 2000's Video of the Year by Surfer magazine . . .
Before Jack Johnson became the 21st century kingpin of beachside pop/rock, he was a champion surfer on the professional circuit. The sport was second nature to the Hawaiian native, who began chasing waves as a toddler and, by the age of 17, had become an outstanding athlete on the Banzai Pipeline. However, Johnson was also testing other creative outlets -- specifically film and music -- and a serious surfing accident during his first professional competition convinced him to devote more time to those landlocked hobbies
While studying film at the University of California in Santa Barbara, Johnson partnered with friends Chris Malloy and Emmett Malloy to produce a surfing documentary entitled Thicker Than Water. Although the project spotlighted Johnson's talent as a director, it also showcased his flair for songwriting, and the accompanying soundtrack featured several of his own tunes.
Thicker Than Water was deemed 2000's Video of the Year by Surfer magazine and paved the way for a second surf flick, The September Sessions. Meanwhile, Johnson began receiving similar notice for his songs, one of which was covered by G. Love & Special Sauce on the band's 1999 album Philadelphonic. Shortly thereafter, Johnson's demo material piqued the interest of J.P. Plunier, a French producer who had helped launch Ben Harper's career several years prior. Read more @All Music.com (Click Here)
Ziggy Marley
(From All Music.com-Jason Ankeny) Both as the leader of the Melody Makers and later as a solo artist, Ziggy Marley asserted his individual role as a reggae star, honoring the socially conscious values of his family's legacy while securing his own space in global music and culture. As the oldest son of reggae legend Bob Marley and his wife Rita, he was the natural heir to the throne left vacant by his father's untimely death in 1981. Beginning in the late '80s, Marley and his younger siblings helped infuse reggae with heavy doses of vibrant pop, breaking through with their Grammy-winning 1988 masterpiece, the Chris Frantz- and Tina Weymouth-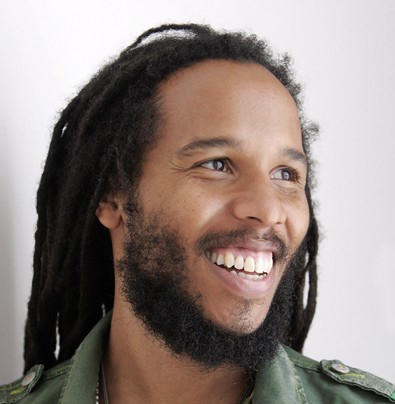 produced Conscious Party, which yielded the Top 40 hit "Tomorrow People" and was followed a year later by their biggest commercial success and second Grammy winner, One Bright Day. Following a string of highly regarded albums in the '90s -- including the acclaimed Fallen Is Babylon -- Marley launched a successful second act as solo artist, reaching another career high with both 2006's Love Is My Religion and 2013's Fly Rasta (another Grammy winner), which featured reunion appearances from the Melody Makers. . Read more @All Music.com (Click Here)
Cynthia Woods Mitchell Pavilion
2005 Lake Robbins Drive
The Woodlands, TX 77380
Directions (Map)
(281) 364-3010
Corey Holcomb
@Houston Improv
Friday 7:30 PM & 9:45 PM
Saturday 7:30 PM & 9:30 PM
Going from hanging in the hood to performing comedy on Jay Leno's "Tonight Show " not to mention the privilege of afterward being invited to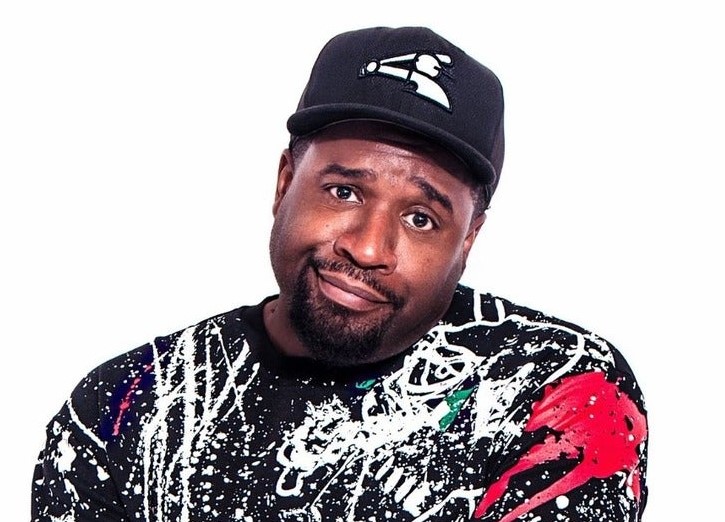 take a seat on the "couch" which not many comics are asked to do has been a long and fulfilling journey. Corey hit his first open mic in 1992 when Adele Givens called him to the stage.
He was a smashing success and has been a full-time comedian ever since. He has taken top honors at the Miller Genuine Draft Comedy Search Budweiser Comedy Competition Chicago Home Jam and Laffapalooza. He has appeared at the Montreal Just for Laughs Festival and the Chicago Comedy Festival.
Holcomb's comedy genius transcends class and racial divides. If you understand English Corey's humor will tickle your funny bone. People all over the world can relate to the drama of trying to make a relationship work. According to Corey a "hunter" (man) being captured by his "prey" (woman) makes for the best comedy ever.

Holcomb offers plenty of advice on how men who have been the victim of a "hostile takeover" by the female in the relationship can take back control.
You can believe there is no counselor on the planet who offers the kind of relationship advice and remedies Corey dispenses from the stage.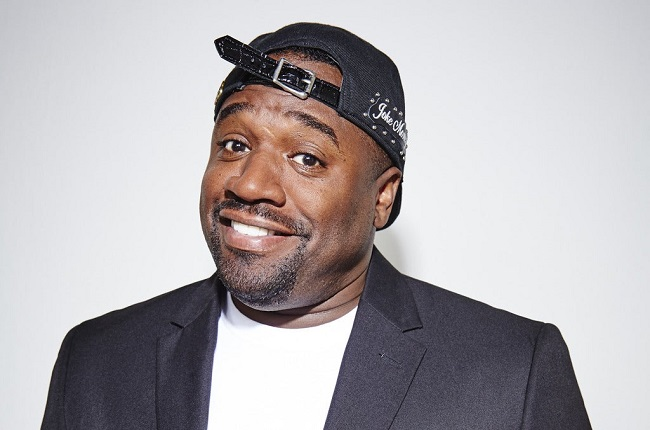 Corey Holcomb's comedy set is both an auditory and visual experience. His facial gestures alone can make an audience burst with laughter. "I spend a lot of time practicing my stage faces because I need to be able to convey care and concern while I criticize." Although Corey has a long and diverse resume of successes he remains humble and approachable.
Corey's film and television credits include independent film "Who's Watching The Kids " MTV2′s "Wild 'N Out " MTV's "Wild 'N Out " NBC's "Last Comic Standing " 20th Century Fox's "Like Mike " a recurring role on UPN's "Half & Half " NBC's "The Tonight Show " BET's "Comic View " Fox's "Mad TV " Comedy Central's "Premium Blend " HBO's "Def Comedy Jam " "It's Showtime at the Apollo " Showtime's "Shaq's All Star Comedy Jam " Tyler Perry's "House of Pain " TV Ones "Rickey Smiley Show " and plays recurring character Robert Tubbs on Fox's "The Cleveland Show"! He has appeared in three comedy specials of his own Corey Holcomb: "The Problem Is You " Comedy Central Presents: "Corey Holcomb " and Showtime Presents: "Your Way Ain't Working."
The Improv
7620 Katy Freeway Space
455 Houston, TX 77024
Directions
Buy tickets over the phone:
713-333-8800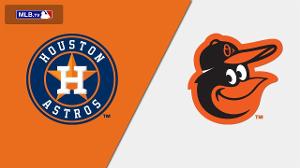 100% Money-Back Ticket Guarantee
Tickets for Weekend Houston's Planning guide is provided by Ticket Liquidator a resale marketplace, not a box office or venue. Prices may be above or below face value. Your seats are together unless otherwise noted. If problems with our affiliate call us (832) 304-0701
The Wheel Workers
@White Oak Music Hall
Upstairs
Friday 8/26/2022
Doors Open 7:00 PM
(From Wheel workers.com) The Wheel Workers can be described as less of a singular band and more of a Texas-based underground indie music collective that spans two decades and more than 15 contributing members. The original band members (first known as The Wheel Works) got their start in Austin, Texas in the early 2000s.
The band, led by songwriter, singer, lyricist and frontman Steven Higginbotham, with Giuseppe Ponti on bass, Nathan Maness on drums and Chris Maness and Chad Fontenot on guitar, spent the first few years of the new millennium living together in a house on Houston St., recording music that John Aielli of KUT's Elektikos called "truly eclectic." Featuring violin and keyboards along with traditional rock instruments, the band moved seamlessly between catchy indie rock tunes and introspective acoustic ballads on their 2003 debut album.
The Wheel Workers - S.O.S.
The band then significantly broadened its horizons on 2004's "How to Fly a Washing Machine," an album composed entirely of radical post-rock spontaneous improvisations recorded in the band's in-home studio. The original iteration of the group disbanded in 2005 when Higginbotham moved to Houston, TX, but those original members have contributed regularly to later albums from the group.
After a hiatus and reconfiguring of the band between 2006 – 2010, The Wheel Workers started up again in 2007 when Higginbotham partnered with Craig Wilkins on the release of the group's next project "Unite" (2010). Shortly thereafter, the band began a longstanding relationship with legendary Houston producer Dan Workman (Beyonce, Lyle Lovett, ZZ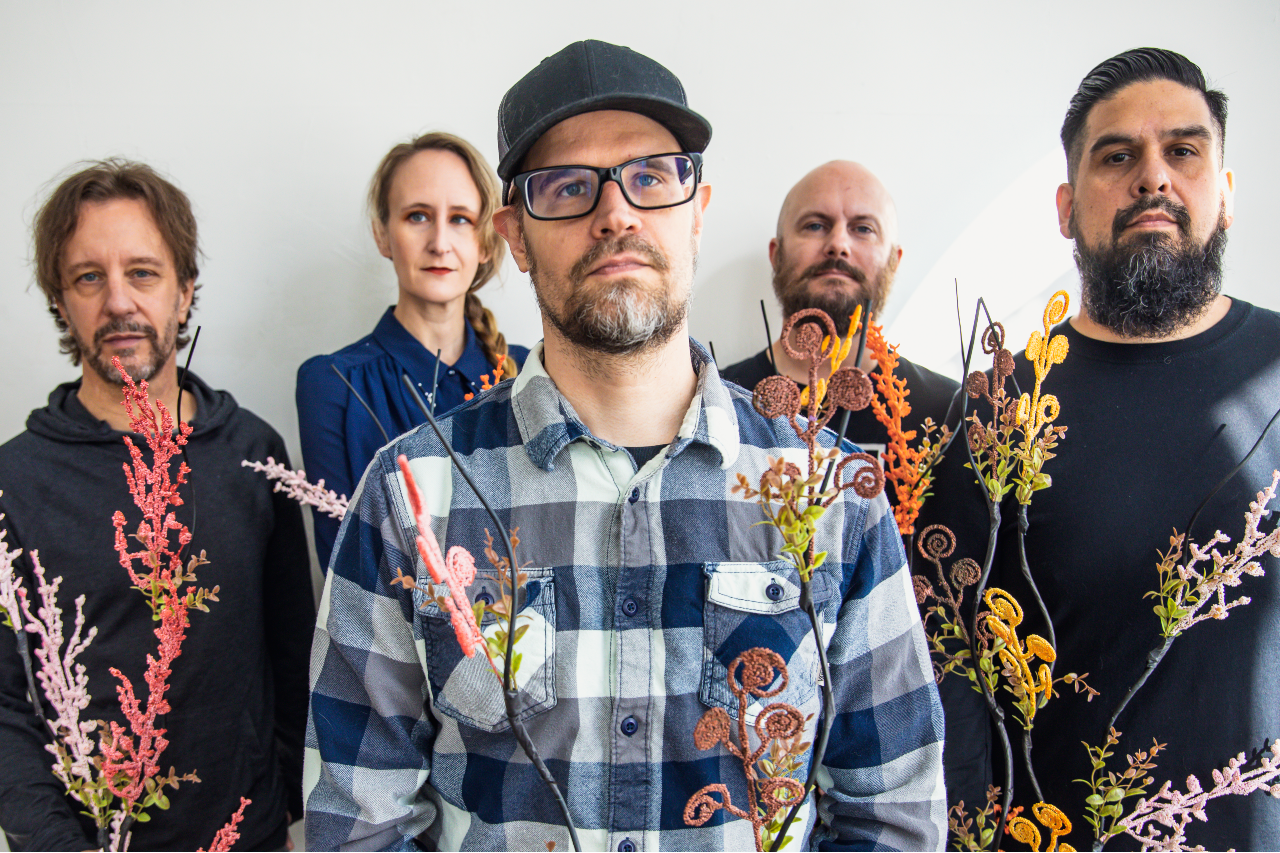 Top), who would mix their next three highly acclaimed albums: "Past to Present" (2013), "Citizens" (2015 – referred to as "a true masterpiece" by Free Press Houston), and "Post-Truth" (2018). The first track on Post-Truth, "White Lies," debuted on The Onion's A.V. Club, who described the track as "hard-charging...successful political art [that] foregrounds the artistry... [and] musically and lyrically, it extends far beyond the political heat of the moment."
Read more Wheel Workers.com (Click Here)
[Disclaimer]
Houston's Weekend Planning Guide participates in various affiliate marketing programs, which means, we receive paid commissions on purchases made through our links to retailer sites.Our editorial content is not influenced by any commissions we receive.
Houston's Online Weekend Entertainment Guide
Looking for that Friday weekend event and can't find it, try our custom "Google Search"