Friday
December 16th, 2022

Weekend Fridays is updated continuously
Josh Turner
"King Size Manger Tour"
Friday 12/16/2022 7:00 PM
Doors Open 7:00 PM
(From All Music.com-Stephen Thomas Erlewine) From the outset of his career, Josh Turner styled himself as a country traditionalist. His deep, resonant bass voice recalled a supple Johnny Cash and his first hit, 2003's sober and steady "Long Black Train," was written in tribute to Hank Williams. Turner would wind up incorporating sly elements of modern country music -- "Time Is Love," one of the biggest country hits of 2012, shimmered with a gloss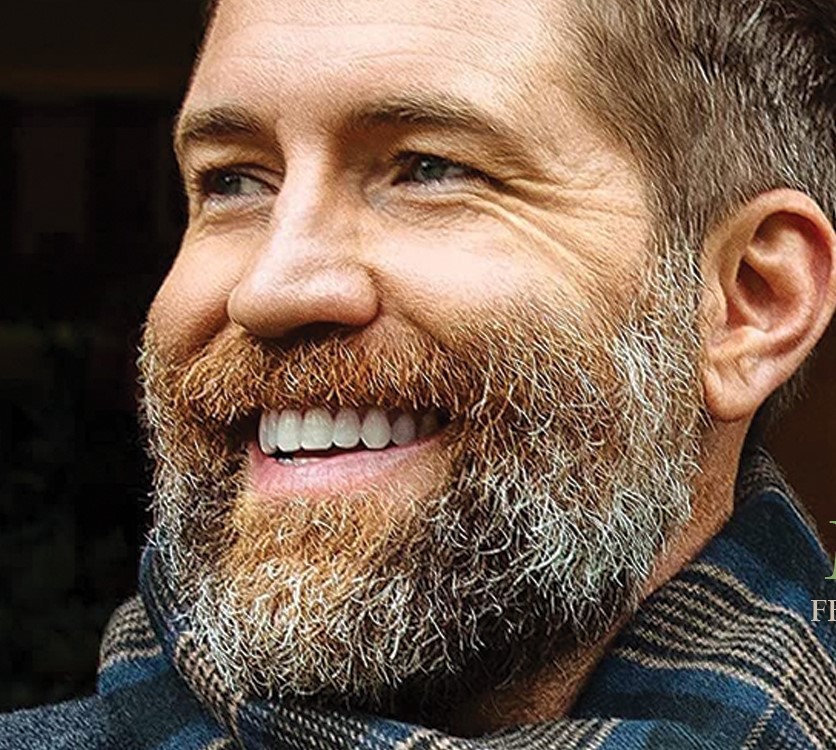 designed for adult contemporary crossovers and "Why Don't We Just Dance" was clearly set in the modern world -- but he never chased trends, which made him seem like a preservationist in the eras of arena and bro-country. While Turner was never the biggest star in country, his steadfast embrace of the music's core values meant that he was a constant presence for nearly two decades, landing his first number one single in 2005 with "Your Man," and still able to reach the upper echelons of the charts as late as 2016, when "Hometown Girl" peaked at number two on Billboard's Country Airplay. Turner spent the years after "Hometown Girl" exploring his roots, delivering a gospel album, a country covers record and a holiday LP in the years spanning 2018 through 2021.
Josh Turner - King Size Manger
Raised in Hannah, South Carolina, Josh Turner started singing in church, taking the bass part in the Thankful Hearts quartet. Following his graduation from Hannah-Pamplico High School, he enrolled in Francis Marion University in nearby Florence, South Carolina. After a short spell at FMU, he decamped to Nashville, where he attended Belmont University and began to make inroads into country music, particularly after discovering Hank Williams' music through the school's library. Read more @All Music.com (Click Here)
Houston Arena Theatre
Arena Towers
7326 Southwest Fwy
Houston, TX 77074
Directions (Map
(713) 772-5900
Weekend Sports Headlines on our Weekend Sports page (Click Here)
Victor Internet and Ariel
& The Culture with Estéreomance
@White Oak Music Hall
Upstairs
Friday 12/16/2022
Doors Open 8:00 PM
Victor Internet
Victor Internet is a 21 year-old Mexican-American recording artist from Chicago, Illinois making alt-pop and R&B. Victor started producing songs at 16 with an old computer and a borrowed microphone.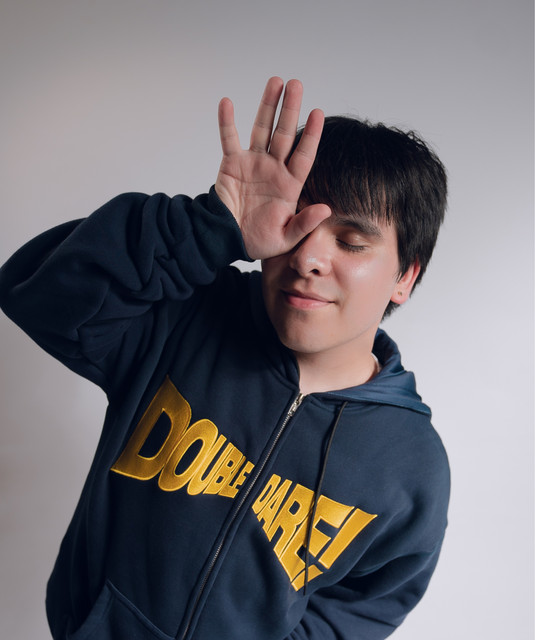 Releasing his first song in 2017, Victor's music challenges and discusses the duality of being a first-gen Mexican-American to a Mexican single mom, and discovery of his identity. His sometimes sweet and confessional music spans across genres, from enveloping love songs to hard-edged tracks that address his trying upbringing on the Southside of Chicago.
Ariel & The Culture
Ariel & The Culture, is a Mexican-American artist hailing from Dallas, Texas making Indie Pop/Alternative R&B music.
Influenced by the sounds of his motherland of Mexico, Ariel & The Culture has been performing since 2017. Growing his fan base through his sweeping stage presence and nostalgic tracks, Ariel finally caught a break on TikTok, with his breakthrough single, Dame Tu Amor. Reaching the pages of Bandcamp, Remezcla, NPR's Alt.Latino, & more, Dame Tu Amor has now been played millions of times across all platforms.
After playing hundreds of sets and sharing stages with acts such as Boy Pablo, Lido Pimienta, A-Wall, Luna Luna, & more; Ariel has become one of the most exciting up-and-coming artists in the indie scene.
Coming off the heels of two sell-out headlining shows in Dallas & Chicago, Ariel is creating retro sounding & colorful music that hopeless romantics will cherish for years to come.
Estereomance
Estereomance, a contemporary art-pop project composed by producer Manuel Calderon (El Cosmophonico), multi-instrumentalist and singer Adria Del Valle and renowned vocalist Paulina Reza, blossomed into fruition in 2019. Since then, they have elevated the range of West Texas Soul Pop to lean into cultural hybridity and sound that resonates with a global music identity. Navigating the border towns of El Paso, Texas and Cd. Juarez, Chihuahua, the magic of their duplicity, both personally and sonically, manifests with their ability to fluidly supersede physical and musical boundaries. Together, their fusion produces a natural and powerful blend of seasoned musicianship, emotive lyricism and dynamic storytelling that dances effortlessly between their bilingual tongues.
Estereomance have rapidly captured the attention of audiences on a grand scale with their 2020 self-titled EP release Estereomance, and their follow-up EP What Do You Want It To Be? In late 2021. They have been featured as cover artists on multiple Spotify playlists, including their "dreamy" playlist, landed coverage on The FADER and have been showcased as Today's Top Tune on KCRW. Their single "Dung Ding Dang" has over 200K streams and secured a feature on Netflix's Todo Va Estar Bien
White Oak Music Hall
2915 N Main Street
Houston, TX 77009
Directions (Map)
Phone: (713) 237-0370
Steve Byrne
@Houston Improv
Thursday 12/15/2022 8:00 PM
Friday 12/16/2022 7:30 PM & 9:45 PM
Saturday 12/17/2022 7:00 PM & 9:30 PM
Steve Byrne has established himself as one of the most reliable and versatile stand up comedians working over the course of his 20 plus year career. He got his start, making the rounds of all the prestigious clubs in New York City, The Comedy Cellar, The Comic Strip, Gotham Comedy Club, to name a few, eventually breaking the record for most sets in one night, 13. Steve then uprooted himself and became a fixture at all the famous clubs in Los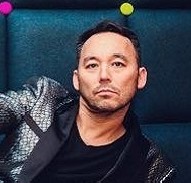 Angeles, The Comedy Store, The Improv and The Laugh Factory. Over the course of Steve's career he has recorded a 1/2 hour special for Comedy Central and taped 4 hour specials, "Happy Hour", "The Byrne Identity", "Champion" and "Tell the Damn Joke" for Comedy Central, Showtime and Netflix. In late 2021, he will tape his 5th hour special "The Neon Disease". Along the way, he's appeared on "Jimmy Kimmel", "Conan" twice, "The Late, Late Show" four times and "The Tonight Show" ten times and the feature films "Couples Retreat" and "Four Christmases". He wrote, created and starred in the 2nd Asian American sitcom on television "Sullivan & Son" which ran for 3 seasons on TBS.
Steve Byrne - You Look Good For 40
Amongst the stand up community, he directed the acclaimed documentary on The Amazing Johnathan, "Always Amazing" which he is currently developing into a scripted television show. Most recently, Steve wrote and directed the semi autobiographical feature film about his early years in stand up comedy called "The Opening Act". Starring a roster of who's who in the stand up world (Bill Burr, Cedric the Entertainer, Russell Peters, Tom Segura, Whitney Cummings, Ken Jeong, Jimmy O Yang, Iliza and many others) the film was revered by stand up fans and critics alike sitting at 86% Fresh on Rotten Tomatoes.
The Improv
7620 Katy Freeway Space
455 Houston, TX 77024
Directions
Buy tickets over the phone:
713-333-8800
Houston Symphony
Very Merry Pops
@Jones Hall
Thursday 12/15/2022 8:00 PM
Saturday 12/16/2022 8:00 PM
Sunday 12/17/2022 2:30 PM & 7:30 PM

Nothing says "holiday" like Very Merry Pops! The sensational N'Kenge, star of Broadway's Motown: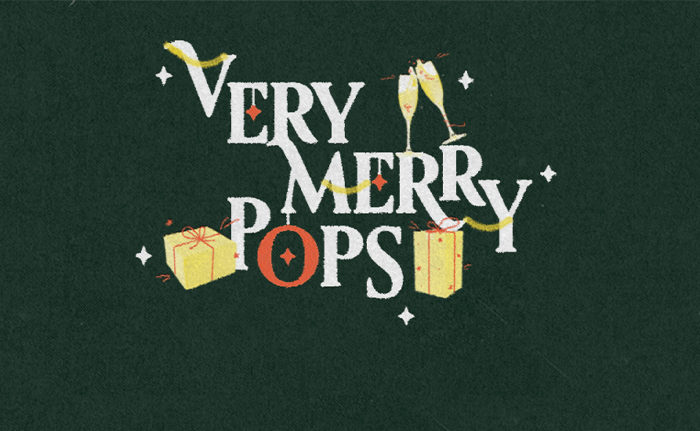 The Musical and Caroline, Or Change, joins the Symphony and Chorus for this heartwarming concert brimming with traditional carols, festive favorites, and plenty of yuletide cheer.
Serve!
"Legends Only"
@Warehouse Live
The Ballroom
Friday 12/16/2022 8:00 PM
Doors Open 7:30 PM
This weekend CT Productions deliver at Warehouse Live in The Ballroom "Serve! a drag show featuring what they call legends only.
Monét X Change
(From All Music.com-Matt Collar) Drag queen, singer, and reality television personality Monét X Change came to prominence in 2018 after competing on the tenth season of RuPaul's Drag Race and winning the fourth season of RuPaul's Drag Race All Stars. In 2019, she released her debut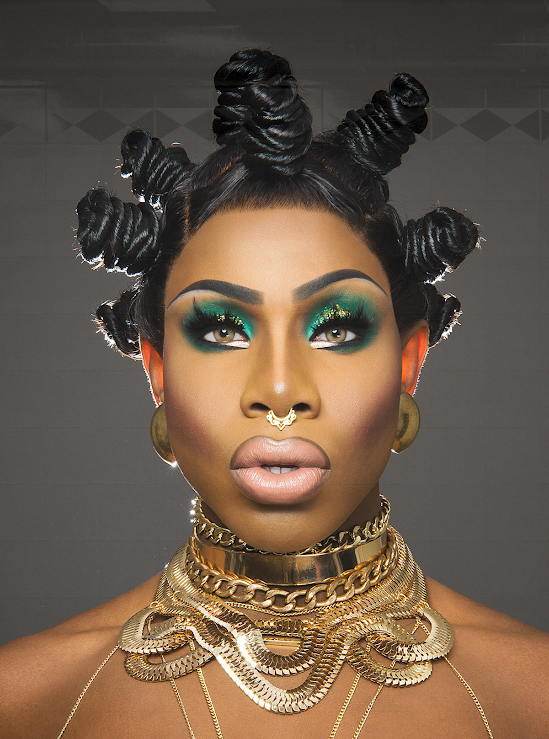 Unapologetically EP.
Born Kevin Bertin in 1990 on the sovereign Caribbean island country of Saint Lucia, Monét X Change moved with her family to Brooklyn around age 11. A singer from a young age, she trained in opera performance at New Jersey's Westminster Choir College of Rider University. There, she debuted with the Westminster Opera Theater in Mozart's Così Fan Tutte. Read more @All Music.com (Click Here)
Symone
It was in 2021, Symone gained prominence as a contestant on season thirteen of RuPaul's Drag Race, where she became the show's first Arkansas contestant. Symone (Reggie Gavin) received positive reception from critics for her drag fashion and persona, which frequently nod to Black cultural icons like Lil' Kim and Grace Jones. After the first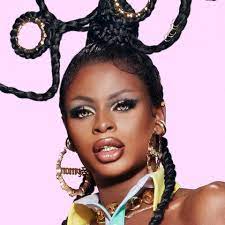 two episodes aired, pop culture websites Vulture and Jezebel stated that Symone was a frontrunner to win season. Rihanna sent Symone an Instagram DM after seeing her on the show: "You soooo EVERYTHINu're a true joy to watch!"
William
Before appearing on Drag Race, Willam worked as an actor, most notably playing the recurring role of transgender woman Cherry Peck in Ryan Murphy's medical drama Nip/Tuck. She has continued to perform in a variety of films, television series and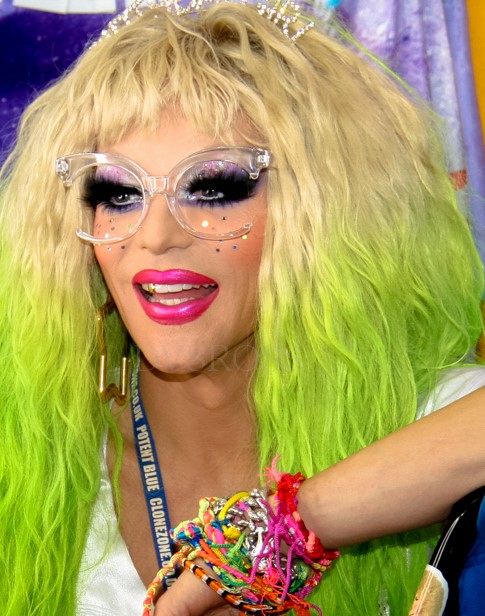 web series, often in drag. In 2018, she appeared in the critically acclaimed film A Star Is Born. For her performance on the dark comedy web series EastSiders, she was nominated for a Daytime Emmy Award for Outstanding Supporting Actor in a Digital Daytime Drama Series.
Ara B Cassadine
Quentin Reynolds of Atlanta, Georgia, graduated from a performing arts magnet program at Tri-Cities High School. Reynolds tried drag for the first time in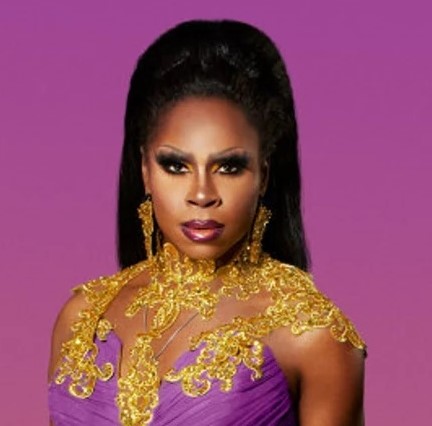 2009 during Pride Weekend starting off a career that's spanned over 10 years.

Reynolds' drag persona Aria B. Cassadine has competed in over 100 pageants over the years, eventually earning the title of Miss Gay Black America in 2018. During her pageant appearances, Aria has shown off her powerhouse voice, performing songs like "I Am Changing" and "I Dreamed a Dream."
Warehouse Live
813 St Emanuel Street
Houston, TX 77003
Directions (Map)
(713) 225-5483
Houston's Online Weekend Entertainment Guide
Looking for that Friday weekend event and can't find it, try our custom "Google Search"