Friday
December 17th, 2021
Weekend Fridays is updated continuously
The Temptations in Concert
@The Grand Opera House
in Galveston
Friday 12/17/2021 8:00 PM
Saturday 12/18/2021 8:00 PM
The band members are known for their choreography, distinct harmonies, and dress style. Having sold tens of millions of albums, the Temptations are among the most successful groups in popular music.

This weekend for two nights the iconic group will be in Galveston at The Grand Opera House.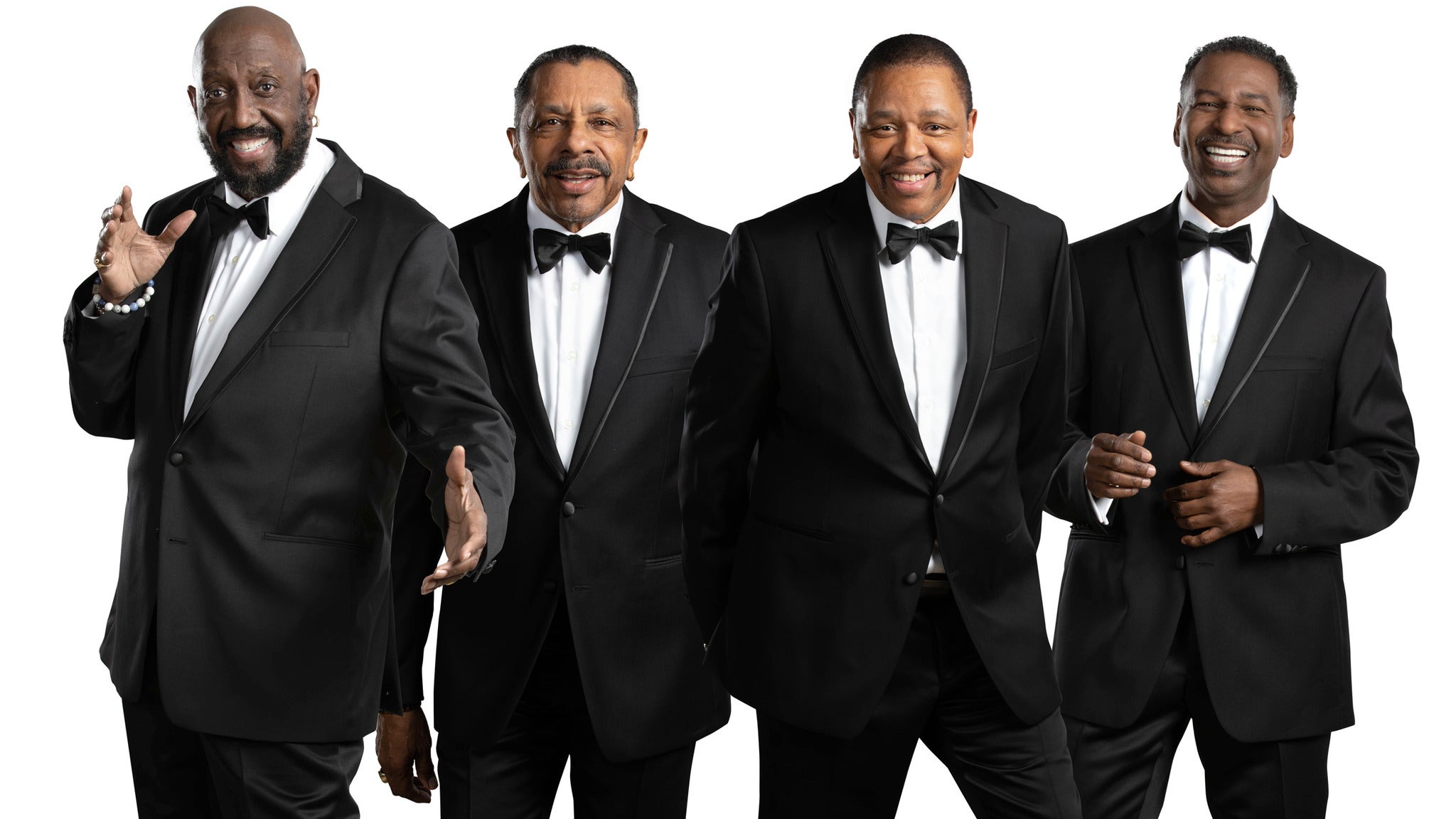 Featuring five male vocalists and dancers (save for brief periods with fewer or more members), the group formed in 1960 in Detroit under the name the Elgins. The founding members came from two rival Detroit vocal groups: Otis Williams, Elbridge "Al" Bryant, and Melvin Franklin of Otis Williams & the Distants, and Eddie Kendricks and Paul Williams of the Primes. In 1964, Bryant was replaced by David Ruffin, who was the lead vocalist on a number of the group's biggest hits, including "My Girl" (1964)
The Temptations performed a medley of their greatest hits on the 2020 A Capitol Fourth. Aired July 4, 2020 on PBS.
Over the course of their career, the Temptations released four Billboard Hot 100 number-one singles and fourteen R&B number-one singles. Their music has earned three Grammy Awards. The Temptations were the first Motown recording act to win a Grammy Award – for "Cloud Nine" in 1969[6] – and in 2013 received the Grammy Lifetime Achievement Award. Six of the Temptations (Edwards, Franklin, Kendricks, Ruffin, Otis Williams and Paul Williams) were inducted into the Rock and Roll Hall of Fame in 1989. Three classic Temptations songs, "My Girl", "Just My Imagination (Running Away with Me)", and "Papa Was a Rollin' Stone", are among The Rock and Roll Hall of Fame's 500 Songs that Shaped Rock and Roll. The Temptations were ranked at number 68 on Rolling Stone magazine's list of the 100 Greatest Artists of all time.
It's not "Just Your Imagination!" The multi-award-winning superstars of soul, The Temptations, will be serenading fans in Galveston on their 60th anniversary tour! The Temptations are currently the subject of the smash hit Broadway musical, Ain't Too Proud: The Life and Times of The Temptations, which earned a Grammy® Award nomination, 12 Tony Award® nominations, and a Tony Award® win for Best Choreography in 2019. With their rhythm, blues and iconic songs that transcend generations such as "My Girl," "I Can't Get Next to You" and "Papa Was a Rollin' Stone,"
Current Temptations
Otis Williams (1960–present)
Ron Tyson (1983–present)
Terry Weeks (1997–present)
Willie Green (2015–present)
Mario Corbino (2020–present)
The Grand Opera House
in Galveston
2020 Postoffice Street
Galveston, TX 77550
Directions (Map)
Phone: (409) 765-1894
Steve Byrne
@The Improv Houston
Friday 12/17/2021 7:30 PM & 9:45 PM
Saturday 12/18/2021 7:00 PM & 9:30 PM
Sunday 12/19/2021 7:30 PM
Steve Byrne describes himself as one of the most reliable and versatile stand up comedians working over the course of his 20 plus year career.
This weekend the comedian is at The Improv Houston for three nights.
Byrne got his start, making the rounds of all the prestigious clubs in New York City, The Comedy Cellar, The Comic Strip, Gotham Comedy Club, to name a few, eventually breaking the record for most sets in one night--thirteen.
He then uprooted himself and became a fixture at all the famous clubs in Los Angeles, The Comedy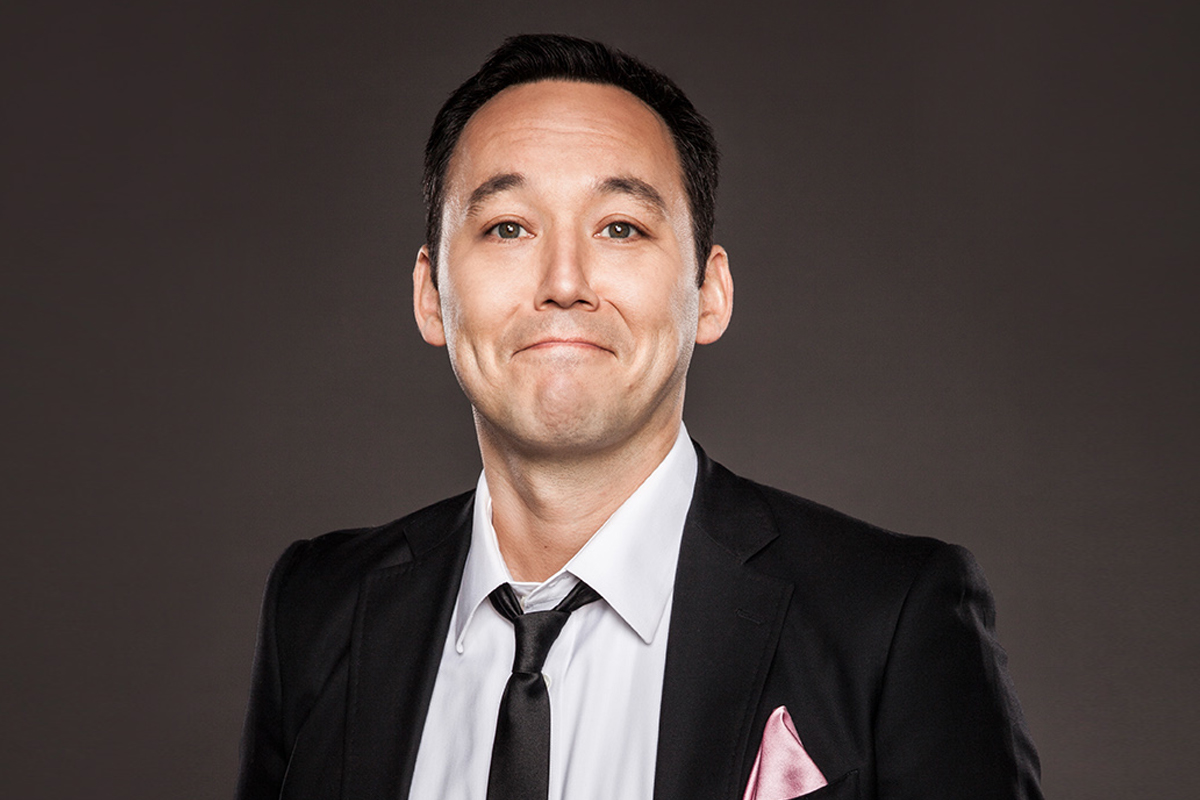 Store, The Improv and The Laugh Factory. Over the course of Steve's career he has recorded a 1/2 hour special for Comedy Central and taped 4 hour specials, "Happy Hour", "The Byrne Identity", "Champion" and "Tell the Damn Joke" for Comedy Central, Showtime and Netflix. In late 2021, he will tape his 5th hour special "The Neon Disease".
Along the way, he's appeared on "Jimmy Kimmel", "Conan" twice, "The Late, Late Show" four times and "The Tonight Show" ten times and the feature films "Couples Retreat" and "Four Christmases". He wrote, created and starred in the 2nd Asian American sitcom on television "Sullivan & Son" which ran for 3 seasons on TBS.
In the stand up community, he directed the acclaimed documentary on The Amazing Johnathan, "Always Amazing" which he is currently developing into a scripted television show. The comedian recently wrote and directed the semi autobiographical feature film about his early years in stand up comedy called "The Opening Act". Starring a roster of who's who in the stand up world (Bill Burr, Cedric the Entertainer, Russell Peters, Tom Segura, Whitney Cummings, Ken Jeong, Jimmy O Yang, Iliza and many others) the film was revered by stand up fans and critics alike sitting at 86% Fresh on Rotten Tomatoes.
The Improv
7620 Katy Freeway Space
455 Houston, TX 77024
Directions
Buy tickets over the phone:
713-333-8800
Midland
The Last Resort Tour
@713 Music Hall
Rolling Stone.com mentioned a while ago, "the Texas-based band blend their voices to produce country music that recalls a mix of George Strait, Urban Cowboy and Seventies yacht rock (a music style and aesthetic associated with soft rock)."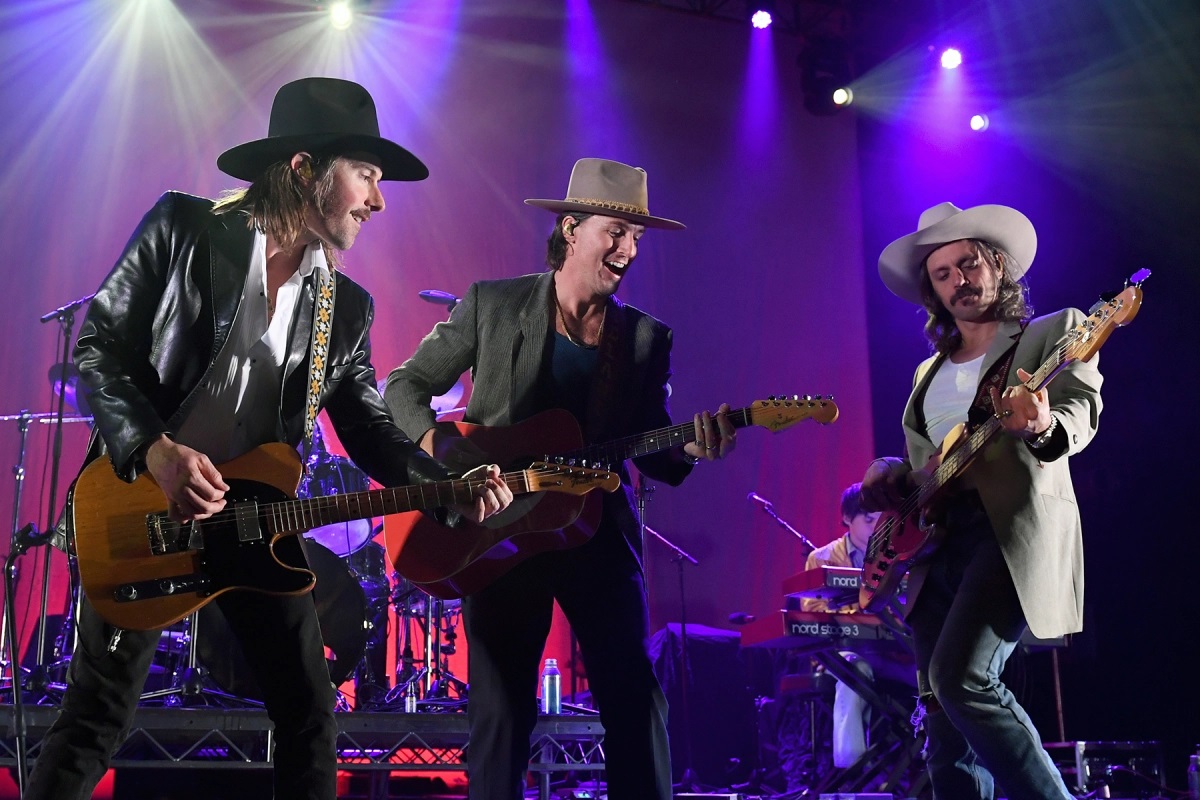 This weekend the trio will be in LiveNation's newest music venue the 713 Music Hall in downtown Houston.
Billboard.com describes the band's sound as "a definite George Strait '80s New Traditionalist feel to it, combined with the rich California harmonies that made The Eagles legendary." Midland is also known for its dressing style, similar to the original "Nudie suits" designed by Nudie Cohn. Vogue.com called Midland heartthrobs and fashion risk takers."
"Adios Cowboy" from Midland's brand new 5 track collection of songs titled
"The Last Resort"
Taste of Country .com, reports, "Most recently, Midland released a new documentary and accompanying soundtrack called Midland: The Sonic Ranch, which shares the their "origin story" as a band, beginning with the day that bandmates Mark Wystrach and Jess Carson -- then a would-be duo -- booked studio time at El Paso, Texas' Sonic Ranch Studio. They brought their friend Cameron Duddy along to film the fun, and by the time they left the studio, they were a trio, with Duddy as their bassist."
Hayes Carll
@The Heights Theatre
Friday 12/17/2021 7:00 PM & 9:45 PM
The country simplicity that imbues Hayes Carll's songs can sometimes hide the social conscience and sharp humor that also runs through them, but if you want to find those things, they are there. In fact, Carll has spent over 20 years having a conversation about what it is we're all doing here with anyone who will listen. He makes us laugh––but then he makes us cry. We judge a song's protagonist, only for Carll to spin us around to commiserate with them.
Carll this weekend is in northwest Houston at The Heights Theatre with two evening performances. His record label in October released his new album, "You Get It All".
"I like to tug at heartstrings, find commonality with others, reflect on my own life, and sometimes I do it in a lighthearted way," says Carll. "A lot of musical styles found their way onto this record, but my first and most formative influences came from country music. This is a country singer-songwriter record. It's just unapologetically me." Carll is talking about "You Get It All", his eighth album. His voice, rich but worn, has never sounded better. As a songwriter, he is in top form, turning droll confessions, messy relationships, motel room respites, and an exasperated, hitchhiking God into modern nuggets.
The New York Times likened Carll's ability to undergird humor with a weightier narrative to Bob Dylan. When Carll talks about the sounds that are in his own head, he mentions Randy Travis. That juxtaposition defines the singularity of Carll's career: He exists in a space of his own, informed by John Prine, Tom Waits, and Dylan but also by Travis, Kenny Rogers, and Hank Williams, Jr.
Those influences may have made him hard to pigeonhole, but he's still been embraced. Two Americana Music Awards, a Grammy nomination for Best Country Song, and multiple Austin Music Awards line his resumé́.
From the new album "You Get It All"
He's had the most-played record on Americana radio twice. His songs appear on the screen regularly and have been recorded by Kenny Chesney, Lee Ann Womack, and Brothers Osborne, to name a few.
Disney's The Little Mermaid
@Hobby Center
Sarofim Hall
Performing now
through December 24, 2021

(From The Hobby Center.org) Based on one of Hans Christian Andersen's most beloved stories and the classic animated film, The Little Mermaid is a hauntingly beautiful love story. With music by eight-time Academy Award winner, Alan Menken, lyrics by Howard Ashman and Glenn Slater and a compelling book by Doug Wright, this Broadway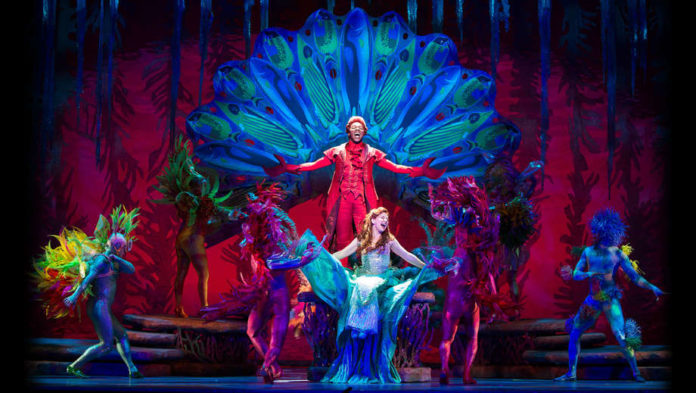 gem will capture your heart with its irresistible songs, including "Under the Sea," "Kiss the Girl" and "Part of Your World."
Ariel, King Triton's youngest daughter, wishes to pursue the human Prince Eric in the world above, bargaining with the evil sea witch, Ursula, to trade her tail for legs. But the bargain is not what it seems, and Ariel needs the help of her colorful friends, Flounder the fish, Scuttle the seagull and Sebastian the crab to restore order under the sea.
The Nutcracker
@The Wortham Center
Performing now
through December 24, 2021
The Houston Ballet brings back The Nutcracker to the Wortham Center this year after the covid hiatus.

The ballet's marketing people tells us, "Bring the family back to the theater to share the joy of Clara's magical journey to the Kingdom of Sweets this holiday season!
Stanton Welch's The Nutcracker is a grand spectacle of opulence and one of the most splendid
versions of this holiday classic ever staged. With hundreds of roles and a myriad of exquisite details that will leave you discovering something new in every performance, Welch's The Nutcracker is a positively joyous treat for ballet lovers of all ages. Rejoice in the return of this time-honored tradition!"
Charles Dickens'
A Christmas Carol
@Alley Theatre
Performing now
through December 29, 2021
(From Alley Theatre.org) A highly inventive adaptation of the Dickens classic pared down to its essential elements. A resident company of actors assemble to perform a new production of the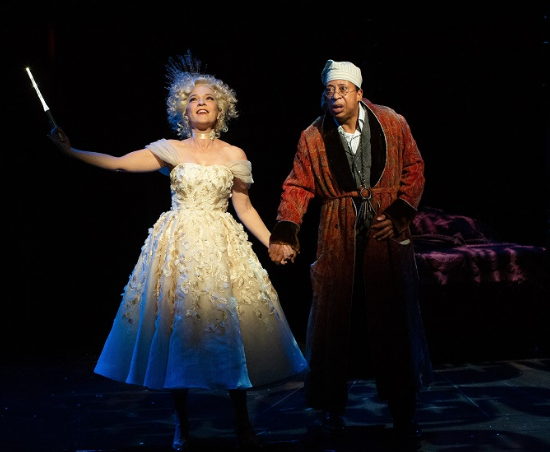 heartwarming Christmas story. When two of the troupe's actors can't arrive in time for the performance, others step in to create a magical world of holiday make-believe. It will be  A Christmas Carol  like no other
Elizabeth Bunch and David Rainey
in A Christmas Carol
Since you are here...
Houston's Weekend Planning Guide is updated on a continuous bias for all in the Greater Houston Area. We haven't put up a paywall or asked anyone to log-in to see our content. We want to keep it that way. We accept advertising, but the revenue from that area is not enough to support us. If everyone who reads our weekend entertainment blog, who likes it and helps to support it, our future would be much more secure. For as little as $1 or more, you can support Houston's Weekend Planning Guide – and it only takes a minute. Thank you.
Houston's Online Weekend Entertainment Guide
Looking for that Friday weekend event and can't find it, try our custom "Google Search"