Houston's Online Weekend Entertainment Guide
Our Friday Weekend Entertainment Picks
Friday, December 19, 2018

Lee Brice
@Stampede Houston

Blame Aunt Henrietta. When you dig into Lee Brice, with its thick grooves, the squalling guitars, the tumbling drums, sheets of steamy B-3 organ and wide open vocals, the two time CMA/ACM/Grammy Song of the Year nominee takes listeners to church, school, home and out on a Saturday n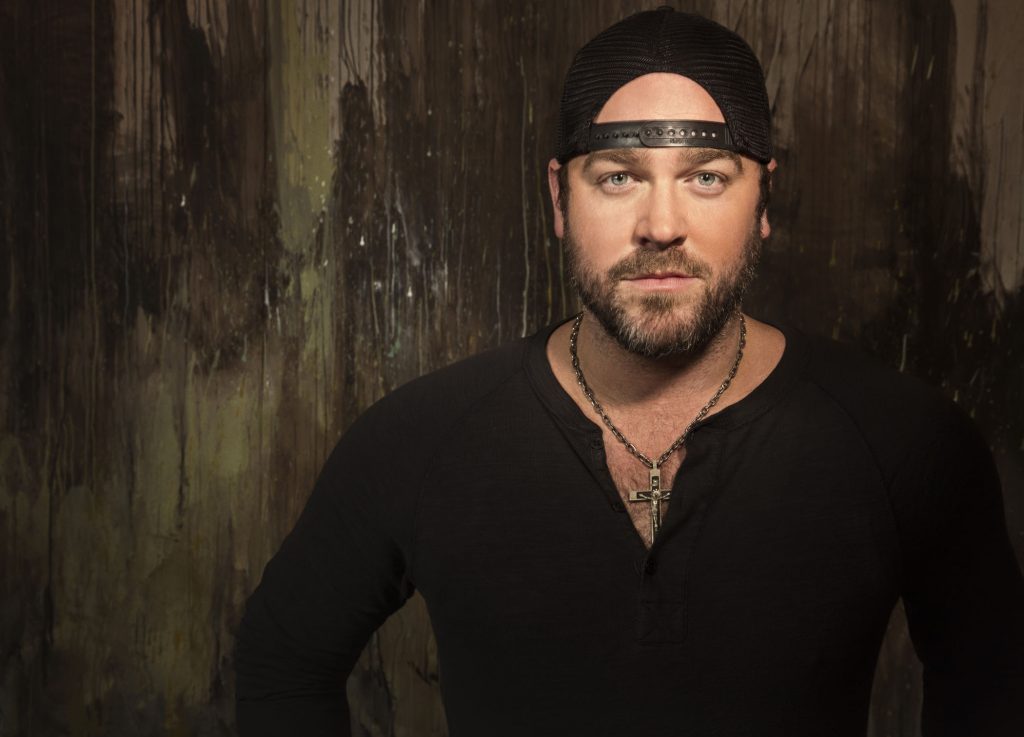 ight. For a man known for raucous live shows and contemplative songs, there's a whole lot of gospel driving his fourth album.

"My Aunt Henrietta had the groove," he says. "She could play one note, and pierce your heart. She played the piano, and when she played she was black — and I didn't know it, or think about it. I was so sheltered, I didn't understand; it was just church music – and it felt good! It coulda been Ray Charles, too, but it was all over her playing."
It's all over Brice's self-titled new record, too, which serves as a homecoming and a homing device on the essence of what's defined the man whose written hits for Garth Brooks, Tim McGraw, Jason Aldean and the Eli Young Band, who had their breakout single with "Crazy Girl." There's a newfound simplicity to tracks like the real life "Songs In The Kitchen," the soul searching "What Keeps You Up At Night," the loving reality check "Boy" and self-recognizing "I Don't Smoke," which scrapes Brice's music to the bone and features guitars by Warren Haynes.
"Songs that are pleasing to the heart, songs where your heart hears it, and you feel something in your heart, they don't need all that stuff," Brice explains. "So this album I wanted to be a real organic thing: I play 99% of the lead guitar, my band's on it – and there's even a theremin, which I had to learn to play. When I started, I wanted this record to be groovy, stripped down to the message and the feel."

"There are no computer tricks, no artificial sounds. Even when it sounds like a computer, I promise, we figured out a way to make that sound. To me, being real was everything. I wanted to put a little piece of everything about me, everything I am on this record. No two songs are about the same things, but somehow it all hangs together."
From the rising romance and deep desire of "Eyes Closed" to the mandolin-flecked homage to making your mark where you are "They Won't Forget About Us," the Conway Twitty-esque soul slink of the sultry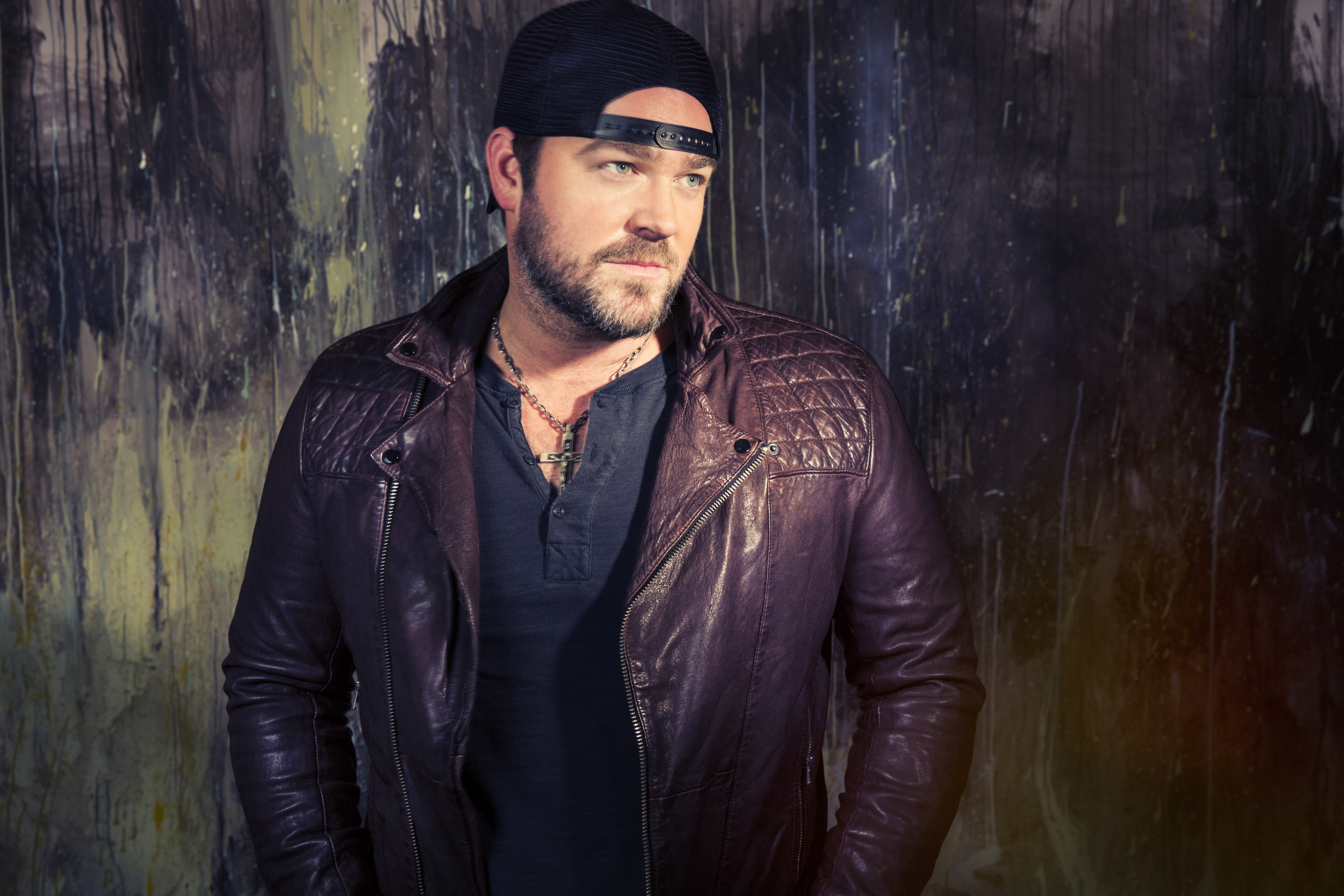 "Rumor" to the sanctified smoke of the Southern boogie and Detroit manufacture witness "Dixie Highway," Brice stabs veins of country tributaries to craft a roots swelter that speaks to America's biggest genre from, the outside in.
His recipe is as straightforward as the man himself. Start with the basics: influences.
"My musical upbringing is so different, it's hard to explain to people… I've listened to things most people never heard of, a lot of gospel quartets: Gold City, the Gaither Vocal Band. I had a few cassettes, but most of my other music was what I taped off the radio.
"I fell in love with Willie Nelson's The Great Divide, and I wore the tape out of Garth's first record. And there was Aunt Henrietta. She made a record with my Mom, the three Lewis Sisters when they were teenagers; that stayed with her."

Music it seems is genetically hard-wired into the father of three, the embodiment of that guy in the neighborhood everybody knows and loves. It's what gives "The Locals" its sense of enjoying the ones who are happy right where they were born and raised – and captures the positive outlook in the face of adversity that tempers those facing life's greatest challenges on the loping "Have A Good Day."
That same positivity infuses the Bruce Hornsby-evoking "Story To Tell" with a sense of how powerful every single person's narrative is. Written with Edwin McCain, who guests on the track, it taps into music's ability to transform each of us – if we'll let it.
"My hero came to my garage, and we wrote two songs," he marvels. "Before I came to town, I knew Edwin McCain and his music; went to his concert every year at the House of Blues. Those records, I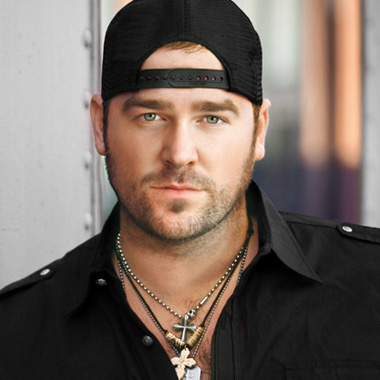 knew by heart growing up… and he has a lot of the same Southern influences. He knows those same things that matter to me, they're in his music."
Beyond what Brice was raised on, there are all the things he's learned along the way. Laughing, the great big mountain of a man admits, "I grew up in Sumter, South Carolina, one of the Twenty Most Violent Places in America. It's this tiny little town, and it's rough, which makes you real tough. The last thing you have to worry about is showing somebody how tough you are. For us, it's working hard and doing right. I have rough edges."
Rough edges, and a vulnerability that never flinches. Brice, after all, is the man who gave the world the wrenching "I Drive Your Truck" and faltering "I Don't Dance." Fully capable of delivering on the "Parking Lot Party" and "Drinking Class" end of the spectrum, be careful how you view his brand of good timing.
"I know, I know," he allows, "onstage you see this big burly guy stomping around, singing his guts out. You don't get that from the radio, and it doesn't add up – except it does. The funny thing is the dudes are as into 'I Don't Dance' as the girls are. I think they see me up there and they feel those things, too, but now there's a guy trying to be a guy who's being honest about this stuff."
Ronnie Milsap
@Stampede Houston
Ronnie Milsap emulated James Taylor in his vocal approach to "(There's) No Gettin' Over Me," a #1 record in country and pop; hooked into the instructions he got playing piano on Elvis Presley sessions to build the sound of "Smoky Mountain Rain," another major crossover hit; and recorded an entire album of songs made famous by late Country Music Hall of Famer Jim Reeves.
Milsap used pop, rock and R&B elements to test country's borders, and did so in a way that connected fiercely with the music-buying public. He compiled 40 #1 country hits. Milsap's sales accrued eight gold albums; his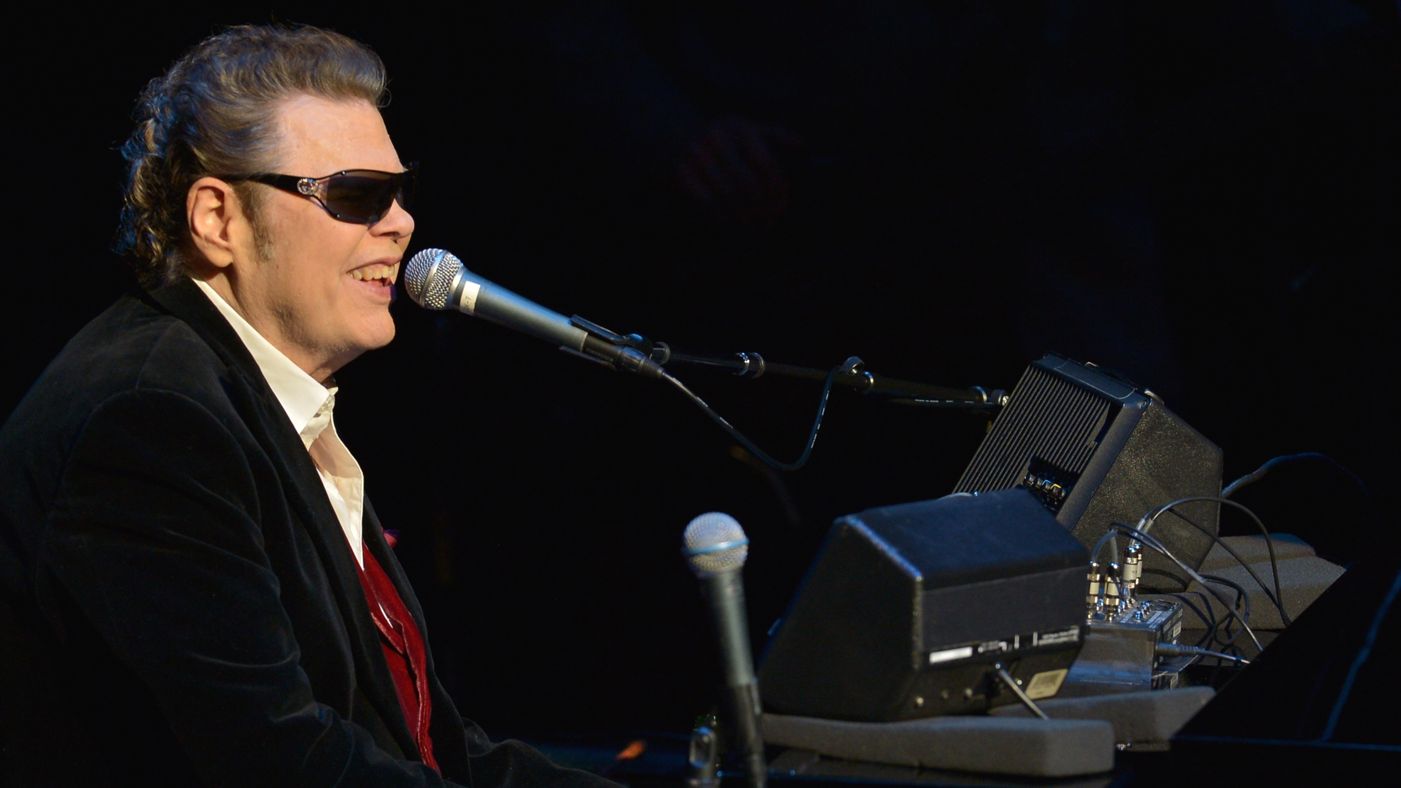 Greatest Hits made him one of the first acts in any genre to obtain double-platinum status after the RIAA introduced the multi-platinum honor in 1984.
The industry responded as positively as the public. Milsap won six Grammys; eight Country Music Association awards, including Entertainer of the Year; and four more Academy of Country Music trophies, including the lifetime honor, the Pioneer Award.


Milsap helped establish the boundaries for what country could be – then pushed them further, most notably in his rockin' 1983 single "Stranger In My House." Milsap had guitarist Bruce Dees infuse bits of Grand Funk's classic-rock landmark "We're An American Band" into the solo section, a risky, envelope-busting decision that had many radio stations of the time balking.
Time would prove Milsap's artistic judgment to be correct. Even resistant stations eventually added it; "Stranger" won a Best Country Song Grammy for songwriter Mike Reid, and music fans – most of whom care little about creative boxes – responded enthusiastically.

"When we play live shows today, people still want that song," Milsap marvels.
In fact, many of country's newest hitmakers are still applying ideals that are key to Milsap's legacy. Blake Shelton, an Entertainer of the Year winner and celebrity coach on NBC's The Voice, specifically channeled Milsap while working on a song for his Red River Blue album. Vocalists such as Eric Church, Billy Currington and Lady Antebellum's Charles Kelley have renewed the blue-eyed-soul stance that Milsap brought to country. And 22-year-old heart throb Hunter Hayes, when he made his headlining debut at Nashville's historic Ryman Auditorium in fall 2013, brought out Milsap as a special guest to collaborate on that once-controversial song "Stranger In My House."
Milsap clearly influenced the direction of modern country music, and Summer #17 subtly demonstrates the multiple sounds and styles that helped formulate his own development. The album borrows from traditional pop (Tommy Edwards' "It's All In The Game," Bobby Darin's "Mack The Knife"), classic soul (Wilson Pickett's "Mustang Sally," Jimmy Ruffin's "What Becomes Of The Broken Hearted") and – of course – old-school country (Hank Williams' "I Can't Help It If I'm Still In Love With You").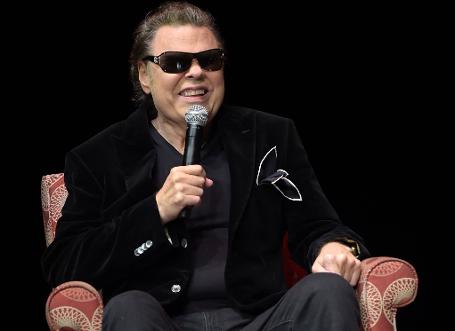 They were important songs during the years in which Milsap built his musical persona, and his relationship to them is similar to the reactions nearly every fan of popular music has for their own set of influential titles.
"Somebody can talk about a song, or I can hear a song right now on Sirius XM in my car and immediately I know what summer it was or when it came out," he says.
That's particularly true for "Georgia On My Mind," a song Milsap performed when he was inducted into the Georgia Music Hall of Fame in 1990. Ray Charles launched the definitive version of that standard into public consciousness as Milsap was living out his own summer #17.
Charles would appropriately have a major impact on Milsap's career choice. Through two editions of his album Modern Sounds in Country & Western Music, Charles showed how elastic great country songs could be. At a 1963 concert in Atlanta, Charles encouraged Milsap to pursue music – against the counsel of his high school and college instructors – setting the stage for Milsap's own versatile entertainment journey.
"I was playing some songs at a piano in his dressing room," Milsap recalls, "and he said, 'Well, it sounds like that's where your heart is, and that's what you should follow.' That sounded to me like an endorsement from Ray Charles. He said, 'Just be around it. Absorb it every day of your life. Live and breath it every day.' That's exactly what I did."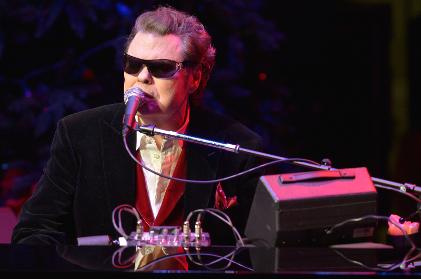 Milsap had been living music almost from the start. Born in Robbinsville, North Carolina, at the edge of the Smoky Mountains, he was enveloped in his early years by country – the region was crucial to such history-makers as Jimmie Rodgers, Chet Atkins and Dolly Parton. Milsap subsequently received classical training at the Governor Morehead School for the Blind in Raleigh, though he notoriously frustrated his teachers by banging out Jerry Lee Lewis and Little Richard rock & roll on the keyboard when he was supposed to be practicing Mozart and Beethoven.
Milsap did some recording while attending college in the Atlanta area even before that backstage meeting with Charles, and in the wake of Charles' encouragement, Milsap found his way onto New York's Scepter label, where the roster also included Dionne Warwick and Chuck Jackson. One of Milsap's singles, Ashford & Simpson's composition "Never Had It So Good," became a Top 5 R&B hit.
Milsap's music continued to connect him with future Hall of Famers and key figures. He moved to Memphis, working frequently with producer Chips Moman (Neil Diamond, The Box Tops), who put him to work on several Elvis Presley sessions. Specific instructions from Elvis during recording on "Kentucky Rain" – "Hey, more thunder on the piano, Milsap!" – still ring in Ronnie's ears.
During that time, he performed on Los Angeles' Sunset Strip, first with J.J. Cale, then on his own. One night his audience included future Country Hall of Famer Charley Pride, who encouraged Milsap to try his hand in Music City. Opportunity came when he was invited to become the house singer at Nashville's King of the Road Motor Inn, owned by Hall of Famer Roger Miller. Within weeks, Milsap signed a management deal with Pride's manager, Jack D. Johnson, and recorded his first hits for RCA.
The Homeless Chronicles are the go to pages for service organizations to obtain information as to what is happening in the community (news) to help homeless individuals and families. The blog is also designed to meet the needs of every homeless person with information they can use to help them back to self-sufficiency.
[Click here for more]
A Public Affairs Blog of the Menendez Media Group.com

Looking for that Friday weekend event and can't find it, try our custom "Google Search"