Friday
December 23rd, 2022

Weekend Fridays is updated continuously
Ralph Barbosa
@The Riot Comedy Club
Thursday 12/22/2022 9:00 PM & 11:00 PM
Friday 12/23/2022 7:00 PM & 9:00 PM
Fresh off debuts on HBO and Comedy Central earlier this year, the Dallas native comedian is on a roll and takes the upstairs mic for back-to-back nights of nearly sold out shows.
Ralph Barbosa Saves The Earth
Ralph Barbosa is a Latino stand-up comedian. He's a winner of the HBO & NYLFF Latino Stand-Up Comedy Competition, crowned the 2019 Funniest Comic in Texas, and made his HBO debut in the HA Festival Comedy Special (streaming now). He'll next be seen in the Entre Nos' comedy specials directed by Aida Rodriguez.
A Nightmare Before Christmas Ball
& Bazar featuring
Coozablack & Sin City
@Scout Bar
Friday 12/23/2022 9:00 PM
Doors Open 8:00 PM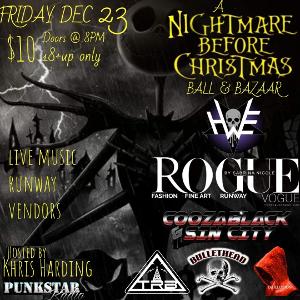 Holy Water Enima, Bullethead, The Radio
COOZABLACK is Houston's own Hip Hop/Rock band. The band's unique combination of progressive rock and aggressive rhymes continues to push the envelope of traditional Rock and Hip Hop into a genre of its own.
Scout Bar
in Marinagate
18307 Egret Bay Blvd.
Houston, TX
Directions
(281) 335-0002
Ali Siddiq presents
"The Gift of Laughter"
@Houston Improv
Thursday 12/22/2022 7:30 PM
Friday 12/23/2022 7:30 PM & 9:45 PM
Ali Siddiq is stand-up comedian, public speaker, and writer out of Houston. Ali's unique style of stand-up began behind the walls of incarceration, an incubator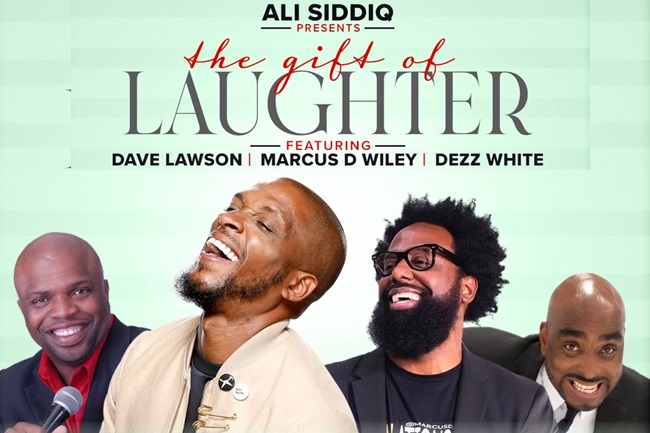 for interesting experiences and good stories. For this special event, Ali Siddiq presents The Gift Of Laughter, an all-star showcase that always sells out where his friends that are headliners and special guests bring the ultimate comedy show home to Houston for the holidays.
Ali Siddiq: It's Bigger Than These Bars
Full Special
People received their first taste of Ali Siddiq when he appeared on HBO's DEF COMEDY JAM and LIVE FROM GOTHAM, and in 2013 he was named Comedy Central's "#1 Comic to Watch". In 2014, Ali impressed comedy enthusiasts by displaying his ability to captivate an audience with his "Mexicans Got On Boots" tale, a descriptive storytelling, with over 15 million views, of a prison riot on THIS IS NOT HAPPENING, the first of three appearances. His stories continued with his HALF HOUR special, which premiered on Comedy Central in the fall of 2016. Immediately following the premier of that special, Comedy Central offered Ali an hour-special where he performed for inmates live in a Texas jail, sending Ali back to where it all started.
The Improv
7620 Katy Freeway Space
455 Houston, TX 77024
Directions
Buy tickets over the phone:
713-333-8800

Houston Rockets vs. Dallas Mavericks
Friday 12/23/2022 7:00 PM
Doors Open 6:00 PM
Read more Houston Rockets
on our Weekend Sports Headlines page
(Click Here)
Houston's Online Weekend Entertainment Guide
Looking for that Friday weekend event and can't find it, try our custom "Google Search"