Friday
December 30th, 2022

Weekend Fridays is updated continuously
Los Skarnales with special guests The Babylonz
and Mas Pulpo
@The Heights Theatre
Friday 12/30/2022 8/30/2022 8:00 PM
Doors Open 7:00 PM
Lobby Opens 6:00 PM
(From All Music.com-Hobart Rowland) Los Skarnales formed in 1993, a time when Spanish rock outfits performing in their hometown of Houston were content to churn out generic covers of tunes by popular Mexico-based rock bands or, even worse, lame interpretations of American hits. Los Skarnales co-founders Felipe Galvan, Jose Rodriguez and John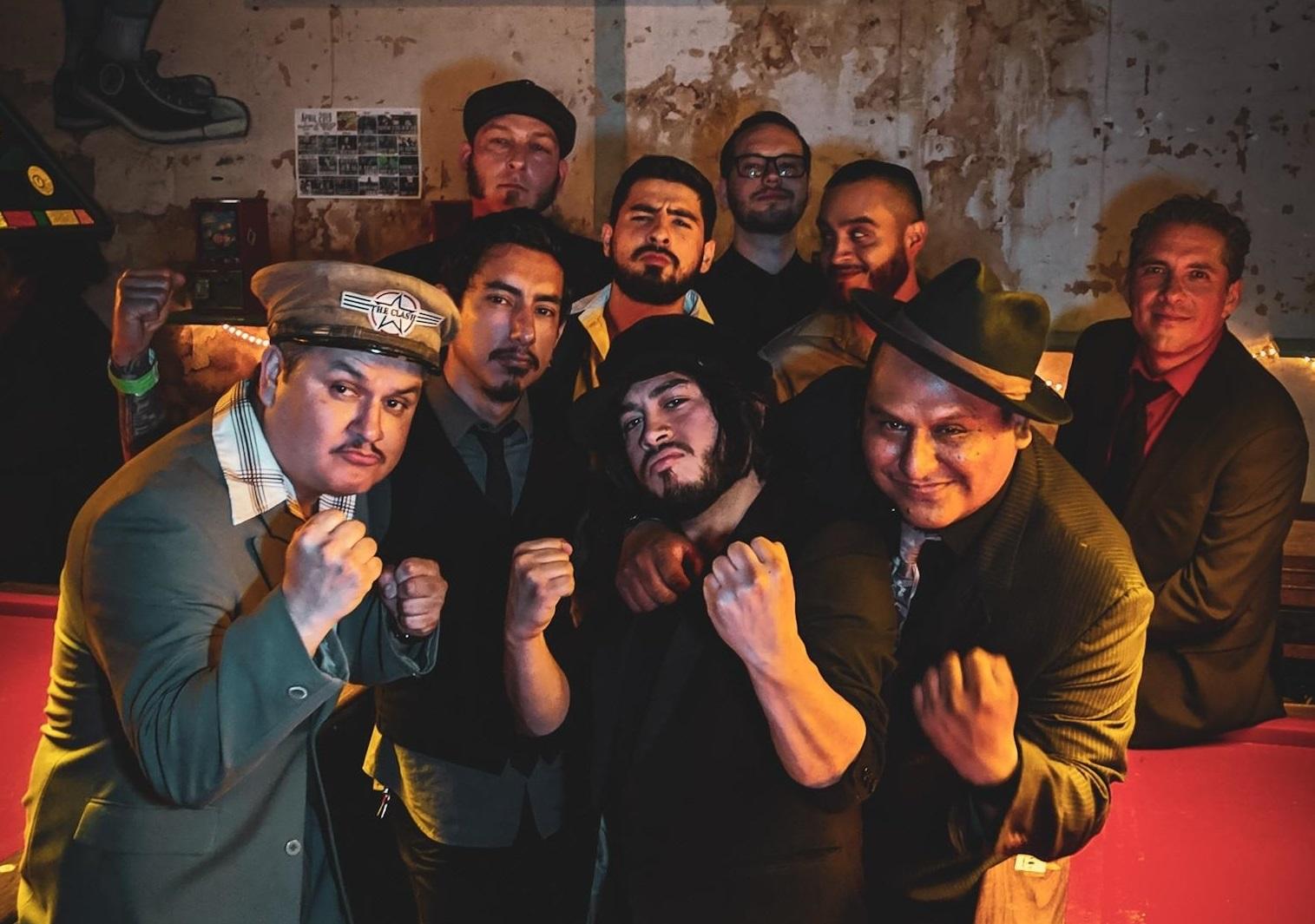 Garcia, on the other hand, were tearing up the scene as an aggressive punk trio called Desorden The group changed its name to Los Skarnales (loose English translation: Brothers of Ska) in 1995, adding Josue Mares, a fan from the group's Desorden days. A talented artist and designer, Mares is also the band's graphic mastermind. He and Galvan collaborate on all Los Skarnales CD cover art and promotional material, including a fanzine-style "coloring book" that, among other things, documents Los Skarnales' rude-boy evolution in an offbeat comic strip.
Los Skarnales - "Wait a Minute, Guera"
A BlankTV World Premiere!
The turning point in that evolution came -- more or less -- when Galvan and Rodriguez, increasingly drawn to classic surf and rockabilly, began sprinkling those elements into the mix. As the group's sound expanded, its audience also grew. In 1996, a mini-tour of the West Coast and the Southwest saw the band open for reunited Two Tone architects the Specials in Phoenix and perform with King Chango and a host of other acts at the Guateque Festival in Los Angeles. The band also traveled to Mexico for a series of gigs that culminated in a performance on the nationally televised variety show "Desvelados." Read more @All Music.com (Click Here)
Lalah Hathaway
Kenny Lattimore
& Avery Sunshine
@Houston Arena Theatre
Arena Towers
Friday 12/30/2022
Doors Open 7:00 PM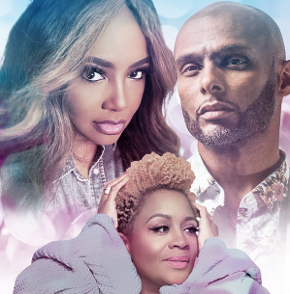 (From All Music.com) The daughter of the great Donny Hathaway, Lalah Hathaway made a good impression with her self-titled debut recording in 1990. She not only displayed poise, confidence, and good technique, but was also versatile enough to do more than just light urban contemporary ballads. Her stage shows included jazz, pre-rock pop, and even gospel, and Hathaway later appeared on BET doing jazz and fusion. After her second and final album for Virgin, 1994's A Moment, she went on a lengthy hiatus, returning in 1999 with Joe Sample for The Song Lives On (GRP). The following decade and into the 2010s she released Outrun the Sky (Sanctuary, 2004), Self Portrait (Stax, 2008), and Where It All Begins (Stax, 2011) -- all fine albums involving collaborations with the likes of Mike City, Rahsaan Patterson, Rex Rideout, and Dre & Vidal. Read more @ All Music.com (Click Here)
Donny Hathaway & Lalah Hathaway
This Christmas (Duet)
(From All Music.com-Andy Kellman) Kenny Lattimore has been known primarily for smooth, low-key, and romantic R&B ballads throughout a career spanning three decades. The singer/songwriter emerged during the mid-'90s with Kenny Lattimore (1996), a solo debut that went gold with help from the Top 20 R&B/hip-hop singles "Never Too Busy" and "For You," the latter of which earned a Grammy nomination. His extensive discography is further distinguished by Top Ten R&B/hip-hop albums such as Things That Lovers Do (2003, one of two duet LPs with Chanté Moore), Timeless (2008), and Anatomy of a Love Song (2015), and independent-label efforts including Vulnerable (2017) and Here to Stay (2021). Read more @ All Music.com (Click Here)
(From All Music.com-Thom Jurek) Avery Sunshine is a mercurial singer and composer who weds soul, gospel, jazz, and R&B in a signature mix. The singer has worked everywhere from Broadway to the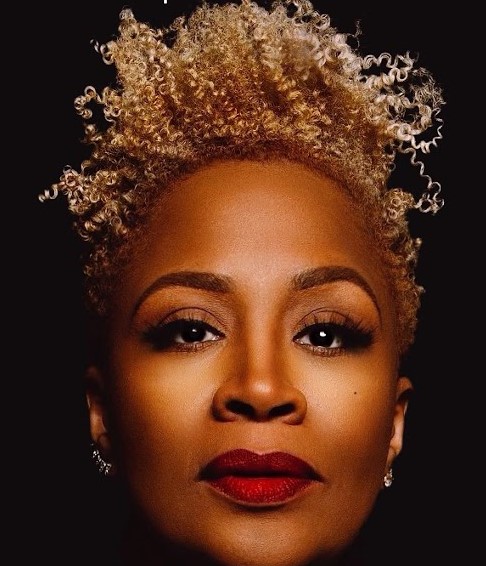 Democratic National Convention to the European club and festival scenes. Sunshine's given name is Denise White. Though she lives in Atlanta, she originates from Chester, Pennsylvania, where she began her musical vocation by singing and playing piano in church. She attended Spellman College in Atlanta, where she started her musical apprenticeship on the city's R&B scene.
The first single to feature her vocals was "Stalk You," a house 12" issued only in Japan; it has since been remixed by numerous producers and is a staple of her live set. She also lent her voice to the soundtrack of The Fighting Temptations. In 2005, she was hired as the lead keyboardist for Tyler Perry's stage play Meet the Browns. In 2007, Grammy and Tony Award-winning vocalist Jennifer Holliday sought her out to become the choral director for the theatrical production of Dreamgirls during the National Black Arts Festival in Atlanta. Sunshine came to national attention during four daily performances at the 2008 Democratic National Convention, and was subsequently invited to sing at President Barack Obama's inauguration in 2009.
Read more @All Music.com (Click Here)
Avery Sunshine
Call My Name
Houston Arena Theatre
Arena Towers
7326 Southwest Fwy
Houston, TX 77074
Directions (Map
(713) 772-5900
Bubba Dub
"I Got Now"
HOB Houston in the Foundation Room
Friday 12/30/2022 7:00 PM & 9:30 PM
Doors Open 7:00 PM
Bubba Dub, who's original name Jerry Morgan was raised in Alto, Texas (East Texas) is a phenom in his own right. As a young man Bubba has always lit up a room with smiles and laughter. From the classroom at Alto High School to his first gig in 2018, Bubba has taken over the underground of Texas comedy.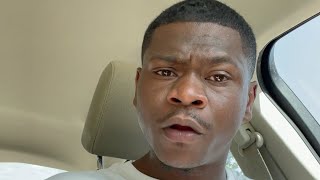 Known for his 'Snitching on Roger' skits & other story lines on Youtube (Jerry Bubba Bub Morgan), Instagram (@BubbaDub94) and Facebook (Bubba Dub Jr); he is a viral laughing sensation. His comedic videos and slurs have been used and reposted by some of pop culture's most famous celebrities such as 50 cent, Snoop Dogg, Nelly, Arsenio Hall, Gille the Kid, and others. Although social media has expanded Bubba's brand "Bubba Dub Entertainment '' visibility, his stand up and improv comedy is what solidifies his most loyal fans.
His style of comedy content "TRASHH" & "Rollin Ova In Their Grave '' has been shared by highly acclaimed analysts of sports like Shaq, Dwyane Wade, Stephen A Smith, Shannon Sharpe and Marcus Spears live on air. Bubba Dub has been on his third tour selling out Improv, Laugh Factory, Helium & Funnybone's comedy clubs as the headliner of his own shows across America. Pre Covid, Bubba Dub headlined cities and states like Houston, Dallas, North Carolina, Alabama, Mississippi, Louisiana and more. He also was a special guest on MTV's hit show, Ridiculousness.

Bubba's latest contribution to pop culture has been his cameo in Pop Smoke's last album 'Shoot For The Stars Aim For The Moon' on Track 8 titled 'Snitching' featuring Quavo & Future, released July 2020. He is also presently working on securing movie roles and other acting gigs this year.
Tooloji
@HOB Houston
in GreenStreet
Friday 12/30/2022
Doors Open 7:00 PM
Tooloji, a tribute to Tool, performing "Sweat" at Gas Monkey Live in Dallas, Tx
HOB Houston
in GreenStreet
1204 Caroline St.
Houston, TX
(888) 402-5837
Directions (Map)
Houston's Online Weekend Entertainment Guide
Looking for that Friday weekend event and can't find it, try our custom "Google Search"