Friday
December 9th, 2022

Weekend Fridays is updated continuously
This weekend at Scout Bar Scout Bar in Marinagate it's MC Noize
(From Last FM.com) Ivan Alekseev known as Noize MC (which is also the name of his band), is a rap rock musician from Moscow, Russia. He's one the most famous Russian freestylers known for his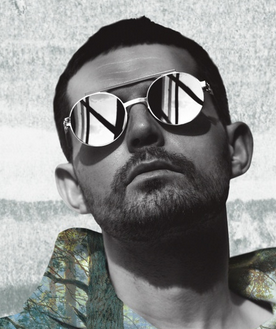 tongue-in-cheek lyrics. In 2003 he founded a band called "Protivo Gunz" which later became a full live line-up of his every show. However having two names was inconvenient, so after signing a record deal the name "Protivo Gunz" was dropped and "Noize MC" became a full rap-rock/punk rap band. Read more @Last FM.com
This summer , Noize MC started preparing a special program consisting of iconic songs for all 19 years of the group's existence, as well as fresh tracks from the new album "Exit to the City", which managed to gain love and popularity among listeners. This performance will have everything that we love so much in Noize MC: individual musical style, sarcastic rap on topical topics, sensual, romantic songs with a guitar, as well as Ivan Alekseev's unique freestyler talent - whoever heard it at least once will never forget this performance ! Obviously, Noize MC is the main musician of our time today.
Scout Bar
in Marinagate
18307 Egret Bay Blvd.
Houston, TX
Directions
(281) 335-0002
Rod Wave
"Beautiful Mind Tour"
Featuring Toosii and Mariah The Scientist
@Toyota Center
(From All Music.com-Andy Kellman) Adept at swinging from gruff to sweet within one line, Rod Wave is a rapper and singer who swiftly advanced from local up-and-comer to Alamo Records signee. The Top Ten Billboard 200 entry Ghetto Gospel capped off the storyteller's slew of vivid full-length releases across 2018 and 2019. Pray 4 Love nearly topped the chart in 2020, and was followed in 2021 by SoulFly, which reached number one on the strength of a few Top 40 singles. The rapper's fourth album, Beautiful Mind, arrived in 2022.
Rod Wave - Break My Heart

For Rod Wave, born Rodarius Green, recording was initially just a pastime facilitated by his father (who bought him a microphone) and his brother (who gave him a computer). He didn't intend to make a career out of it, but early tracks circulated by his producer found an audience in his native St. Petersburg, Florida, and additional material and live shows led to a deal with the Universal-affiliated Alamo Records.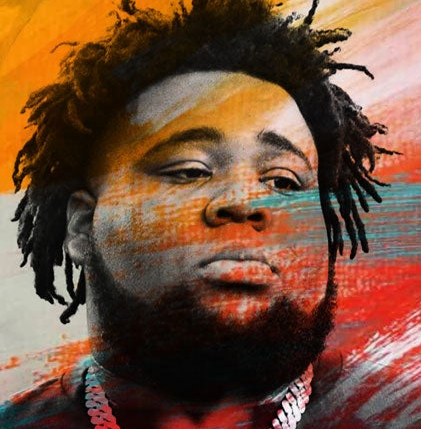 Still a teenager, Rod put together multiple volumes in his Hunger Games series and also released a handful of singles in 2018 alone. He was even more productive the following year, releasing PTSD (with Bay Area legend E-40 the only guest), appearing on E-40's "Made This Way" (his highest-profile guest verse to that point), and hitting number ten on the Billboard 200 with Ghetto Gospel. The latter debut studio full-length was executive produced by Kevin Gates -- an early inspiration -- and was boosted by a remix of the single "Heart on Ice" featuring Lil Durk.
Read more @All Music.com
Turnover
White Oak Music Hall
Downstairs
Friday 12/9/2022
Doors Open 7:00 PM
(From All Music.com-Gregory Heaney) Turnover emerged in the early part of the 2010s, quickly outgrowing their emo and punk roots to create a more introspective sound that incorporated the lushness of dream pop and the tender melodies of indie pop. 2015's Peripheral Vision marked the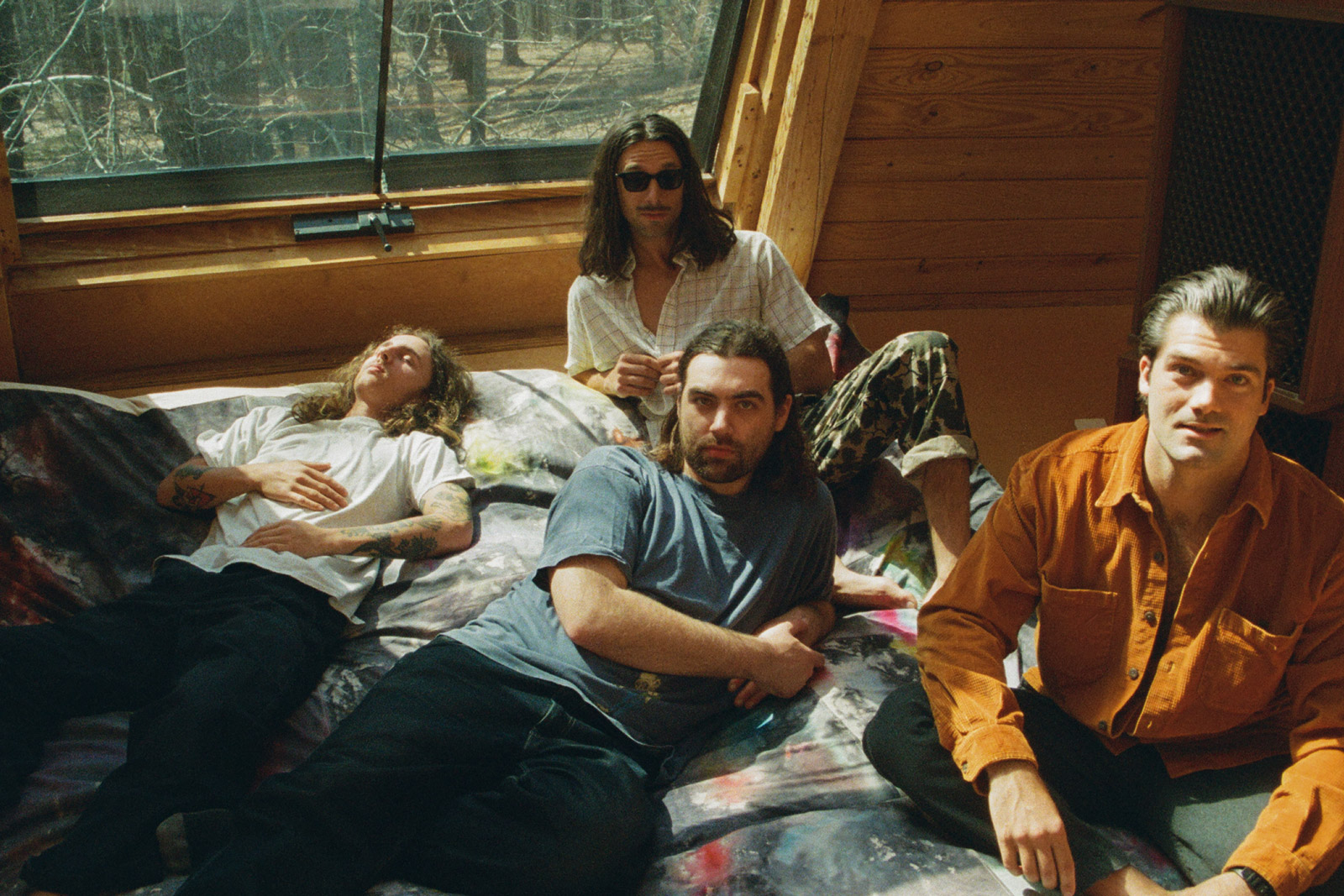 beginning of their transformation as it dialed down the distortion and added touches of shoegaze haze and summery vocal harmonies. Further works saw them branching out into wistful introspection (2017's Good Nature) and soft pop (2019's Altogether.) By the time of 2022's Myself in the Way, they had cooked up a slick slowcore-meets-disco sound inspired by Quincy Jones and Chic.
Formed in Virginia Beach during 2009, Turnover initially established themselves as an emo-pop act in the vein of bands like the Get Up Kids and Texas Is the Reason before transitioning into a more contemplative dream pop style. The quartet, initially made up of vocalist Austin Getz, drummer Casey Getz, bassist Danny Dempsey, and guitarists Alex Dimaiuat and Kyle Kogan jumped onto the scene in 2011 with a self-titled EP. A split single with Citizen followed the next year before the band would make its full-length debut in early 2013 with Magnolia on Run for Cover Records. By this time both Dimaiuat and Kogan had left the band, with Eric Soucy signing on as lead guitarist and Austin Getz taking over on rhythm. With the new lineup in place, Turnover's sophomore release, 2015's Peripheral Vision, represented a shift in style toward more melodic, dreamy indie rock. Read more @All Music.com (Click Here)
White Oak Music Hall
2915 N Main Street
Houston, TX 77009
Directions (Map)
Phone: (713) 237-0370
Marc Broussard
with Special Guest Jon Muq
@The Heights Theatre
Friday 12/9/2022 8:00 PM
Doors Open 7:00 PM
Lobby Opens 6:00 PM
(From All Music.com-Joseph McCombs) The son of Boogie Kings guitarist (and Louisiana Hall of Fame member) Ted Broussard, singer/songwriter Marc Broussard was seemingly destined for a life as a music man. His upbringing in Lafayette, Louisiana instilled in him an affinity for R&B alongside the Cajun trappings of southern Louisiana. Drawing vocal and stylistic influence from Otis Redding and Brian McKnight while bearing the preternaturally gruff vocals of John Hiatt and Dr. John, Broussard was barely 20 at the time of his first album's release. Momentary Setback appeared to encouraging reviews on the independent Ripley Records label in September 2002. Soon afterwards, the young musician inked a deal with Island Def Jam.
Marc Broussard - Cry To Me-Acoustic (Solomon Burke Cover) (S.O.S. 2: Soul on a Mission)
With Island's support, doors began to open for Broussard. "Just Like That," a track from the Momentary Setback album, was culled for inclusion in the 2003 Lost and Found, Vol. 1 compilation alongside such artists as Ryan Adams and the Jayhawks; that same year, Broussard also appeared on a Bruce Springsteen tribute album, Light of Day, with the track "Back in Your Arms." He spent the autumn of 2003 on the road, where he served as opening act for the Dave Matthews Band, Maroon 5, and fellow singer/songwriter Gavin DeGraw. Carencro, a sophomore album named after Broussard's hometown, was issued by Island Records in 2004, and he made the jump from Island to Atlantic Records four years later for the release of Keep Coming Back. He became a road dog after the album's release, opening for and sharing stages not only with Maroon 5 and the Dave Matthews Band but also with Willie Nelson, O.A.R., and Bonnie Raitt. Read more @All Music.com (Click Here)
The Heights Theatre
339 W 19th Street
Houston TX 77008
Directions (Map)
214-272-8346
Houston's Online Weekend Entertainment Guide
Looking for that Friday weekend event and can't find it, try our custom "Google Search"