Friday
February 18th, 2022

Weekend Fridays is updated continuously

Contact the venue for possible postponements or cancellations due to Covid 19 escalations
Caravan Palace
@HOB Houston

With the breakout single "Lone Digger" (50M+ views on Youtube) and a third album <|º_º|> (aka Robot) that has topped 50,000 sales in the USA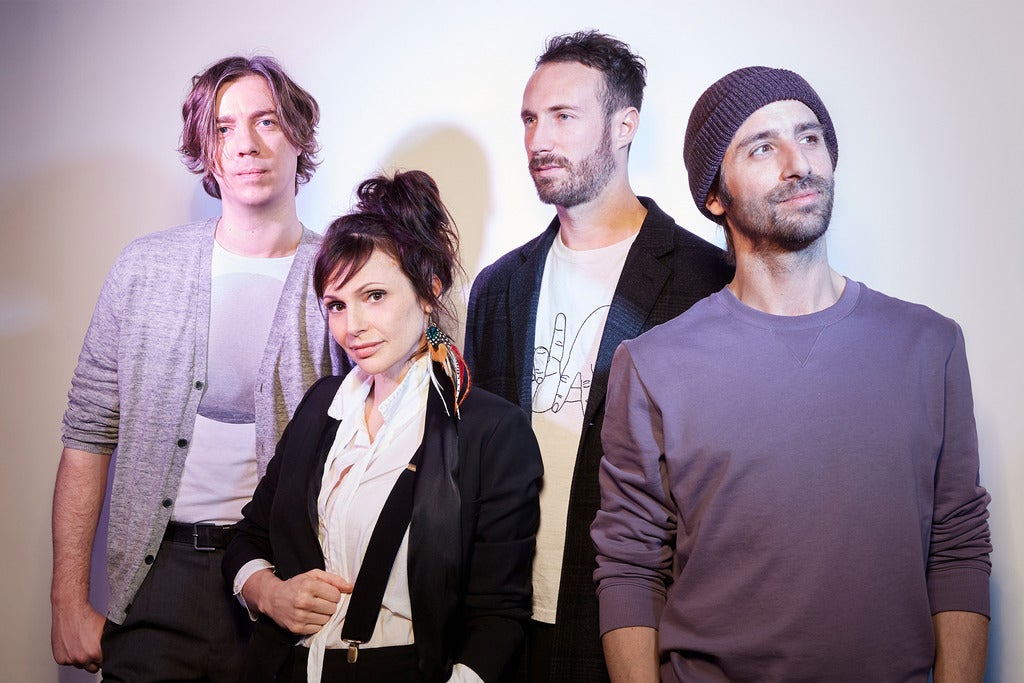 with a running 72 weeks of presence in the Billboard Dance / Electronic Charts, 2016 was a breakout year for Caravan Palace in the USA. The band has come a long way since they first assembled in a Paris Studio in the late 2000's to create the soundtrack for an early 20th century erotic film.

All accomplished Jazz musicians, their shared love for electronic dance music pushed them to combine those influences into a new project, at the crossroads of the exuberance of manouche jazz (the Caravan) and the hedonism of modern club music (the Palace, after one of the iconic Parisian clubs). With their 1940s inspired look, they serve up festive, frantic music, an improbable futuristic and melodious Jive fit for the dance floor.
HOB Houston
in GreenStreet
1204 Caroline St.
Houston, TX
(888) 402-5837
Contact the venue for possible postponements or cancellations due to Covid 19 escalations
Pacific Dub
@White Oak Music Hall
Meet Pacific Dub: Comprised of vocalist and rhythm guitarist- Colton Place, lead guitarist- Bryce Klemer, bassist- Ryan Naglich, drummer- David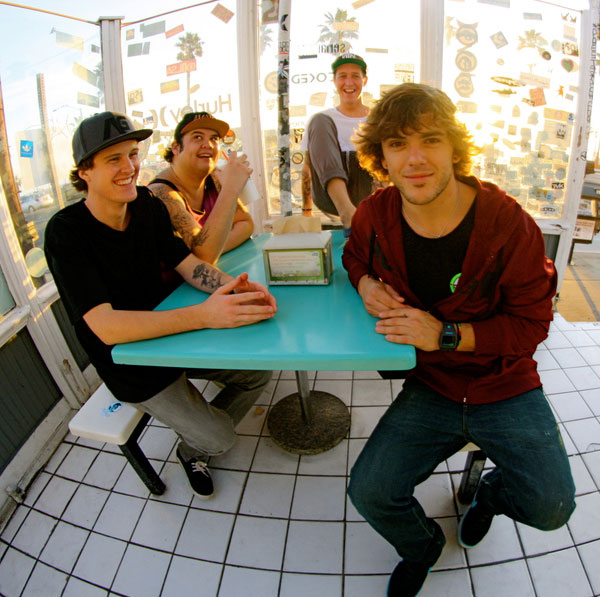 Delaney, keyboardist- Justin Quaress, and audio engineer- Casey Eubanks; Pacific Dub is one of the youngest and newest bands to solidify themselves as professionals within the Reggae-Rock scene. Coming from Surf City USA, Pacific Dub resides in Huntington Beach which is nestled nicely in southern California's Orange County. Other bands such as Korn, The Offspring, Avenged Sevenfold, and The Dirty Heads all have members that call this surfer's paradise home.
Combining catchy chorus's, heavy rock n' roll guitar melodies, and smooth hip-hop and reggae rhythms are all significant characteristics that add to Pacific Dub's coastal vibe, and genuine objective of creating innovative alternative-rock-reggae while sharing a message of love and peace. Pacific Dub has released 2 EP's and 2 Full Length studio albums, since their introduction into the music scene in early 2009. Their most recent album, Tightrope LP, released on June 26, 2012 and debuted #1 on iTunes Reggae Charts. In support of Tightrope, Pacific Dub headlined their first national tour in the summer of 2012, which also included their first headlining show at House of Blues- Anaheim with over 850 tickets sold. In addition, the band performed 83 shows in over 30 states in 2012, supporting many national acts, including- Matisyahu, Dirty Heads, Collie Buddz, Pepper, and Tomorrows Bad Seeds.
White Oak Music Hall
2915 N Main Street
Houston, TX 77009
Directions (Map)
Phone: (713) 237-0370
Alvin Ailey American Dance Theater
Jones Hall for the Performing Arts
Friday 2/18/2022 7:30 PM
Saturday2/19/2022 2:00 PM & 7:30 PM
Alvin Ailey American Dance Theater grew from a performance in March 1958 at the 92nd Street Y in New York City. Led by Alvin Ailey and a group of young African-American modern dancers, that performance changed forever the perception of American dance.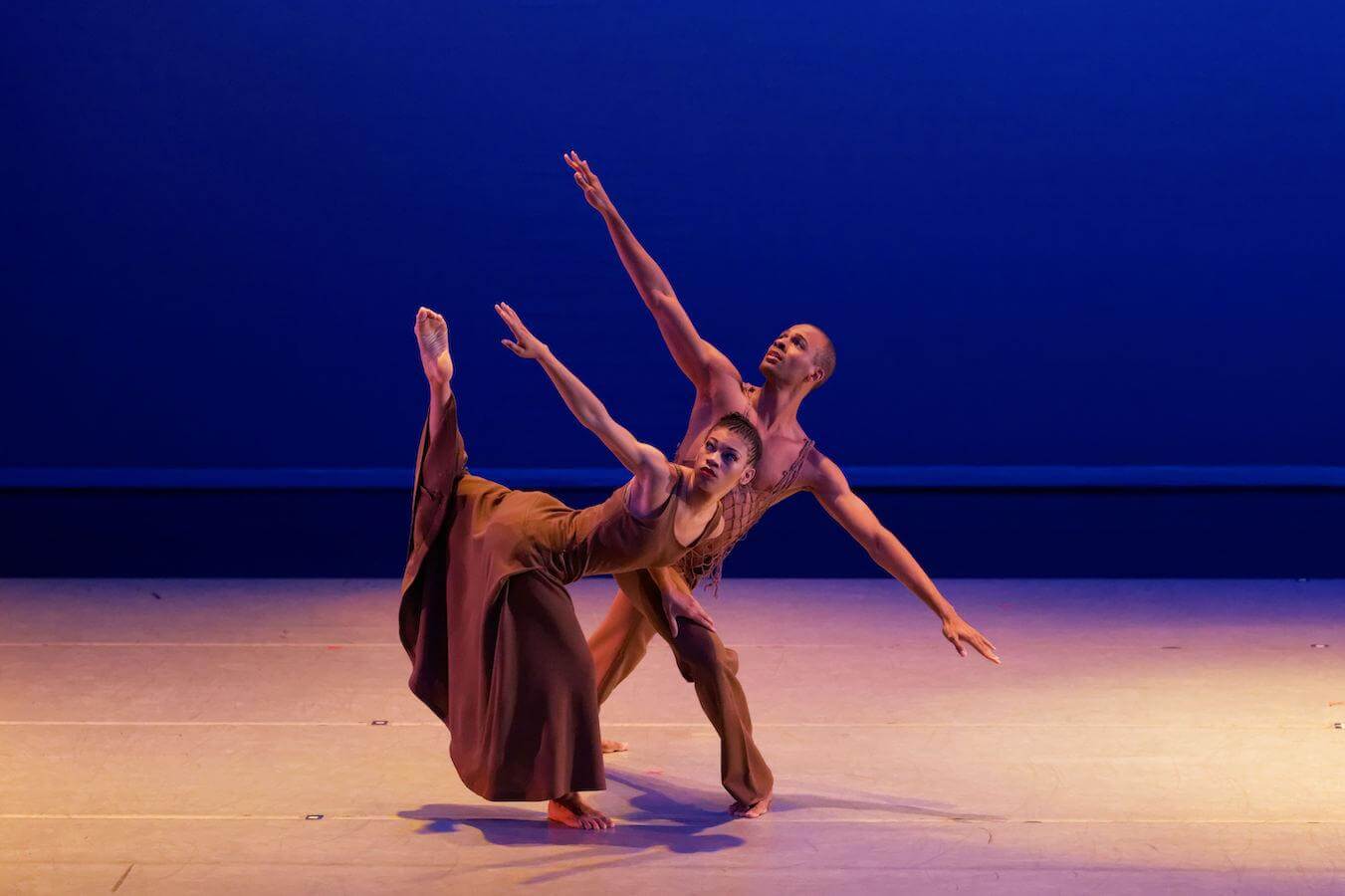 The Ailey company has gone on to perform for an estimated 25 million people at theaters in 48 states and 71 countries on six continents – as well as millions more through television broadcasts, film screenings, and online platforms.
In 2008, a U.S. Congressional resolution designated the Company as "a vital American cultural ambassador to the world" that celebrates the uniqueness of the African-American cultural experience and the preservation and enrichment of the American modern dance heritage. When Mr. Ailey began creating dances, he drew upon his "blood memories" of Texas, the blues, spirituals, and gospel as inspiration, which resulted in the creation of his most popular and critically acclaimed work, Revelations. Although he created 79 ballets over his lifetime, Mr. Ailey maintained that his company was not exclusively a repository for his own work.
Today, the Company continues Mr. Ailey's mission by presenting important works of the past and commissioning new ones. In all, more than 235 works by over 90 choreographers have been part of the Ailey company's repertory.
Before his untimely death in 1989, Alvin Ailey named Judith Jamison as his successor, and over the next 21 years, she brought the Company to unprecedented success. Ms. Jamison, in turn, personally selected Robert Battle to succeed her in 2011, and The New York Times declared he "has injected the company with new life."
Alvin Ailey American Dance Theater gratefully acknowledges The Joan & Sandy Weill Global Ambassador Fund, which provides vital support for Ailey's national and international tours.
The Spazmatics
The Ultimate
New Wave 80's Show
@Scout Bar
Friday 2/18/2022 10:00 PM
Doors Open 8:00 PM
Austin's Spazmatics with their "Ultimate New Wave 80's Show" makes it way to Scout Bar this weekend.
Texas Country Magazine.com back in 2017 summed up the nostaligia group this way, "The Spazmatics are High Energy 80's rock meets Revenge of the Nerds! They combine precise choreography, quick-witted humor and the biggest hits from the 80's together for a show that brings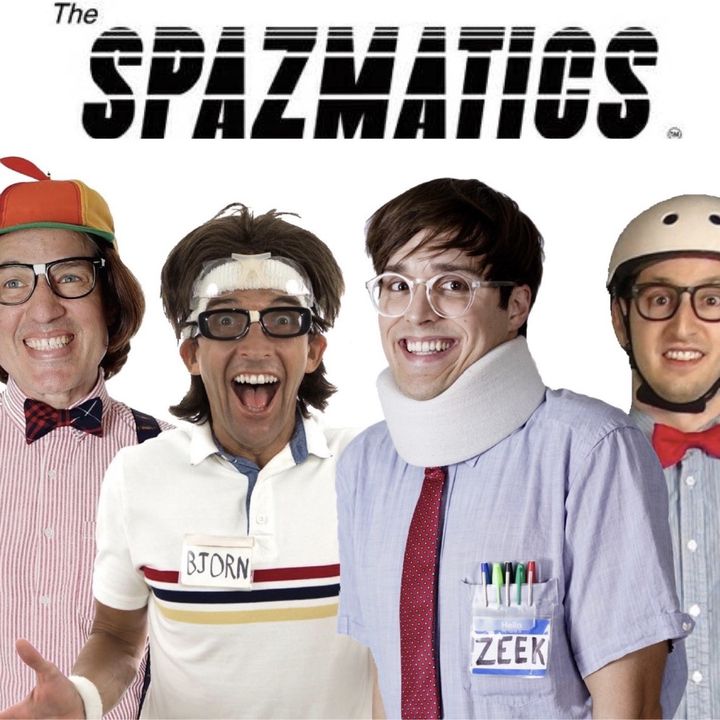 miles for miles to large crowds all over Texas. The Spazmatics play well over 200 shows a year mainly in Texas, but have travelled out of the country many times for public and private events. Based out of Austin, Texas, since 2005, they have played thousands of club gigs, weddings and private events for organizations such as the NFL, Google, Lance Armstrong Foundation, Motorola, Big Brothers and Big Sisters of America and on and on. The band members are: Zeek -Lead Vocals; Joey - Bass Guitar; Bjorn - Lead Guitar; and Ralphie - Drums."
Yep, these zany guys from Austin, Texas, aren't just another '80s rock 'n' roll cover band. As lead guitar player Bjorn puts it, "I would say we're the next step below a Broadway show." The Spazmatics concert is spiced with skits, costumes, choreography, music and more. "Our choreography is really well-worked out and it's very precise. It's just very professional, so when people come to see us, they really are getting their money's worth. They're getting a show! "When people spend their whole week at work, they go out on a Friday night to forget about their job. We're really good at making people forget about anything else. Just right now they're having a great time; it's a fun show and everyone is smiling. It just brings a really good feeling to people. And that's what I think is the value of our band." And who are these crazy guys who make up the Spazmatics? Their music, Bjorn, points out, "is primarily '80s with a little bit of '70s and '90s thrown in. High energy '80s rock and new wave. We play everything from 'Just Can't Get Enough' (Depeche Mode), to 'Living On A Prayer' (Bon Jovi), 'Rebel Yell' (Billy Idol), 'My Sharona' (the Knack) and 'Bohemian Rhapsody' (Queen)."
Scout Bar
in Marinagate
18307 Egret Bay Blvd.
Houston, TX
Directions (Map)
(281) 335-0002
Taylor Williamson
@Improv Houston
Thursday 2/17/2022 8:00 PM
Friday 2/18/2022 7:30 PM & 9:45 PM
Saturday 2/19/2022 7:00 PM & 9:30 PM
Sunday 2/20/2022 7:30 PM

Hi I'm Taylor. I'm a comedian and was the SECOND PLACE winner season 8 of AMERICA'S GOT TALENT! They named me one of their 5 favorite acts of all time in their recent 10 year AGT Anniversary Special.
My point is, I'm prettttty cool! Smiley face. I started performing stand-up comedy while I was a senior in high school in Del Mar, California. I now live in Los Angeles and travel around the world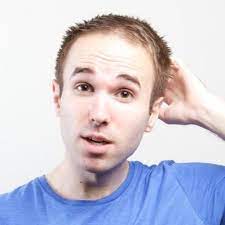 telling jokes. I've performed at the prestigious JUST FOR LAUGHS COMEDY FESTIVAL in Montreal, Canada and I was the youngest comedian to ever perform on THE LATE LATE SHOW WITH CRAIG FERGUSON. I've also appeared on MTV's TRL, COMEDY CENTRAL'S LIVE AT GOTHAM, LAST CALL WITH CARSON DALY, and I was a semi-finalist on NBC's LAST COMIC STANDING.
The Improv
Marq-E Entertainment Center
7620 Katy Freeway
455 Houston, TX 77024
Directions
Buy tickets over the phone:
713-333-8800
Brad Williams
@The Improv Houston
South Pacific
@Hobby Center
Sarofim Hall
Thu Feb 17, 2022 at 7:30 pm
Fri Feb 18, 2022 at 8:00 pm
Sat Feb 19, 2022 at 2:00 pm
Sat Feb 19, 2022 at 8:00 pm
Sun Feb 20, 2022 at 2:00 pm
Set in an island paradise during World War II, two parallel love stories are threatened by the dangers of prejudice and war. Nellie, a spunky nurse from Arkansas, falls in love with a mature French planter, Emile.
Nellie learns that the mother of his children was an island native and, unable to turn her back on the prejudices with which she was raised, refuses Emile's proposal of marriage. Meanwhile, the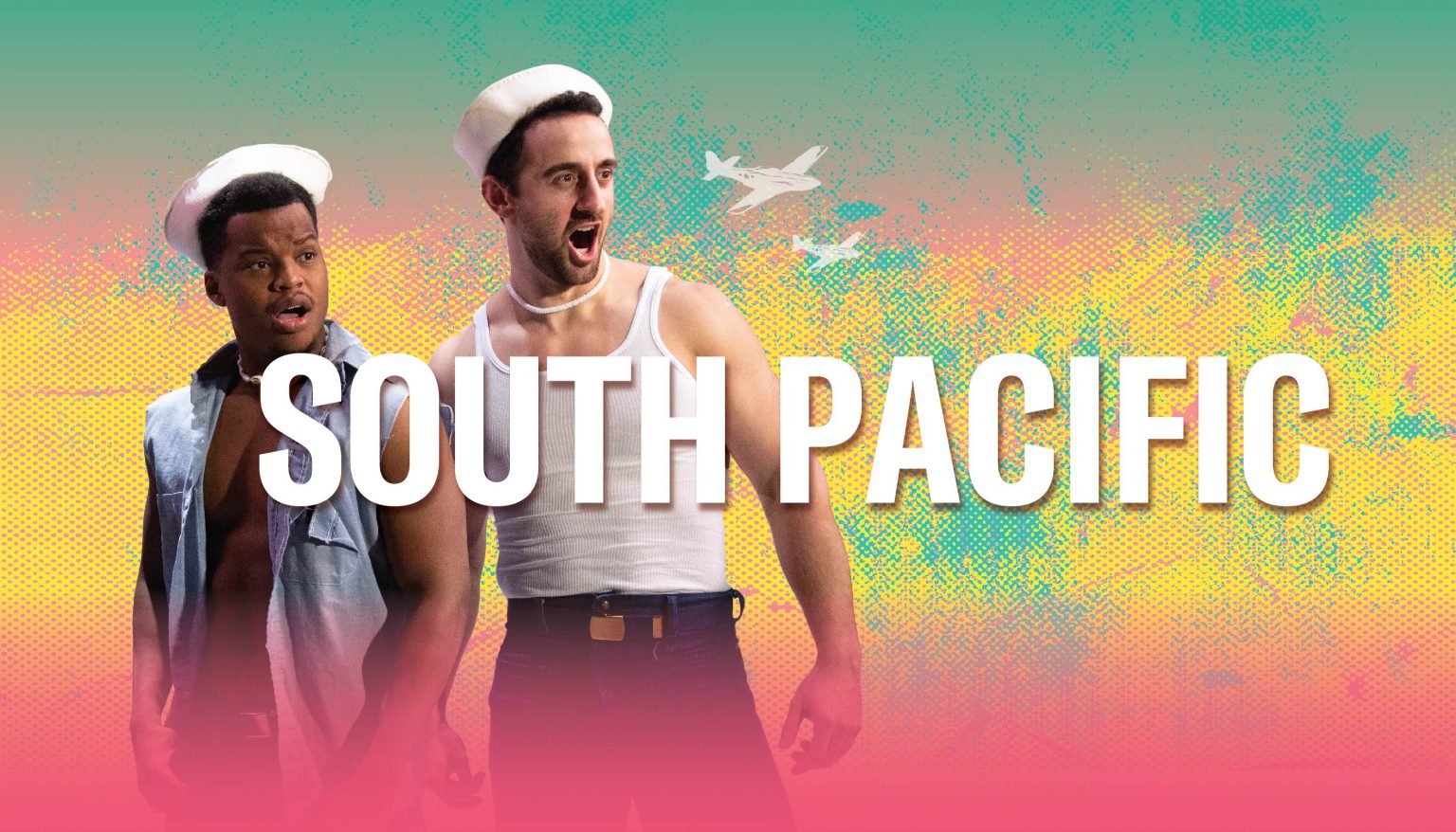 strapping Lt. Joe Cable denies himself the fulfillment of a future with an innocent Tonkinese girl with whom he's fallen in love out of the same fears that haunt Nellie. When Emile is recruited to accompany Joe on a dangerous mission that claims Joe's life, Nellie realizes that life is too short not to seize her own chance for happiness, thus confronting and conquering her prejudices.
Since you are here...
Houston's Weekend Planning Guide is updated on a continuous bias for all in the Greater Houston Area. We haven't put up a paywall or asked anyone to log-in to see our content. We want to keep it that way. We accept advertising, but the revenue from that area is not enough to support us. If everyone who reads our weekend entertainment blog, who likes it and helps to support it, our future would be much more secure. For as little as $1 or more, you can support Houston's Weekend Planning Guide – and it only takes a minute. Thank you.
Houston's Online Weekend Entertainment Guide
Looking for that Friday weekend event and can't find it, try our custom "Google Search"