Friday
February 25th, 2022

Weekend Fridays is updated continuously

Contact the venue for possible postponements or cancellations due to Covid 19 escalations
Action Bronson and Earl Sweatshirt with
The Alchemist
x Boldy James
@HOB Houston
(pastemagazine.com) In 2021, rap was dominated by Griselda's consistent releases, The Alchemist's collaborations, rumblings of new Earl Sweatshirt material and Action Bronson's raucous festival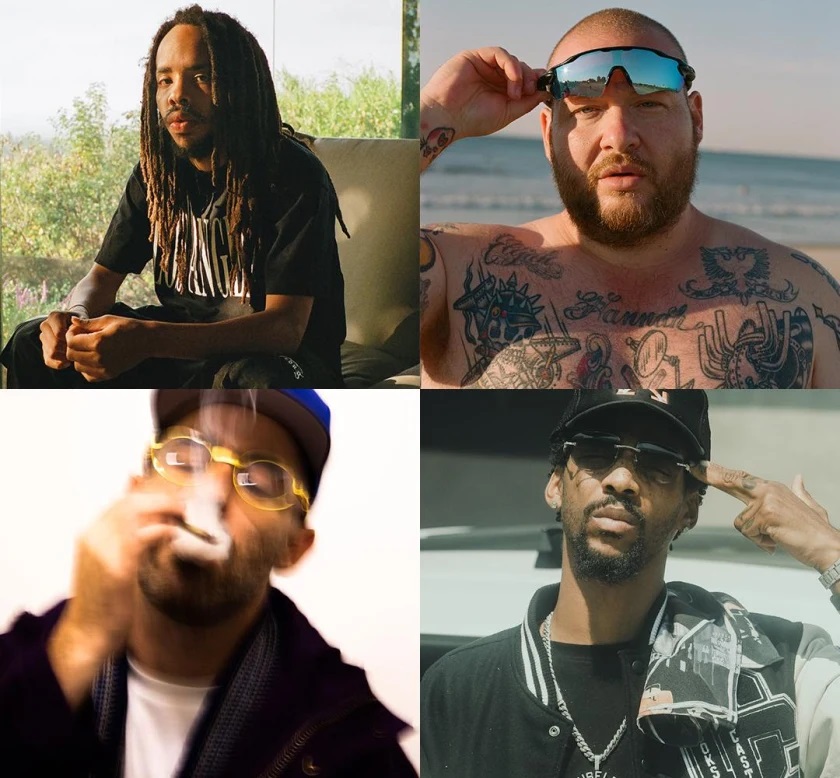 performances. Today (Dec. 15), those powerhouses come together for one of 2022's most exciting tours. The ÑBA Leather World Tour will feature Action Bronson and Earl Sweatshirt co-headlining with support from The Alchemist and Boldy James, who released their acclaimed Bo Jackson earlier this year.
HOB Houston
in GreenStreet
1204 Caroline St.
Houston, TX
(888) 402-5837
Contact the venue for possible postponements or cancellations due to Covid 19 escalations
Scout Bar presents
Dark Tranquillity
@Scout bar

The Swedish melodic death metal band from Gothenburg, Dark Tranquillity make their way to Houston this weekend.
They are considered one of the pioneering acts of the Gothenburg metal scene, which also includes bands such as In Flames and At the Gates. Dark Tranquillity is regarded as the Gothenburg fathers in the film entitled Out of Nothing: A DT Documentary released by Century Media, which was filmed in their home town in April 2009.

Current members
Mikael Stanne – vocals (1994–present), rhythm guitar (1989–1994)
Martin Brändström – keyboards, programming (1999–present)
Christopher Amott – lead guitar (2020–present; live 2017–2020)
Johan Reinholdz – rhythm guitar (2020–present; live 2017–2020)
Scout Bar
in Marinagate
18307 Egret Bay Blvd.
Houston, TX
Directions (Map)
(281) 335-0002
Drama
"They Don't Wait Tour"
@White Oak Music Hall
DRAMA (formerly Drama Duo) is an American two-piece electronic group featuring vocalist Via Rosa and producer Na'el Shehade. The band formed in Chicago after Via Rosa and Shehade met in 2013 at Shehade's studio during his recording sessions with Jean Deaux for her Solar System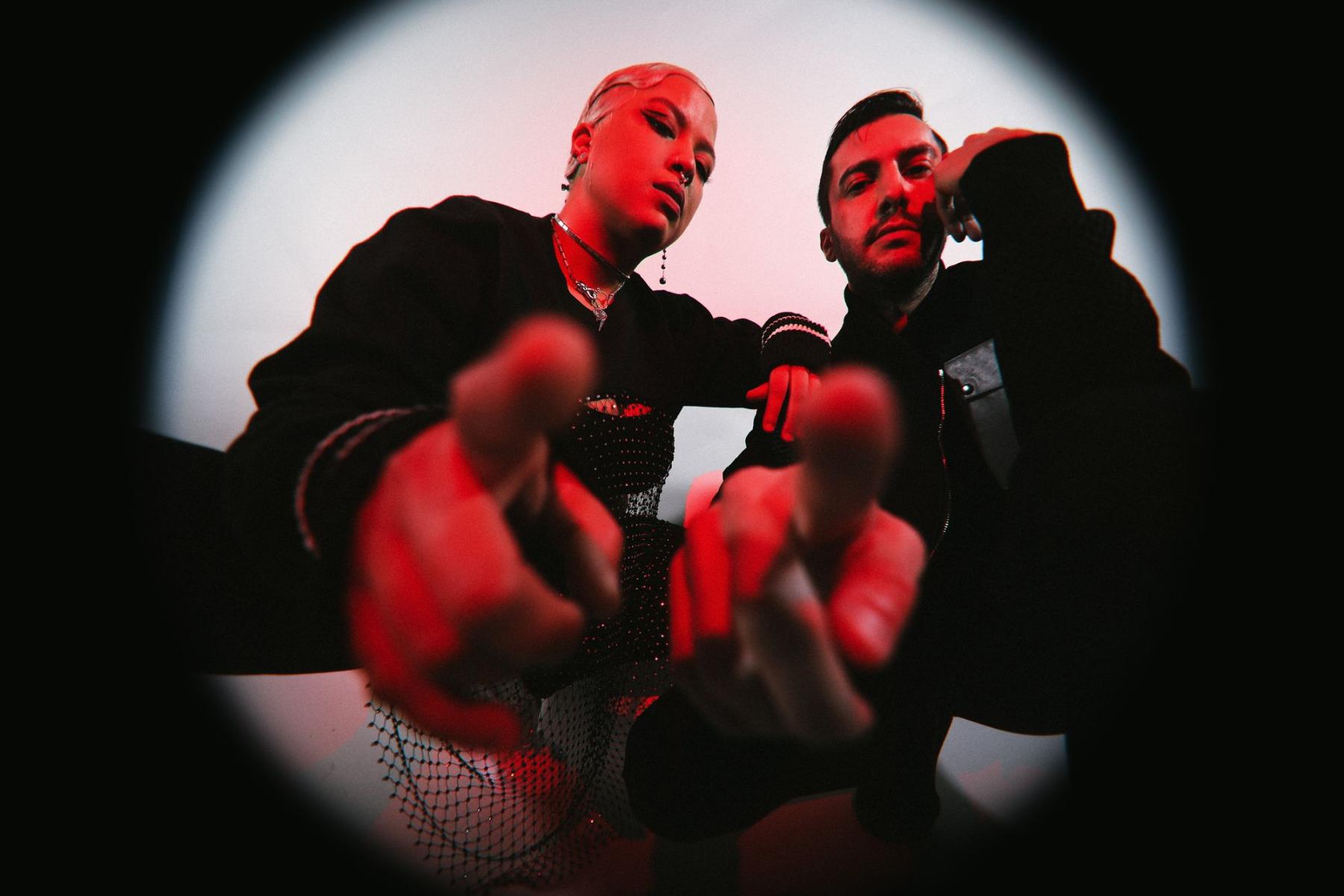 project[4]. Both artists had solo careers at the time, with Via Rosa releasing her DeathViaLove Mixtape on SoundCloud in 2014 and Shehade working on production projects that included contributions to Chance the Rapper's Acid Rap and Kanye West's remix of the Chief Keef track "Don't Like."
DRAMA self-released its debut LP Gallows in 2016. The album's title is meant to reference gallows humor and features several of the band's most streamed songs, including "Billy," "Low Tide," and "Hopes Up." The group released a follow-up EP entitled Lies After Love in 2018, in addition to singles "Ready for Love" and "Dead and Gone" in 2018 and 2019 respectively. DRAMA's most recent single, "Give No Fucks," was released in June 2019.
White Oak Music Hall
2915 N Main Street
Houston, TX 77009
Directions (Map)
Phone: (713) 237-0370
Ghost & Volbeat
With special
Guest Twin Temple
@Smart Financial Center
[From Loudwire.com] "We are so incredibly excited to get back to these cities with a Volbeat headline show, but getting to do it alongside a headline show from our ghoulish friends in Ghost AND bringing the incomparable Twin Temple with us? How soon will it be January already!? Start getting ready, the thunder and lightning is coming to your town in 2022," offered Volbeat in a statement at the time of the tour's initial announcement.
Both bands are already off to a hot start in 2022, as Volbeat's "Shotgun Blues" has climbed to No. 1 on Billboard's Mainstream Rock and Mediabase's Active Rock charts, while Ghost's "Hunter's Moon" has held the No. 2 spot on both charts. Volbeat's latest chart-topper, their tenth overall, has given the band a Billboard Mainstream Rock Chart record for the most No. 1 songs by an artist based outside of North America.
Brad Williams
@The Improv Houston
Friday 2/25/2022 7:30 PM & 9:45 PM
Saturday 2/26/2022 7:00 PM & 9:3 PM
Sunday 2/27/2022 7:30 PM
Pound for pound, Brad Williams is the funniest comedian in the country right now, and has become one of the most in-demand comedians working today. A California native, Williams started doing stand-up comedy as a teenager and has been touring successfully ever since, routinely selling out shows all over the country and the world.
Williams has parlayed that success into a multitude of stand-up television experiences, including Live at Gotham, The Tonight Show, Dave Attell's Comedy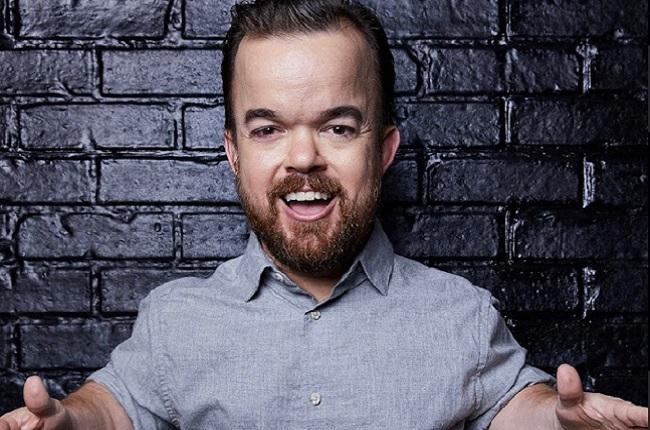 Underground, and Jimmy Kimmel Live. Most recently, his first one-hour special, Fun Size, was the highest rated on Showtime, and a year later, he followed that up with his second special, Daddy Issues, which was more successful than the first and prompted The New York Times to write "No one is doing it [stand-up comedy] more hilariously than Brad Williams." His third special in three years was an uproarious one, hosting some of the edgiest comedians in the country from the prestigious Montreal Just For Laughs Festival.

The Improv
Marq-E Entertainment Center
7620 Katy Freeway
455 Houston, TX 77024
Directions
Buy tickets over the phone:
713-333-8800
Houston's Da Camera
Presents
Pat Metheny "Side-Eye"
with James Francies
and Joe Dyson
The undisputed contemporary master of the jazz guitar makes his long-awaited first appearance on the DACAMERA stage this weekend, Friday, February 25, 2022.
As a teenager, legendary guitarist Pat Metheny regularly jammed with Kansas City's best jazz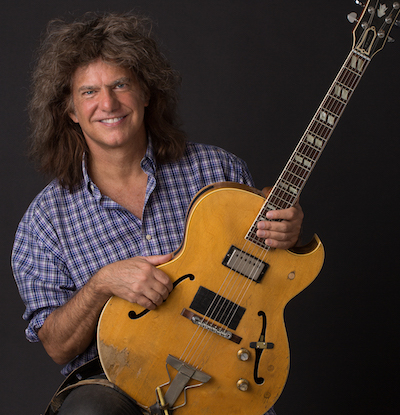 musicians. That experience of sitting in with more mature players lead to his latest project, Side-Eye. Metheny says Side-Eye is meant to give a platform to "new and upcoming musicians who have particularly caught my interest." Houston native pianist James Francies, equally at home in the worlds of jazz and R&B, and up-and-coming New Orleans native drummer Joe Dyson clearly fit the bill.
(From Pat Metheny.com) PAT METHENY was born in Kansas City on August 12, 1954 into a musical family. Starting on trumpet at the age of 8, Metheny switched to guitar at age 12. By the age of 15, he was working regularly with the best jazz musicians in Kansas City, receiving valuable on-the-bandstand experience at an unusually young age. Metheny first burst onto the international jazz scene in 1974. Over the course of his three-year stint with vibraphone great Gary Burton, the young
Since you are here...
Houston's Weekend Planning Guide is updated on a continuous bias for all in the Greater Houston Area. We haven't put up a paywall or asked anyone to log-in to see our content. We want to keep it that way. We accept advertising, but the revenue from that area is not enough to support us. If everyone who reads our weekend entertainment blog, who likes it and helps to support it, our future would be much more secure. For as little as $1 or more, you can support Houston's Weekend Planning Guide – and it only takes a minute. Thank you.
Houston's Online Weekend Entertainment Guide
Looking for that Friday weekend event and can't find it, try our custom "Google Search"