Live in Central Park Revisited James Taylor
@Miller Outdoor Theatre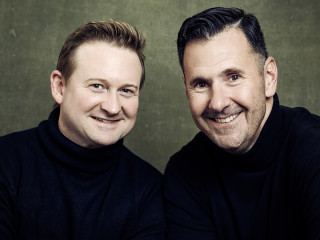 The transcendent harmonies of Lee Lessack and Johnny Rodgers pay homage to the unique artistry and indelible music of James Taylor. Relive the incredible moment in 1979 when the renowned James Taylor played live in Central Park. Favorites like "Carolina in My Mind," "Walking Man," and "Sweet Baby James" will all be beautiful rendered by Lessack and Rodgers. Go to www.milleroutdoortheatre.com for more info, or call 281.373.3386.
Houston Astros vs. Texas Rangers
Major League Baseball at Minute Maid Park. More information at www.astros.com.
Fri Jul 23, 2021 7:10 PM
501 Crawford St, Houston, TX
RISE Rooftop
& Disco Donnie
Presents
Cray
Friday 7/23/2021 10:00 PM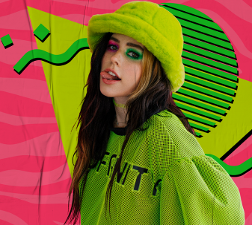 Rise Rooftop
2600 Travis St Suite R
Houston, TX 77006
Directions
(832) 767-0513
Thursday 7/22/2021 8:00 PM
Friday 7/23/2021 7:30 PM & 9:45 PM
Saturday 7/24/2021 7:00 PM & 9:30 PM
Through his relentlessly punchy writing and expert delivery, Mark Normand is quickly becoming one of the most talked about comedians on the scene. He most recently self-released a one-hour special "Out To Lunch" on YouTube, which has quickly amassed over 1.2 million views. An extremely prolific stand-up, he previously had a one-hour and a half hour Comedy Central special and has made an unparalleled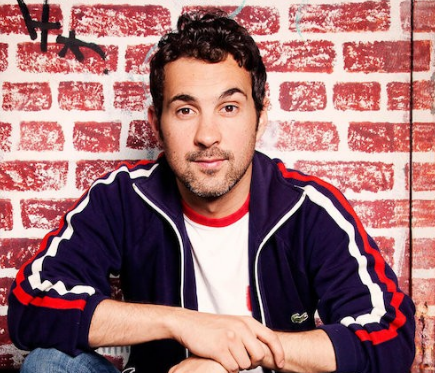 seven appearances on "Conan," three appearances on "The Tonight Show with Jimmy Fallon," and one appearance on both "The Late Show with Stephen Colbert" and "The Late Late Show with James Corden." Mark can also be heard on his multiple appearances on "The Joe Rogan Experience," dubbed by Jerry Seinfeld as the "best young up and coming comic," or on his own podcast "Tuesdays with Stories."
Born and raised in New Orleans, surprisingly to two normal parents, he spent most of his childhood making short films and wetting the bed.
The Improv
7620 Katy Freeway Space
455 Houston, TX 77024
Directions
Buy tickets over the phone:
713-333-8800
Houston's Weekend Planning Guide

Strangelove: The Depeche Mode Experience
@HOB Houston
If you are a fan of 80's popular electronic music this weekend at Houston's HOB its "Strangelove: The Depeche Mode Experience". :Depeche Mode" rose to prominence in the early 80's in Europe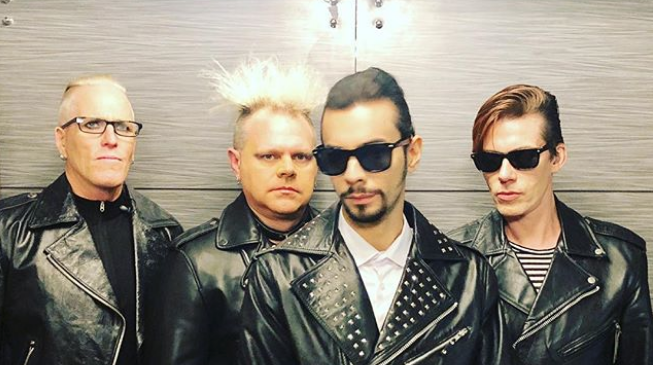 and Australia. In the United States, the band's music first gained notoriety on college radio and modern rock stations formats. Some music industry commentators suggest the band's style was push back on "soft rock and 'disco hell" music formats developed during that time.

The promotional folks of the band say "Strangelove-The Depeche Mode Experience" delivers a career spanning, pitch perfect "best of" concert that transports the listener through time and touches on key points in Depeche Mode's illustrious career. Songs from throughout the Depeche canon are lovingly recreated; from favorites on DM's debut Speak and Spell to the newest fare from 'Mode's latest- 2017's "Spirit". No detail of STRANGELOVE's presentation has been overlooked. The visual presentation with stage set pieces and in-show costume changes reflect different eras of Depeche Mode's story, which spans four decades!
Truly evocative of a Depeche Mode arena/stadium stage show; the scale of STRANGELOVE's theatrical stage production is unparalleled, save for the real article. Custom-produced multimedia projection visuals delight the concertgoer's senses and enhance the illusion that they are witnessing an actual Depeche Mode concert.
These accomplished musicians have a reverence and devotion to Depeche Mode's body of work that has driven them to recreate every "detail" and bring the "Music To The Masses" in a concert setting that transcends a mere tribute production and feels more like a shared communal fan club celebration of halcyon days of new wave and emerging electronica. Accuracy and authenticity are hallmarks of the project, with the band employing as many authentic vintage synthesizers and samplers as possible in recreating the classic and widely varied sounds of Depeche Mode's discography.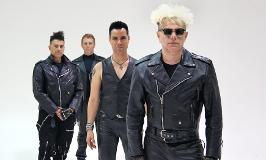 LEO LUGANSKIY
as "ULTRA Dave"– lead vocals
Brent Meyer as "Counterfeit Martin"– music director, keyboards, vocals, guitar, melodica, sequencing, percussion
Julian Shah-Tayler as "Oscar Wilder" - keyboards, sequencing, percussion, backing vocals, visuals
James Evans as " InTheFletch" keyboards, percussion, backing vocals

HOB Houston
1204 Caroline St.
Houston, TX
(888) 402-5837
Directions
Miller Outdoor Theatre
Hermann Park
6000 Hermann Park Drive
Houston, TX 77030
Directions (Map)
(832) 487-7102
Now That's Funny!
Featuring CoCo Brown
Terry Hodges
Tony Tone & Sean Jones
@HOB Houston
In the Restaurant & Bar
T. Hodges Presents through LiveNation a tour of "Now That's Funny" featuring Coco Brown, Terry Hodges, Tony Tone and Sean Jones. The comedians make their way to LiveNation's HOB Houston outlet in GreenStreet. This will be night two of their tour.
CoCo Brown began as an advertising associate for Ringling Bros and Barnum & Bailey Circus and a writer for various sketch comedy shows proved confining for the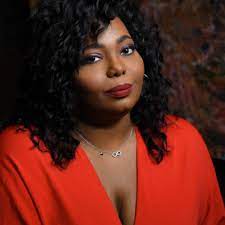 dynamic performer. She honed her writing and creativity to pursue her dream of being astand-up comic. A decade later Brown has obviously mastered the art of comedy. She harnessed its essence and purpose, performing on top-rated comedy shows including BET's "Comic View" and "One Mic Stand", and "Showtime at the Apollo".
Houston's Weekend Planning Guide
New Orleans native and Dillard University graduate, Terry Hodges is one of the most influential stand-up comedians around country. Hodges' bio reads, he has paved the way for most of the upcoming comedians to this day. He has toured the states and internationally as a comedy Host with artist such as Luther Vandross, Patti Labelle, Anita Baker, Boys to Men, O-Jays, Frankie Beverly and many many more. He plays comedy clubs and colleges frequently and has appeared on the Russell Simmons Def Comedy Jam, BET Comic View, Uptown Comedy Club and was the original host of Showtime at the Apollo.
Anthony Luewellyn, aka, Tony Tone says his bio, wasted little time displaying the multitude of abilities that would eventually make him one of the most well rounded and respected comics.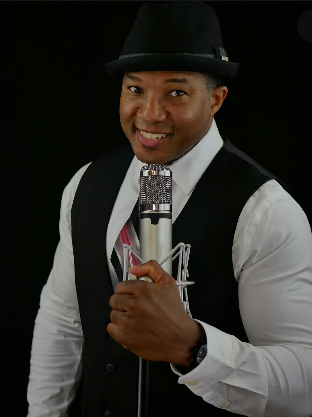 The comedian was the "Ring Master" (emcee) for Universoul Circus, aka, "Hip-Hop under the Big Top. The New York Times raved about Tony's performance declaring, "he delivers ad libs…that a lesser professional would milk to hard. Upon Tony receiving a phone call from the show producer, and not only was he elated realizing this is a major task, he then later had an appointment with the CEO/President, Cedric Walker and the rest was history. With his years of experience, Tony realized that nothing would hold him captive.
He went on to voice over work for MTV's "Celebrity Death Match" Chris Rock and the Rock and VH1's "Illustrated" several voices., this allowed him to demonstrate other comedic impressions with other important figures, the world renowned, comedian Redd Fox, Jamie Foxx, The Simpsons, former President Bill Clinton and President, Barack Obama.
Multi-talented comedian and dancer Sean Jones, rose to fame by making short comedy videos for his Vine account. Jones then made a name for himself competing as a dance duo on the ninth season of America's Got Talent. He finished with more than 40,000 followers on Vine.

HOB Houston
in GreenStreet
1204 Caroline Street
Houston, TX
(888) 402-5837
Directions
Since you are here...
Houston's Weekend Planning Guide is updated on a continuous bias for all in the Greater Houston Area. We haven't put up a paywall or asked anyone to log-in to see our content. We want to keep it that way. We accept advertising, but the revenue from that area is not enough to support us. If everyone who reads our weekend entertainment blog, who likes it and helps to support it, our future would be much more secure. For as little as $1 or more, you can support Houston's Weekend Planning Guide – and it only takes a minute. Thank you.
Houston's Online Weekend Entertainment Guide
Looking for that Friday weekend event and can't find it, try our custom "Google Search"