Texas Clearwater Revival
@HOB Houston

Texas Clearwater Revival was formed in Fort Worth, Texas in 2016 to honor Rock and Roll Hall of Famers' John Fogerty and Creedence Clearwater Revival.

The band has played at festivals and events through the years, including: The Dallas Arboretum, City of Weatherford Fourth of July Celebration, and the famous Taste of Addison.
Texas Clearwater Revivalstrive to provide an experience of what it would have been like to see CCR in a live show.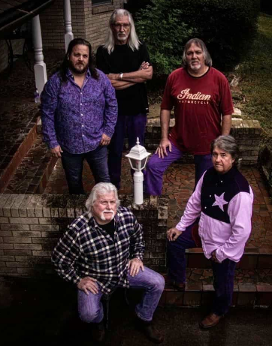 HOB Houston
1204 Caroline St.
Houston, TX
(888) 402-5837
Directions

White Oak Music Hall
2915 N Main Street
Houston, TX 77009
Directions (Map)
Phone: (713) 237-0370
Scout Bar
in Marinagate
18307 Egret Bay Blvd.
Houston, TX
Directions
(281) 335-0002
Soccer
Houston Dash vs. OL Rein
NWSL Soccer at BBVA Stadium. More www.houstondynamofc.com/houstondash and www.bbvastadium.com.
Fri Jul 2, 2021 7:30pm
2200 Texas Ave, Houston, TX 77003
Directions (map)
How In the Heights went from a student musical to one of the summer's biggest movies
In the Heights, the new movie musical directed by Crazy Rich Asians' Jon M. Chu and based on a Tony-winning Broadway musical by Hamilton's Lin-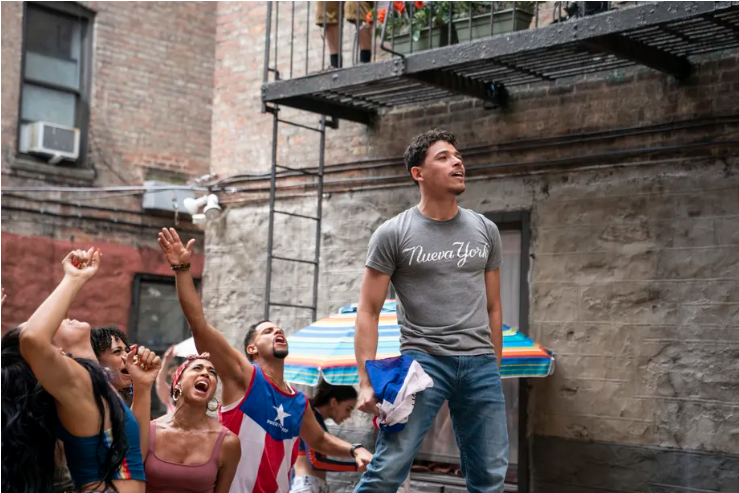 Manuel Miranda, is widely expected to be one of the summer's biggest movies. As the horrors of a plague year begin to ebb away, what could be more suited to the moment than a gorgeous, joyous spectacle of a musical, one with talented and beautiful young people singing and dancing their hearts out on a giant movie screen?
In the Heights isn't only timely: It's also based on a beloved existing property, and its early reviews have been mostly raves. Industry observers are nearly unanimous in saying it will be a smash.
That's a lot of hype for a show that started so small.
Oscar D'Leon
El Sonero del mundo
Celebrando
La Independencia de Venezuela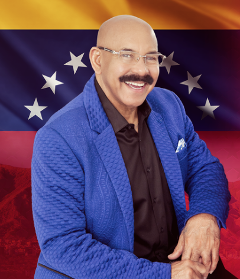 Rise Rooftop
2600 Travis St Suite R
Houston, TX 77006
Directions
(832) 767-0513

Thursday 7/1/2021 8:00 PM
Friday 7/2/2021 7:30 PM & 9:45
Saturday 7/3/2021 7:00 & 9:30 11:45 PM
Going from hanging in the hood to performing comedy on Jay Leno's "Tonight Show " not to mention the privilege of afterward being invited to take a seat on the "couch" which not many comics are asked to do has been a long and fulfilling journey. Corey hit his first open mic in 1992 when Adele Givens called him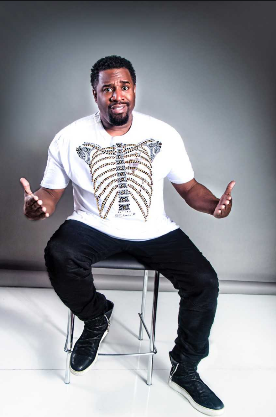 to the stage. He was a smashing success and has been a full-time comedian ever since. He has taken top honors at the Miller Genuine Draft Comedy Search Budweiser Comedy Competition Chicago Home Jam and Laffapalooza. He has appeared at the Montreal Just for Laughs Festival and the Chicago Comedy Festival.

Holcomb's comedy genius transcends class and racial divides. If you understand English Corey's humor will tickle your funny bone. People all over the world can relate to the drama of trying to make a relationship work. According to Corey a "hunter" (man) being captured by his "prey" (woman) makes for the best comedy ever.

Holcomb offers plenty of advice on how men who have been the victim of a "hostile takeover" by the female in the relationship can take back control. You can believe there is no counselor on the planet who offers the kind of relationship advice and remedies Corey dispenses from the stage.

Corey Holcomb's comedy is both an auditory and visual experience. His facial gestures alone can make an audience burst with laughter. "I spend a lot of time practicing my stage faces because I need to be able to convey care and concern while I criticize." Although Corey has a long and diverse resume of successes he remains humble and approachable.
The Improv
7620 Katy Freeway Space
455 Houston, TX 77024
Directions
Buy tickets over the phone:
713-333-8800
Hermann Park
6000 Hermann Park Drive
Houston, TX 77030
Directions (Map)
(832) 487-7102
Tyrese Gibson
@Houston Arena Theatre

Tyrese Gibson, songwriter, actor, author, television producer and model. Gibson is well known for his acting role as Roman Pearce in the The Fast and Furious movie franchise. Other popular movies Gibson has acted in are Death Race, Transformers, Baby Boy and Legion.


"Good, not yelling
at each other?"
Haddish jokingly asked.
Gibson for years has had an ongoing fued with Dwayne "The Rock" Johnson, recently in an interview with The Ellen DeGeneres Show's guest host Tiffany Haddish last Monday, Gibson opened up about how he reconnected with Johnson.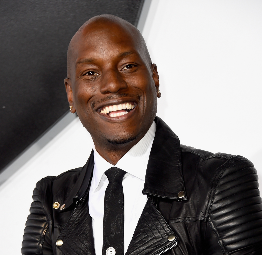 "Now, how are things between you and The Rock, you good?" Haddish asked Gibson on the show.vGibson answered, "We've been on the phone every other day."
"Good, not yelling at each other?" Haddish jokingly asked.
"Not yelling, that's all done," Gibson responded as the crowd chuckled. "Yeah, we've reconnected in a real way, man. I think we're both better men on the other side of all that stuff that went down."
And to be honest with you, did not know when or how the phone call was gon' happen, but it did happen, and we about 20 phone calls in, and we're in competition right now on who can leave the longest voice note," Gibson shared.
Apparently they've been regularly leaving brotherly voice notes for each other.
"'I'm going to make this short and sweet brother, because your last voice note was about six minutes long so I'm not going to make it that long,'" Gibson joked about Johnson's messages, chuckling and adding that he would be ten minutes into the voice note.
This holiday weekend Tyrese Gibson at Houston's Arena Theatre.
Houston Arena Theatre
Arena Towers
7326 Southwest Fwy
Houston, TX 77074
Directions (Map)
(713) 772-5900
Since you are here...
Houston's Weekend Planning Guide is updated on a continuous bias for all in the Greater Houston Area. We haven't put up a paywall or asked anyone to log-in to see our content. We want to keep it that way. We accept advertising, but the revenue from that area is not enough to support us. If everyone who reads our weekend entertainment blog, who likes it and helps to support it, our future would be much more secure. For as little as $1 or more, you can support Houston's Weekend Planning Guide – and it only takes a minute. Thank you.
Houston's Online Weekend Entertainment Guide
Looking for that Friday weekend event and can't find it, try our custom "Google Search"