Weekend Fridays is updated continuously
Annie Lederman
@Houston Improv

Friday 6/10/2022 7:30 PM & 9:45 PM
Saturday 6/11/2022 7:00 PM & 9:30 PM
Sunday 6/12/2022 7:30 PM
Annie recently wrote and produced on Showtime's WHO IS AMERICA? She played the voice of Cheryl alongside JB Smoove in GRAND THEFT AUTO V. Her story on Comedy Central's THIS IS NOT HAPPENING has over 1.5 million views. She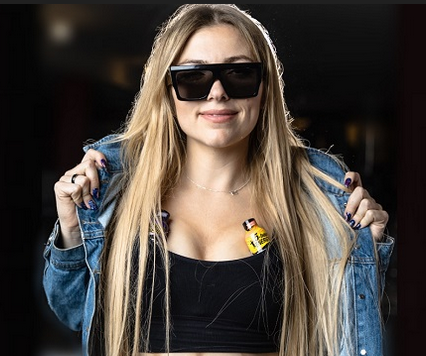 was a cast member on MTV's GIRL CODE, a regular panelist @MIDNIGHT, CHELSEA LATELY, COMEDY KNOCKOUT, and featured on THE SOUP INVESTIGATES, and ADAM DEVINE'S HOUSE PARTY. Annie played Ron Livingston's wife in the Sundance darling, THE LONG DUMB ROAD as well as guest starring roles on TruTV's THOSE WHO CAN'T and ADAM RUIN'S EVERYTHING.
Annie Lederman - Camp Crush - This Is Not Happening - Uncensored
She starred in WE HAVE ISSUES, a pop-culture talk show on E! with co-host Julian McCullough. In addition, Annie starred and wrote, STAND UPS, a scripted Comedy Central pilot, produced by Dan Powell (co-creator of INSIDE AMY SCHUMER), with comedians Kurt Metzger & Monroe Martin. She also wrote for IMPRACTICAL JOKERS and Fuse's upcoming animated/ live-action series SUGAR AND TOYS. She is a paid regular at The Comedy Store and tours worldwide as a stand-up comedian.
The Improv
7620 Katy Freeway Space
455 Houston, TX 77024
Directions
Buy tickets over the phone:
713-333-8800
Cheer Live 2022
@Smart Financial Center
CHEER LIVE 2022 Tour will break new ground in a first of its kind live performance touring across North America featuring athletes from Netflix's Emmy Award-winning docuseries CHEER.
Bringing together fan favorites from the most successful cheer programs in the country, CHEER Live features 14-time national champion coach and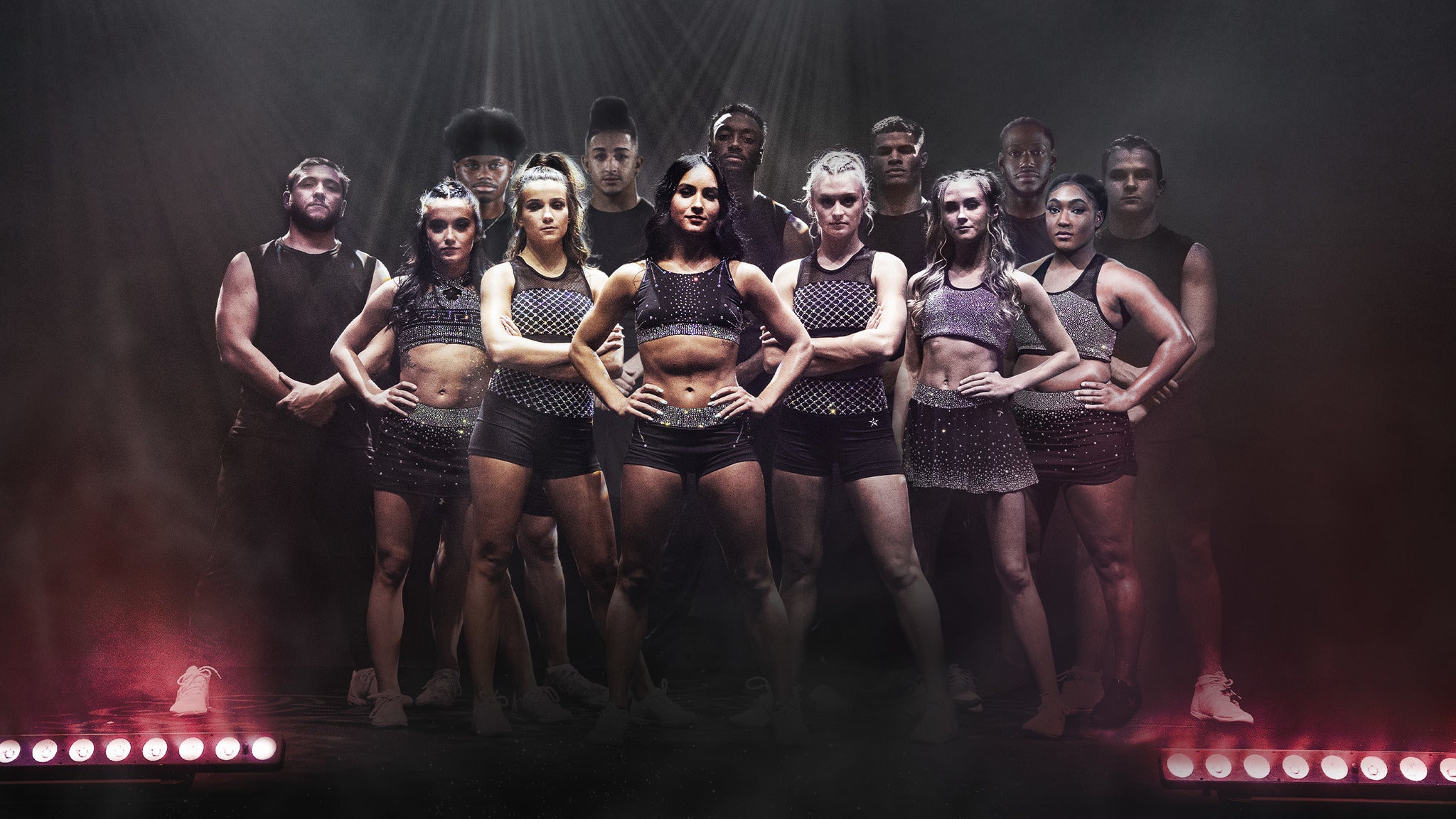 best-selling author, Monica Aldama alongside cheer stars including Gabi Butler and Morgan Simianer. This weekend the show's creator's will bring the concept to the The Smart Financial Center in Sugarland.
The full cast features Maddy Brum, Angel Rice, James Thomas, Jeron Hazelwood, Gillian Rupert, Cassadee Dunlap, Anuhea Keene (Team USA), Terrell Cabrall (Team USA) and more.
The premiere athletes all make mat for the Ultimate Pop Concert for Cheer. The show is an electrifying exhibition of never-before-seen stunts, pyramids and dance performances that are sure to have fans on the edge of their seats. Without the restraints of score cards, judges and time limits, CHEER Live will transform the nail-biting sport of competitive cheerleading into a first-of-its-kind premiere athletic event staged with the epic production value of a live concert.
CHEER Live is created by Monica Aldama and Andy Cosferent and directed by Pam Chu (Dancing With The Stars, New Kids On The Block, RuPaul's Drag Race). One of the most successful athletic coaches in the country, Monica Aldama became an overnight sensation after starring in the Emmy Award-winning Netflix docuseries "Cheer", which chronicles her tremendous leadership in building one of the country's most successful cheerleading programs from the ground up. Aldama is heralded as a pioneer in the world of cheer, one who combines her sharp, high-achieving mindset, business acumen, and tremendous empathy and dedication to her students, to set the bar ever-higher.
Machine Gun Kelly
In Concert
@Toyota Center
(From Fred Thomas All Music.com) Delivering lyrics with the speed of a bullet train, Cleveland rapper Machine Gun Kelly experienced a meteoric rise in late 2011 when he transitioned from grinding out self-released mixtapes to working with major labels. From there, the rapper skyrocketed to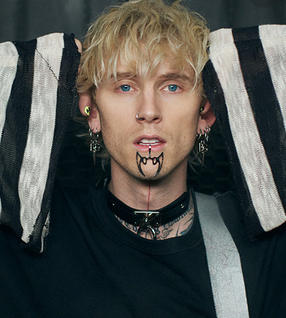 superstar status, with each of his albums charting in the Top Ten. A beef with Eminem, a film career, and even some reality show appearances would follow as the high-powered lyrical rap style of albums like 2019's Hotel Diablo morphed into a driving emo-rock sound on collaborations with Travis Barker and on the Barker-produced 2020 album Tickets to My Downfall, which topped the Billboard 200. Kelly worked alongside Barker again in 2022 on album number six, Mainstream Sellout.
Machine Gun Kelly - make up sex ft. blackbear
Born Colson Baker in Texas but raised in the Cleveland suburb of Shaker Heights, Machine Gun Kelly began making music in his teens and made news in 2009 when he became the first rapper to win amateur night at Harlem's Apollo Theater. A series of mixtapes, including 100 Words and Running, Lace Up, and Rage Pack, came next, and a 2011 performance at South by Southwest was followed immediately by a meeting with Sean Combs. Kelly signed with Comb's Bad Boy imprint that night and released the single "Wild Boy" on the label the same year. The track featured special guest Waka Flocka Flame, and Kelly's debut album, Lace Up, landed in 2012. During this time, he also signed a deal with Young & Restless to work on a clothing line. The Black Flag mixtape arrived in 2013, featuring appearances by French Montana, Pusha T, Meek Mill, Wiz Khalifa, and Sleeping with Sirens' Kellin Quinn. (Read more @All Music.com Click Here)
100% Money-Back Ticket Guarantee
Tickets for Weekend Houston's Planning guide is provided by Ticket Liquidator a resale marketplace, not a box office or venue. Prices may be above or below face value. Your seats are together unless otherwise noted. If problems with our affiliate call us (832) 304-0701
Warehouse Live Presents
Raycheal Winters
with Special Guests
Brenna, Jannexee, Serrano
Rinas and Yi
@Warehouse Live
The Studio
Friday 6/10/2022 6:30 PM
Doors Open 6:00 PM
Houston audio/video engineer by day, songwriter and performer by night, Raycheal Winters creates tasty synth pop delights with a bent toward R&B. After 4 years of singing and writing with various bands and being a vocalist for hire, she met producer John Edward Ross and made the decision to pursue the love of her life - writing, producing and performing original music. Raycheal craves the opportunity to connect with her audience and prides herself on sending a positive message through her knee drops and a catchy chorus. She hopes you enjoy her latest single "While I'm Alive" and would love to connect with you on her text list, email list, or social media.
❌Lethal Dose❌ - Raycheal Winters
Warehouse Live
813 St Emanuel Street
Houston, TX 77003
Directions (Map)
(713) 225-5483
[Disclaimer]
Houston's Weekend Planning Guide participates in various affiliate marketing programs, which means, we receive paid commissions on purchases made through our links to retailer sites.Our editorial content is not influenced by any commissions we receive.
Bay Ledges with Doublecamp
White Oak Music Hall
Upstairs
Zach Hurd started Bay Ledges in his bedroom after moving to Los Angeles from a small town in coastal Maine in 2015. This weekend Ledges with
Doublecamp is in the upstairs concert venue at White Oak Music Hall.
It began as an attempt to make fun, creative sounds with no expectation. Chopped up guitar lines, playful beats and manipulated vocals created soulful, glitchy songs with a feeling of nostalgia. The project took off when Hurd's 2016 single, "Safe," jumped to the number three spot on Spotify's Global Viral Chart.
In the years that followed, Bay Ledges toured all over the US and Canada, sharing the stage with such acts as Yoke Lore, Magic City Hippies and The Palms. In 2020 Hurd utilized time off the road to get back to the more personal process of making music – writing, producing and mixing his 2020 EP, New Daze. The result was a more intimate exploration and an evolution of the Bay Ledges sound.
After the release of New Daze, Hurd packed his bags and relocated back to Maine. He explains, "My partner Clara and I were feeling ready for a change from Los Angeles and the idea of returning to Maine, where I'm from, was exciting. There's a lot of nostalgia here from my youth and coming back is like seeing everything with this new perspective."
White Oak Music Hall
2915 N Main Street
Houston, TX 77009
Directions (Map)
Phone: (713) 237-0370
Friday 6/10/2022
Doors Open 7:00 PM

The very first day Johnny Venus and Doctur Dot of EarthGang met, their school caught on fire. It was on a field trip, they'd discovered they had similar tastes in music and that neither was scared to say exactly what he was thinking. As their bus turned toward campus, they saw smoke billowing and felt the hand of serendipity at work. Everything around them was burning down, leaving something new, a phoenix, in its wake—their partnership.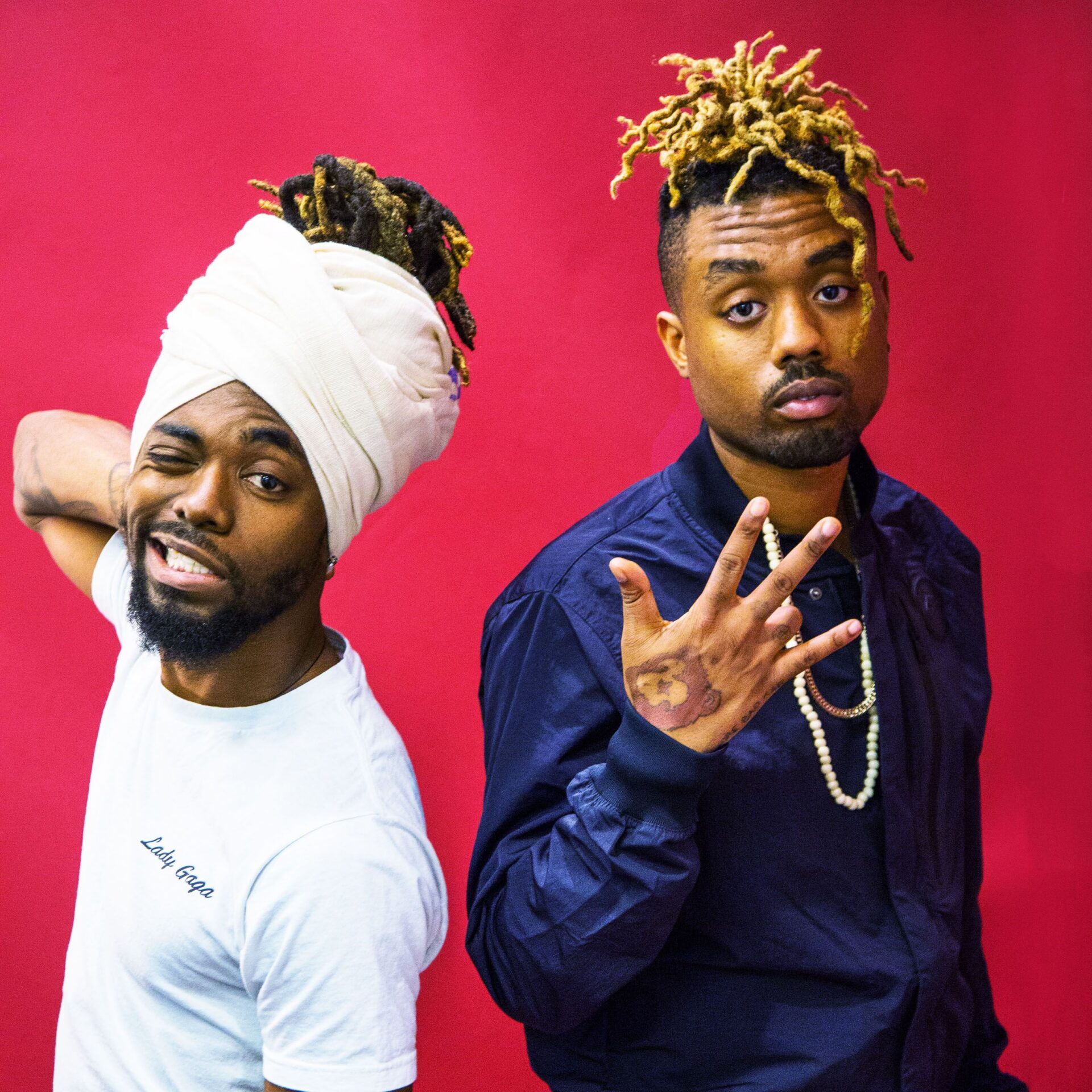 This weekend the duo is in Houston in GreetStreet at House of Blues.
A handful of years later, that's precisely what they've become known for. Marrying lean, sharp-eyed lyricism with Southern-fried soul to produce keep-em-guessing projects like their most recent, 2015's Strays With Rabies or the much-lauded 2013 Shallow Graves for Toys, they embody the best of the new generation of music—and plenty of critics and fans alike have taken note. Noisey lavished praise on the duo, calling their work a "renewal for Atlanta, a departure from the city's familiar club sounds … Every song arrived fully formed, hitting hard and landing jokes while also delving deep into political issues, especially topics of race." Working with fellow bout-to-blow artists like J.I.D. and established producers like J.U.S.T.I.C.E. League, they've continued to hit curve balls musically, surprising not only their fan base, but also themselves.
"I'm always trying to push the limits of things," says Johnny Venus. "We tend to work with producers that wanna break some rules. They pull out their secret stuff – the reason they do that is they know we aren't constricted to one type of sound, one type of rhythm or attitude. We contain multitudes," continues Dot.
It wasn't always that way. As they were coming up in Atlanta, the guys found it difficult not only to find producers that wanted to work with them, but also mentors, surprising in a city with such a rich rap history. "In the beginning, we didn't have nobody that wanted to work with us, so we worked by ourselves and made the most of it," says Dot. "We didn't have anybody else who thought we should be doing it."
EARTHGANG - WATERBOYZ
(feat. J.I.D, J. Cole)

That all changed with 2011's Mad Men project. With their nimble wordplay and ability to color outside the line, comparisons to another local group—Outkast—cropped up, and EarthGang quickly became a name to know. They were branded a clever indie hip-hop act, and for a big part of their career, they were, as Dot puts it, "surfing the indie ocean and doing real good." But as the years have passed, that label has become constricting.
Now, they find themselves stretching beyond the "indie hip-hop" brand, ready to reach a wider audience with sharp-slick lyrics that cut through the hazy blur of ratchet rap and an avid interest in never settling or resting on their laurels. "A lot of people in the industry get caught up in: 'This is what I do.' With us, it's like, 'This is what I could do? Shit, I'm gonna try doing that.' As long as it keeps being fun, we gonna keep doing it," Venus says.
Fittingly, there's no one genre that can hold EarthGang. "I describe the sound how you describe freedom. There are twelve notes on the keyboard and I love every single one of them with all my heat. That's my sound," Venus says.
"We're making the transition and recognizing our response as artists. I don't mean we gotta save every kid in every hood, but when you represent something to somebody, the best you think you can do is accept responsibility for what you have to do. Freedom," Dot echoes. "We gonna take 'em to another world."
HOB Houston
in GreenStreet
1204 Caroline St.
Houston, TX
(888) 402-5837
Directions (Map)
Wonka! A Dance Theatre Romp
Miller Outdoor Theatre
This performance is a brilliant tribute to Roald Dahl's classic coming of age story, Charlie and the Chocolate Factory. This dance theater romp for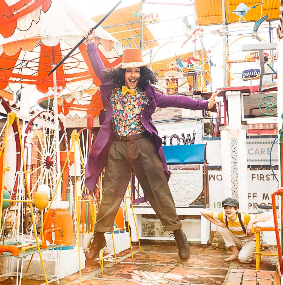 family audiences follows kind-hearted, empty-bellied Charlie Bucket on his search for a golden ticket that grants him access to the famed Wonka Chocolate Factory. Once inside, Charlie and his Grandpa Joe join a rather unpleasant bunch of children and their parents on a series of misadventures.
Miller Outdoor Theatre
Hermann Park
6000 Hermann Park Dr
Houston, TX 77030
Directions click here
(832) 487-7102
Michael Martin Murphey
featuring Ryan Murphey
@The Heights Theatre
Friday 6/10/2022 8:00 PM
Doors Open 7:00 PM
Michael Martin Murphey is a genre busting artist having had great success in Pop, Country, Western, Blue Grass, all of which he's had #1 songs, albums, or chart topping impact. This weekend Murphey is in northwest Houston at The Heights Theatre with Ryan Murphey as his special guest.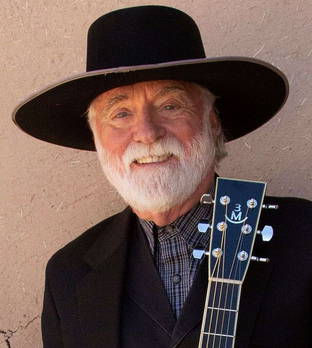 With his latest release, "The Road Beyond the View", Murph is entering into yet more genres…while a singer songwriter album at heart, it's layered with Jazz elements. Created and recorded with his son, Ryan Murphey, this is the first work where they are equal artists. Ryan's influence on the music is significant and his passion for Jazz brings these songs to another level. These songs were created out of their love for the southwest. The geography, the people, the food, and the history of the region they spent the most time while Ryan was growing up, New Mexico and Colorado. This tour will not only highlight songs from Murph's more than 50 year touring career, but will feature some songs from the "Road Beyond the View". This is an evening not to miss as you will hear history and the future of Michael Martin Murphey.
Michael Martin Murphey-Carolina in the Pines
During the early 1970s in Austin, TX along with artists like Jerry Jeff Walker and Gary P. Nunn, Murphey created the "Cosmic Cowboy" movement, which was pivotal in drawing artists like Willie Nelson to the scene and helped birth the "Outlaw" Country movement. In 1972, Murphey signed a major label deal. Discovered by renowned producer Bob Johnston (Simon & Garfunkel, Bob Dylan), Murphey released his pivotal debut, Geronimo's Cadillac. "On the strength of his first album alone," proclaimed Rolling Stone Magazine, "Michael Murphey is the best new songwriter in the country." In 1975 he topped the pop charts with his hit singles, "Wildfire" and "Carolina In the Pines" from the RIAA Certified Gold album Blue Sky - Night Thunder.
Houston's Online Weekend Entertainment Guide
Looking for that Friday weekend event and can't find it, try our custom "Google Search"