Weekend Fridays is updated continuously
Crawlers
"Take America Tour"
@House of Blues Houston
In The Bronze Peacock
Friday 6/17/2022
Doors Open 7:00 PM
(From All Music.com) This UK heavy rock band was an offshoot of Back Street Crawler, the band that had featured the late and legendary Paul Kossoff. Crawler comprised Terry Wilson Slesser (vocals), Geoff Whitehorn (guitar), John 'Rabbit' Bundrick (keyboards), Terry Wilson (bass) and Tony Braunagel (drums).
CRAWLERS - Come Over (again)
They released two blues rock albums during the late 70s, which were ignored amid the punk rock explosion of the day (though the debut album's 'Stone Cold Sober' was a particularly resonant piece). The group disbanded in 1978, with Whitehorn going back to session work and Slesser reappearing in Charlie. (More @All Music.com Click Here)
HOB Houston
in GreenStreet
1204 Caroline St.
Houston, TX
(888) 402-5837
Directions (Map)
100% Money-Back Ticket Guarantee
Tickets for Weekend Houston's Planning guide is provided by Ticket Liquidator a resale marketplace, not a box office or venue. Prices may be above or below face value. Your seats are together unless otherwise noted. If problems with our affiliate call us (832) 304-0701
[Disclaimer]
Houston's Weekend Planning Guide participates in various affiliate marketing programs, which means, we receive paid commissions on purchases made through our links to retailer sites.Our editorial content is not influenced by any commissions we receive.
Atif Aslam
@Houston Arena Theatre
Friday 6/17/2022 8:00 PM
Doors Open 7:00 PM
Pakistani pop, rock, film and playback singer, songwriter, composer and an actor Atif Aslam is in Houston this weekend at Arena Theatre.
MUSTAFA JAAN E REHMAT | DAROOD O SALAAM | Atif Aslam | Boss Menn
Aslam discography consists of studio albums, songs from Pakistani films, Hindi films and Hollywood films. He predominantly sings in (Urdu) and Punjabi. He has also sung a song in Bengali. He also recited Adhan and Asma-ul-Husna in 2020.
Houston Arena Theatre
Arena Towers
7326 Southwest Fwy
Houston, TX 77074
Directions (Map
(713) 772-5900
Houston Contemporary Dance Company
Miller Outdoor Theatre
Friday 6/17/2022 8:30 PM
"Proceed" will feature the Houston Contemporary Dance Company presenting new and signature works from our past three seasons as well as a guest appearance by our second company, Houston Contemporary 2. This performance will include a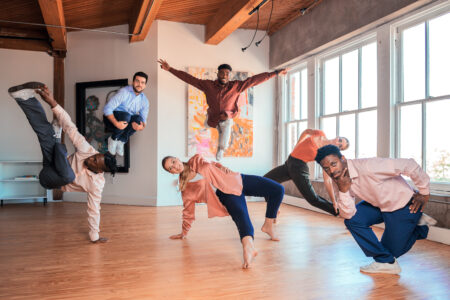 new work by Ja' Malik who is quickly becoming an in-demand choreographer based in Harlem, New York. Malik has created works for North Carolina Dance Theater 2, Oakland Ballet, and CityDance Ensemble of Washington D.C. The New York Times mentioned that "Ja'Malik's unpredictable physical inventiveness and theatrical sense mark him as a choreographer to watch."- Roslyn Sulcas.
Miller Outdoor Theatre
Hermann Park
6000 Hermann Park Dr
Houston, TX 77030
Directions click here
(832) 487-7102
East of Eado
@White Oak Music Hall
Upstairs
Friday 6/17/2022
Doors Open 8:00 PM

(From Jef Rouner Preview - Houston Chron.com) Describing themselves as "ambient energy," East of Eado is a band who has had a meteoric rise in the Houston area and recorded two EPs over the course of the last eighteen months. The group has become well-known for a party atmosphere and potent way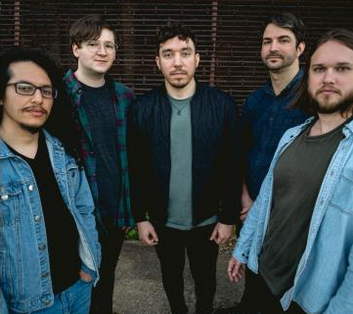 of blending dark lyrics with infectious, upbeat music.
Back in January, they played to a packed upstairs show at White Oak Music Hall, quite a feat for a band less than three years old, if you count the start from when vocalist Alex Gefers joined three years ago. That White Oak gig was one of the defining moments for the group.
East of Eado - Ocean Waves
"The place was packed, shoulder to shoulder and front to back," says bassist Trey Coy. "Looking out, it wasn't about how good we were or where we were at. It was about who we all were."
"The energy was there, the audience singing… it was all I wanted to do for the rest of my life," says Gefers. "I ran out into the crowd because I wanted to be with them right in that moment." (Read more @Preview - Houston Chron.com Click Here)
White Oak Music Hall
2915 N Main Street
Houston, TX 77009
Directions (Map)
Phone: (713) 237-0370
Friday 6/17/2022 7:30 PM & 9:45 PM
Saturday 6/18/2022 7:00 PM & 9:30 PM
Sunday 6/19/2022 7:30 PM
Godfrey is one of the hottest comedians on the circuit. Growing up in Chicago, he constantly got in trouble for misbehaving and being an all-around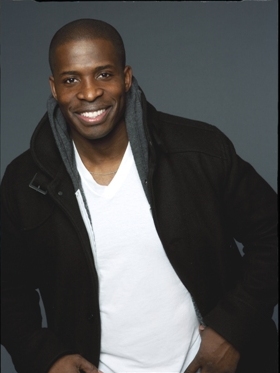 class clown. Godfrey's Nigerian parents unknowingly encouraged his bad behavior by showing him classic comedy films from an early age. While performing impressions of his college football teammates, Godfrey realized his irreverent style of comedy might be more than just a hobby.
Godfrey on What It Takes To Be 100% Nigerian
As soon as Godfrey went pro, he immediately landed several high profile projects. Ben Stiller cast him to play himself in "Zoolander," a performance that has since achieved cult status. Godfrey has also appeared in "Johnson Family Vacation," "The Cook Out" with Queen Latifah, "Phat Girlz" starring Monique, and "Soul Plane" alongside Snoop Dogg. Godfrey is perhaps best known for his stint as the "7UP Guy" in the beloved 7UP national campaign.
Godfrey has also made many television appearances, including stand-up specials on Showtime and Comedy Central. He hosted his own show on SiriusXM satellite radio, and he currently hosts the "In Godfrey We Trust" podcast.
The Improv
7620 Katy Freeway Space
455 Houston, TX 77024
Directions
Buy tickets over the phone:
713-333-8800
Houston's Online Weekend Entertainment Guide
Looking for that Friday weekend event and can't find it, try our custom "Google Search"