Weekend Fridays is updated continuously
Kid Rock
with Foreigner
and Trey Lewis
@Cynthia Woods Mitchell Pavilion
Friday 7/24/2022
Gates Open 6:00 PM
Show 7:00 PM
(From All Music.com - Steve Huey) A platinum-selling country rap-rocker, Detroit native Kid Rock shot to superstardom in 1998 with his fourth full-length LP, Devil Without a Cause. Known for hits like "Cowboy," "Picture," "Bawitdaba," and "All Summer Long," Rock had recorded his first demo ten years prior, been booted off major label Jive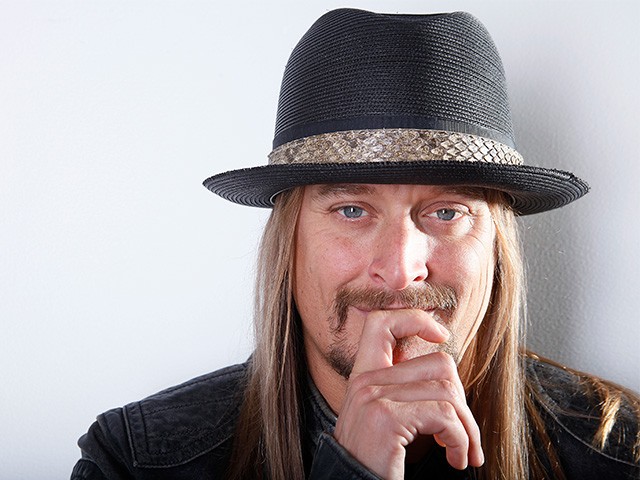 following his 1990 debut, Grits Sandwiches for Breakfast, and toiled for most of the decade in obscurity, releasing albums to a small, devoted, primarily local fan base. He persevered, and by the time rap-metal began to attract a substantial audience, he had perfected the outlandish, over-the-top persona that gave Devil Without a Cause such a distinctive personality and made it such an infectious party record. Subsequent efforts like Cocky (2001), Rock N Roll Jesus (2007), and Sweet Southern Sugar (2017) saw him continue to blur the lines between rock, hip hop, country, and heavy metal. In 2021 he released the confrontational single "Don't Tell Me How to Live" ahead of the arrival of his 12th studio album, Bad Reputation, which appeared in 2022.
Bob "Kid Rock" Ritchie (born Robert James Ritchie, January 17, 1971) grew up in Romeo, Michigan, a small rural town north of the Detroit metro area. Finding small-town life stiflingly dull, Ritchie immersed himself in rap music, learned to breakdance, and began making the talent-show rounds in Detroit. Inspired by the Beastie Boys' Licensed to Ill -- white performers fusing rap and hard guitar rock -- Kid Rock recorded his first demos in 1988, and eventually scored an opening slot at a Boogie Down Productions gig. That performance, in turn, led to a contract with Jive Records, which issued Kid Rock's debut album, Grits Sandwiches for Breakfast, in 1990. Produced by Kid Rock, Too $hort, and D-Nice, the album was heavily derivative of Licensed to Ill. Rock briefly became notorious when a New York college radio station aired the album's profanity-laced ode to oral sex, "Yodelin' in the Valley," and was fined over $20,000 (a judgment later rescinded). However, despite a tour with Too $hort and Ice Cube, Jive didn't see much of a future for Kid Rock and dropped him from their roster. (Read more @All Music.com)
Cynthia Woods Mitchell Pavilion
2005 Lake Robbins Drive
The Woodlands, TX 77380
Directions (Map)
(281) 364-3010
100% Money-Back Ticket Guarantee
Tickets for Weekend Houston's Planning guide is provided by Ticket Liquidator a resale marketplace, not a box office or venue. Prices may be above or below face value. Your seats are together unless otherwise noted. If problems with our affiliate call us (832) 304-0701
The Texas Blues
Guitar Summit
(Anson Funderburgh, Mike Morgan, & Shawn Pittman)
with The Mighty Orq
Friday 6/24/2022 8:00 PM
Doors Open 7:00 PM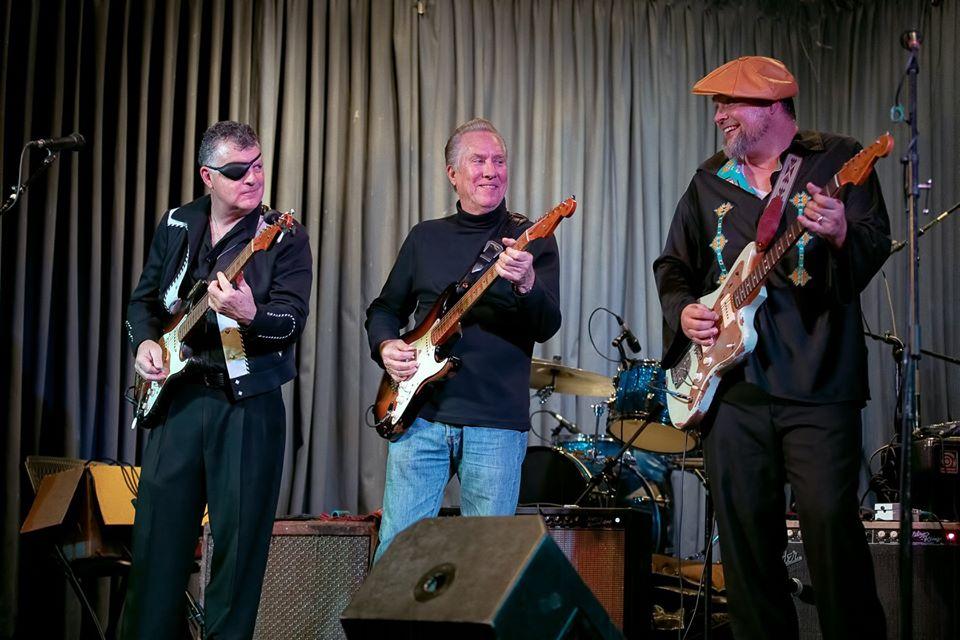 The Texas Blues Guitar Summit

Anson Funderburgh
Anson Funderburgh has been an unstoppable force on the national blues circuit since his debut album with his Rockets, Talk To You By Hand, launched the New Orleans-based Black Top label in 1981.
Born in Plano, Texas, Anson grew up in a music-friendly environment; Dallas, with all its bedrock blues and country roots sits 20 miles south. "I've always loved music," he says. "Nobody really played an instrument in my family, but they loved to listen to music." On Saturdays, the popular country music programs of the day started in the early evening – Panther Hall, The Wilburn Brothers Show, The Buck Owens Ranch, The Porter Wagoner Show, The Grand Old Opry. "I loved to watch all those things," says Anson. "My dad did too."
When he was eight or nine years old, Funderburgh received his first guitar as well as an unexpected bonus gift that proved to be highly influential. His mother worked at a local school and she bought it from a lady that she worked with. "I can't remember how much she paid for it," recalls Anson. "I still have the guitar."
Mike Morgan
Mike Morgan was born in Dallas on November 30, 1959, and grew up in nearby Hillsboro, Texas. Morgan displayed an avid interest in music as a youngster, listening intently to the impassioned soul sounds of Otis Redding and Wilson Pickett on local radio stations. He received his first guitar while in the third grade, but didn't begin to take playing seriously until he discovered Stevie Ray Vaughan's album, Texas Flood, in 1985.
"When I heard Stevie's first album, that was it," Morgan recalls. "I already knew how to play the guitar, but Stevie showed me a lot of things I didn't know. After that, I dove headlong into playing the blues."
Shawn Pittman
Shawn Pittman was born in the small town of Talihina,Oklahoma at the Choctaw Nation Indian Hospital and raised in Cleveland County, Oklahoma. At age of fourteen he picked up guitar and was soon introduced to the mysterious sounds of Lightnin' Hopkins and Muddy Waters. Soon after he started exploring Elmore James, Albert King and Buddy Guy. Being a teenager Pittman then discovered the Vaughan Bros as well as Anson Funderburgh and Mike Morgan.
At Seventeen, he moved to Dallas, Texas where he attended the Booker T. Washington High School for the Performing and Visual Arts national debut in '97 as Burnin' Up on the Cannonball Records label Something's Gotta Give, was produced by Jim Gaines and followed in '98. Pittman toured with Susan Tedeschi briefly in '99, just long enough to make a television appearance with her on the Conan O'Brian Show.
Marlon Wayans
"Microphone Fiend Tour"
@Bayou Music Center
We all remember Wayans and his brothers from television and film. His films have grossed more than $736-million in domestic box office and $1-billion in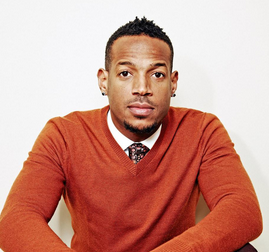 global box office. As a standup comedian, he is selling out nationwide and adding shows every weekend. He hit a career milestone with his highly anticipated first-ever stand-up comedy special "Woke-ish" which premiered on Netflix in February of 2018.
Wayans can be seen starring in the Netflix movie SEXTUPLETS which tells the story of Alan (Wayans), a man embarking on a personal journey to meet his birth mother before the arrival of his first child. When Alan meets his brother, Russell, he discovers that he was born a sextuplet and decides to seek out his four other siblings (all played by Marlon). Together, the two brothers set out on a road trip to track down the rest of the family that they've never known. The film premiered on the streaming site in August of 2019. Wayans recently wrapped production for Sofia Coppola's Apple-A24 movie ON THE ROCKS opposite Rashida Jones and Bill Murray. He is currently filming the Aretha Franklin feature RESPECT opposite Jennifer Hudson as Aretha.
Wayans starred for two seasons on the NBC sitcom "Marlon." Loosely based on his life, "Marlon" is a family comedy centered around a loving (but immature) father committed to coparenting his two kids with his very-together ex-wife, played by Essence Atkins. Both seasons of "Marlon" are currently airing on Netflix.
Wayans also stars in the hit Netflix movie NAKED which premiered on the streaming site last August. Based on the Swedish film, NAKEN, the romantic comedy co-stars Regina Hall and reunites Wayans with director Michael Tiddes. Marlon, who is also a writer and producer on the movie, stars as Rob Anderson, a charming man-child, who wakes up on his wedding day, naked in an elevator, reliving the hour before the ceremony over and over again. He last starred in FIFTY SHADES OF BLACK, which he also wrote and executive-produced, in January 2016. Directed by Michael Tiddes, the film co-starred Mike Epps and Kali Hawk.
Bayou Music Center
in Bayou Place
520 Texas Ave
Houston, TX 77002
Directions (Map)
Phone: (713) 230-1600
[Disclaimer]
Houston's Weekend Planning Guide participates in various affiliate marketing programs, which means, we receive paid commissions on purchases made through our links to retailer sites.Our editorial content is not influenced by any commissions we receive.
Moonstrike
@Miller Outdoor Theatre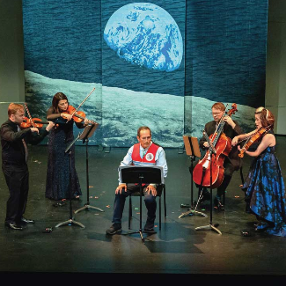 MoonStrike celebrates the Apollo space program and NASA through multicultural new music, dance, and art inspired by American Indian moon legends and Turkish folk music. Emmy-winning Chickasaw composer Jerod Impichchaachaaha' Tate's MoonStrike headlines the program, a multidisciplinary work for string quartet and narrator that explores American Indian moon legends and narrated by astronaut John Herrington, the first Native American to fly in space. Chickasaw choreographers Maggie Boyec and Austin Hartell create new choreography for dancers from Kinder HSPVA's Department of Dance.
Miller Outdoor Theatre
Hermann Park
6000 Hermann Park Dr
Houston, TX 77030
Directions click here
(832) 487-7102
Jesús Adrián Romero
In Concert
@Hobby Center
Mexican singer-songwriter Jesús Adrián Romero's ongoing Tour de la Esperanza is coming to Houston, Texas, on Friday June 24, with a very special show at the Hobby Center For Performing Arts. Hailing from Hermosillo, Sonora, Romero has remained a bastion of soaring, heartfelt ballads for over 30 years, earning 3 Latin Grammy nominations along the way.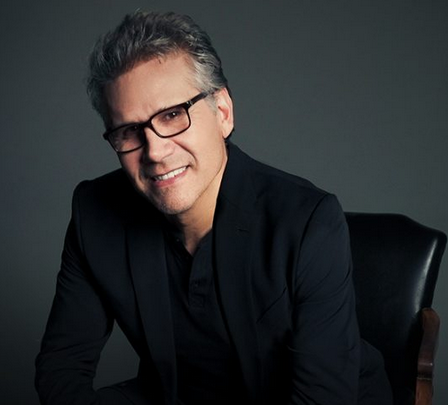 He broke out with 1990's Renuevo Espiritual LP, produced with his wife Pecos Romero and yielding early hit, "Santo." While inspired by his Christian faith, his expansive catalogue and subsequent hits such as "Sumérgeme" and "Mágicas Princesas" have crossed over into the mainstream with universal messages of love, family and community. Jesús Adrián Romero has released 7 studio albums –his latest, 2019's Origen y Esencia–, already previewing his next record with recent blockbuster singles "Luna y Marea" and "Había Olvidado," further cementing his legacy as one of the most beloved storytellers of his generation.
Damon Wayans
@Houston Improv
Thursday 6/23/2022 8:00 PM
Friday 6/24/2022 7:30 PM & 9:45 PM
Saturday 6/25/2022 7:00 PM & 9:30 PM
Sunday 6/26/2022 7:30 PM
Known throughout the world for his no-holds-barred comedic genius, Damon Wayans wrapped five seasons of the hit ABC series My Wife and Kid in 2005, which he co-created and executive produced. Currently in syndication worldwide, the series received numerous awards, including the 2002 People's Choice for Favorite New Television Comedy Series, and Favorite Male Performer in a New Television Series for his portrayal as patriarch Michael Kyle.
Damon Wayans is most fondly remembered for his three seasons as writer and co-star on the Emmy® Award-winning series In Living Color. There, he created sketch characters like "Homey the Clown," "Handiman" and outrageously gay film critic Blaine from "Men on Film" household names. His writing for the series earned him two personal Emmy® nominations. Recently, he starred as Roger Murtaugh, in the TV remake of the hit movie franchise, Lethal Weapon for FOX TV.
Additional television credits include the half-hour Fox sitcom Damon, in which he starred and executive produced, and the hour-long drama 413 Hope Street, which was nominated for a People's Choice Award. He served as an executive producer on Waynehead, a Saturday morning animated cartoon for the WB, which featured the voices of his siblings Kim, Marlon and Shawn Wayans.
Wayans is also a New York Times Bestselling author. In 1999, he penned "Bootleg," a humorous compilation of his observations on family, children, marriage
and politics.
On the big screen, Wayans has starred in Spike Lee's critically acclaimed film Bamboozled. He also starred and executive produced independent film, Harlem Aria. Other feature film credits include starring roles in Major Payne, Blankman and Mo Money, which he also wrote and executive produced, The Great White Hype, Celtic Pride, The Last Boy Scout, Earth Girls are Easy, I'm Gonna Git You Sucka, Colors, Punchline, Hollywood Shuffle, Roxanne and Beverly Hills Cop.
Wayans has also enjoyed tremendous success in stand-up. After starting his career in 1982 touring the comedy club circuit, he landed a role as a featured player on the famed NBC series Saturday Night Live. Wayans went on to star in his own critically acclaimed HBO specials, One Night Stand, The Last Stand and Still Standing.
In 2006 Damon Wayans created, executive produced and starred in the hilariously comedic sketch show The Underground. In 2008, the comedian announced the debut of "WayOutTV" with his vision to taking "In Living Color" to the Internet. Wayans described the venture as "In Living Color 2.0", where he would allow viewers to share, rate and leave comments on the sketches.
Wayans is also a New York Times Bestselling author. In 1999, he penned "Bootleg," a humorous compilation of his observations on family, children, marriage and politics. The book was a tremendous success and quickly made the New York Times Bestseller List.
In May of 2010, Damon shows a serious and empathetic side that he fabulously showcases in his debut novel, RED HATS, an utterly extraordinary first novel that weaves inspiration and hope into an original storyline that immediately captivates readers with its powerful take on modern-day life.
How the Wayans Brothers Got So Funny | The Oprah Winfrey Show | Oprah Winfrey Network
The Improv
7620 Katy Freeway Space
455 Houston, TX 77024
Directions
Buy tickets over the phone:
713-333-8800
Houston's Online Weekend Entertainment Guide
Looking for that Friday weekend event and can't find it, try our custom "Google Search"