Houston's Online Weekend Entertainment Guide
Our Weekend Entertainment Picks for Weekend Fridays
Aha Gazelle
@The Studio
Warehouse Live

This Grambling State University graduate in business management continues to wow us with his rhyms.
William Fields, Jr. aka Aha Gazelle gained further recognition when he released Free Barabbas three years ago, which featured the singles "Gettin' Money" and "Vegeta", the latter of which proved to be his most successful single. Aha was signed to Reach Records in 2017 by Lecrae, who had been closely watching the young artist. In 2018, Aha announced that he was leaving reach records to pursue other ventures.
Most of Aha's projects have been self-produced. Aha plays piano and drums, and is also a vocalist (although he has admitted that he uses Auto-Tune). In an interview with HipHopDX, Aha revealed that his musical influences include Master P, Lil Wayne, Kevin Gates, Boosie Badazz, Frank Ocean and PJ Morton.

It was on Gazelle's website, Houston's Weekend Planning Guide discovered how this artist would like the world to know who and what his art is:

"Apparently a lot of people have different opinions about who I am, as well as, what I do and I'm fine with that. I'm fine with the fact that the decisions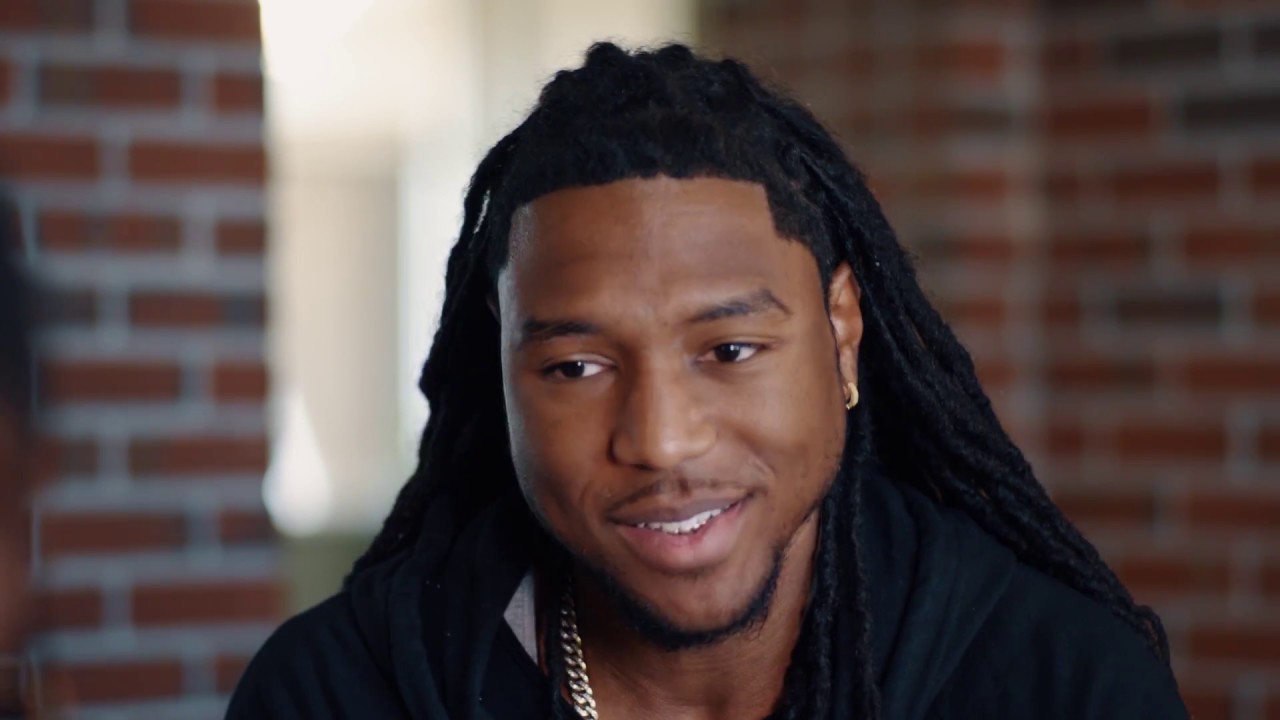 that I make will please some and anger others all in hopes to inspire the few who need it the most. I'm fine with the fact that whatever it is that I'm doing may never be understood regardless of my attempt at explanation. I'm even fine with the fact that my journey may affect people that I love dearly in ways that will be out of my control. What I am not fine with is the idea of knowing that I decided not to run my race simply because of fear of exhaustion, injury, or because I don't have the nicest pair of running shoes."

"We live in a world that lacks empathy for things that are unfamiliar. If it doesn't walk, talk, look, or breathe like anything you've ever known then it's automatically assumed to be a bad thing and if there are any familiarities then its immediately labeled and placed in a box. Boxes vary in definition, shapes, sizes, and even purposes. For some boxes are a very nice luxury home with all of the amenities. For many boxes are very uncomfortable but it guarantees security and protection rather than comfort so they choose to live there. Then for a select few boxes are coffins where dreams, visions, and goals lay to rest. In conclusion I've made up my mind. From now on everyone will see the good, the bad, the ugly, and everything else that may come with the journey. In short, I much prefer living."

Aha Gazelle
The Studio
Warehouse Live
813 St Emanuel St. Houston, TX
Directions
Friday 6/29/2018 7:00 PM
view tickets
Houston Dynamo vs.
Club De Futbol Monterrey
@BBVA Compass Stadium

The tenth annual BBVA Compass Dynamo Charities Cup returns when the Houston Dynamo host Liga MX club C.F. Monterrey at BBVA Compass Stadium as part of the SocioMX Tour. Proceeds from the evening will benefit the KIPP Opportunity Campus in northwest Houston.
The KIPP Opportunity Campus includes KIPP NEXUS elementary and KIPP NEXUS middle school, is located in Northwest Houston and is the newest campus in the KIPP Houston Public Schools system. The campus was made possible by the BBVA Compass Foundation's $1.8 million donation made in 2015, the bank's largest ever education investment. The campus officially opened in December 2017.
NEXUS students receive a rigorous and balanced curriculum of math, reading, science, and social studies to build reasoning, analysis, and problem-solving skills. Students also have technology, music, and physical education daily to promote creativity and emotional balance.

KIPP NEXUS is the central point for all KIPP Houston Public Schools athletic events. Consisting of two gyms, a baseball field, football field, soccer field, and track, the NEXUS athletic facilities provide a healthy, active way of life for students, families, and the community.

"It's great to see the Houston Dynamo support a great school like KIPP," Alvarez said. "KIPP is all about making sure that students work hard in school so that they can accomplish ay goals they set for themselves, and taking no shortcuts! As a former KIPPster, I've kept that mentality throughout my soccer career and continue to apply it every day."
Houston Dynamo vs. Club De Futbol Monterrey
BBVA Compass Stadium
2200 Texas St. Houston, TX
Directions
Friday 6/29/2018 8:00 PM
view tickets
The Homeless Chronicles are the go to pages for service organizations to obtain information as to what is happening in the community (news) to help homeless individuals and families. The blog is also designed to meet the needs of every homeless person with information they can use to help them back to self-sufficiency.
[Click here for more]
A Public Affairs Blog of the Menendez Media Group.com

Looking for that Friday weekend event and can't find it, try our custom "Google Search"