Houston's Online Weekend Entertainment Guide
Our Weekend Entertainment Picks for Weekend Fridays
Penn & Teller
@Jones Hall for
the Performing Arts

This weekend downtown its Penn and Teller at Jones Hall for the Performing Arts. This duo have been togeter for some 43-years. Las Vegas magazine says these guys show no signs of slowing down.

"Penn & Teller can make an elephant disappear, a chicken vanish, a ball and hoop dance. They will bring audience members onstage and assign them surnames like Snowden, Comey and Assange during tricks involving passwords that seem impossible to figure out. They come in discomfortingly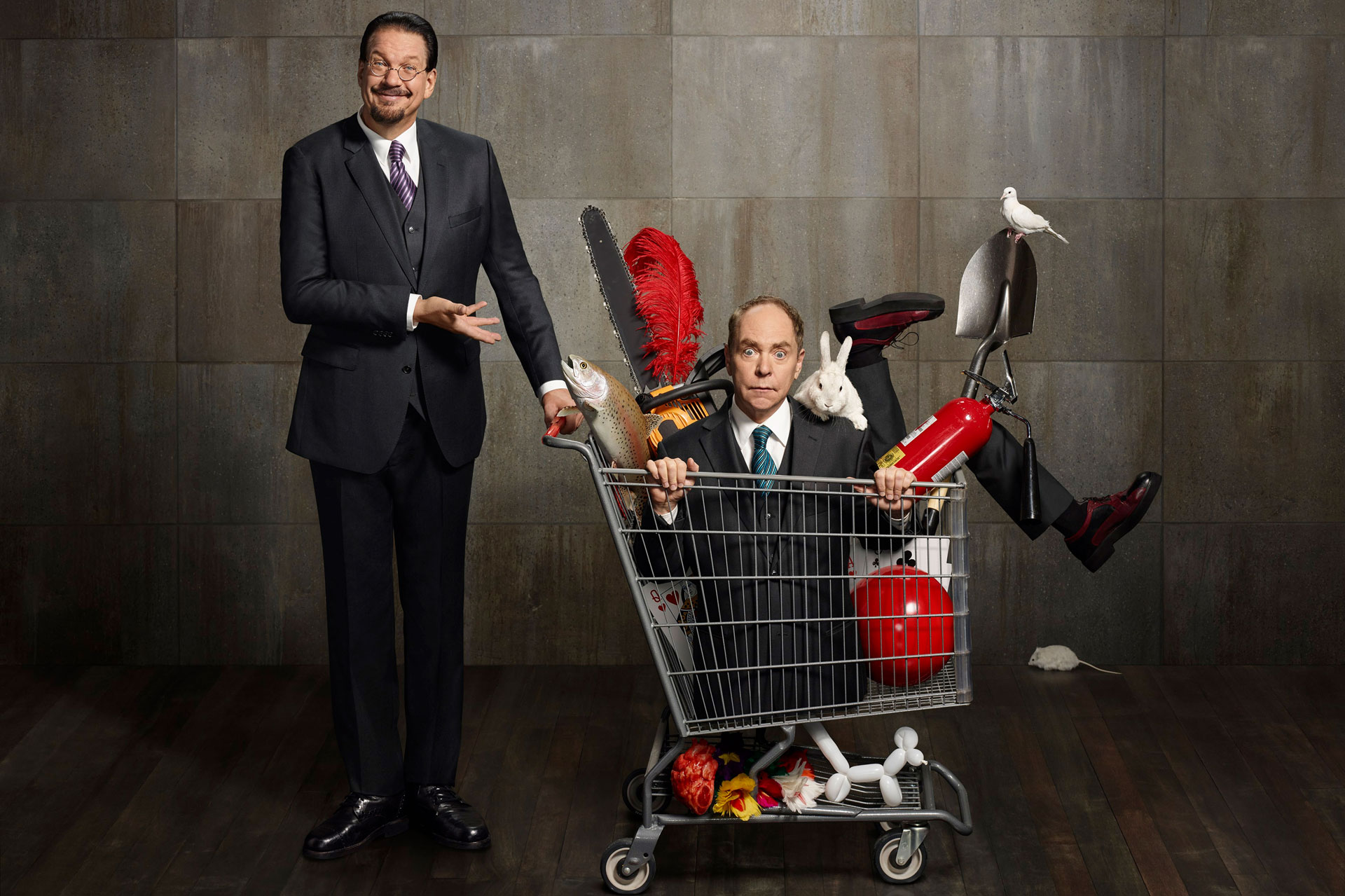 close contact with bullets and sharp objects. They are masters of misdirection who constantly change up their show with new material, and who recently celebrated their silver anniversary as Las Vegas headliners, starring in one of the longest continuously running productions on or near the Strip," reports Matt Kelemen of Las Vegas magazine.com.
Their 15-year run at The Rio All-Suite Hotel & Casino in Las Vegas makes them the longest running and one of the most-beloved headline acts in Las Vegas history, outselling every other resident magician on The Strip.

Their acclaimed Showtime series, Penn & Teller: BS! was nominated for 13 Emmys and is the longest-running series in the history of the network. The show tackled the fakes and frauds behind such topics as alien abduction, psychics and bottled water.
Currently they host the hit series Penn & Teller: Fool Us! for The CW Network, on which up-and-comers and magic veterans try to fool Penn & Teller for a chance to star in the duo's hit Las Vegas stage show.
Along the way, they've written New York Times Best-Sellers, hosted their own Emmy nominated variety show for FX, starred in their own specials for ABC, NBC and Comedy Central and produced the critically lauded feature film documentary The Aristocrats. Their acclaimed documentary, Tim's Vermeer, follows Texas-based inventor Tim Jenison on his quest to discover the methods used by Dutch Master painter Johannes Vermeer. The Sony Pictures Classics film was nominated for a BAFTA and shortlisted for the 2014 Oscars.
As individuals, they are just as prolific. Teller directed versions of Macbeth and The Tempest that toured to raves from The New York Times and Wall Street Journal, co-wrote and directed the Off-Broadway thriller Play Dead and has written two books. Penn has written three books, including the New York Times Best Sellers, "God No!" and "Presto!" hosted the NBC game show Identity and donned his ballroom shoes for the 2008 season of ABC's hit Dancing With The Stars. Penn recently showed his business savvy on two seasons of NBC's All-Star Celebrity Apprentice.

With inclusions in the New York Times Crossword Puzzle, as answers on Jeopardy and Who Wants To Be A Millionaire, their status as cultural icons and the preeminent duo in comedy was once again reinforced when Katy Perry personally asked them to co-star in the video for her #1 song, "Waking Up in Vegas."

Penn & Teller triumphantly returned to Broadway this past summer in a smash six-week long engagement that USA Today called, "Deliciously unsettling." It was the highest-grossing non-musical on Broadway for its entire run.
Share

Penn & Teller
Jones Hall for
the Performing Arts
615 Louisiana St, Houston, TX
Directions
Friday 6/8/2018 7:30 PM
view tickets
Universoul Circus
@Butler Stadium

With Barnum and Bailey Circus ending, circus entertainment seems to becoming less and less of America's spending entertainment dollar, but the Universoul Circus contiues.
The UniverSoul Circus was founded in 1994.
Recruiting, training and production began in 1993. The first performance took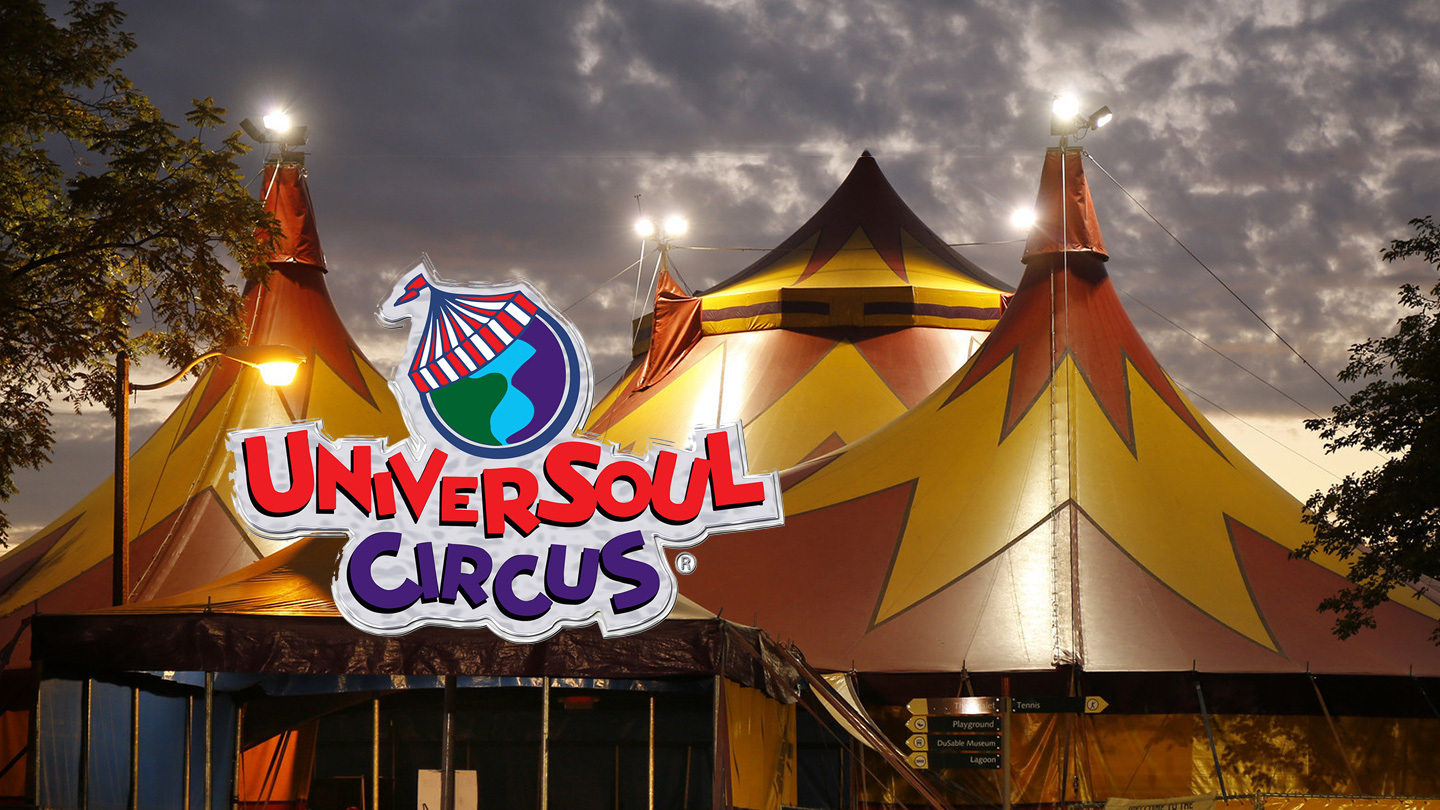 place in 1994 in the parking lot of Atlanta Fulton County Stadium. The first season of operations brought formidable debt upon the organization. By 1997 the circus tour grew to 10 cities, 19 cities in 1999, 31 cities in 2000, and 32 cities in 2005. A tour of South Africa, was their first international destination in 2001. Its now 25-years for Universouyl Circus.

The circus is known for giving back to the commuity, last month in Atlanta it was Hosea Helps a non-profit that helps familes that have become homeless, "Our family open house is our way of reaching out and helping those in need as best we can," said founder and CEO Cedric Walker. "There are many great organizations that thankfully are willing to help provide basic necessities to these transitional families, but we can offer them something unique with a night out together at the circus." Walker was interviewed by
Gwinnett Daily Post.com

Today their website calls the performances, "A spectacle of global proportions, the extra special 25th Anniversary edition of everybody's favorite circus will take you on an unforgettable journey of electrifying, edge-of-your-seat performances! Bringing you brand new acts from Russia, Trinidad, South Africa, Mongolia, Cuba, China, Ethiopia, and the good ole USA."
The Homeless Chronicles are the go to pages for service organizations to obtain information as to what is happening in the community (news) to help homeless individuals and families. The blog is also designed to meet the needs of every homeless person with information they can use to help them back to self-sufficiency.
[Click here for more]
A Public Affairs Blog of the Menendez Media Group.com

Looking for that Friday weekend event and can't find it, try our custom "Google Search"