Weekend Fridays is updated continuously
Our Last Night
@Warehouse Live
The Ballroom
[From All Music.com-Andrew Leahey] New Hampshire-based post-hardcore band Our Last Night was formed in 2004 by brothers Trevor (vocals) and Matt Wentworth (guitar, vocals), along with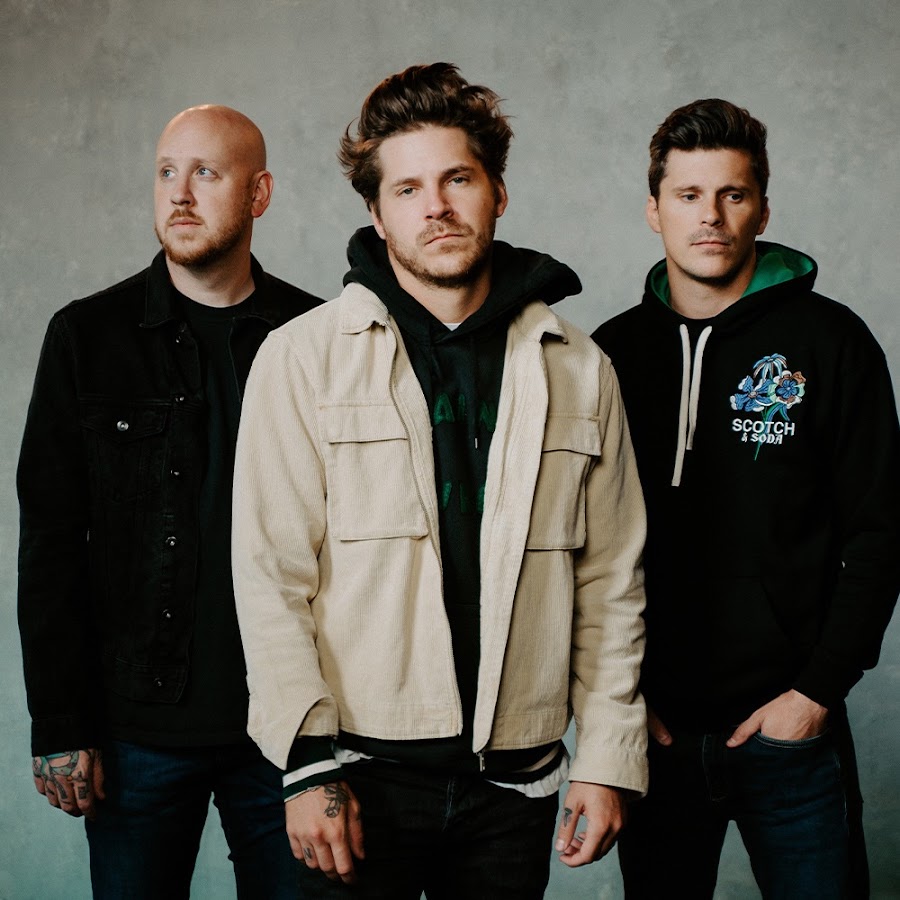 childhood friends Alex Woodrow (bass), Colin Perry (guitar), and Tim Molloy (drums). Combining the melodic structures of emo with the guttural sounds of hardcore, Our Last Night sporadically toured the New England area for three years, releasing several EPs and self-made demos along the way. These recordings found their way to Epitaph, where label owner Brett Gurewitz took interest in the band's maturity and wide-ranging vocals.
Our Last Night - "Younger Dreams"

The label signed Our Last Night in the summer of 2007, and the group soon headed west to record its debut album in Orange County, California. Completed later that year, The Ghosts Among Us was released in early 2008, followed two years later by We Will All Evolve in 2010. For their next album, the band began to refine their sound, moving in a more melodic, post-hardcore direction with few metal moments on their third album, 2012's Age of Ignorance. That same year, guitarist Colin Perry left the group and they began to further alter their sound, releasing an EP of cover songs as well as acoustic and electric versions of their 2013 EP Oak Islands. Our Last Night's fourth full-length album, Younger Dreams, arrived in the summer of 2015. Preceded by the 2016 single "Common Ground," the band issued the seven-song Selective Hearing EP in 2017. They returned in 2019 with the studio album Let Light Overcome, featuring the single "Demons." ...more @All Music.com (Click Here)
Warehouse Live
813 St Emanuel Street
Houston, TX 77003
Directions (Map)
(713) 225-5483
Nancy Ajram
@713 Music Hall
[From all Music.com-Marcy Donelson] An Arabic singer from Lebanon, Nancy Ajram was among the Middle East's biggest pop stars of the new millennium. After releasing her first album,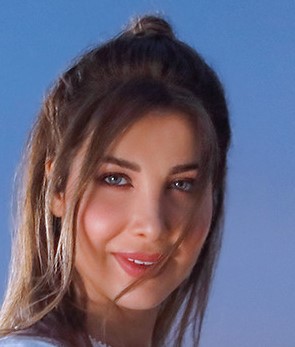 Mihtagalak, in 1998, she became well known for her high-profile commercial sponsorships as well as for flashy promotional videos for hits including 2002's "Akhasmak Ah" from the next year's Ya Salam LP. Her 2008 release, Betfakkar Fi Eih?!, resulted in a World Music Award for World's Best-Selling Middle Eastern Artist. In between hit dance-pop albums, she also released children's music such as 2012's Super Nancy. By that time, Ajram had switched to a numeric system for her pop records, with Nancy 8 arriving in 2014 and Nancy 10 marking her 12th album overall in 2021. A year later, her collaboration with DJ Marshmello, "Sah Sah," became the first Arab track to appear on Billboard's Hot Dance/Electronic Songs chart.
Nancy Ajram
Badna Nwalee El Jaw نانسي عجرم - بدنا نولع الجو

Born on May 16, 1983, in Beirut, Ajram participated in singing competitions as a child, including some on television. She made her EMI debut in 1998 with Mihtagalak at the age of 15. It became a minor hit across the Arab world but sold particularly well Lebanon and Egypt with a push from lead single "Mitagalak," a Top Ten charter in her home country. Her second album, Sheel Oyoonak Anni, was a bigger hit in 2001, but it was her third LP, 2003's Ya Salam, that went platinum in multiple countries with help from her biggest hit to date, "Akhasmak Ah," and its popular music video. From this point onward, Ajram made videos a regular practice, filming several for each album. Released in 2004, fourth LP Ah W Noss propelled her stardom further upward, and in 2005, she was chosen as a soda company spokesperson (à la Arabic pop star Elissa, who sponsored a rival brand at the time). Read more @All Music.com (Click Here)
713 Music Hall
In POST Houston
401 Franklin Street
Houston, TX 77201
Directions (Map)
[From All Music.com-Steve Leggett] Toby McKeehan (professionally known as TobyMac) is a Dove and Grammy Award-winning Christian alternative and rap figurehead through his solo recordings and his work with the influential rap and rock trio dc Talk. Since issuing his debut solo album, Momentum, in 2001, McKeehan has released a steady stream of gold-selling efforts like Portable Sounds (2007), Billboard 200 chart-topper Eye on It (2012), and Life After Death (2022), all Christian number ones that found favor with secular and non-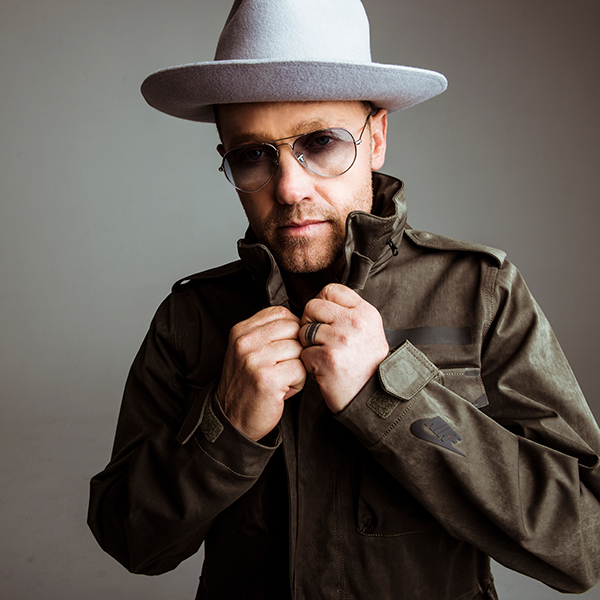 secular audiences alike.
Toby McKeehan grew up in the Northern Virginia suburbs in the shadow of Washington, D.C., where he fell in love with rap music. While attending Liberty University in Lynchburg, Virginia in the mid-'80s, he met Michael Tait and Kevin Max Smith (aka Kevin Max), and the three friends formed the Grammy-winning, platinum-selling Christian pop group dc Talk, which mixed elements of CCM, grunge, and rap. When dc Talk ended in 1999, McKeehan began a solo career that was stylistically diverse and immensely successful as well.
TobyMac Blessing Offor
The Goodness

The first TobyMac solo album, Momentum, was released in 2001. A mixture of urban rock and rap, it garnered five Dove Awards and a Grammy nomination, and spawned the remix album Re: Mix Momentum, which appeared in 2003. Using pretty much the same blueprint, and even adding a little dancehall reggae, McKeehan released Welcome to Diverse City in 2004. It worked again; the record landed TobyMac a Dove Award for Rap/Hip-Hop Album of the Year. Another album-length remix set, Renovating->Diverse City, came in 2005. Released in 2007, Portable Sounds provided fans with another vibrant, genre-melding set of new material and entered the Billboard 200 at number ten. Four of its singles, including the Kirk Franklin and Mandisa collaboration "Lose My Soul," reached Billboard's Top Christian Songs chart. It was followed in 2008 by the two-disc live set Alive and Transported. Read more @All Music.com (Click Here)
Iris Dement
@The Heights theatre
[From all Music.com-Jason Ankeny] One of the most celebrated country-folk performers of her day, singer/songwriter Iris DeMent was born on January 5, 1961, in rural Paragould, Arkansas, the youngest of 14 children. At the age of three, her devoutly religious family moved to California, where she grew up singing gospel music; during her teenaged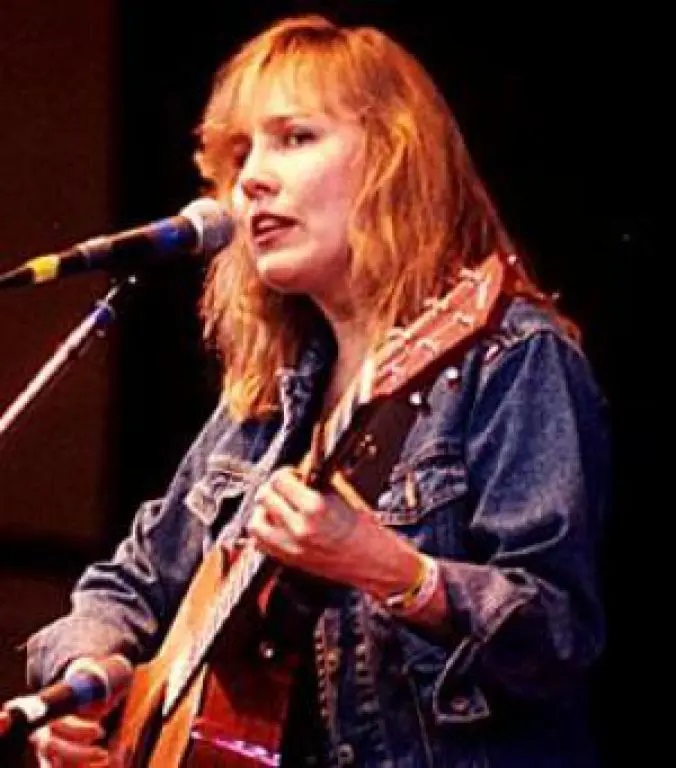 years, however, she was first exposed to country, folk, and R&B, drawing influence from Loretta Lynn, Johnny Cash, Bob Dylan, and Joni Mitchell. Upon graduating high school, she relocated to Kansas City to attend college.
After a series of jobs waitressing and typing, DeMent first began composing songs at the age of 25. Honing her skills at open-mike nights, she moved to Nashville in 1988, where she contacted producer Jim Rooney, who helped her land a record contract. DeMent did not make her recording debut until 1992, when her independent label offering, Infamous Angel, won almost universal acclaim thanks to her pure, evocative vocal style and spare, heartfelt songcraft. Despite a complete lack of support from country radio, the record's word-of-mouth praise earned her a deal with Warner Bros., which reissued Infamous Angel in 1993 as well as its follow-up, 1994's stunning My Life.
Let The Mystery Be
Iris DeMent H.Q.

Her third LP, 1996's eclectic The Way I Should, marked a dramatic change not only in its more rock-influenced sound but also in its subject matter; where DeMent's prior work was introspective and deeply personal, The Way I Should was fiercely political, tackling topics like sexual abuse, religion, government policy, and Vietnam.
Read more @All Music.com (Click Here)
Houston's Online Weekend Entertainment Guide
Looking for that Friday weekend event and can't find it, try our custom "Google Search"