Weekend Fridays is updated continuously

Contact the venue for possible postponements or cancellations due to Covid 19

Bob Dylan
"Rough and
Rowdy Ways Tour"
@Smart Financial Center
This weekend its 80-year old Bob Dylan in the metro area at Smart Financial Center with his "Rough and Rowdy Ways Tour". His most celebrated work includes songs ' Blowin' in the Wind' and 'The Times They Are-a Changin'. His songs revolve around the issues in society.
(From AllMusic.com) Bob Dylan's influence on popular music is incalculable. As a songwriter, he pioneered several different schools of pop songwriting, from confessional singer/songwriter to winding, hallucinatory, stream-of-consciousness narratives. As a vocalist, he broke down the notion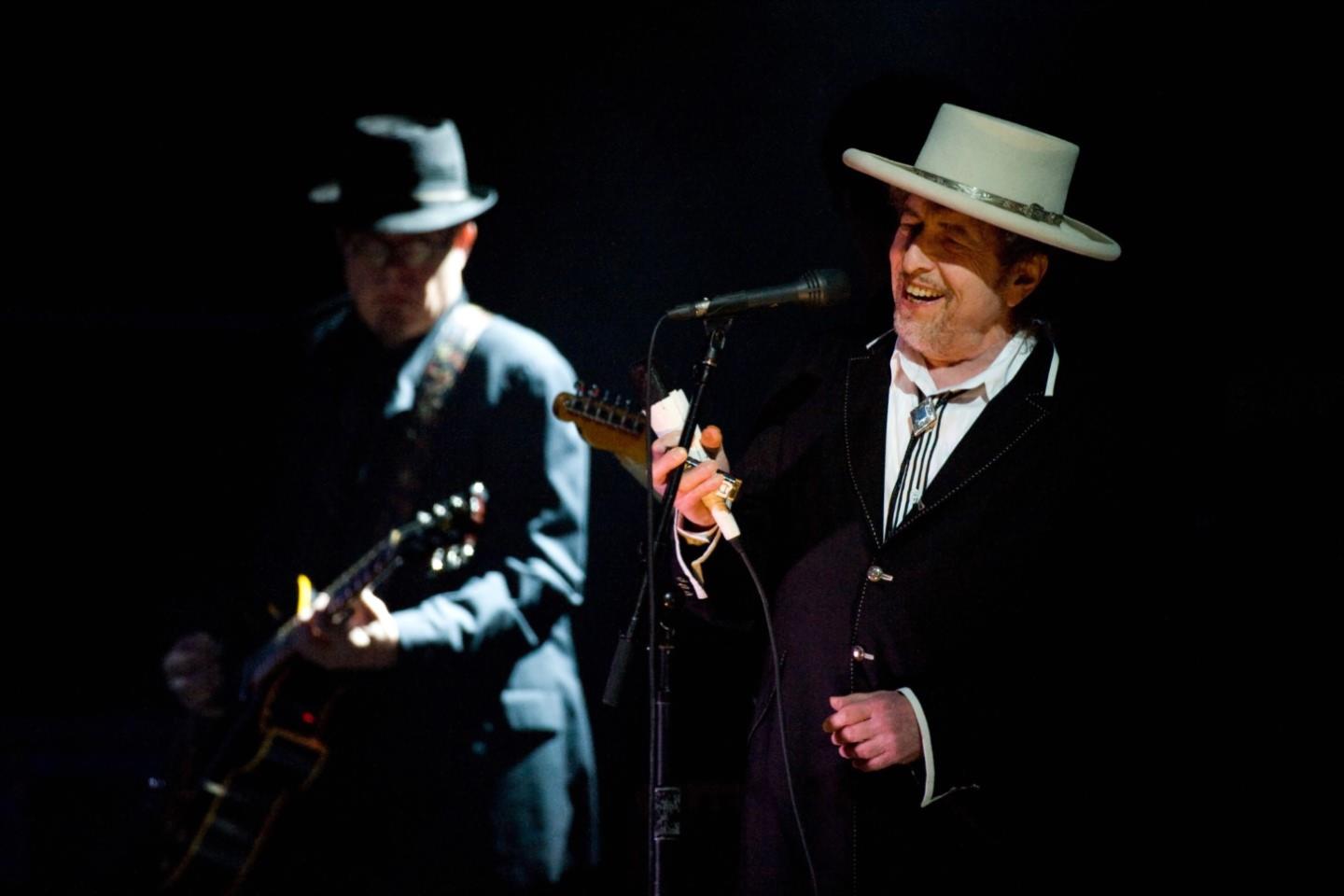 that a singer must have a conventionally good voice in order to perform, thereby redefining the vocalist's role in popular music. As a musician, he sparked several genres of pop music, including electrified folk-rock and country-rock. And that's just the tip of his achievements. Dylan's force was evident enough during his height of popularity in the 1960s -- the Beatles' shift toward introspective songwriting in the mid-'60s never would have happened without him -- but his influence echoed throughout several subsequent generations, as many of his songs became popular standards and his best albums became undisputed classics of the rock & roll canon. Dylan's influence on folk music was equally powerful, and he marks a pivotal turning point in its 20th century evolution, signifying when the genre moved away from traditional songs and toward personal songwriting. Even when his sales declined in the '80s and '90s, Dylan's presence rarely lagged, and his commercial revival in the 2000s proved his staying power.
Bob Dylan resumed his Rough and Rowdy Ways tour Thursday night at the Arizona Federal Theatre in Phoenix, Arizona. It was essentially the same show he brought around the States late last year, but he dropped "Early Roman Kings" and replaced it with the live debut of the Rough and Rowdy Ways tune "Crossing the Rubicon."
For a figure of such substantial influence, Dylan came from humble beginnings. Born in Duluth, Minnesota, Bob Dylan (born Robert Allen Zimmerman, May 24, 1941) was raised in Hibbing, Minnesota, from the age of six. As a child he learned how to play guitar and harmonica, forming a rock & roll band called the Golden Chords when he was in high school. Following his graduation in 1959, he began studying art at the University of Minnesota in Minneapolis. While at college, he began performing folk songs at coffee houses under the name Bob Dylan, taking his last name from the poet Dylan Thomas. Already inspired by Hank Williams and Woody Guthrie, Dylan began listening to blues while at college, and the genre wove its way into his music. He spent the summer of 1960 in Denver, where he met bluesman Jesse Fuller, the inspiration behind the songwriter's signature harmonica rack and guitar. By the time he returned to Minneapolis in the fall, he had grown substantially as a performer and was determined to become a professional musician.
Contact the venue for possible postponements or cancellations due to Covid 19 escalations
Houston Livestock
Show and Rodeo
Bun B's "H-Town Takeover"
@NRG Stadium

The Houston Livestock and Rodeo Show continues this weekend with rapper Bun B as their marquee concert performer. "The Rodeo can't wait to bring Bun B and many of Houston's most legendary rappers to the stage," said Rodeo President and CEO Chris Boleman, when they announced their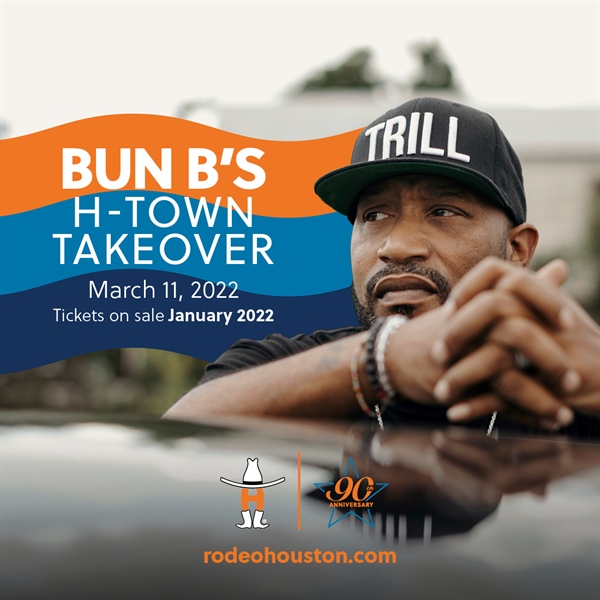 concert line-up. "Celebrating Black Heritage Day with many of our city's own superstars should make for an epic night for Houstonians and Rodeo fans alike."

(From All Music.com) Texas rapper and scene icon Bun B (born Bernard Freeman) rose to fame as part of the duo UGK, issuing a string of U.S. Top 20 hits, including 1996's gold-certified Ridin' Dirty and the 2007 chart-topping Underground Kingz, home to their smash hit with OutKast, "International Players Anthem (I Choose You)." Bun B made his solo debut in 2005 with Trill, extending his presence into the 2010s with Trill O.G.: The Epilogue and Return of the Trill, just as a generation of younger MCs looked up at the influential veteran for inspiration.
Bun B - You're Everything (Feat. Rick Ross, David Banner, 8Ball & MJG)
Too Hard to Swallow
Together with partner Pimp C, Bun B formed UGK in the late '80s when their former crew, Four Black Ministers, fell apart. Based in Port Arthur, Texas, UGK signed with Jive, and with 1992's Too Hard to Swallow began a series of Southern gangsta rap albums that were successful sellers. Bun B formed the side project Mddl Fngz in 2000, but his main concern was still UGK. Things came to halt in 2003 when Pimp C was sentenced to eight years in prison on an aggravated gun assault charge. Bun B carried on solo, making numerous appearances on other artists' tracks and then in 2005 releasing both the mixtape Legends and his debut album, the Rap-a-Lot release Trill, a Top Ten hit that was later certified gold. With Pimp C seeing early release in late 2005, Bun B returned to UGK. In 2007, the pair released their chart-topping Underground Kingz, which included the hit single "International Players Anthem (I Choose You)" with OutKast. Tragedy struck in early 2008 when Pimp C died suddenly, leaving Bun B to return to a solo career.
II Trill
His second solo album, II Trill, arrived months after Pimp C's passing. It became his highest-charting effort to date, rising to number two on the Billboard 200 and topping the R&B/rap/independent charts. His follow-up, 2010's Trill O.G., fared almost as well, peaking at number four. A fourth installment of the Trill series, Trill O.G.: The Epilogue, arrived in 2013 and featured guests Big K.R.I.T., Rick Ross, 2 Chainz, Raekwon, and more, as well as Pimp C on a pair of posthumous tracks, "Cake" and "Don't Play with Me." After a five-year silence, Bun B released 2018's Return of the Trill. Featuring production assistance by Big K.R.I.T. and El-P (whose Run the Jewels appeared on "Myself"), Return also included appearances by T.I., Slim Thug, Yo Gotti, Lil Wayne, Leon Bridges, Gary Clark, Jr., and more. He quickly followed with the collaborative album TrillStatik, which teamed the rapper with producer Statik Selektah. The short set featured guests Method Man, Fat Joe, Smoke DZA, Westside Gunn, Termanology, Talib Kweli, and more.
Read more @ AllMusic.com
Seong-Jin Cho
Plays Chopin
@Wortham Center
This weekend Society for the Performing Arts presents Seong-Jin Cho. Seong-Jin Cho became a rising star in 2015 when he won the First Prize at the Chopin International Competition in Warsaw. In January 2016, he signed an exclusive contract with Deutsche Grammophon. Now in great demand, with engagements including the Boston Symphony and Berlin Philharmonic, he's made his mark as a consummate talent of his generation.
17TH INTERNATIONAL
FRYDERYK CHOPIN PIANO COMPETITION
October 21, 2015, Warsaw
Philharmonic Concert Hall
PROGRAM
JANÁČEK
Piano Sonata "1.X.1905"
RAVEL
Gaspard de la Nuit
-intermission-
CHOPIN
Scherzo No. 1, Op. 20
Scherzo No. 2, Op. 31
Scherzo No. 3, Op. 39
Scherzo No. 4, Op. 54
Wortham Theater Center
501 Texas Avenue
Houston, Tx 77002
Directions (Map)
713-524-5050
Venardos Circus
@Dry Creek Social Club
in Richmond
Wednesday 3/9/2022 7:00 PM
Thursday 3/10/2022 7:00 PM
Friday 3/11/2022 7:00 PM
Saturday 3/12/2022 1:00 PM
4:00 PM & 7:00PM
Sunday 3/13/2022 1:00 PM & 4:00 PM
Doors Open one hour before showtime

A unique Broadway-style performance, the Venardos Circus has been touring the U.S. since it debuted at the L.A. County Fair in 2014.
It's been reinventing the American Circus tradition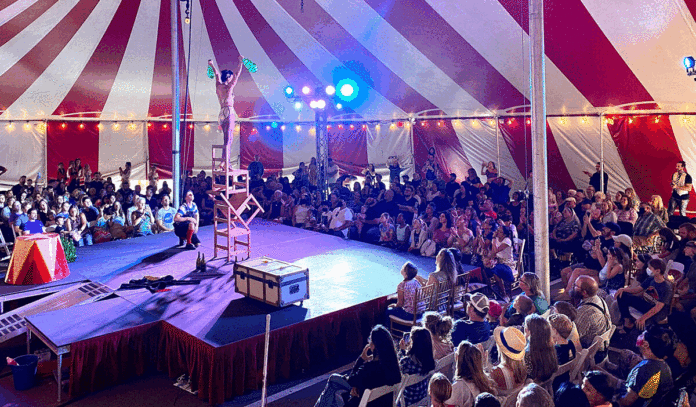 for a new generation with Broadway-style flair, bringing joy to people across the U.S.
Theatre lovers and nostalgic circus fans alike will appreciate the intimate experience and sentimental way the show pays homage to circus traditions through the lens of high-quality entertainment for a modern family audience.

Venardos Circus
Dry Creek Social Club
3333 FM 359
Richmond, TX, 77406
Directions (Map)
Relient K
"Um Yeah Tour"
@White Oak Music Hall
This weekend its Relient K at White Oak Music Hall Downstairs in an evening concert.
(From All Music.com) Canton, Ohio's Relient K formed in 1998 and joined the parade of Christian punk-pop artists (MxPx, Ghoti Hook, Slick Shoes) with their self-titled 2000 debut, mixing catchy melodies and snotty attitude with spiritual concerns.
The record was produced by dc Talk guitarist Mark Townsend, and the band was comprised of vocalist/guitarist/pianist Matt Thiessen, guitarist Matthew Hoopes, bassist Brian Pittman, and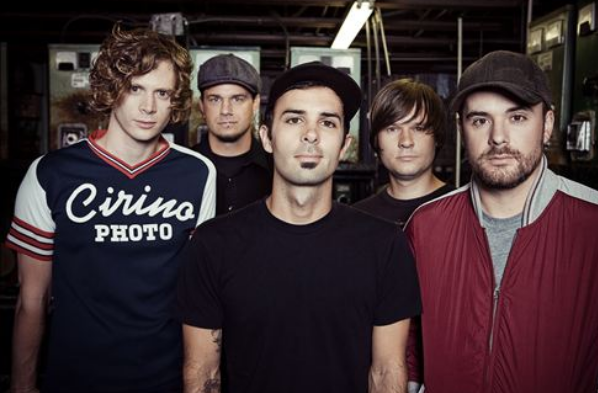 drummer Stephen Cushman. David Douglas joined up in place of Cushman by the year's end, and Relient K followed up in August 2001 with The Anatomy of the Tongue in Cheek. The album sold 300,000 copies and Relient K's momentum continued to build as they played nearly 200 shows in North America before the year closed out. A third full-length, Two Lefts Don't Make a Right... But Three Do, debuted at number 38 on Billboard's Top 200 album chart upon its release in spring 2003. The band didn't waste any time recording a fourth album; MMHMM, produced by lead singer Thiessen and dc Talk's Townsend and mixed by Tom Lord-Alge, was released in November 2004 by Gotee/Capitol. MMHMM scanned over 51,000 copies sold during its first week, hitting number 15 on the Top 200 and number one for Christian albums. It eventually went gold, Relient K's third consecutive album to do so, and the band's mainstream crossover was in full swing with singles "Be My Escape" and "Who I Am Hates Who I've Been" doing very well on modern rock radio and MTV.
Apathetic EP
Pittman left the group after MMHMM's release (later going on to play with Inhale/Exhale), and John Warne (ex-Ace Troubleshooter) filled in on bass for touring purposes, becoming a permanent member in 2005. Relient K further added Jonathan Schneck as a third guitarist (who also played banjo and bells) that year, bumping them up to quintet status. With Relient K touring constantly in support of MMHMM, Apathetic EP followed in November 2005 as another treat to hold over fans as the guys readied their next album. Five Score & Seven Years Ago (as in their fifth album in seven years), largely produced by Howard Benson (My Chemical Romance, Less Than Jake), was released in early March 2007. True to form, Relient K set out on a full round of nationwide dates, including spring shows with Mae and Sherwood, before releasing the Christmas-themed album Let It Snow Baby... Let It Reindeer (containing several tracks from the band's previous holiday release, Deck the Halls, Bruise Your Hand) later that fall. In October, Douglas announced that he would be leaving Relient K to dedicate himself full-time to his side project Gypsy Parade. He was replaced in early 2008 by Ethan Luck, who would accompany the group during its appearances on that year's Warped Tour. In July, the group released the B-side album The Bird and the Bee Sides, which was packaged with The Nashville Tennis EP. The band released its sixth studio album, Forget and Not Slow Down, in 2009.
K Is for Karaoke
Two seven-song covers EPs, titled K Is for Karaoke, Pt. 1 and Pt. 2, appeared in 2011. Later combined into one single LP release, K Is for Karaoke included their takes on hits from the likes of Cyndi Lauper, the Wallflowers, Cake, Toto, and Stone Temple Pilots. Their next set of original music wouldn't arrive until 2013. During recording, Luck parted ways with the band, his vacated slot filled a couple months later by the very drummer he replaced, David Douglas. The band's seventh LP, Collapsible Lung, was released that summer, peaking at number 16 on the Billboard 200. Their eighth effort would also fair well. Produced by Mark Lee Townsend, Air for Free featured the single "Look on Up" and debuted at number 44 on the Billboard 200, topping the Christian chart.
Read more at Allmusic.com (Click Here)
White Oak Music Hall
2915 N Main Street
Houston, TX 77009
Directions (Map)
Phone: (713) 237-0370
Big Jay Oakerson
Improv Houston
Thrusday 3/10/2022 8:00 PM
Friday 3/11/2022 7:30 PM & 9:45 PM
Saturday 3/12/2022 7:00 PM & 9:30 PM
Big Jay Oakerson is one of the most beloved and easily recognizable comedians in New York City and this weekend Oakerson is in the Bayou City at The Improv Houston on the Katy Freeway.
His easy charm and dirty delivery endear him to audiences every night at The Comedy Cellar, The Stand and Stand Up New York. He's no stranger to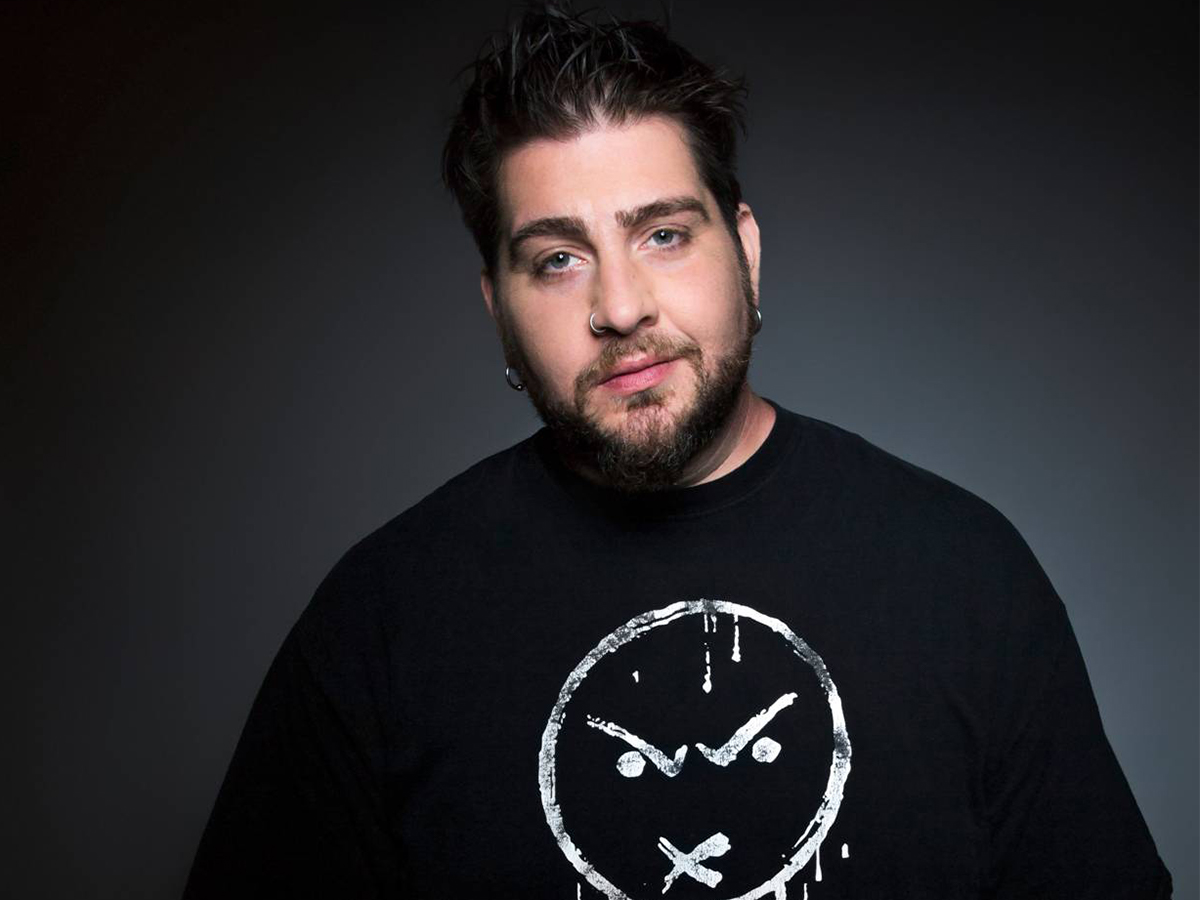 the rest of America regularly headlining across the country and playing festivals including Bonaroo, Jager's Korn tour, Rock Star Energy Drink's Mayhem Fest, Gathering of the Juggalos and Funny or Die's Oddball Festival. Jay has also recently been featured on This Is Not Happening with Ari Shaffir, Comedy Underground with Dave Attell, FX's Louie, Inside Amy Schumer, and Late Night with Jimmy Fallon.
This last year, Jay's Comedy Central hour special "Big Jay Oakerson: Live At Webster Hall" premiered. Filmed at the legendary music venue in New York City providing the perfect heavy metal vibe for the show. Jay's comedy is raw, compelling and honest to the core, as he takes viewers on a journey of brutal truths about his relationship with his teenage daughter, sexual tension between him and his best friend Dave and advise to women on how to delicately handle a man with an unfortunate penis size. His second album with Comedy Central Records, The Crowdwork Sessions: What's Your F@#king Deal?! Recorded in 2013 live at The Stand, it captures Jay's raunchy, off-the-cuff essence with a full hour of crowdwork. It joins Jay's first album, An American Storyteller, a one-hour onslaught of unbridled awesomeness and raunchy rock n' roll hilarity recorded at Stand Up New York in 2009.
Oakerson has hosted 2 seasons of "What's Your F@#king Deal?! Crowdwork & Off The Cuff Comedy" on Seeso. Jay asks the audience to let go of pretension and leave egos at the door as he leads a pack of comics in a completely improvised show based on interactions with the crowd. The atmosphere is loose and no-holds-barred, so you'll see a side of the performers you've never seen before.
He is co-host of two wildly popular podcasts - "The Most Offensive Podcast on Earth" Legion of Skanks with Luis J. Gomez and Dave Smith and The SDR (Sex, Drugs & Rock & Roll) Show with Ralph Sutton. He also the co-host's of The Bonfire on Comedy Central Radio Sirius XM 95 alongside Dan Soder evert Mondays through Thursday 6-8pm EST.
Longtime fans of Jay's will also remember him as Neil, the sexually ambiguous owner of a NYC rock club, on IFC's Z-Rock, and from his appearances on Comedy Central's Premium Blend, Comedy Central Presents and Tough Crowd with Colin Quinn. He's wowed audiences at the prestigious Just For Laughs Montreal festival an impressive four times, both on The Nasty Show and with his solo show, The American Storyteller. And he's a fan favorite guest on Sirius XM's Bennington (previously Ron & Fez).
The Improv
Marq-E Entertainment Center
7620 Katy Freeway
455 Houston, TX 77024
Directions
Buy tickets over the phone:
713-333-8800
Since you are here...
Houston's Weekend Planning Guide is updated on a continuous bias for all in the Greater Houston Area. We haven't put up a paywall or asked anyone to log-in to see our content. We want to keep it that way. We accept advertising, but the revenue from that area is not enough to support us. If everyone who reads our weekend entertainment blog, who likes it and helps to support it, our future would be much more secure. For as little as $1 or more, you can support Houston's Weekend Planning Guide – and it only takes a minute. Thank you.
Houston's Online Weekend Entertainment Guide
Looking for that Friday weekend event and can't find it, try our custom "Google Search"