Weekend Fridays is updated continuously

Contact the venue for possible postponements or cancellations due to Covid 19

Maisie Peters
"You Signed Up For
This Tour"
@HOB Houston
The Bronze Peacock
This weekend in Houston's House of Blues Bronze Peacock its Maisie Peters with Jonah Kagen.
(From All Music.com) With her tuneful acoustic folk-pop songs and youthful charm, British singer/songwriter Maisie Peters earned a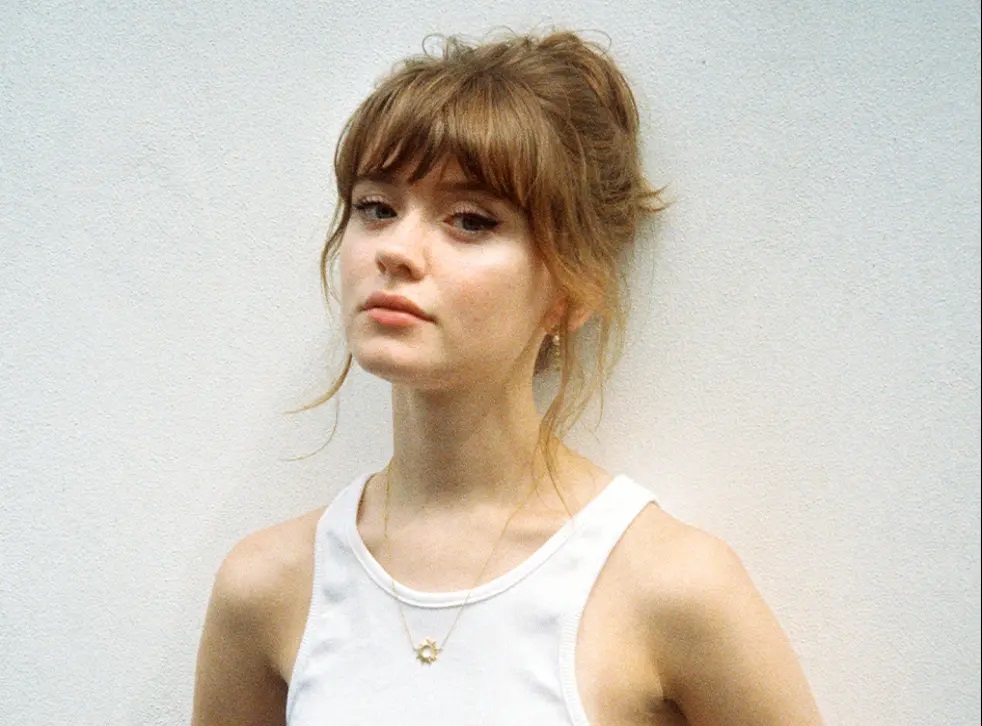 widespread YouTube following in the mid-2010s. In 2017, when Peters was 17, her debut single, "Place We Were Made," became a viral hit, amassing millions of streams. She released her first EP, Dressed Too Nice for a Jacket, in 2018, followed by It's Your Bed Babe, It's Your Funeral in 2019.

Trying: Season 2 [Apple TV+ Original Series Soundtrack]
A natural storyteller who wrote her first song when she was nine, the West Sussex native began uploading her songs to YouTube in 2015, quickly earning fans and comparisons to artists like Birdy and Taylor Swift, the latter of whom Peters cites as an early influence. By the time she released the winsome "Place We Were Made" in the summer of 2017, her already loyal fan base helped the song go viral, resulting in widespread exposure and millions of streams. She followed up later that year with the similarly stripped-down piano ballad "Birthday" before returning in 2018 with the more polished and pop-oriented "Worst of You." By year's end, she had delivered her first EP, Dressed Too Nice for a Jacket. The 2019 single "Favorite Ex" saw Peters reconnecting with her acoustic folk side, while her EP It's Your Bed Babe, It's Your Funeral was a full-on pop release. A slew of singles arrived in 2020, including "Smile," "Daydreams," and "Sad Girl Summer," and in 2021 she released "Funeral" featuring James Bay, which appeared on her soundtrack for season two of the Apple TV+ original series Trying.
HOB Houston
in GreenStreet
1204 Caroline St.
Houston, TX
(888) 402-5837
Directions (Map)
Houston Rockets vs. Indiana Pacers
NBA Basketball at Toyota Center
More info at www.toyotacenter.com and www.rockets.com
Friday, March 18, 2022 7:00 PM
1510 Polk St, Houston, TX 77002
Directions (map)
Dream Theater in Concert
with special guest
Arch Echo
@Bayou Music Center
This weekend its Dream Theater in concert at LiveNation's Bayou Music Center.
Originally named Majesty by Berklee College of Music students John Petrucci, bassist John Myung, and drummer Mike Portnoy, the band soon expanded with the addition of keyboard player Kevin Moore and vocalist Chris Collins. Releasing an eight-tune demo, Majesty Demo, as Majesty, the group sold 1,000 copies within six months. The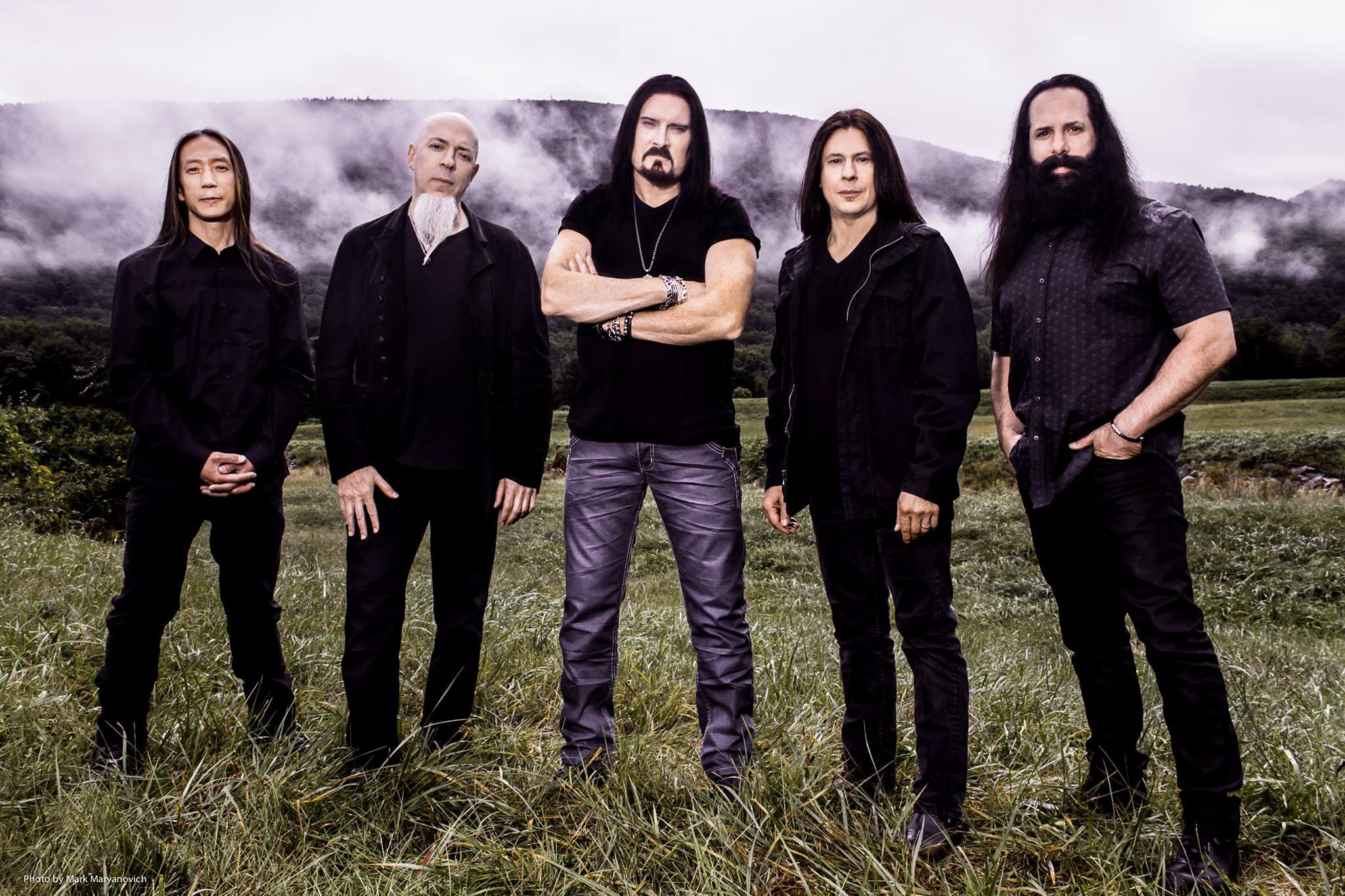 departure of Collins in late 1986 left Majesty without a vocalist, and after a long period of auditioning possible replacements, the group settled on Charlie Dominici in November 1987. Changing its name, the group agreed on "Dream Theater," inspired by a now-demolished California movie theater. Signing with Mechanic Records, the group began working on its first full-length album. Delays caused by label mismanagement limited the group to performing at small clubs and bars. Frustrated by its experiences with the label, Dream Theater finally severed its ties with Mechanic.
This was only one drastic change in the band's course of action. Firing Dominici, the group spent the next couple years searching for a vocalist. The search ended in late 1991 when a demo tape from Canadian vocalist James LaBrie, formerly of Winter Rose, arrived. After flying to New York to audition, LaBrie was invited to join the band. Signing with Atco Atlantic (which came to be known as East West), Dream Theater released its second album, Images & Words, in 1992. One of three videos based on songs from the album, "Pull Me Under," became an MTV hit. Although the band showed considerable growth with their third studio album, Awake, recorded between May and July 1994, the group continued to be hampered by personnel changes. Before the album was mixed, keyboardist Moore left the group to focus on his solo career. Hired as a temporary replacement for the band's Waking Up the World tour, Derek Sherinian later became a permanent member. His first recording with Dream Theater was a 23-minute epic, "A Change of Seasons," written in 1989 and released in September 1995 on the album of the same name. (More @ Dream Theatre.com)
Houston Livestock
Show and Rodeo
Presents
Marshmello
@NRG Stadium
This weeken in Housotn as the rodeo weekends continue its digital media music star Marshello taking the stage at 8:45 PM.
Nicki Swift.com last year in May reported, "The mysterious DJ Marshmello rose to fame concealing his identity and releasing hit songs like "Friends," "Happier," and "Alone." During gigs and public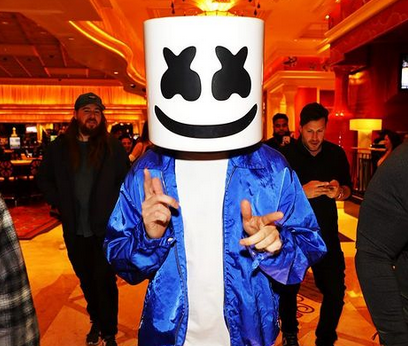 appearances, the DJ is best known for wearing a big marshmallow helmet on his head. In 2017, Forbes revealed his identity as Christopher Comstock, a DJ who also performs under the name Dotcom. But before that, no one knew who he was for years. Marshmello even used the opportunity to play pranks on the public."

"I don't take my helmet off because I don't want or need fame," the DJ wrote. "I'm genuinely trying to create something positive for people to connect with." Marshmello wrote that hiding his face also helps unites fans through his music in a purely meta way."

Rolling Stone.com in 2020 reported, "On Marshmello's YouTube, 40% of the audience is under the age of 13. The DJ owes much of his wild popularity with children to the strategic vision of his business team, led by manager Moe Shalizi and The Shalizi Group COO Krista Carnegie. The group is now expanding the demographic to an even younger set: toddlers."

Houston Livestock Show and Rodeo
Presents
Marshmello
@NRG Stadium
NRG Pkwy Houston, TX
Directions
Saturday 3/12/2019 8:45 PM
The Price is Right Live
@Smart Financial Center

The Price Is Right Live™ is the hit interactive stage show that gives eligible individuals the chance to hear their names called and "Come On Down" to win. Prizes may include appliances, vacations and possibly a new car! Play classic games just like on television's longest running and most popular game show…from Plinko™ to Cliffhangers™ to The Big Wheel™ and even the fabulous Showcase.
Playing to near sold-out audiences for more than 14 years, the Price Is Right Live™ has entertained millions of guests and given away more than 12 million dollars in cash and prizes.


If you're a fan of The Price Is Right™ on TV, you'll no doubt love this exciting, live (non-televised), on-stage version of the show!
Daniel Habif
"Ruge Tour 2022"
@Arena Theatre
Writer, philanthropist and entrepreneur, known as one of the best and most important Spanish-speaking lecturers in the world will be at Arena Theatre this weekend.
In the last two years, he has held more than 320 conferences, managing to appear in more than 170 cities and achieving resounding success. He has reached millions of people on his world tour and is respected for his authenticity and motivational posts. His book Inquebrantables ranked # 1 on different Amazon lists, including Spiritual Self-Help, Meditation, and Spanish Books lists. Last June, he performed his Global Streaming "Al Carajo el Miedo" with great success, followed by the launch of his eponymous Master Class. Daniel has just announced that his second book Las Trampas del Miedo will be on sale in October of this year and surprised everyone with his special participation in the new album LA 167 by Farruko in the song Ki.
With over 19 million followers on his social networks and more than 250 million views on his YouTube channel, Daniel Habif has become the most influential Spanish-speaking voice in the world. He has shared the stage with icons of leadership such as Barack Obama and Ken Segal, the former creative director of Apple, among many others. His social creations such as Rodéate de Gigantes, El Cartel del Bien and Inquebrantables have profoundly impacted the uprising of a new generation of Spanish-speaking leaders. His lectures, videos and poetry have captivated millions of people in more than 20 countries.
Houston Arena Theatre
Arena Towers
7326 Southwest Fwy
Houston, TX 77074
Directions (Map
(713) 772-5900
P1Harmony Live Tour
@713 Music Hall
The pop music gpoup P1Harmony created by FNC Entertainment makes its way to Houston this weekend at LiveNation's 713 Music Hall venue.
Members
Keeho (기호) — Leader
Theo (테오)
Jiung (지웅)
Intak (인탁)
Soul (소울)
Jongseob (종섭)
David A. Arnold
@Improv Houston

Friday 3/18/2022 7:30 PM & 9:45 PM
Saturday 3/19/2022 7:00 Pm & 9:30 PM
Sunday 3/20/2022 7:30 PM
Comedian David Arnold makes his way to the Bayou City this weekend performing at The Improv in northwest Houston.

Arnold has been doing stand-up for years, but is know for his genus comedy writing for television. Arnold served as writer/producer for the Netflix series Fuller House. Arnold has written episodes of several comedy shows, including Meet the Browns (TBS), The Rickey Smiley Show (TV One), Raising Whitley (OWN), Tyler Perry's House of Payne (TBS), and The Tony Rock Project (MyNetworkTV). In 2021, Arnold created the Nickelodeon show That Girl Lay Lay and serves as showrunner for the series. Arnold appeared in several television series including Meet the Browns, A Series of Unfortunate People and The Tony Rock Project.
Arnold has his own stand-up comedy special on Netflix, David A. Arnold: Fat Ballerina.
The Improv
Marq-E Entertainment Center
7620 Katy Freeway
455 Houston, TX 77024
Directions
Buy tickets over the phone:
713-333-8800
Joseph
with special Guest Brother
@The Heights Theatre
Friday 3/18/2022 8:00 PM
Doors Open 7:00 PM
Lobby Opens 7:00 PM
This weekend in Houston at The Heights Theatre its Joseph. Joseph was formed when Natalie Closner Schepman, who had been pursuing a solo singer-songwriter career, recruited her younger twin sisters Meegan and Allison to join her on vocals for a new project. They chose their name as a tribute to the town of Joseph, Oregon and their grandfather Jo.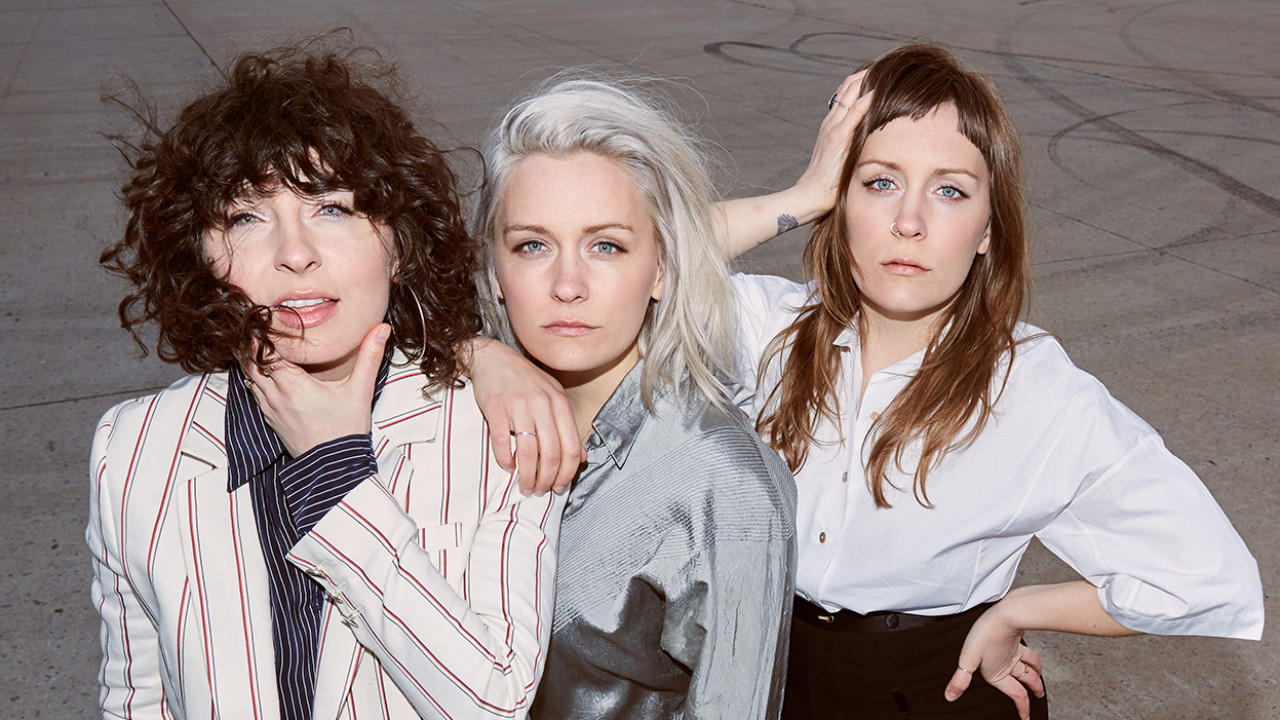 The sophomore effort from Oregon-bred trio Joseph, Good Luck, Kid is a road movie in album form, an odyssey at turns emotional, existential, and entirely literal. With their intimate storytelling and restless intensity, Natalie Schepman and her sisters Allison and Meegan Closner detail that journey in songs that careen and sprawl and often soar, ultimately spinning a narrative of life-changing transformation.
"The through-line of the album is this idea of moving into the driver's seat of your own life—recognizing that you're the adult now, and everything's up to you from this moment on," says Natalie. "You're not completely sure of how to get where you need to go, and you don't have any kind of a map to help you. It's just the universe looking down on you like, 'Good luck, kid.'"
In the making of Good Luck, Kid, Joseph deliberately strayed from the dreamy folk of their 2016 debut I'm Alone, No You're Not, giving way to a far grittier and more dynamic sound. Produced by Christian "Leggy" Langdon (Meg Myers, Charlotte OC), the result is a nuanced breed of pop/rock built on thick drums and lustrous guitars, heavy grooves and radiant melodies. Despite that bolder sonic palette, Good Luck, Kid remains centered on the band's crystalline vocal work, including the otherworldly harmonies that suggest a near-telepathic connection among sisters.

Kicking off Good Luck, Kid with the sweeping lead single "Fighter," Joseph immediately prove the transcendent power of that connection, even as their lyrics speak to a nearly disastrous discord. "That song's about how our band almost broke up," explains Natalie. "It's the story of the three of us wanting different things and dealing with that conflict, and eventually deciding to just keep going." Driven by a heady momentum, Good Luck, Kid then takes on the breakneck pace of the title track, a gloriously dizzying anthem that channels the raw urgency of desire. But on "Green Eyes," Joseph shift into a torchy poignancy, echoing the album's undercurrent of romantic devastation. "'Green Eyes' is about wanting to stay with someone but giving them the freedom to walk away, and feeling the pain of realizing that they're no longer in this with you," Meegan points out.
Since you are here...
Houston's Weekend Planning Guide is updated on a continuous bias for all in the Greater Houston Area. We haven't put up a paywall or asked anyone to log-in to see our content. We want to keep it that way. We accept advertising, but the revenue from that area is not enough to support us. If everyone who reads our weekend entertainment blog, who likes it and helps to support it, our future would be much more secure. For as little as $1 or more, you can support Houston's Weekend Planning Guide – and it only takes a minute. Thank you.
Houston's Online Weekend Entertainment Guide
Looking for that Friday weekend event and can't find it, try our custom "Google Search"