Houston's Online Weekend Entertainment Guide
Our Weekend Entertainment Picks for Weekend Fridays
Houston Open
@Golf Club of Houston
March 29th–April 1st, 2018

Houston Golf Association will once again tee off the Houston Open, March 26-April 1, 2018, at Golf Club of Houston. A 71-year tradition and popular event.
World No. 7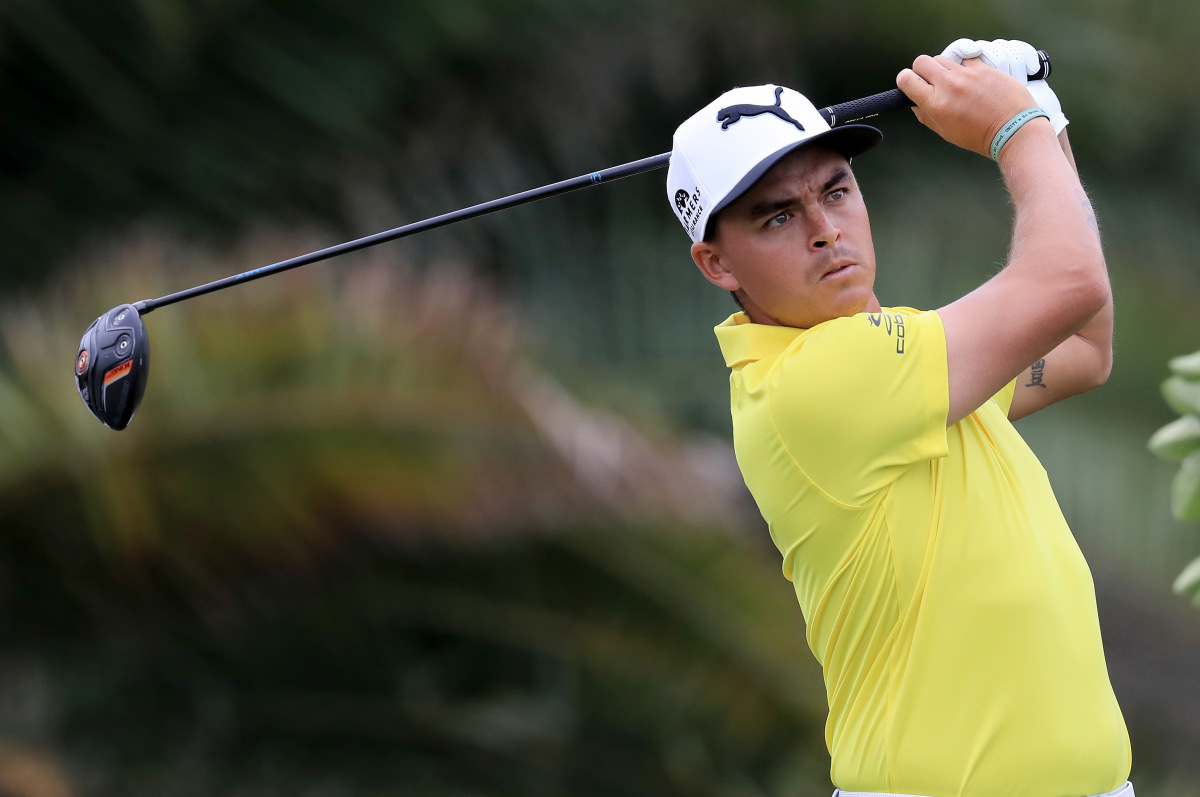 and World No. 15 Henrik Stenson will compete in the 2018 Houston Open. Fowler and Stenson add to the top 25 world ranked players in the Houston Open field that includes World No. 18 Phil Mickelson and No. 21 Rafa Cabrera Bello, announced tournament director Steve Timms.
Fowler is making his fifth consecutive start at the Houston Open. In 2017, Fowler opened the tournament with an 8-under 64 for a one-stroke lead on day one, staying in contention with Sung Kang of Korea the first three days of the Houston Open. Fowler closed out the Houston Open with a T-3 and 27 birdies for the week, which marked his most birdies in a single event.

Major championship winner Stenson is making his seventh appearance at the Houston Open. It was in 2016 that Stenson finished runner-up at the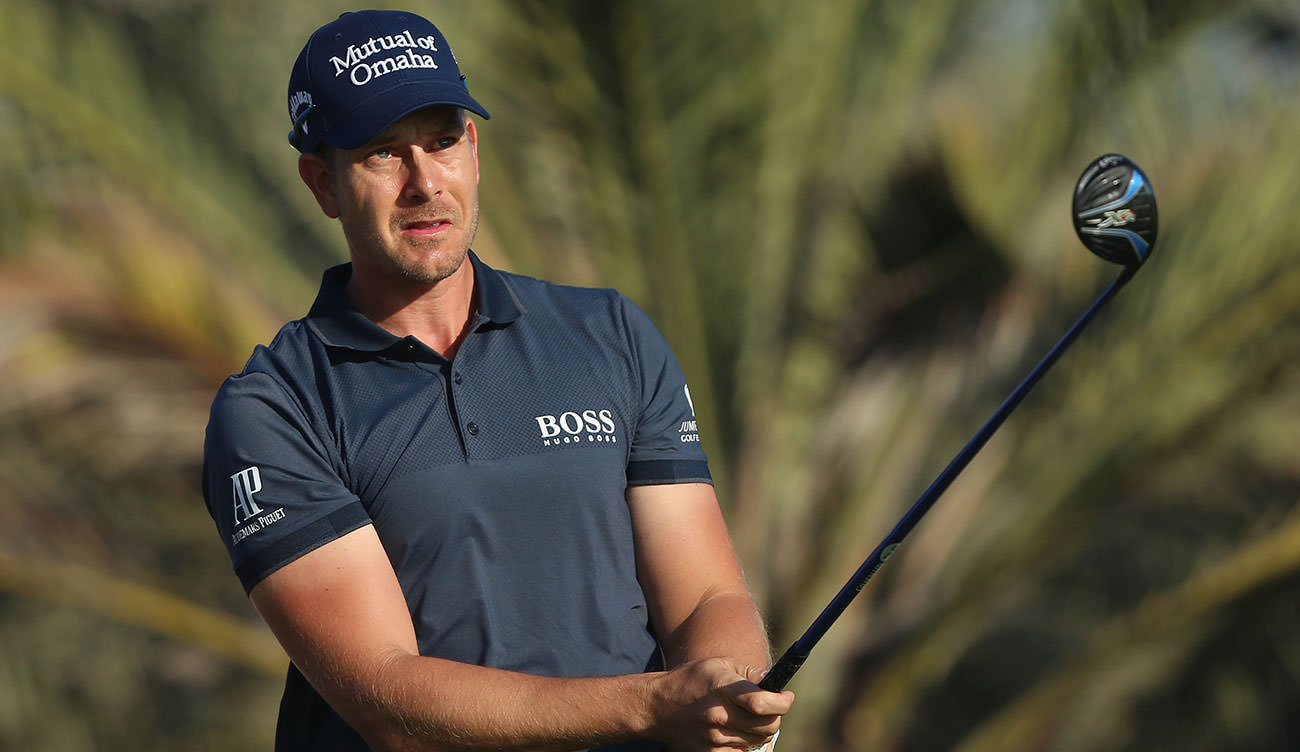 Houston Open, one stroke behind winner Jim Herman, which was his third top-three finish in Houston.
Players have until 4 p.m. CDT on Friday, March 23 to commit. They may also withdraw on or before that date with no penalty.
The Houston Open has historically attracted a stellar international field since its inception in 1946. Bobby Locke of South Africa was the first international Houston Open champion in 1947. In 2018, Houston Open will once again showcase the world's best competing on the PGA TOUR.
Shell Houston Open
Date:Mar 29–Apr 1, 2018
Course: Golf Club of Houston - Tournament Course
Watch on:NBC, GOLF CHANNEL
Purse:$7,000,000
Shubhankar Sharma, ranked No. 66 in the Official World Golf Rankings, has accepted a sponsor exemption and is among the latest international commitments to the Houston Open.

The 21-year old from India made headlines with his first PGA TOUR start in the 2018 World Golf Championships-Mexico Championship with a two-shot lead going into the final round, paired with Phil Mickelson in the final group, and finishing T-9. Sharma is a two-time victor on the European Tour, recently winning the 2018 Joburg Open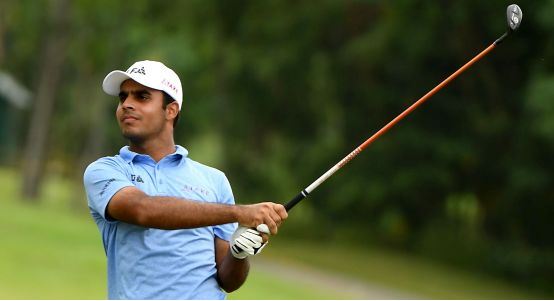 and 2018 Maybank Championship, which moved him into the world-top 100. Earlier this week, Sharma accepted an invitation to the 2018 Masters, which will be the first major championship appearance of his career. Mickelson, who is coming off his win at the WGC-Mexico Championship, is now No. 18 in the Official World Golf Rankings and has also committed to this year's Houston Open.
Sharma is one of four international players committed to the Houston Open going to the Masters the following week. He joins world-ranked No. 21 Rafa Cabrera Bello (Spain), No. 48 Jhonattan Vegas (Venezuela) and No. 49 Yuta Ikeda (Japan). In addition to defending champion Russell Henley, 2014 Houston Open champion Matt Jones of Australia, Englishman Lee Westwood and major championship winner Padraig Harrington of Ireland are in the field.
Shell Houston Open
Golf Club of Houston
5860 Wilson Rd. Humble, TX
Directions
March 29th–April 1st, 2018
view tickets
Jake Bugg
@The Heights Theatre
Nottingham England's Jake Bugg makes his way to America's Bayou City at The Heights Theatre. His self-titled debut album Jake Bugg, some of it co-written with songwriter Iain Archer, was released seven years ago and reached number one on the UK's Albums Chart. His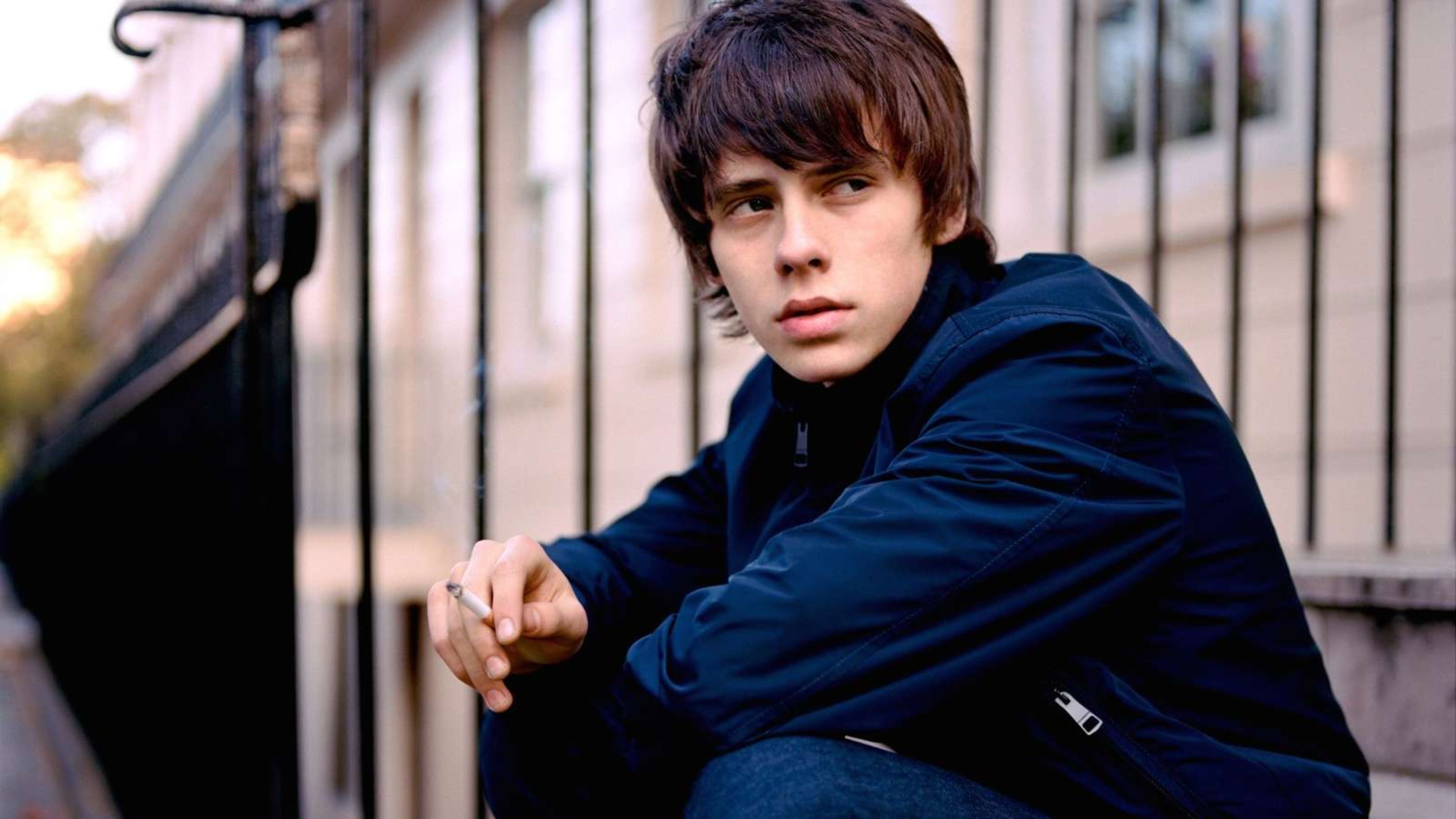 second album, Shangri La, was released in the following year. Bugg's "On My One", came out in 2016. His current album the fourth, "Hearts That Strain", is largely an acoustic effort, produced by Dan Auerbach, was released last September.
Bugg started playing the guitar at twelve when his uncle Mark gave him lessons. He went on to attend The Farnborough Academy (then known as the Farnborough School Technology College) in Clifton. It was when Bugg heard Don McLean's "Vincent (Starry, Starry Night)" on an episode of The Simpsons when he started to find his own musical road. His musical influences are Don McLean, Oasis, Donovan, The Beatles, Jimi Hendrix, Johnny Cash, Jimmy Page and the Everly Brothers. In an interview with Absolute Radio in 2014 he said American heavy metal band Metallica was a huge influence to him when he picked up the guitar at twelve.
It was 2014 when Bugg's book came out with his father,David Bugg, 40 saying to the Nottingham Post, when he read the book, "It's quite surreal seeing your son's life documented in so much detail, from the age of around 13 when he became interested in music.

I have to say it's a fantastic book and well written. There's a lot of detail about the Nottingham music scene and rightly so. We have a very diverse scene and it is doing remarkable things out there."

Reading it was quite emotional at times. Mine and Jake's lives touched and parted on a number of occasions as he embarked on his music career. His mum and I split up when he was quite young but I was just around the corner and I'd still be a dad to him. But there were things about his music career that I wasn't aware of."
Mancunion.com recently said of Jake Bugg, "Of all the rock'n'rollers who've had their ugly mugs slapped on the cover of the music lover's favourite mag, with no gimmicks, airs or graces, perhaps Bugg is one the realest of all."
Dance Salad Festival
@Hobby Center
Zilkha Hall
March 29th thru March 31st, 2018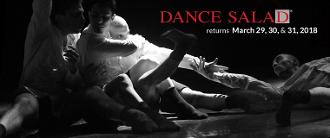 Dance Salad Festival was presented in Brussels for three years before Arts advocate Nancy Henderek's mission returned to the United States, bringing this dance project with her and establishing the Houston International Dance Coalition. This March marks the 23rd anniversary of the festival in Houston, and as artistic director, Henderek will debut yet another recipe full of fresh and flavorful ingredients – a multi-cultural celebration of dance featuring a broad range of innovative repertoire.
"It's very choreographically centered," she said to the Dance Dish.org as she described her process of meticulously selecting the pieces that she combines into a cohesive program. Her choices are intended to not only educate audiences about the art form, but also to connect with them on a more intimate level. Even further, as curator, she must take into account what work best represents each company as a whole.
. . . more at Dance Dish.org
Mid-Town Houston
Wine Down
@Bagby Park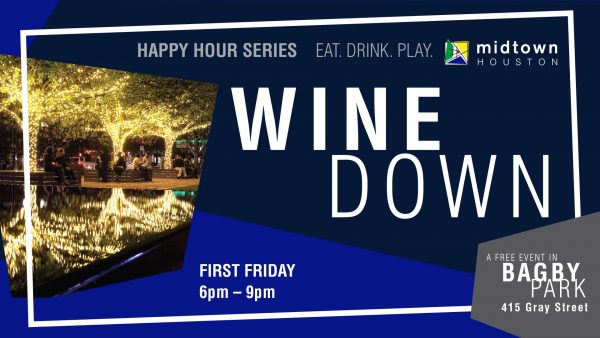 Wind down from your busy work week with live Spanish rock music from El Equilibrio and enjoy happy hour specials at Rico's Morning + Noon + Night. Treat yourself to great food, wine, craft beer, and frozen sake from their delicious menu. Come eat, drink, and play in Bagby Park every first Friday of the month!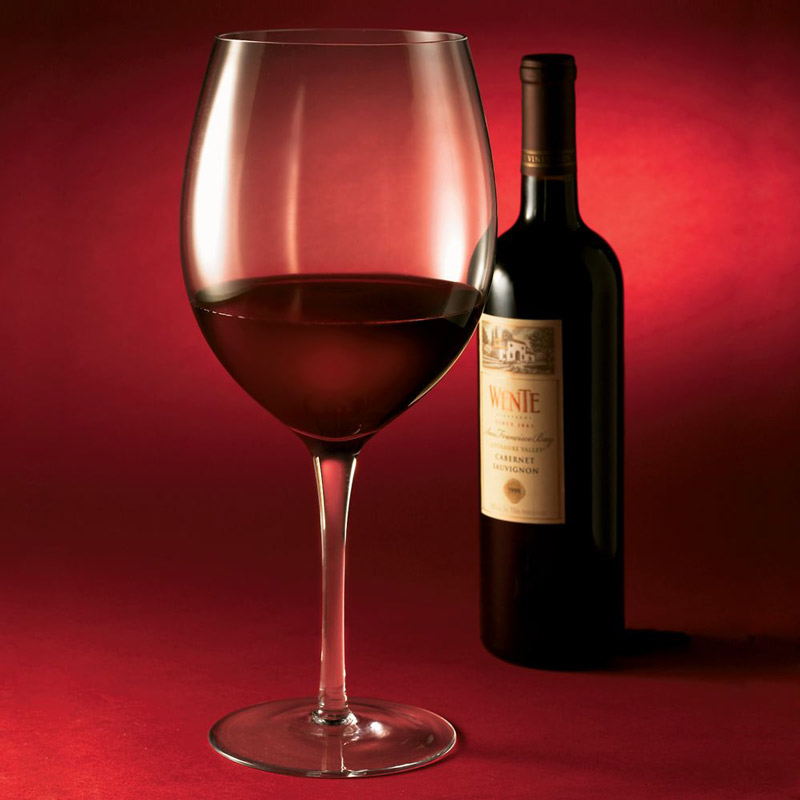 Mid-Town Houston Wine Down
Bagby Park
415 Gray St.
Houston , TX
Directions
Juilliard String Quartet
@Hobby Center
Zilkha Hall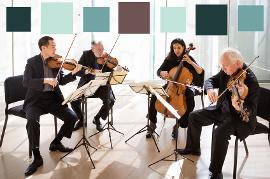 Juilliard String Quartet (Joseph Lin, violin; Ronald Copes, violin; Roger Tapping, viola; Astrid Schween, cello)
Now, in celebration of Da Camera's 30th anniversary, the Quartet returns to Houston in its newest configuration, with a thrilling program of three major works. Widely known as the "quintessential American string quartet," the Juilliard brings us young Beethoven in high spirits, Bartók's electrifying fifth quartet and the lush late Romanticism of Dvořák.

Beethoven: String Quartet
in A Major, Op. 18, No. 5
Bartók: String Quartet No. 5
Dvořák: String Quartet
No. 11 in C Major, Op. 61
The Homeless Chronicles are the go to pages for service organizations to obtain information as to what is happening in the community (news) to help homeless individuals and families. The blog is also designed to meet the needs of every homeless person with information they can use to help them back to self-sufficiency.
[Click here for more]
A Public Affairs Blog of the Menendez Media Group.com

Looking for that Friday weekend event and can't find it, try our custom "Google Search"