Weekend Fridays is updated continuously
Miller Outdoor Theatre
@Houston Ballet Dance
Friday 5/13/2022 8:00 PM
Saturday 5/14/2022 8:00 PM
All performances at Miller Outdoor Theatre
are FREE!
This weekend at Miller Outdoor Theatre its the Houston Ballet with is annual performances at the outdoor theatre. Audiences will enjoy the incredible athleticism and artistry of the dancers as they perform thrilling moments from some of the Company's most recognizable and beloved ballets.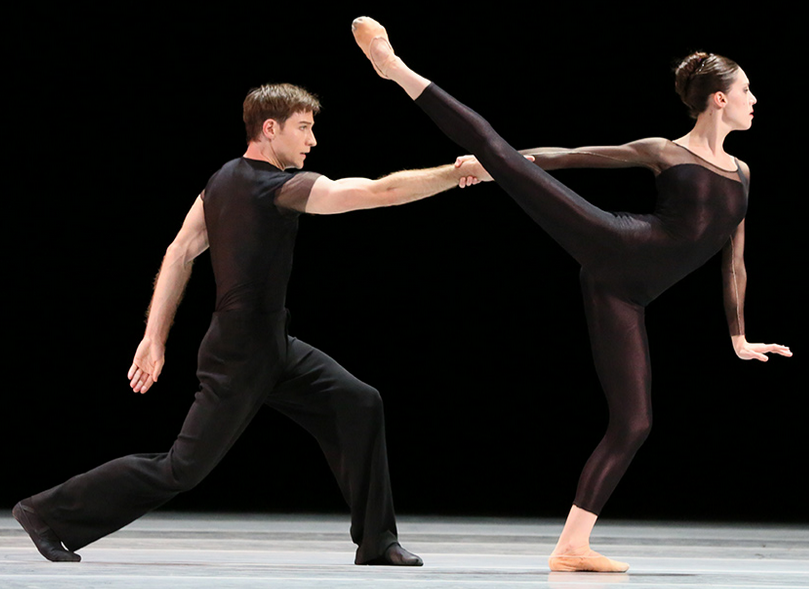 Houston Ballet has evolved into a company of 59 dancers with a budget of $33.2 million (making it the United States' fifth largest ballet company by number of dancers), a state-of-the-art performance space built especially for the company, Wortham Theater Center, the largest professional dance facility in America, Houston Ballet's $46.6 million Center for Dance which opened in April 2011, and an endowment of just over $70 million (as of January 2017).
Australian choreographer Stanton Welch has served as artistic director of Houston Ballet since 2003, raising the level of the company's classical technique and commissioning many new works from dance makers such as Christopher Bruce, Jorma Elo, James Kudelka, Trey McIntyre, Julia Adam, Natalie Weir, Nicolo Fonte, and Edwaard Liang. Executive Director James Nelson serves as the administrative leader of the company, a position he assumed in February 2012 after serving as the company's General Manager for over a decade.
Houston Ballet has toured extensively both nationally and internationally. Over the past fifteen years, the company has appeared in London at Sadler's Wells, at the Bolshoi Theater in Moscow, Russia, in six cities in Spain, in Montréal and Ottawa, at The Kennedy Center in Washington, D.C., in New York at City Center and The Joyce Theater, at the Théâtre des Champs Elysées in Paris, at The Arts Center Melbourne State Theatre in Melbourne, Australia, in Los Angeles at The Music Center's Dorothy Chandler Pavilion, and in cities large and small across the United States. Houston Ballet has emerged as a leader in the expensive, labor-intensive task of nurturing the creation and development of new full-length narrative ballets.
Writing in Dancing Times in June 2012, dance critic Margaret Willis praised Houston Ballet and highlighted the fact that "During his own tenure, (Stanton) Welch has upped the standard and Houston Ballet now shows off a group of 55 dancers in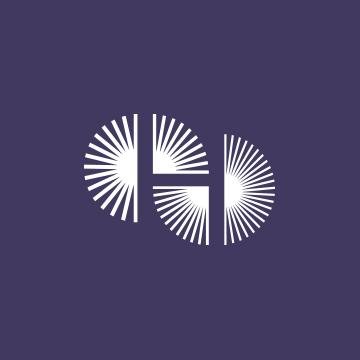 splendid shape. With fast and tidy footwork, they are technically skillful and have strong, broad jumps and expansive, fluid movements. The dancers' musicality shines through their work, dancing as one with elegance and refinement – and they are a handsome bunch too!...if ballet were an Olympic sport, see Houston Ballet well on the way to achieving gold."
Houston Ballet Orchestra was established in the late 1970s and currently consists of 61 professional musicians who play all ballet performances at Wortham Theater Center under music director Ermanno Florio.
Houston Ballet's Education and Outreach Program has reached approximately 45,884 Houston area students (as of January 2017). Houston Ballet's Academy has over a thousand students and has had five academy students win awards at the prestigious international ballet competition the Prix de Lausanne, with one student winning the overall competition in 2010.
Miller Outdoor Theatre
Hermann Park
6000 Hermann Park Dr
Houston, TX 77030
Directions click here
(832) 487-7102
[Disclaimer]
Houston's Weekend Planning Guide participates in various affiliate marketing programs, which means, we receive paid commissions on purchases made through our links
to retailer sites.Our editorial content is not influenced by any commissions we receive.
Justin Hayward
and Mike Dawes
@The Heights Theatre
Friday 5/13/2022 8:00 PM
Doors Open 7:00 PM
Lobby Open 6:00 PM

Justin Hayward's renowned, highly successful career in music is now in its fifth decade. The timeless troubadour is best known as the vocalist, lead guitarist and composer for the iconic Moody Blues, whose hits include the masterful "Nights in White Satin," "Tuesday Afternoon," "Question," "The Voice" plus other classic, era and genre-defining hits. These laid the foundation for the incredible success story of the Moody Blues – as well as Hayward's solo work – which continues to this day.
This weekend Hayward is in Houston's northwest at The Height's Theatre.
Born and brought up in Swindon in the UK, Hayward's interest in music started when he was five years old and bequeathed with his grandfather's collection of 78 rpm recordings. Having taught himself to play the ukulele, Hayward soon progressed to guitar and by his early teens he was playing in local groups. Upon leaving school at 17 he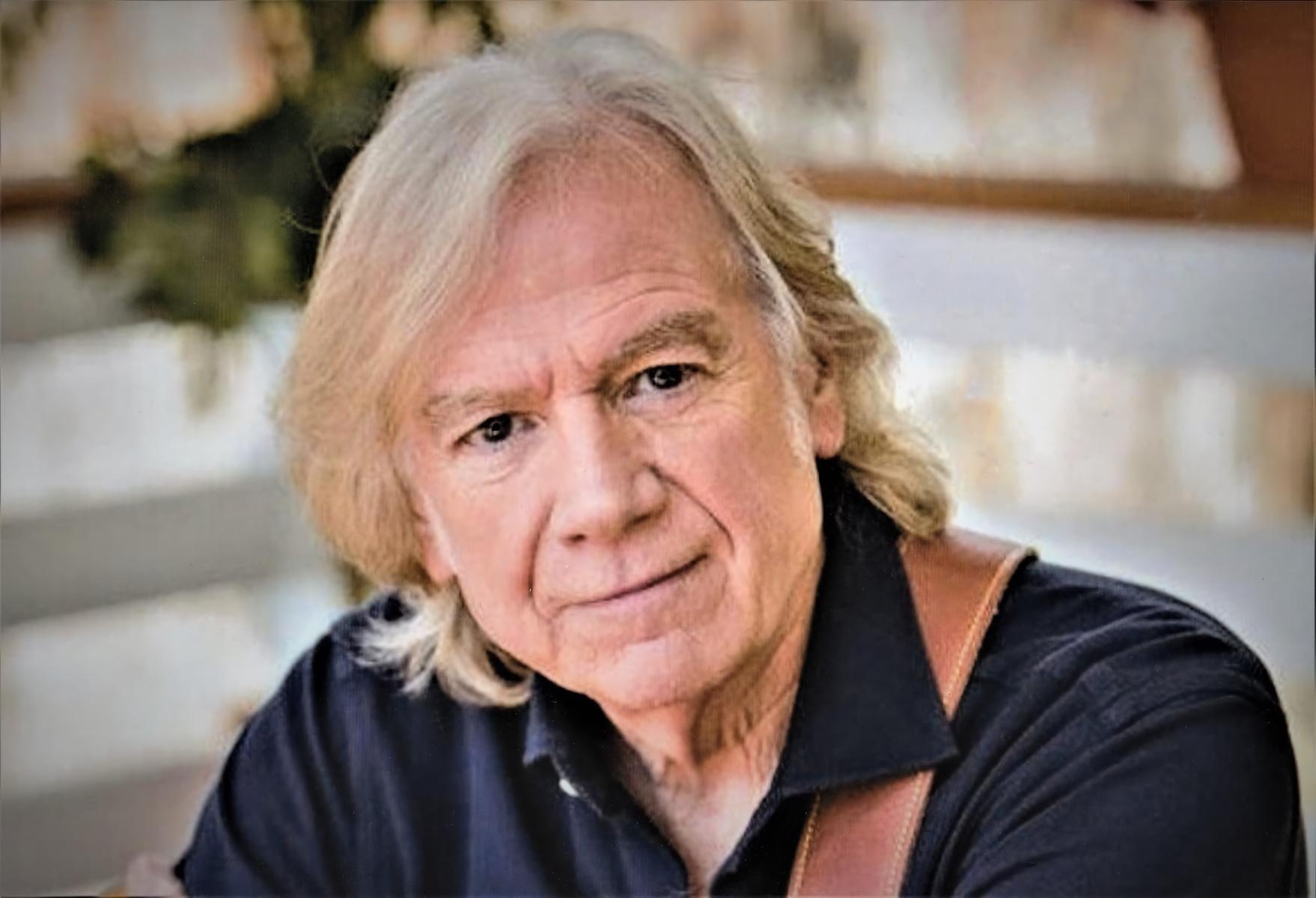 answered an advertisement in the Melody Maker newspaper and successfully auditioned for UK rock and roll hero Marty Wilde. Hayward credits Wilde with encouraging him to become a songwriter; he made several recordings with the 'Wilde Three' and appeared with them at the London Palladium.
Once he established himself as a songwriter in his own right, he joined the Moody Blues in the summer of 1966. Hitting his stride immediately with the single "Fly Me High," he followed it up with the hit songs "Nights in White Satin" and "Tuesday Afternoon" from the seminal album Days of Future Past. The Moody Blues would go on to sell 70 million albums worldwide, which includes 18 platinum and gold LPs. They were inducted into the Rock and Roll Hall of Fame in 2018.
Although the Moodies continued to record and tour at the highest level, Hayward also found time to create several solo albums such as Songwriter, Night Flight, Moving Mountains and The View From the Hill. He hit the Top Ten globally in 1978 with "Forever Autumn" – created for Jeff Wayne's War of the Worlds album. Hayward then took to the stage – for five years, from 2005 – 2010, and starred in its spectacular live stadium production.
Justin Hayward - Tuesday Afternoon Series 'Out And In' (feat. Julie Ragins & Mike Dawes)
His album of new songs Spirits Of The Western Sky (2013) was followed by a 'live in concert' DVD 'Spirits…Live', which reached No. 1 on the Billboard Video chart. 2016's All The Way followed - a compilation of Hayward's solo work and live performances of Moody Blues classics -- and the 2020 released digital EP One Summer Day/My Juliette, featuring two brand new songs. Also noteworthy: Hayward's recent "Tuesday Afternoon" video series featuring deep cuts from The Moody Blues and from his solo career.
Special guest Mike Dawes will perform an opening set, as well as play guitar in Hayward's band. Dawes is hailed as one of the world's finest and most creative modern fingerstyle guitarists.
100% Money-Back Ticket Guarantee
Tickets for Weekend Houston's Planning guide is provided by Ticket Liquidator a resale marketplace, not a box office or venue. Prices may be above or below face value. Your seats are together unless otherwise noted. If problems with our affiliate call us (832) 304-0701
Artemis
Wortham Theater Center
@Cullen Theatre

The group is refered to as an all-star female jazz collective named after the Greek goddess of hunting. This weekend they're at The Wortham in the Cullen Theatre.
(From all Music.com) Artemis is led by pianist Renee Rosnes and features the equally adept talents of tenor saxophonist Melissa Aldana, clarinetist Anat Cohen, trumpeter Ingrid Jensen, bassist Noriko Ueda, and drummer Allison Miller. Also on board is Grammy-winning vocalist Cécile McLorin Salvant. Rosnes brought the group together in 2017 with an eye to building upon each of the member's combined skills.
The group is distinctive not only for bringing together seven singular artists, each renowned for their own remarkable solo career; but for its multi-generational and globe-spanning line-up, with members hailing from the US, Canada, France, Israel, and Japan.
"Each member of ARTEMIS is a unique character which is what a band needs – versatility," says Cohen. "That's what makes life interesting and that's what makes music fascinating – the personalities."

"The Greek goddess Artemis is an explorer, a torch bringer, a protector of young children, and a goddess of the hunt," explains Jensen, who conceived of the band's name. "I feel that her character is indicative of the energies and wide array of musical tapestries that ARTEMIS the band brings to the stage as we take our music to the moon, the stars, and beyond."
Despite its relatively brief existence, ARTEMIS has already been featured in Vanity Fair and on NPR's Jazz Night in America, and has performed on some of the country's most iconic stages, from Carnegie Hall and the Tisch Center for the Arts at 92Y to the Newport Jazz Festival.
Wortham Theater Center
501 Texas Avenue
Houston, TX 77002
Directions (MAP)
(832) 487-7000
Houston Symphony
Itzhak Perlman: Mozart + Tchaikovsky 4
@Jones Hall for
The Performing Arts
Thursday 5/12/2022 8:00 PM
Saturday 5/14/2022 8:00 PM
Sunday 5/15/2022 2:30 PM
Houston Symphony Artistic Partner Itzhak Perlman leads the orchestra in one of the best loved masterpieces of all time—Tchaikovsky's fiery, fateful Fourth Symphony. Plus, hear Perlman perform beautiful music of Mozart.
Jones Hall
for The Performing Arts
Downtown Houston
615 Louisiana Street
Houston, Texas
Directions (Map)

(From All Music.com) Updating the woozy, narcotic style of Memphis greats that came before him like Three 6 Mafia, Key Glock found success with critics, fans, and the charts with projects like 2020's Yellow Tape and two Dum and Dummer releases with Young Dolph. Following the 2020 mixtape Son of a Gun, he again paired with Dolph, hitting number eight on the Billboard 200 with 2021's Dum and Dummer 2, before releasing his sequel mixtape Yellow Tape 2.
Peter McPoland
@The House Of Blues
in the Bronze Peacock
Peter McPoland says Lastfm.com, gained a following across social media platforms that he amassed as a fanbase for his music.
He blends many different genres in his music. This weekend the artist will be at Houston's House of Blues in the Bronze Peacock.
Peter McPoland - News At 9
McPoland at 21 years old, creates the kind of finespun folk-pop that feels both beautifully lived-in and undeniably original. McPoland picked up guitar at the age of 14 and taught himself to play, finding lessons to be too regimented. Within a year he'd started writing his own songs, mining inspiration from folk artists like John Prine and Gregory Alan Isakov. As shown on breakout hits like his self-released single "Romeo & Juliet," the Texas-bred artist has an incredible gift for capturing the most nuanced emotional experiences, then bringing that expression to life in idiosyncratic detail.
HOB Houston
in GreenStreet
1204 Caroline St.
Houston, TX
(888) 402-5837
Directions (Map)
Houston's Online Weekend Entertainment Guide
Looking for that Friday weekend event and can't find it, try our custom "Google Search"