Weekend Fridays is updated continuously
Alicia Villarreal
@Arena Theatre
Friday 5/20/2022 8:00 PM
Doors Open 7:00 PM
This weekend in southwwest Houston its celebrated Mexican singer Alicia Villarreal at Houston's Arena Theatre.
(From All Music.com Drago Bonacich) After participating in different bands in her native city, regional Mexican singer Alicia Villarreal joined successful Grupo Límite, playing along with accordionist Gerardo Padilla, guitarist Sergio Ponce, bassist Jesús Cantú, percussionist Carlos Ramírez, and drummer Juan Cantú. Grupo Límite debuted with the release of Por Puro Amor in 1995, becoming a top-selling group soon after.
Alicia Villarreal, Ha-Ash - Te Aprovechas
Alicia Villarreal's first solo album, called Soy Lo Prohibido, was produced by Homero Patón and released by the Latin division of Universal in 2001. Cuando el Corazon Se Cruza appeared in early 2004, and 2006's Orgullo de Mujer cracked the Billboard 200, landed at number eight on Top Latin Albums, and earned the singer a Grammy nomination. A Mexican and US tour followed that lasted well over a year. (Read more @All Music.com Click Here)
Houston Arena Theatre
Arena Towers
7326 Southwest Fwy
Houston, TX 77074
Directions (Map
(713) 772-5900
Houston Symphony
Presents
Beethoven 9
@Jones Hall
Friday 5/21/2022 8:00PM
Saturday 5/22/2022 8:00 PM
Sunday 5/23/2022 2:30 PM
Music Director Designate Juraj Valčuha leads orchestra, chorus, and vocal soloists in Beethoven's Symphony No. 9. Come together in Jones Hall and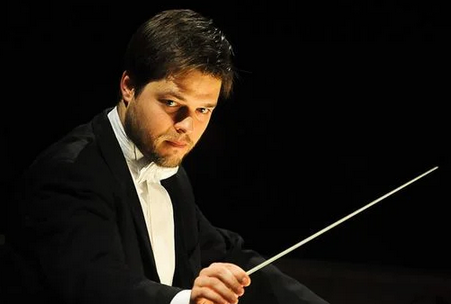 experience one of classical music's most moving, uplifting, and inspiring journeys, a rallying cry to hope, humanity, and universal fellowship culminating in the exuberant "Ode to Joy."
An internationally acclaimed conductor, Juraj Valčuha is the Houston Symphony's next Music Director and will begin his appointment at the launch of the Symphony's 2022–23 Season. He succeeds esteemed conductor Andrés Orozco-Estrada, whose tenure concludes at the end of the 2021–22 Season after eight seasons with the orchestra.
Jones Hall
for The Performing Arts
Downtown Houston
615 Louisiana Street
Houston, Texas
Directions (Map)
Jessie James Decker
@HOB Houston
Friday 5/20/2022 8:00 PM
Doors Open 7:00 PM
(From All Music.com's Mark Deming) A singer whose style blends country sounds with a pop sensibility, Jessie James Decker's vocal style is strong enough to shine in either style, though her heart is most clearly in country themes. Decker is most at home with songs about love, either going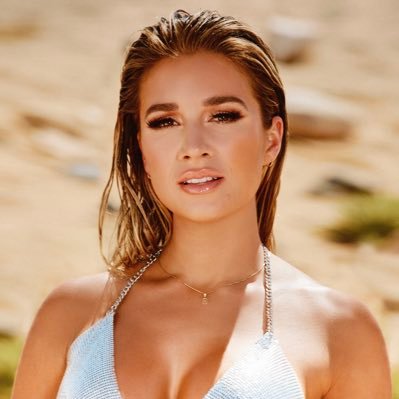 well or going south, and she brings a style and glamour to her performances that doesn't cancel out the girl-next-door outlook of her songs. Delivering a slick fusion of country and pop on her 2009 debut as Jessie James, she pushed her country mood up in the mix when she re-established herself as Jessie James Decker on 2014's Comin Home, and she achieved an easy balance between heart and polish on 2021's The Woman I've Become.
Born Jessica Rose James, Decker's somewhat exotic birthplace was a product of her being raised in a military family. By the time she was nine, Decker's family was living in Louisiana, where she won a regional talent contest with a cover of Patsy Montana's "I Want to Be a Cowboy's Sweetheart." By 15, Decker was living in Georgia. She'd started writing songs, and was paying regular visits to Nashville, making the rounds of record companies and music publishers, looking for a deal. She was 17 when she caught the ear of a representative of independent label Big Yellow Dog Records, who began shopping her songs to artists and labels. When Mercury Records president David Massey heard Decker's demos, he passed them along to L.A. Reid, head of the affiliated Island/Def Jam label group, and Reid signed her to a record deal. (More @All Music.com Click Here)
100% Money-Back Ticket Guarantee
Tickets for Weekend Houston's Planning guide is provided by Ticket Liquidator a resale marketplace, not a box office or venue. Prices may be above or below face value. Your seats are together unless otherwise noted. If problems with our affiliate call us (832) 304-0701
Houston Grand Opera
Presents
Romeo and Juliet
@Miller Outdoor Theatre
Friday 5/21/2022 8:00 PM
Saturday 5/22/2022 8:00 PM
All performances at Miller Outdoor Theatre
are FREE!
This weekend its Romeo and Juliet presented by Housoton's Grand Opera. This opera is notable for the series o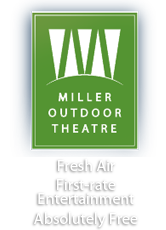 f four duets for the main characters and the waltz song "Je veux vivre" for the soprano. It was first perforemed in Paris in 1867 created by Charles-François Gounod. Gounod is known in popular culture for his creation of the opera Faust.
Synopsis
SETTING: Verona
ACT I: Lord Capulet hosts a ball in honor of his daughter Juliet's birthday. Among the crowd are some uninvited guests: Romeo, the son of the rival Montague clan, and his friend Mercutio. When Romeo catches a glimpse of Juliet, he falls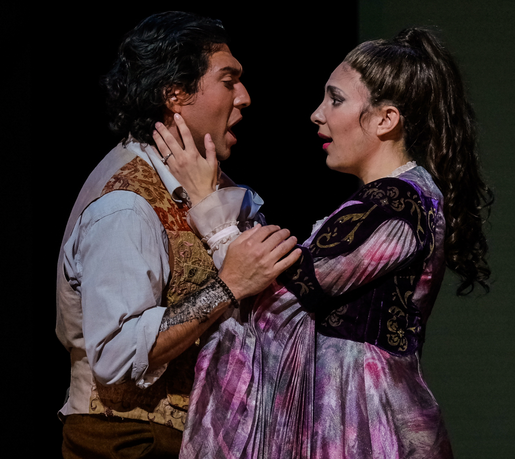 mmediately in love with her; and when they meet, she falls in love just as instantaneously. Still unaware of each other's identity, the would-be lovers are interrupted by Juliet's cousin, Tybalt. He recognizes Romeo as a Montague, but is restrained from attacking him by Lord Capulet so as not to create a scene at the ball.
ACT II: Unbeknown to Juliet, Romeo is hiding in the garden beneath her balcony when she calls into the night for him. He reveals himself and they declare their love. They are interrupted by Gregorio and the Capulet servants, who are searching for an intruder, and again by Juliet's nurse, who calls her inside. Romeo and Juliet take their leave, promising eternal devotion.
ACT III: The next day, Romeo and Juliet meet in the cell of Friar Laurence, who agrees to marry them in the hope that their union may bring an end to the feud between their families.
INTERMISSION
The page Stephano is waiting for his master Romeo, whom he thinks is at the Capulet home. He sings a disrespectful song which leads to a quarrel. Romeo tries to stop the fighting, but Tybalt kills Mercutio. In retaliation, Romeo kills Tybalt and is banished from the city.
ACT IV: Romeo and Juliet have spent the night together; it is dawn and Romeo must flee. Gertrude comes to warn Juliet that her father is approaching with Friar Laurence. Lord Capulet tells Juliet that, according to the dying wish of her cousin Tybalt, she must on that very day marry Paris, the nobleman her father has selected to be her husband. No one dares tell Lord Capulet that Juliet has already married Romeo. When her father leaves, Friar Laurence stays behind to give Juliet a sleeping potion that will cause her to appear dead for 24 hours; when she wakes up in her tomb, Romeo will be there for her.
ACT V: Romeo returns for Juliet. He has not received the message from Friar Laurence that she is only sleeping, and, upon finding her apparently lifeless body, he swallows poison. Juliet awakens and they are reunited—but only briefly. The poison begins to work, and Juliet, desiring to be united with Romeo in death, plunges his dagger into her chest.
Miller Outdoor Theatre
Hermann Park
6000 Hermann Park Dr
Houston, TX 77030
Directions click here
(832) 487-7102
[Disclaimer]
Houston's Weekend Planning Guide participates in various affiliate marketing programs, which means, we receive paid commissions on purchases made through our links to retailer sites.Our editorial content is not influenced by any commissions we receive.
Carrie Rodriguez
and Gaby Moreno
@The Heights Theatre
Friday 5/20/2022 8:00 PM
Door Open 7:00 PM
Lobby Opens 6:00 PM

This weekend in northwest Houston its Carrie Rodriguez and Gaby Moreno at The Heights Theatre on W.19th Street.
Carrie Rodriguez, a singer-songwriter from Austin, Texas, finds beauty in the cross-pollination of diverse traditions. A passionate performer, she effortlessly melds fiery fiddle playing, electrifying vocals and a fresh interpretation of new and classic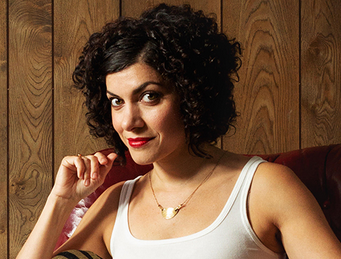 songs with an "Ameri-Chicana" attitude. Her newest project, the upcoming Spanish/English album Lola, is both a return to her musical roots and something of a departure where she delivers her own twangy, Texas-bred twist on Mexican Ranchera songs, creating culturally blended music for a culturally blended world.
Inspired by the 1940's-era recordings of Carrie's great aunt, Chicana singing sensation Eva Garza, the album is a mixture of new and old songs. It features Spanish songs written by some of Carrie's favorite Mexican composers, as well as her own Ranchera-inspired original songs written in English, Spanish and "Spanglish."

Gaby Moreno

The Venezuelan song "Alma Llanera" premiered in Caracas more than a century ago, encapsulates a universal yearning: "I love, I weep, I sing, I dream". These four essential and deeply emotional feelings can be felt by anyone, rich or poor, young and old. That's what anthems are made of. Anyone, anywhere, can identify with an anthem, no matter the language. This is an album of anthems. Pan-American anthems in Spanish, Portuguese and English.
Once upon a time in Latin America, "El Cancionero Picot" unified the continent with songs. This popular songbook was distributed by a company that sold an effervescent antacid called 'Sal de Uvas Picot'.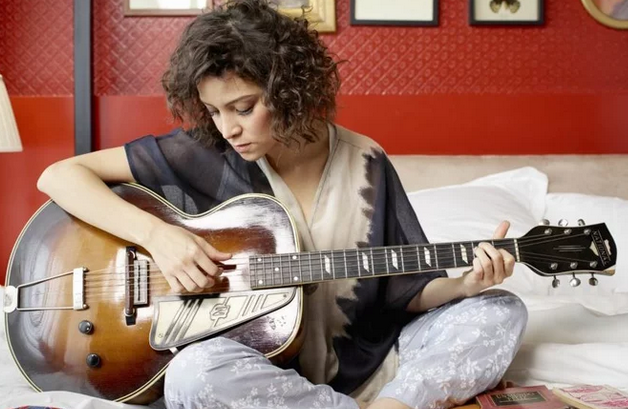 Radio stations from Mexico to Argentina broadcast a nightly music program, sponsored by Picot, featuring songs from across the continent. Listeners sang along to tangos, boleros, rancheras, pasillos, bambucos, valses and other popular Latin American anthems sung in different accents, but filled with emotions anyone could identify with.
During those days, people tuned their radio on at night and listened to the latest songs from Mexico to Argentina. They listened and, thanks to the Cancionero Picot, sang along with the pop stars of the day. They sang along to "Alma Llanera", a joropo from Venezuela glorifying life in the countryside; they sang "Nube Gris" a Peruvian vals, at one point more popular than Chabuca Granda's "La Flor de la Canela", another classic anthem from Peru. They sang along to "Historia de un amor", a bolero written in 1955 by Panama's composer Carlos Eleta Almarán, inspired by the passing of his brother's wife. They listened and sang along to "Espérame en el cielo" by Francisco López Vidal, who wrote verses inspired by the afterlife: "...wait for me in the heavens, my love, if you go there first". They listened and sang to Pan-American anthems.
Lauren Sanderson
"The Death of
A Fantasy Tour"
In The Bronze Peacock
@HOB Houston
Friday 5/20/2022 8:00 PM
Doors Open 7:00 PM
This weeked its Lauren Sanderson in her "The Death of A Fantasy Tour" at LiveNation's House of Blues in GreenStreet.
(From All Music.com's James Christopher Monger) An American singer, songwriter, and rapper with a motivational message and a devoted social media following, Lauren Sanderson first gained fame via her YouTube and SoundCloud channels -- her video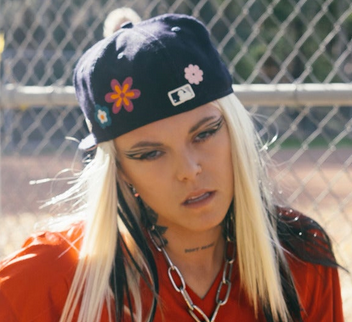 cover of Maroon 5's "She Will Be Loved" drew a significant amount of traffic. In 2016 she released her debut EP, Center of Expression, followed by a sophomore extended player, Spaces, in 2017. Signed to Epic late that year, Sanderson released "Written in the Stars" featuring PnB Rock, which was included on her 2018 EP Spaces. Another release, the six-song Don't Panic! EP, also appeared that year. Sanderson kept up a steady stream of releases over the next year including the 2019 EP Hasta La Vista and the singles "Hotel Room" and "Upset."
Lauren Sanderson - Tongue Tied
Los Tres Tristes Tigres
@The Improv
Thursday 5/19/2022 8:00 PM
Friday 5/20/2022 7:30 & 9:45 PM
Saturday 5/21/2022 7:00 PM & 9:30:PM

This weekend at The Improv its latin comedy troup Los Tres Tristes Tigres.
Los Tres Tristes Tigres is a comedy show, which is made up of Stand Up, routines, interaction with the public and humorous songs (originals and parodies). The trio is made up of Jesús Gallardo (accordion, iPad and maracas), Erick Ibarra (bass) and Pedro Palacios (guitar and voice), who is also the founder of the trio, writer of the show and composer of all the songs they perform. They made their first performance in February 2009 and are currently touring Mexico and the United States with their show "NO ES CONCIERTO". Their shows "Obrando en Grande", "Crea Fama y Échate a Lair" and "Mexicomedia" are available on his YouTube channel.
Additional Information
They made their first presentation in February 2009 at a comedy bar in the city of Monterrey, N.L.
The Comedy show consists of Stand Up, monologues, routines, humor songs and interaction with the public.
They have an album called "Obrando en Grande" (CD + DVD) signed by Universal Music.
The show is suitable for any type of event (theater, massive, business).
They have participated in advertising campaigns for companies such as Telcel, CONSAR [youtube.com] [youtube.com], HEB [youtube.com] [youtube.com], Ternium, KFC, Pepsi, Jarritos, Orlandi Valuta, OXXO Gas, among others. .
They had a season on Telehit with their own program, called "Los Tres Tristes Tigres". The show aired 3 days a week throughout 2014.
They participated in the second season of the program "Parodiando Noches de Traje" on the channel of the stars of Televisa.
They have a foundation called "Ya Rugiste A.C.", through which they work together with altruistic Associations of Mexico in different causes.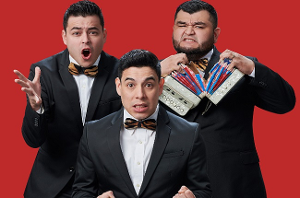 They are currently touring Mexico and the United States with their fourth show, called "NO ES CONCIERTO".
His shows "Obrando en Grande", "Crea Fama y Échate a Reír" and "Mexicomedia" are available on his official YouTube channel.
They have published more than 500 humorous videos on their YouTube channel.
They are working on their second album, produced independently.
The Improv
7620 Katy Freeway Space
455 Houston, TX 77024
Directions
Buy tickets over the phone:
713-333-8800
Houston's Online Weekend Entertainment Guide
Looking for that Friday weekend event and can't find it, try our custom "Google Search"