Weekend Fridays is updated continuously
Performing Arts Houston
Presents
A.I.M: An Untitled Love
@Wortham Center
This weeked Performing Arts Houston (Formally Society for the Performing Arts) presents dance company's "A.I.M: An Untitled Love by Kyle Abrahm" in Wortham's Cullen Theatre.
The mission of A.I.M by Kyle Abraham is to create a body of dance-based work that is galvanized by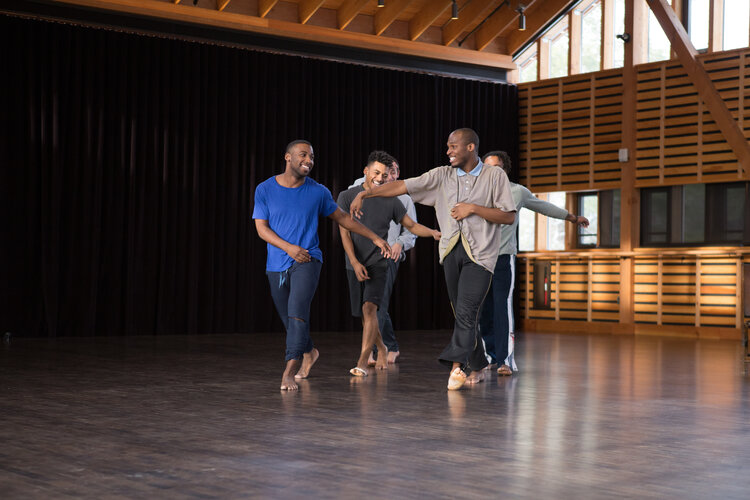 Black culture and history. The work, informed by and made in conjunction with artists across a range of disciplines, entwines a sensual and provocative vocabulary with a strong emphasis on music, text, video, and visual art. While grounded in choreographer Kyle Abraham's artistic vision, A.I.M draws inspiration from a multitude of sources and movement styles.
Founded in 2006 by choreographer Abraham provides multifaceted performances, educational programming, and community-based workshops. The mission of A.I.M by Kyle Abraham is to create a body of dance-based work that is galvanized by Black culture and history. The work, informed by and made in conjunction with artists across a range of disciplines, entwines a sensual and provocative vocabulary with a strong emphasis on music, text, video, and visual art. While grounded in choreographer Kyle Abraham's artistic vision, A.I.M draws inspiration from a multitude of sources and movement styles.
Since A.I.M's founding, Artistic Director Kyle Abraham has made more than 15 original works for and with the company. In 2018, A.I.M began commissioning new works and performing existing works by outside choreographers to expand its repertoire and offer a breadth of dance work to both the dancers and audiences. The repertory now includes works by Trisha Brown, Andrea Miller, Bebe Miller, Doug Varone, and A.I.M dancer and early-career choreographer Keerati Jinakunwiphat.

A.I.M's audience base is as diverse as A.I.M's movement vocabulary, which ranges from hip-hop to formal ballet technique. As Abraham says, "I'm interested in a really wide range of folks from the brother who owns the corner store to the woman who has never even heard of a corner store. I want those people to interact, and I want them to be sitting next to each other sensing the other person's experience. And then, I want them to stick around for the post-performance discussion and hear the other person's perspective and learn more about each other. That's what is most exciting for me."

Choreography: Kyle Abraham
in collaboration with A.I.M
Music: D'Angelo & The Vanguard
Lighting Design: Dan Scully
Costume Design: Karen Young
and Kyle Abraham
Sound Editing: Sam Crawford
Wortham Center
Cullen Hall
501 Texas Avenue
Houston, TX 77002
Directions (Map)
(832) 487-7000
[Disclaimer]
Houston's Weekend Planning Guide participates in various affiliate marketing programs, which means, we receive paid commissions on purchases made through our links
to retailer sites.Our editorial content is not influenced by any commissions we receive.
Miranda Lambert
in Concert
@The Woodlands Pavilion

This weekend in The Woodlands its pop country's Miranda Lambert. Last weekend on weekend televison Lambert told CBS News she was overwhelmed by the blowback she received in the tabloid, when she and Blake Shelton decided to split.
(From Yahoo.com) "It's not nice sometimes, but I think you've got to take it with a grain of salt," Lambert, 38, told CBS Sunday Morning of having all eyes on her private life. Her career, however, makes it easier to put the rumor mill to rest.
"I'm a singer-songwriter, so luckily I can tell my whole truth," she noted. "I will not lie in my music."
Describing herself as more at "peace with myself" now in comparison to her first CBS Sunday Morning interview in 2014, about a year before she and Shelton, 45, called time on their four-year marriage,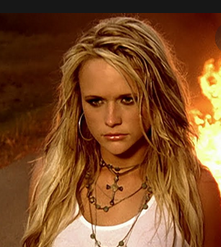 Lambert went on to gush about finding love again with second husband Brendan McLoughlin. She describes falling in love with the former New York City policeman as "like some kind of Hallmark movie or something — this redneck from Texas meets this beautiful NYPD officer on the street in New York."
Miranda Lambert - If I Was a Cowboy
(From All Music.com) The most significant country artist to emerge in the early years of the 21st century, Miranda Lambert parlayed her early success as a reality TV contestant into an unpredictable career that simultaneously defined and defied the conventions of mainstream country in the 2000s and beyond. Whether it was rabble-rousing outlaw rockers or glammy pop in the vein of Shania Twain, Lambert didn't reject Nashville traditions so much as enliven and personalize them. All of this was evident on Kerosene, the debut she released in 2005, but it was her 2007 sequel, Crazy Ex-Girlfriend, and its lead single "Gunpowder & Lead" that turned her into a star. From there, the hits piled up fast and furious, as the multi-platinum albums Revolution, Four the Record, and Platinum generated such modern classics as "The House That Built Me," "Mama's Broken Heart," and "Over You." Lambert simultaneously led the trio Pistol Annies, whose 2011 debut Hell on Heels wound up pointing the way toward the rootsier, introspective music she'd cut later in the decade, including the 2016 double LP The Weight of These Wings and The Marfa Tapes, her 2021 collaborative record with Jack Ingram and Jon Randall. She didn't abandon big, splashy mainstream country, though: her 2019 album Wildcard gave her "Bluebird," her first number one hit in eight years, and won the Best Country Album Grammy in 2021, while 2022's Palomino polished up a few tracks from The Marfa Tapes and added a B-52's cameo for good measure. (Read more @All Music.com Click Here)
Cynthia Woods Mitchell Pavilion
2005 Lake Robbins Drive
The Woodlands, TX 77380
Directions (Map)
(281) 364-3010
Cinco de Mayo
Jarabe Mexicano
@Miller Outdoor Theatre
All performances at Miller Outdoor Theatre
are FREE!
Jarabe Mexicano invites audiences on a joyride through a versatile songbook of Mexican Folk as well as Rock & Roll, Tex-Mex, Latin Rock, and Reggae-Cumbia. Performing on stringed folk instruments accompanied by lively percussion, Jarabe's dramatic, harmonized vocals in Spanish and English have gained them the admiration of audiences across the country.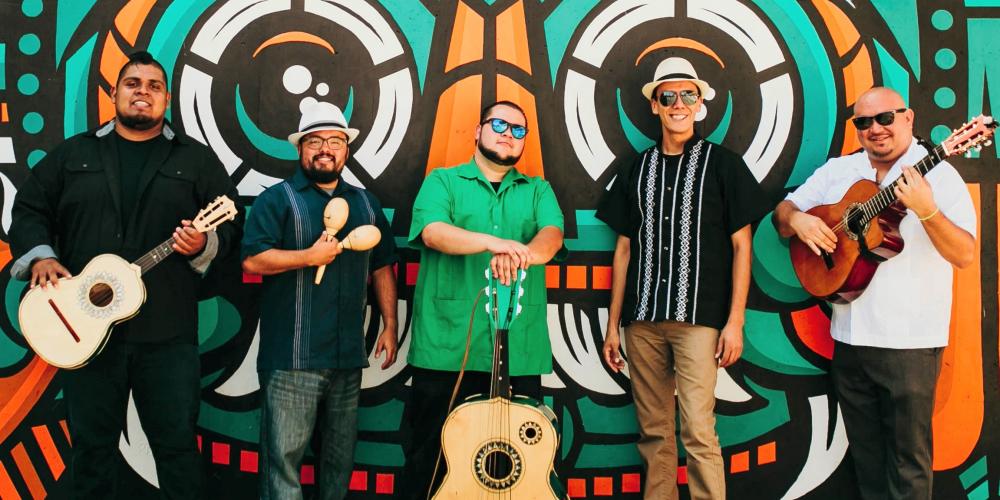 The quintet, with its eclectic border spirit, stands out with performances by lead vocalist Tavo Alcoser, José Martín Márquez on requinto & vocals, Kevin Lomes on vihuela & vocals, Chris Behrens on guitarrón & vocals, and musical director Danny Brito on percussion. Cultural anthropologist, distinguished author, and admirer Dr. Alejandro Lugo raves that Jarabe's musicians "are truly excellent and bring new blood to the musical traditions they perform… their version of 'La Malagueña' is simply the best I've heard in decades, if not ever."
Jarabe Mexicano - Arts Northwest 2021
For the members of Jarabe, every performance, wherever they go, is an opportunity to create a deeper and more inclusive sense of family and community. As advocates for the arts and education and with a special commitment to underserved communities, Jarabe Mexicano has forged fruitful collaborations with an array of both public and private organizations, academic institutions, and government entities–all in their effort to help bridge the frontiers between musical genres, diverse cultures, and generations.
Miller Outdoor Theatre
Hermann Park
6000 Hermann Park Dr
Houston, TX 77030
Directions click here
(832) 487-7102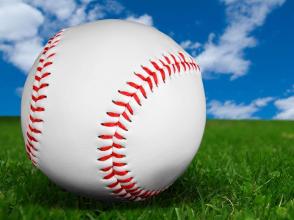 HAIM in Concert
@713 Music Hall
This weekend its sisters Este, Danielle and Alana, known to us as HAIM making their way to LiveNations 713 Music Hall venue in downtown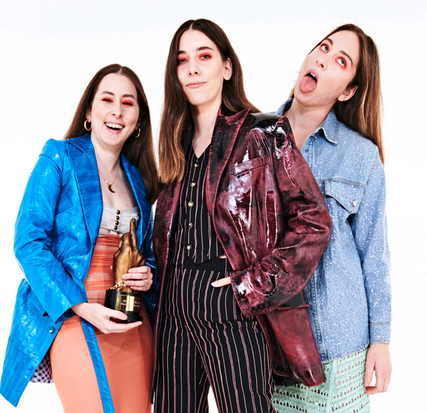 Houston.
(From All Music.com) The sisters of HAIM connect the dots between '70s rock, '80s synth pop, and R&B from the '90s onward and update the traditions of those styles in fresh yet familiar ways. They were already veteran multi-instrumentalists by the time they released their 2013 debut album, Days Are Gone, and that polish -- as well as the sisters' knack for hooks -- led to strong sales, critical acclaim, and a Grammy nomination. HAIM continued to play with the elements of their music on each album, leaning into their flair for harmonies and sophisticated pop on 2017's Something to Tell You and emphasizing their relatable songwriting on 2020's confessional Women in Music Pt. III, but their flair for reinventing generations' worth of music as their own remained.
Haim performing Leaning on You
Este, Danielle, and Alana Haim were born and raised in California's San Fernando Valley. Their parents were musical (their dad, Moti, played drums; their mother, Donna, sang) and encouraged the sisters to play instruments at an early age. While the sisters were still kids, the family formed the band Rockinhaim, which played sets of classic rock covers at charity shows. In 2005, Este and Danielle became members of the pop group the Valli Girls, whose songs appeared on the soundtracks to the film The Sisterhood of the Traveling Pants and the 2005 Nickelodeon Kids' Choice Awards.
713 Music Hall
In POST Houston
401 Franklin St Suite 1600
Houston, TX 77201
Directions (Map)
Houston Symphony Presents
Fanfare for the
Common Man
Copland + World Premiere
Friday 5/6/2022 8:00 PM
Saturday 5/7/2022 8:00 PM
Sunday 5/8/2022 2:30 PM
Often called The Great American Symphony, Copland's joyous Third Symphony was composed to celebrate the end of World War II. It concludes with one of classical music's most well known and iconic works—the stirring and triumphant Fanfare for the Common Man. Plus, experience an exciting world premiere and a breathtaking display of percussion artistry when the Symphony's Matthew Strauss and Svet Stoyanov perform Jennifer Higdon's electrifying Duo Duel for Two Percussionists and Orchestra.

PROGRAM
THEOFANIDIS Rainbow Body
J. HIGDON Duo Duel for Two Percussionists and Orchestra (World Premiere, Houston Symphony Commission)
COPLAND Symphony No. 3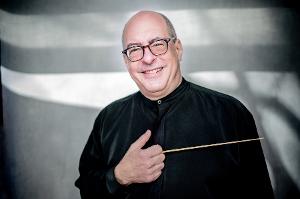 Robert Spano conductor
Robert Spano, conductor, pianist, composer, and teacher, is known worldwide for the intensity of his artistry and distinctive communicative abilities, creating a sense of inclusion and warmth among musicians and audiences that is unique among American orchestras. After twenty seasons as Music Director, he will continue his association with the Atlanta Symphony Orchestra as Music Director Laureate. An avid mentor to rising artists, he is responsible for nurturing the careers of numerous celebrated composers, conductors, and performers. As Music Director of the Aspen Music Festival and School since 2011, he oversees the programming of more than 300 events and educational programs for 630 students and young performers. Principal Guest Conductor of the Fort Worth Symphony Orchestra since 2019, Spano became Music Director Designate on April 1, 2021, and begins an initial three-year term as Music Director in August 2022. He will be the tenth Music Director in the orchestra's history, which was founded in 1912.
Svet Stoyanov, percussion
Praised by the New York Times for his "understated but unmistakable virtuosity" along with a "winning combination of gentleness and fluidity," Svet Stoyanov is a driving force in modern percussion.
Winner of the prestigious Concert Artists Guild International Competition, Svet was also presented with the Johns Hopkins University Alumni Award. His career highlights feature solo concerto appearances with the Chicago, Seattle, and the American Symphony Orchestras, as well as solo performances in Lincoln Center, Carnegie Hall, Kennedy Center and Taiwan National Concert Hall amongst many others worldwide. Some of the conductors he has performed with include Pierre Boulez, Marin Alsop, Cristian Macelaru, Gerard Schwarz, Oliver Knussen and James Conlon.
Khan Variations (A. Viñao)
Performance by Svet Stoyanov
Svet Stoyanov has recorded for numerous labels, featuring Telarc, Naxos and Bridge Records. His albums Percussive Counterpoint, as well as Textures and Threads were broadcast internationally and applauded for their artistic integrity and virtuosic ingenuity.
Matthew Strauss percussion
Matthew Strauss has been applauded throughout the United States as an energetic percussionist and timpanist with a diverse musical background. In addition to his positions as Associate Principal Timpani and Percussion with the Houston Symphony and Timpanist with the American Symphony Orchestra at the Bard Music Festival, Strauss is currently on faculty at the University of Miami's Frost School of Music and Texas Music Festival at the University of Houston.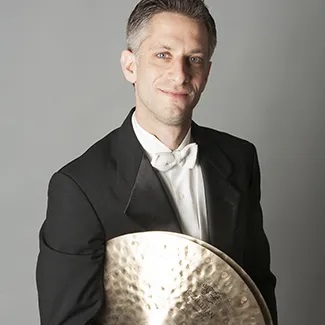 Prior to his post in Houston, he performed as a member of the percussion section in the Chicago Symphony Orchestra throughout the 2002–03 and 2003–04 seasons. Strauss has also performed with the Philadelphia Orchestra, New York Philharmonic, Baltimore, Detroit, St. Louis, Pittsburgh, Atlanta, and National Symphony Orchestras, the Mostly Mozart Festival Orchestra, and the St. Paul Chamber Orchestra, to name a few. Solo appearances include performances with the Akron Symphony, New Hampshire Music Festival, and Reading Symphony Orchestra, and Delaware Symphony Orchestra. An active chamber musician, Strauss has performed with the Chicago Chamber Musicians, Da Camera of Houston, Foundation for Modern Music, Bard Festival Chamber Players, Skaneateles Music Festival, and has participated in the Chicago Symphony Orchestra's contemporary chamber series, Music Now, under the batons of Pierre Boulez and Esa-Pekka Salonen.

Jones Hall
for The Performing Arts
Downtown Houston
615 Louisiana Street
Houston, Texas
Directions (Map)
Houston's Online Weekend Entertainment Guide
Looking for that Friday weekend event and can't find it, try our custom "Google Search"