Houston's Online Weekend Entertainment Guide
Our Friday Weekend Entertainment Picks
Friday, November 10th, 2017

Paw Patrol
@Sarofim Hall -Hobby Center
It's the day of the Great Adventure Bay Race between Adventure Bay's Mayor Goodway and Foggy Bottom's Mayor Humdinger, but Mayor Goodway is nowhere to be found. PAW Patrol to the rescue! Ryder summons Marshall, Chase, Skye, Rubble, Rocky, Zuma, and the newest pup, Everest, to rescue Mayor Goodway and to run the race in her place.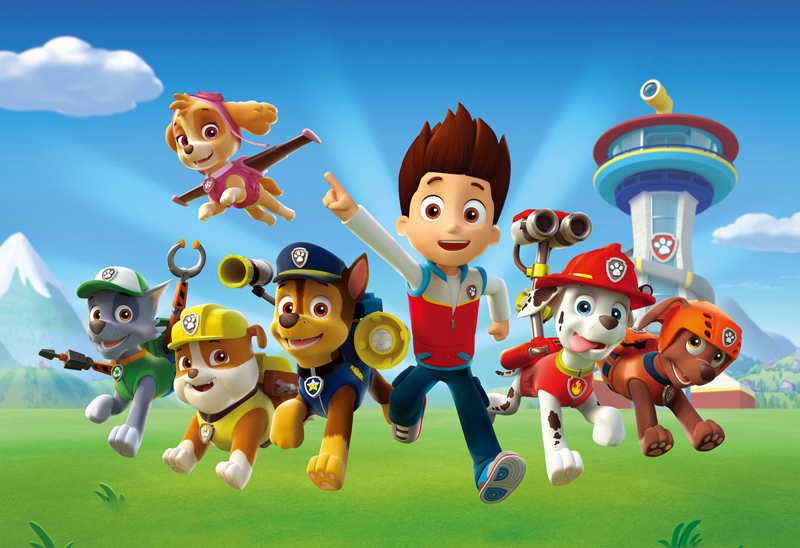 PAW Patrol the Canadian CGI–animated television series created by Keith Chapman makes its road show appearance at the Hobby Center.The television show is produced by Spin Master Entertainment in association with TVOKids and Nickelodeon, with animation provided by Guru Studio. In Canada, the series is primarily broadcast on TVOKids, which first ran previews of the show in August 2013. The series first aired on Nickelodeon back in August of 2013.
The series focuses on a boy named Ryder who leads a pack of rescue dogs known as the PAW Patrol. They work together on missions to protect the shoreside community of Adventure Bay. Each dog has a specific set of skills based on a real-life profession. For example, Marshall has the abilities of a firefighter and Chase's responsibilities are similar to those of a police officer. They all reside in doghouses that can transform into customized vehicles when necessary. They are also equipped with backpacks called "pup packs" that contain tools, and the tools relate to the pups' jobs.

It is being reported that despite the commercial success of the show, critical reception has been mixed. Common Sense Media reviewer Emily Ashby gave the show a four-star rating, stating that "perhaps the show's best attribute is how it demonstrates the value of thoughtful problem-solving". Randy Miller of DVD Talk recommended the show, calling it "packed with all the harmless action and cornball jokes that kids ... can't help but snicker at". Stuff.co.nz reviewer Pattie Pegler also wrote favourably of the series, but felt that some of the characters "seem rather arbitrary, like Rocky the Recycling Pup". The About Group's Carey Bryson gave the series a mixed review, criticizing its "formulaic" nature but affirming that the "show is not without funny moments".
A research study, commissioned by Sky in March 2016, reported that 16 per cent of surveyed British and Irish children named PAW Patrol as their favourite program.
The Homeless Chronicles are the go to pages for service organizations to obtain information as to what is happening in the community (news) to help homeless individuals and families. The blog is also designed to meet the needs of every homeless person with information they can use to help them back to self-sufficiency.
[Click here for more]
A Public Affairs Blog of the Menendez Media Group.com

Looking for that Friday weekend event and can't find it, try our custom "Google Search"